Best Flooring Stores in Ottawa - Hardwood, Tile, Carpet and More
June 25, 2021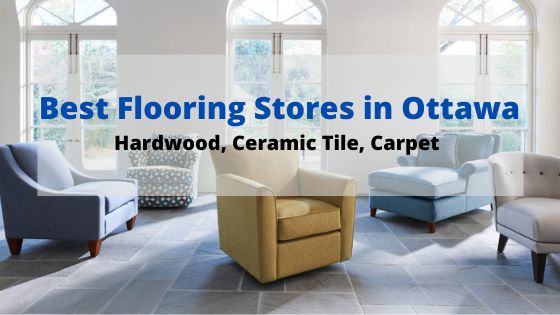 Recommended by La-Z-Boy In-Home Designers
Is the wall-to-wall carpet in your family room wearing? Is your hardwood floor dated or scuffed? Installing new floors is a big project, but sometimes the most challenging part is knowing where to begin.
You may be wondering where are the best places to shop for new floors in the Ottawa area, and what else do I need to know about flooring?
When helping their clients redesign entire rooms, La-Z-Boy design experts often get asked for recommendations on where to find the best flooring.
Interior Designer Dea Attar says It depends on each client's individual needs. What would work best in their space and what kind of flooring would they prefer? Do they want engineered hardwood, ceramic tile, wall-to-wall carpeting, or vinyl flooring? Are they on a budget or is the cost of the flooring less of a concern?
We've broken down this blog article into the following six sections.
If you are unsure of which type of flooring you want. You can jump to section number 4 where we've listed our designer favourites for stores with all types of flooring.
Are you looking for an area rug? Area rugs are another category altogether and can be a beautiful addition to your new flooring. You can purchase them almost anywhere, and the price ranges are vast. Learn more about area rugs in the following articles:
1. Ceramic Tile Stores in Ottawa
Euro Tile & Stone
3103 Hawthorne Rd, Ottawa,
*New showroom off Hunt club Road
Designer Michelle Maclellan recommends Euro Tile & Stone. She says it's a very nice store and they allow you to borrow sample tiles at no extra cost.
Dea says tile sizes 2×4 or larger are expensive, so she recommends them only to clients willing to pay for the look.
Centura Floor & Wall Fashions
1070 Morrison Drive, Ottawa
Michelle also recommends Centura as they have a good selection of ceramic tile flooring.
Located in the west end, Centura claims to offer one of the largest selections of ceramic tiles in Canada. Wall and floor tiles in various shapes, colours and patterns.
Ciot – Montreal
For those looking for something a little different, Dea says Ciot carries super unique tiles. "Available in virtually any shape, size, colour or texture, in porcelain, glass, marble or granite. Tiles offer durability and endless beauty… and cater to all tastes and needs."
Unfortunately, they don't have a showroom in Ottawa. If you're working with a designer or a tradesperson they can get in touch with a sales rep and show you some samples.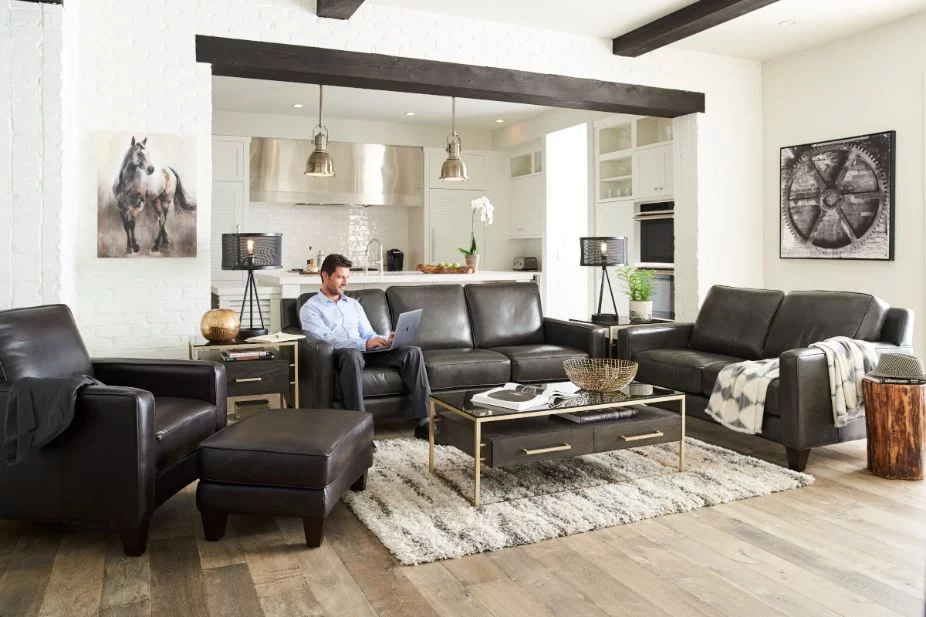 2. Best Stores for Hardwood Flooring
Canada Hardwood Flooring
Small, Privately-Owned Business (no showroom)
Highly recommended by designer Magaly Del Castillo. Canada Hardwood owner Nino Motta is on-site with his crew for every project. You can ask questions and raise any concerns you may have about your flooring project. Mr. Motta also makes sure each crew member performs to the highest standards.
Rome Flooring Ltd
4-58 Antares Dr, Nepean
Dea recommends Rome hardwood flooring for her clients that like expensive hardwood brands like Toryls or Lauzon.
Modern, elegant and flawless flooring. Meticulous attention to detail and quality workmanship will ensure that you're 100% satisfied with the final result.
Logs End Inc
66 Iber Rd, Stittsville, ON
Michelle recommends Logs End's high-end hardwood and luxury vinyl. They focus on retrieving "lost" timber from the heyday of 19th-century Ottawa Valley logging operations to make their hardwood floors.
Barwood Flooring
155 Colonnade Rd S, Nepean
Michelle also recommends Barwood. "They have a very good reputation and quality hardwood." They carry a broad range of quality flooring selections.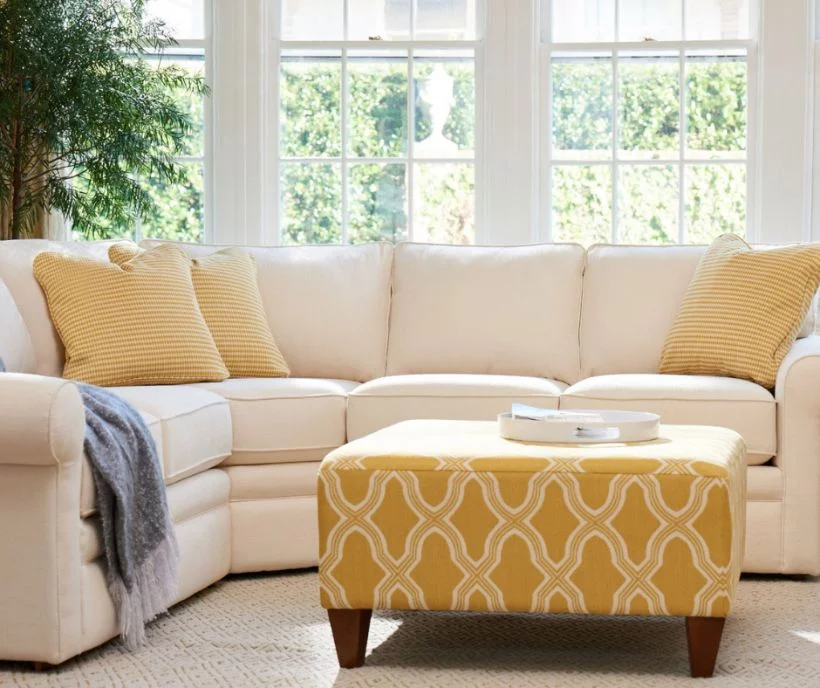 3. Best Wall-to-Wall Carpet Stores in Ottawa
If you're wondering where to buy carpet, Dea Attar has also recommended the following retailers. They offer competitive prices for their wall-to-wall carpet flooring.
Athens Rugs Ltd
1365 Cyrville Rd, Gloucester
Athens Rugs claim they "work with the world's top-name suppliers and only the most quality-minded partners, ensuring you are absolutely delighted with the results". It's what we mean when we say; "You stand on our reputation"."
Even though the word 'rugs' is in the title they do not sell area rugs.
End of the Roll
92 Bentley Ave, Ottawa
End of the Roll claims their vision is "To provide customers with a pleasant experience when purchasing flooring… knowledgeable and friendly staff, an appealing warehouse filled with inventory, and the most competitive prices in the industry."
Alexanian
740 Industrial Ave, Ottawa
1547 Merivale Road
420 Hazeldean Rd
Alexanian claims they " strive to provide you with the best flooring, carpet, rugs, and window coverings selection in Canada. Founded in 1925, we've made it our mission to give our customers only the best and to serve our community."
4. Stores With A Selection of Different Flooring
Dynasty Flooring
1412 Startop Rd, Gloucester
Michelle recommends Dynasty flooring. They sell hardwood, carpet and vinyl. They will do custom carpet sizes and more.
They claim they are "committed to upholding its reputation in the Ottawa Area by providing clients with the finest flooring products and exceptional service to fit their everyday needs. …We provide customers with a one-on-one consultation, quality products from reputable distributors and competitive pricing."
Infinity Flooring Inc
2595 Robertson Rd Unit A, Ottawa
Magaly recommends Infinity Flooring for their wide selection of flooring available: laminate wood, cork, vinyl, carpet and tile. She says to contact Gloria or Roy Walker directly.
They claim their "sales specialists will work with you to find exactly what you're looking for, and provide expert recommendations suited to your individual needs. We have a strong repeat clientele and have achieved this over the years by giving you the value for your money."
Flooring Canada
726 Industrial Ave, Ottawa
Magaly also recommends Flooring Canada. They sell hardwood, carpet, luxury vinyl, laminate and tile.
They have thousands of styles and colours to choose from, they offer flooring samples for a fee, a design finder tool and floor visualizer tool so you can see what different floor styles look like.
Check out their guide on choosing the right flooring for your home.
Cosmaroma Home Renovation Supplies
1491 Innes Rd, Gloucester
Cosmaroma claims most of their products come directly from the manufacturer and nearly all items are stocked on-site at their store location.
Dea recommends Cosmaroma for those who want a contemporary look. Their pricing is very competitive but super trendy so it might not work for everyone.
5.
Flooring on a Budget
These affordable options are for those who are okay with standard or straightforward flooring. You have to calculate quantities yourself, and there are no interior designers to help. These options are for the DIYers who can install the flooring themselves or for those who will hire a contractor to install it.
Several locations
Several locations
Several locations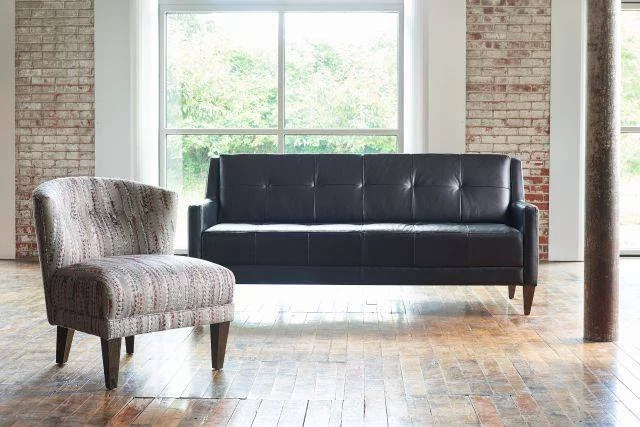 6.
Flooring Tips from our Designers
One of the most important steps when adding new flooring is the installation process. Hire a professional installer. Ask them to provide referrals and show you examples of their work. This information will provide peace of mind and will likely avoid any costly mistakes and issues down the road.
If you are hiring a contractor to install your flooring, purchase from the company they recommend. Contractors will often have trade discounts and can pass the savings on to you.
Make sure to consider who will be walking on the new floors? Do you have children and or pets? If so It will be imperative that you install durable flooring.
Next Steps
A La-Z-Boy designer can assist in the search for new flooring by helping you choose the right option based on the furniture colours and accessories selected for your room.
After you've chosen your flooring, you may decide to add an area rug. An area rug has the power to completely transform a space and bring your furniture arrangement together with a single focal point.
To make the right choice, you will need to consider many factors, such as style, size, and cost. We at La-Z-Boy carry a large selection of area rugs. Check out our review of Surya Area rugs to learn more.
If you are thinking about purchasing new furniture for your home or even redesigning an entire room, consider contacting one of our knowledgeable consultants. La-Z-Boy design consultants are passionate about getting you fitted to the right sofa or chair! Watch the video and find out exactly what to expect from a La-Z-Boy design consultant when you walk into one of our showrooms.
Product Info Request
Please provide us with your name and email and we'll get back to you as soon as possible regarding this item.