Top Three Furniture Stores Kanata: Something for Every Budget
March 26, 2021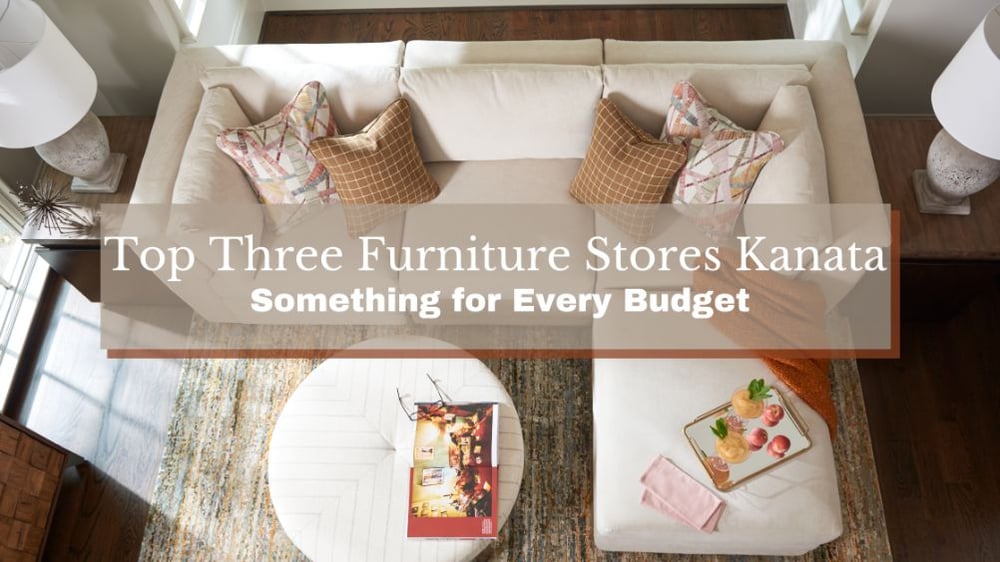 Kanata is a large and ever-expanding suburb in Ottawa, filled with beautiful homes and growing families. Not to mention, the home of the Canadian Tire Centre and the Ottawa Senators!
Whether you are a Kanata native or new to the area, a stylish and comfortably furnished home is always something worth investing in.
When it comes to furniture shopping in Kanata, there are a few great retail options that each have something unique to offer.
As a manufacturer and retailer of home furniture for over 90 years, at La-Z-Boy Ottawa and Kingston we are often asked our opinion on reputable furniture retailers in the area.
While La-Z-Boy is an excellent choice for stylish, quality, and comfortable home furniture, we recognize that we are not for everybody. To that end, we have identified the top three furniture stores in Kanata. We are confident that within this list of retailers you will find a variety of furniture options at every budget.
As you evaluate each retailer option, keep in mind that finding quality and comfortable furniture is only half of the equation. It is equally important to consider the supplementary services offered that will ultimately support the purchase of your furniture and your overall experience. This may include delivery services, design services, and/or financing options.
The following Kanata furniture retailers will be compared based on:
Products Offered

Services Offered

Price Range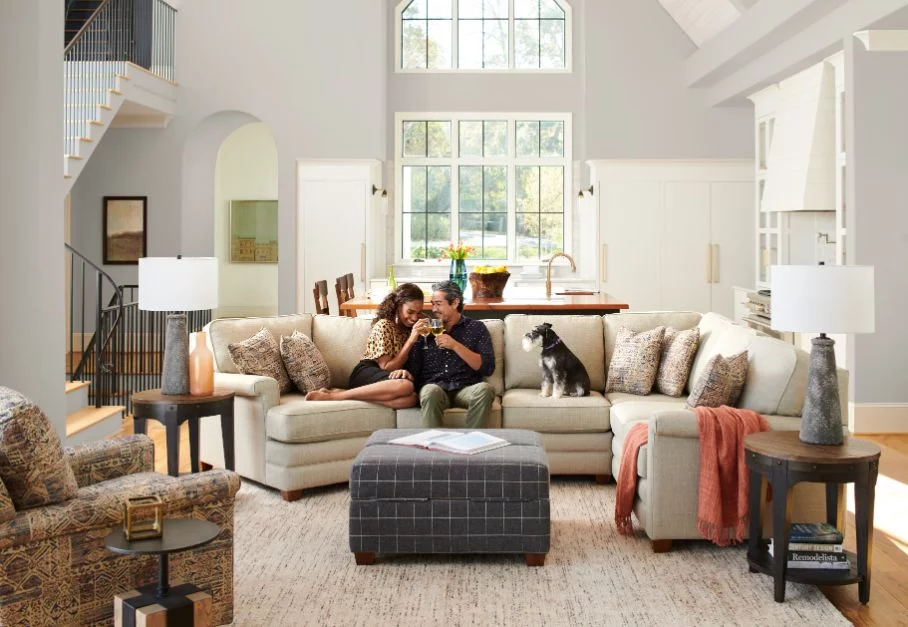 1. MYHome Furniture
499 Terry Fox Dr, Kanata, Ontario
3.7 Stars
Founded in 2001, MYHome Furniture is a locally owned and staffed furniture retailer. From furnishing small condo spaces to large homes, MYHome sources a variety of furniture from 150 manufacturers.
Products
MYHome sells a variety of upholstery and case good products meant to furnish multiple rooms of the home including the bedroom, dining room, living room, and office. Select furniture sold at MYHome is customizable.
Additionally, MYHome carries a wide selection of home accents such as lighting, decor, and rugs.
Services
Home Staging

Interior Design

Delivery: White-Glove
Price Range $$$
When it comes to cost, MYHome falls within the high-end price range in the furniture market.
To get a better idea of the price range of products sold at MYHome, consider the cost of a sofa. A sofa sold at MYHome ranges from $1,920 to $5,768.
2. Upper Room Home Furnishings
255 Kanata Ave, Kanata, Ontario
4.8 Stars
Upper Room is a local family-owned business that has been operating in Ottawa since 2004. The retailer offers a variety of home furniture sourced from multiple well-known manufacturers.
Products
Upper Room sells a large selection of furniture to fill various rooms in your home including the living room, dining room, bedroom, home office, and entertainment rooms. Depending on the manufacturer, many of these products can be customized to your liking.
Moreover, Upper Room carries accessories such as lighting, accent pillows, and throws.
Services
Interior Design

Delivery: White-Glove

Financing Plans
Price Range $$
Products sold at Upper Room fall within the mid-high end price range in the furniture market.
For context and comparison, a sofa sold at Upper Room ranges from $949 to $8,999.
3. The Brick
8231 Campeau Dr, Ottawa, Ontario
3.8 Stars
The Brick has operated as a well-known furniture retailer since 1971. As a long-lasting and growing retail chain, The Brick showroom takes a warehouse-style approach to sell furniture.
Products
At the Brick, you can find a wide selection of furniture for your living room, dining room, bedroom, and office. Although the Brick offers a wide variety of products, they do not offer customization on these products.
The Brick also carries home accents such as lighting, decor, artwork, and rugs.
In contrast to the other retailers mentioned on this list, the Brick carries appliances and electronic products for the home including televisions, home audio, and game consoles.
Services
Delivery: Contactless, Room of Choice, & Premium

Financing Plans
Price Range $
The Brick is an affordable furniture retailer as it falls within the low-mid price range in the market.
For comparison, the cost of a sofa at the Brick ranges from $449 to $3799.
What's Next?
Now equipped with the basic information on the top furniture stores in Kanata, you are one step closer to choosing a furniture retailer that best suits your personal requirements.
While you can't go wrong with these three furniture retailers, we are also here for you at La-Z-Boy Kanata.
La-Z-Boy Kanata is one of our three local and family-owned Ottawa locations. Located on Campeau Drive, our expert consultants would be thrilled to accompany you around the showroom and assist you in the perfect new piece of furniture.
With construction underway, soon the bridge over the Carp river adjoining the 2 Kanata neighborhoods will make our Kanata store even easier to access! This project is expected to be completed by the fall of 2021.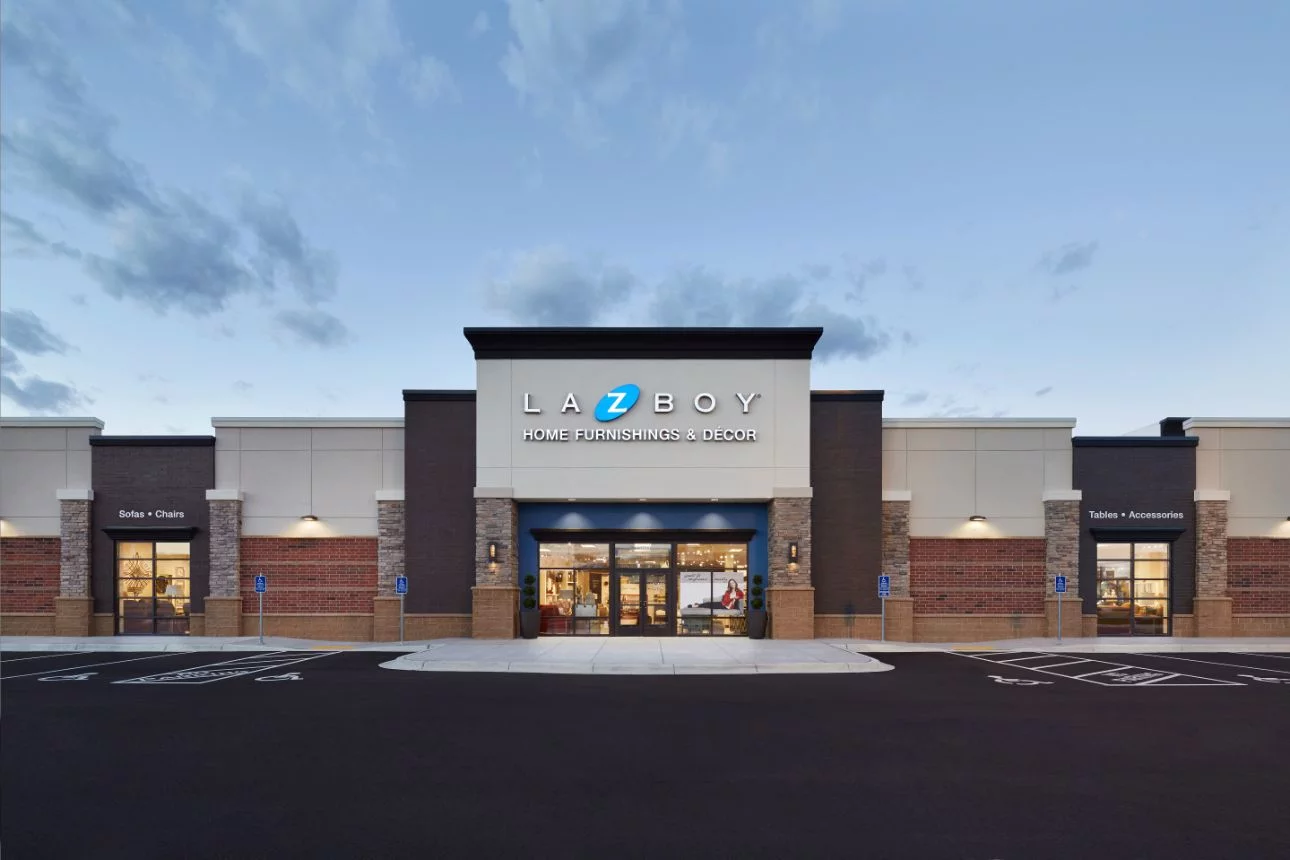 After buying a new La-Z-Boy recliner or living room set from our Kanata location, many customers celebrate around the corner by enjoying some fresh Italian pasta at Fratellis or blowing off some steam around at Xtreme Trampoline!
Although we are known for our iconic and comfortable recliner chairs, La-Z-Boy also carries quality furniture for the bedroom, living room, office, and dining room. Not to mention a wide variety of home accessories such as decor, lighting, and rugs.
Keep in mind that all upholstery products sold at La-Z-Boy are customizable to be uniquely yours. If you are one who struggles with coordinating styles, colours, and accents, you may consider taking advantage of our complimentary design services.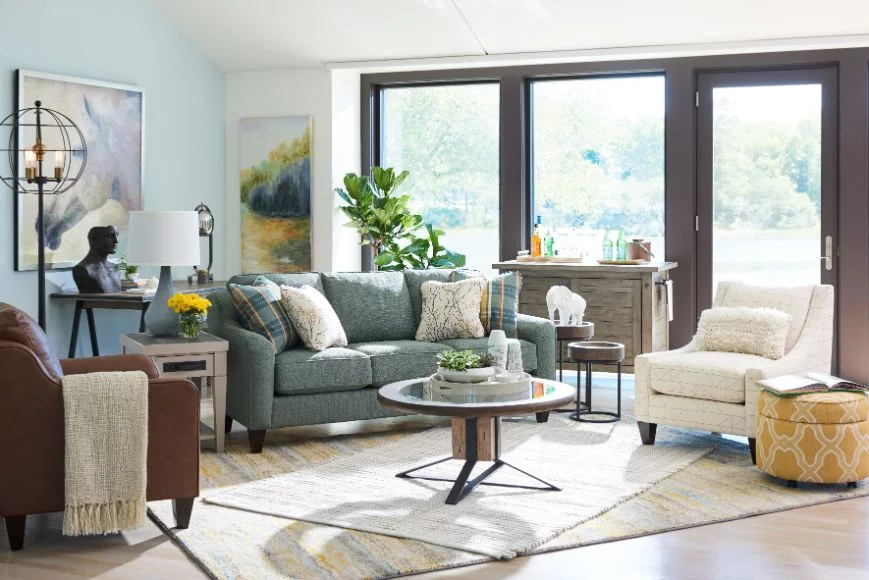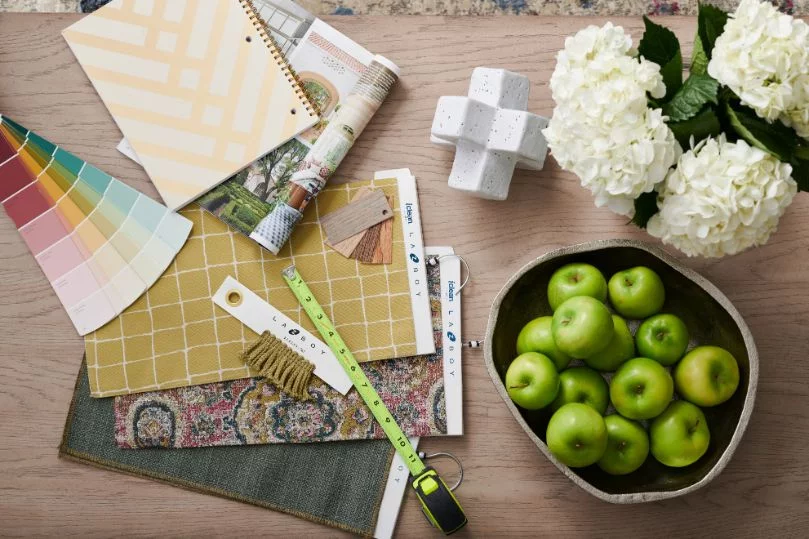 Shopping for dining furniture? Stop by the Canadel Custom Dining store in Kanata, attached to the La-Z-Boy showroom.
Canadel carries a variety of solid birch wood dining room furniture with 9 million options. At Canadel, you can customize every aspect of your table: materials, size, shape, leg design, and wood finish. We even have drop leaf and extendable dining tables for those special occasions when you need extra seating.
Check out the 2021 Review of the Canadel Collection.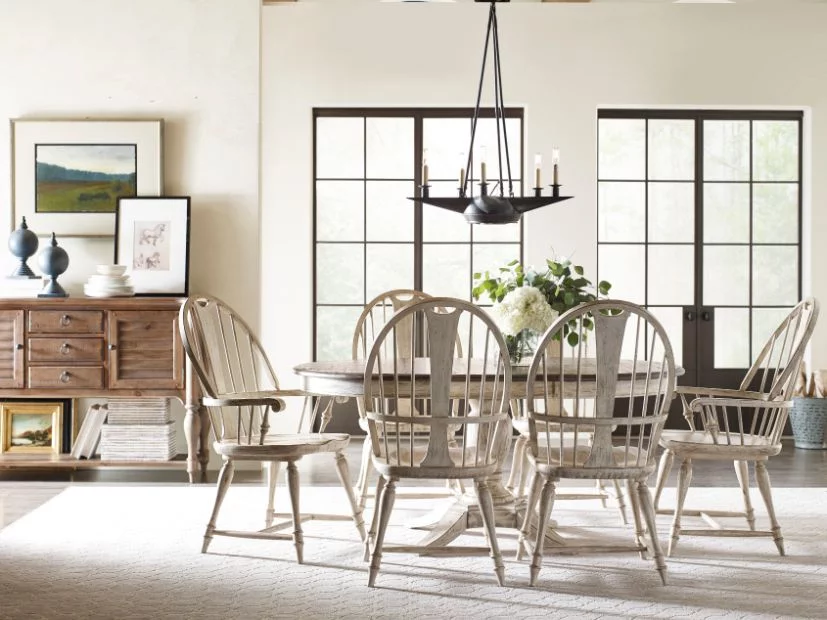 Product Info Request
Please provide us with your name and email and we'll get back to you as soon as possible regarding this item.