Basement Renovation Costs: Guide to Finishing your Basement
June 22, 2020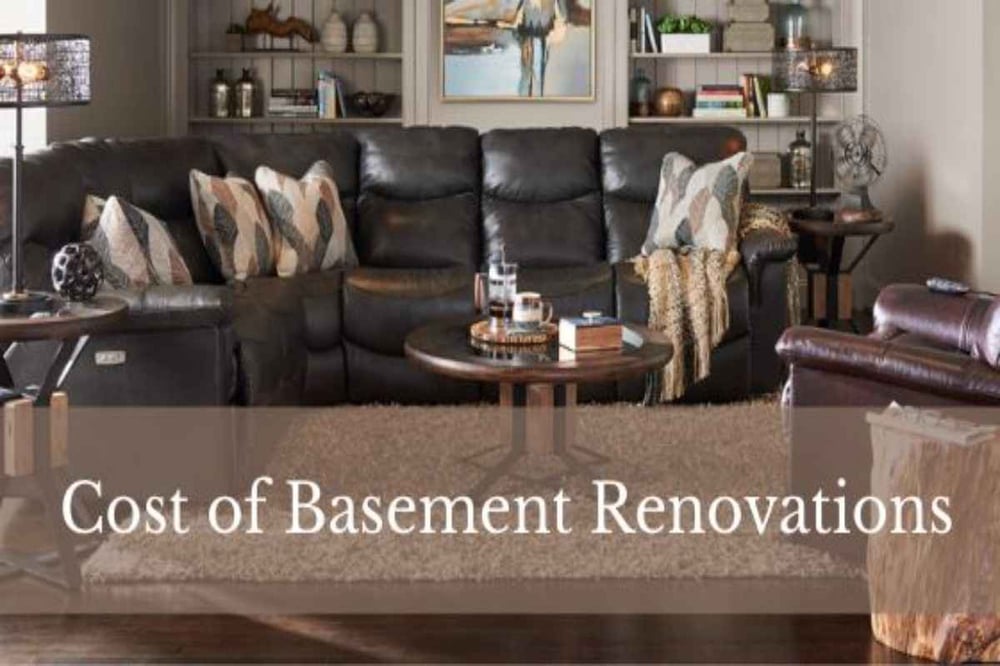 Basement Renovation Costs:
Guide to Finishing your Basement
An unfinished basement is like a blank canvas; a dark empty space full of transformational possibilities. Even a finished basement has the potential for further renovations.
Perhaps your thinking of creating a playroom for the kids to have fun in and make a mess of. Or maybe you'd like to install an entertainment system and wet bar for when you host guests on a Friday night. You could even be interested in turning a portion of your basement into a rental suite to generate a little extra income.
If you are unsure of how you'd like to renovate your space, not to worry. When it comes to basement renovation, the options are limitless! For inspiration, take a look at the article listing 20 of the Coolest Basement Ideas to get the creative juices flowing.
But before embarking on your project, you may be wondering, "how much will it cost to renovate my basement?"
This article will provide a detailed breakdown of the costs associated with different types of basement renovations so that you know exactly what to expect!
Types of Basement Renovations & Associated Costs
To give you a general idea, basement renovations typically cost between $25,000 and $60,000. These projects tend to take anywhere from 30 to 60 days to complete.
While these estimates may provide some insight, basement finishing and renovations can greatly vary in cost and time depending on the scope of the project. This can be affected by the size, shape, features, and amenities involved.
Basic Basement Finishing Costs
Finishing can be described as turning an unfinished basement into a livable space. A basic basement finishing project involves building a frame, running mechanicals, installing walls, painting, and installing flooring.
Finishing a basement can cost as little as $5,000 or as much as $48,000+ for the major projects. This price can vary depending on the size of the basement, your choice of materials, and additional features that you choose to install. Of course, the cost is also subject to increase if you run into any plumbing or electrical that needs repair or upgrading.
DIY or Hire a Pro?
When it comes to the cost of finishing a basement, labor costs make up the majority of the project's budget. In fact, hiring a general contractor for a basement renovation costs up to $34,000 alone. If you are trying to save money, you may consider finishing your basement yourself.
Costs of Finishing a Basement: DIY vs. Pro
Take a look at how much you could save …
| | | |
| --- | --- | --- |
| Size | DIY Cost | Professional Cost |
| Small (<700 sq. ft.) | $5,500 | $10,500 |
| Average (700 – 1,000 sq. ft) | $8,000 | $15,000 |
| Large (1,000+ sq. ft) | $15,000 | $21,355 + |
DIY Basement Renovation Cost Breakdown
To get a better idea of how much it might cost to finish a basement yourself without the labor costs, take a look at this breakdown of material expenses …
Item

Price Per Square Foot

Framing

$1,800 on average

$7 to $16 (per linear foot)

Drywall

$1,850 on average

$2 (per square foot)

Ceiling

$1,700 on average

Flooring

Between $1,500 to $4,500

$3 to $11 (per square foot of laminate or carpet)

Up to $22 (per square foot of hardwood)
Once the basic interior is installed, additional costs may be incurred with personalized finishing touches and upgrades.
Basement Bathroom Installation
When attempting to finish your basement yourself, be sure to consider any plumbing or electrical that may be involved in the completion of the project. When it comes to basement bathroom installation, there is a significant difference in cost depending on whether you hire a professional or do it yourself.
It costs from $10,000 to $28,000 for a professional to complete the bathroom installation. Tackling the installation yourself can cut that entire cost in half.
With that being said, it is recommended that you hire a professional plumber and electrician for this aspect of the basement renovation as it requires trained skills to complete properly and efficiently. It might be worth it to hire a professional for the bathroom installment to ensure that it is completed at a high standard and according to proper safety measures.
Finally, although finishing your basement 'DIY' can save a significant amount of money, it is important to remember that without the help of professionals, you may have to budget extra time to complete the project yourself. For reference, a professional team might take around 45 days to complete basement framing, while tackling this yourself could take significantly longer.
Basement Finishing System Project
If time is a factor at play, you may consider investing in a finishing system. A basement finishing system is essentially an out-of-the-box basement that includes everything from pre-fabricated, moisture-proof insulated wall panels to lighting and ceilings. A professional team can have your finished basement completely installed in as little as 2 weeks.
It is important to note that you can not attempt to install a finishing system yourself. These systems are only sold to franchise installers who must be responsible for applying it to your basement.
While home finishing systems are extremely timely and convenient, they do come at a price. Most home finishing systems are sold at a price upwards of $30,000.
Basement Remodel
If your basement is already finished, you may be considering a basement remodel. Basement remodeling involves altering and changing an existing finished space. You may choose to rework your finished basement by modifying the layout or adding a new room.
The cost of remodeling a basement is dependent on how drastically you intend to transform your current space. A basic basement remodel can cost as little as $4,000. The cost of simply re-working the space you have typically costs between $4,000 to $50,000 for labour and materials. On average, most basement remodels cost around $21,541.
Additional costs arise if you choose to add amenities, such as an additional bathroom or kitchenette, as this involves the installation of new plumbing and electrical. Further, the price may drastically increase if your basement renovation involves adding new rooms and expanding the foundation.
Basement Remodel Cost Breakdown
Prep the site: $1,500 to $3,000
+
System upgrades or remodeling: $1,000 to $4,000
+
Upgrades to hardwood floors or other luxuries: $7,000 to $10,000
+
Adding new rooms with additional plumbing/electrical: $20,000 to $30,000
+
Expansion of basement foundation: $10,000 to $30,000
=
Potential Total: $39,500 to $77,000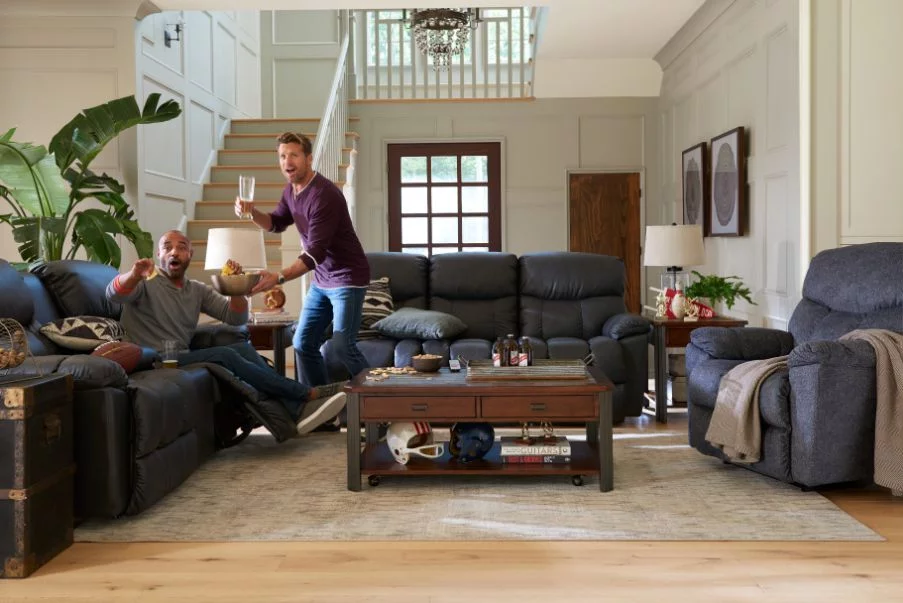 Things to Remember when Renovating a Basement ...
Aside from the immediate expenses associated with basement renovations, there are a few other important factors to consider prior to embarking on such a major project.
Permits
It is important to remember that the majority of basement renovation projects require a permit. In fact, any project involving electrical, plumbing, or turning the basement into a livable space, requires a permit.
Permits for most renovation jobs cost about $100 to $2,000.
A permit is necessary to ensure that the project is completed safely. For example, a permit is used in order to ensure that plumbing is done to code for proper drainage to avoid health issues. Further, permits are also required to ensure that emergency escape venues are put in place.
It is crucial to be aware of this before beginning any basement renovations because failure to obtain a permit for your basement renovation could result in consequences. You could face a fine or a "stop-work order" if you attempt any renovations without a permit. Further, you may be forced to undo any finishing or remodeling installations that were completed without a permit. Finishing a basement without a permit could ultimately affect your home's resale value. In this case, you will not get a proper return on your investment.
Foundations
When finishing or remodeling a basement, you are working very closely with the home's foundation. Whether your home is an old model or relatively new, the foundation of your home should always be inspected prior to finishing or remodeling your basement.
Completing a foundation inspection will ensure you do not cover up any structural damage with your new renovations. If there is any damage to the foundation, it is imperative that you get that fixed before attempting to build on top of it.
If any damages are found in the inspection, such as a shift in the structure, expect repair costs of about $8,000.
Water Leakage
Being underground, the basement is also extremely susceptible to water damage and leakage. When beginning basement renovations, it is important to look out for signs of water damage, such as standing water or hairline cracks in the foundation, in order to avoid future issues.
You may also consider waterproofing your basement to ensure that your home finishing and renovations are safe.
Minor waterproofing projects can cost an average of $15,000.
Value of a Basement Renovation
Of all the home renovations, finishing a basement is the most effective way to add value to your home.
Converting an unfinished basement into a livable space actually adds usable square footage to your home. This adds significant value to the home especially when it comes to resale.
Typically, home buyers prefer to invest in a house with an already finished basement.
Basement renovations also add value to your home and to your family while you reside there. By finishing the basement and creating more living space through renovation you have the option to spend more time at home without having to spend money elsewhere for entertainment.
When taking it all into consideration, the value derived from basement renovations actually exceeds the cost! In fact, on average, basement remodel projects have about a 70% return on investment.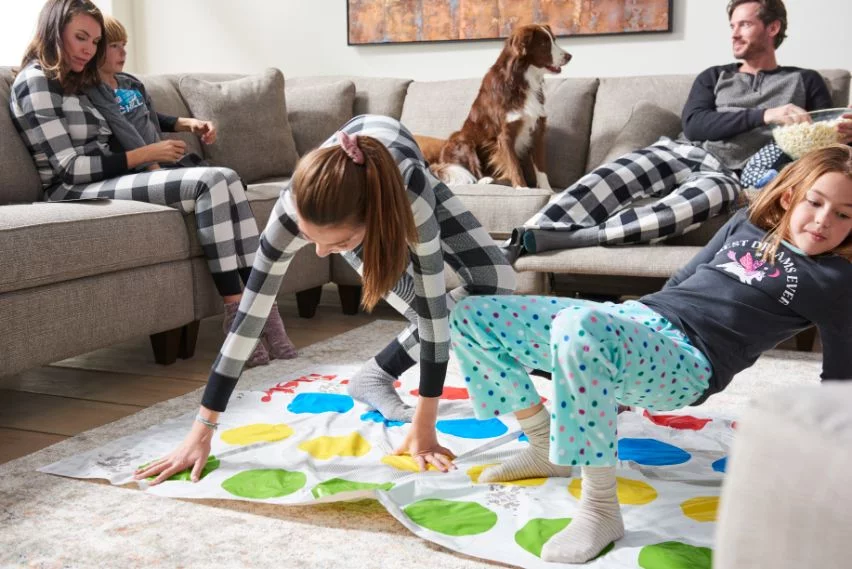 What's Next?
Renovations are only the beginning of the possibilities when it comes to transforming your basement into a livable extension of your home! This renovated space is now an empty canvas ready to be filled with comfortable furniture and stylish decor.
At La-Z-Boy, we offer complimentary design services. Depending on how you intend to use your new space, a personal consultant can work with you one-on-one to furnish and design your basement in a way that is tailored to your tastes and preferences.
You may be looking to use your basement as a comfortable home theater. At La-Z-Boy, we offer a large variety of furniture, including comfortable sofas and sectionals that would fit seamlessly. In fact, check out the Top Considerations for Arranging your Sectional Sofa. You may even consider furnishing your space with some reclining furniture for absolute comfort.
Your new basement may also be a room that will generate lots of traffic. It may be a new space to entertain guests or a fun place for the kids to play. If you are worried about spills and stains, take a look at our iClean fabric options. This stain-resistant and stylish fabric option will allow you to enjoy your new space at ease.
If you are interested in designing and furnishing your new basement with La-Z-Boy, visit us at one of our local Ottawa or Kingston locations or book a consultation online.
Product Info Request
Please provide us with your name and email and we'll get back to you as soon as possible regarding this item.