How Much Does it Cost to Furnish a House? A Cost Breakdown: Room by Room
March 8, 2021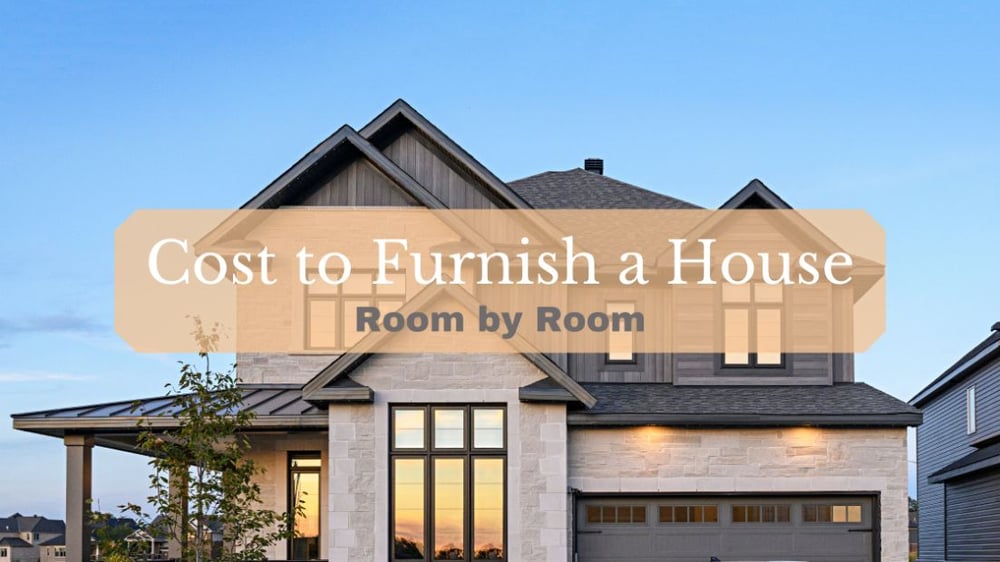 *We aim to update cost articles twice per year to ensure that the costs listed reflect the current market. This article was last updated in March 2022.
Are you a new home-owner? If you are, I would first like to say congratulations! Buying a house can be a taxing and lengthy process, but you did it. You're here!
So now what?
You have found yourself with the keys to an empty house, much like a blank canvas ready to be painted. It is now time to make that house a home by filling it with furniture.
Given that you have just made a significant investment, your next thought might be, 'how much will it cost to furnish this house?'
La-Z-Boy has been furnishing homes for over 90 years! Although the brand is most commonly known for the iconic recliner chairs, La-Z-Boy also sells quality and comfortable furnisher for multiple rooms such as the bedroom, dining room, and living room. With this, many La-Z-Boy clients ask about the costs associated with furnishing an entire home.
Generally speaking, how much you decide to spend is entirely up to you. That being said, it is a good idea to set a loose budget before diving into furniture shopping. This budget will ultimately determine which furniture retailer you will shop with and the overall quality of the furniture you will choose.
This may sound simple, but setting a budget for furnishing a home can be difficult if you are unfamiliar with the cost of furniture.
Not to worry! This article includes a detailed furniture cost breakdown, room-by-room. After reading this article you will have a clear understanding of the costs associated with furnishing a home and have all the information necessary to set a budget that works for you.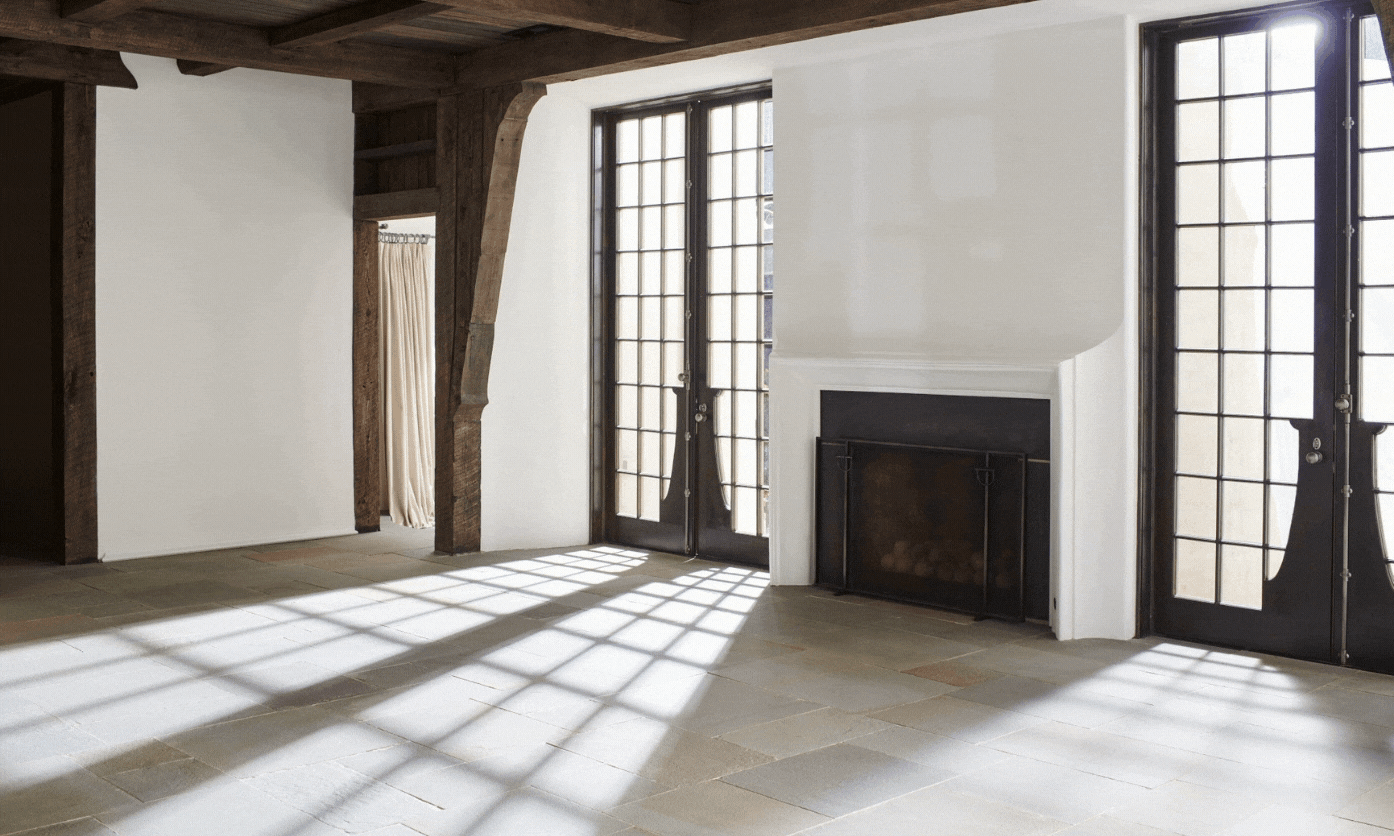 Creating a Furnishing Budget
The first step of creating a budget is to know what you are budgeting for.
Start by considering the size of your home and the number of rooms you have to furnish. With this, you will want to make a detailed list of the rooms you are furnishing and what pieces of furniture you will need in each room. Do you already have a few pieces that you love? Great, this will save you some money in the process.
Although there are many items and details that contribute to making your house feel like a home, this budget is solely based on home furnishing essentials. Put your needs before desires in this preliminary furnishing budget.
Take a look at the chart below to get a better idea of what we will consider 'home furnishings' for the purposes of this article:
A Furnishing Budget SHOULD Include …

A Furnishing Budget Should NOT Include …

Furniture

Rugs

Artwork

Accessories/Decor

Light Fixtures

Paint

Moldings/Trim Work

Cabinetry

Flooring

Stone Work

Countertops

Electronics

Appliances
Once you have made a complete and detailed shopping list, it is time to make another crucial budgeting decision … save or splurge? This is your home, after all, the amount that you decide to invest in home furniture is entirely up to you.
It may be a good idea to go through your list, item-by-item, and decide which items are worth splurging on and which items you can bargain for.
Cost Breakdown: Room-by-Room
There is a lot that goes into furnishing a house. So let's break it down!
This section of the article will outline the cost of furnishing a home, room-by-room, including all essential pieces of furniture.
It is important to consider that every furniture shopper has different preferences when it comes to style, comfort, and quality, which is ultimately reflected in the overall price.
This section will be based on the cost averages of home furnishing products, but keep in mind that, depending on whether you decide to save or splurge, these prices can vary.
Living Room
The cost to furnish a living room can drastically vary depending on a variety of factors.
First, the size of the living room makes a big difference in cost. The room size will dictate how many pieces of furniture will fit into the space and the size of the area rug.
Moreover, the quality of the furniture cover you choose plays a significant role in determining the overall cost of your living room. When it comes to the upholstery pieces in your living room, the upholstery cover you choose will determine the cost. Generally speaking, leather upholstery tends to be more expensive than fabric upholstery.
Below is a chart that outlines the general cost averages of furniture items you would find in a living room. Keep in mind that these cost estimates can vary dramatically depending on your personal tastes and preferences.
| | |
| --- | --- |
| Furniture | Average Cost Range |
| Sofa | ~ $1,000 – $3,000 + |
| Accent Chair | ~ $400 – $1,500 + |
| Coffee Table | ~ $200 – $2,000 + |
| End Tables | ~ $150 – $1,000 + |
| Lamp | ~ $200 – $900 + |
| Area Rug | ~ $200 – $2,000 + |
| Artwork | ~ $250 – $1,200 + |
| Curtains / Drapes | ~ $300 / per set + |
| Total Cost to Furnish Living Room | ~ $2,700 – $12,000 + |
If you are shopping for furniture at La-Z-Boy, you can expect to spend anywhere between $8,000 to $25,000 on your living room furniture.
For a more detailed cost breakdown, take a look at the article How Much Does a La-Z-Boy Living Room Cost?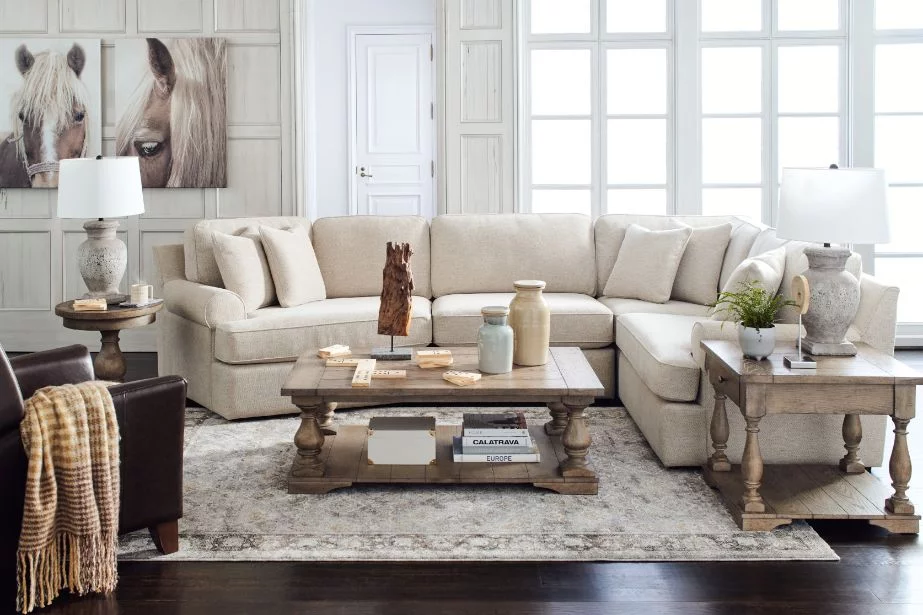 Bedroom
The bedroom is an important room in the home as it is where you rest and recharge at the end of every day.
The overall cost of a bedroom is dependent on the size of the room and the importance you place on it. For example, the master bedroom is typically the largest and most expensive bedroom to furnish in the home.
Below is a chart outlining the average costs of typical bedroom furniture. Once again, these costs may vary depending on the size of the bed and the quality of furniture you choose to invest in.
| | |
| --- | --- |
| Furniture | Average Cost Range |
| Bed Frame | ~ $150 - $2,500+ |
| Nightstands | ~ $100 - $1,000+ |
| Bedroom Lighting (i.e Lamps) | ~ $200 - $900+ |
| Dresser | ~ $300 - $2,000+ |
| Full-Length Mirror | ~ $50 - $550 |
| Accent Chair or Bench | ~ $400 - $1,000+ |
| Area Rug | ~ $100 - $4,000+ |
| Decor / Accessories | ~ $250 - $1,200 |
| Window Coverings | ~ $300 / per set |
| Total Cost to Furnish Bedroom | ~ $2,050 - $13,750+ |
As seen in the chart, purchasing a bedroom set can be a convenient and affordable way to furnish a bedroom.
Bedroom sets are typically sold in packages of three to seven pieces of coordinated bedroom furniture. Instead of putting together a bedroom one piece at a time, purchasing a bedroom offers a seamless look. Not to mention, purchasing a bedroom set saves you a lot of time in the shopping process.
Check out the article Where to Find a Bedroom Set in Ottawa.
Additionally, although it may not be considered furniture, a mattress is a very essential aspect of any comfortable bedroom. Below are a couple of reputable mattress stores in Ottawa …
Hardy Mattress & Feather Inc.

Sleep Country Canada

Matelas Lapensée Mattresses: Lapensée Mattresses are used in the bedrooms of the

CHEO Dream Home

, furnished by La-Z-Boy.
For more detailed information, check out the article about the Cost to Furnish a Bedroom: Budget & Breakdown.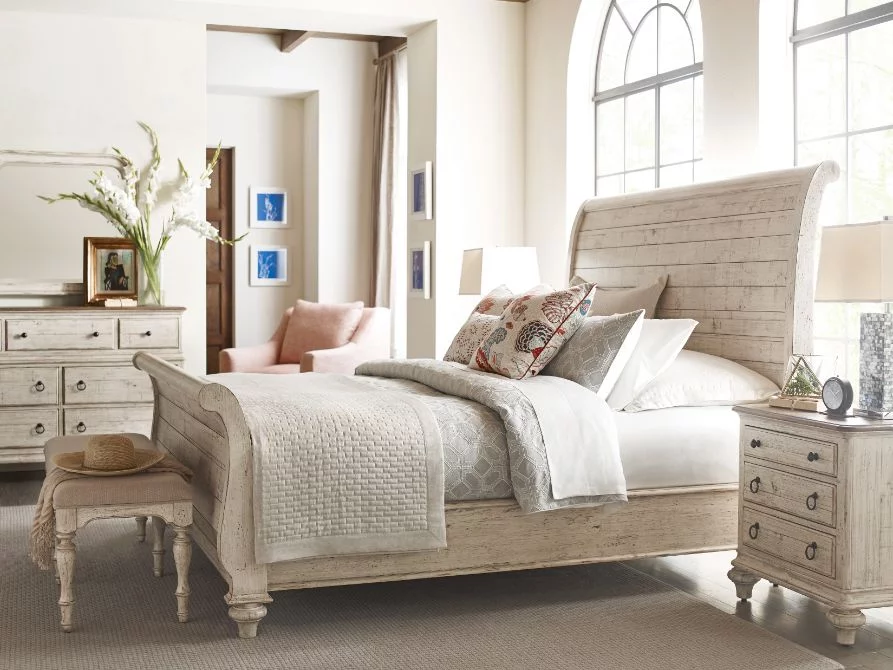 Basement
The basement is a great place to curl up with the family and watch a movie! A big comfy sectional and a sturdy TV unit are definitely essential.
Below is a chart that outlines some typical furniture items found in a basement. If you intend on using your basement for alternative purposes, such as a games room or fitness room, this chart may not apply to you.
Further, always keep in mind that these cost averages are subject to change depending on your preferences. Especially when it comes to a sectional sofa, the cost can greatly vary depending on whether it is fabric or leather. Additionally, sectional costs can vary depending on various features and upgrades available.
| | |
| --- | --- |
| Furniture | Average Cost Range |
| | ~ $700 - $10,000 |
| | ~ $2,100 - $3,500 |
| | ~ $200 - $1,800 |
| End Tables | ~ $150 - $1,300 |
| Entertainment Unit | ~ $600 - $3,500 |
| Lamp | ~ $200 - $900 |
| | ~ $100 - $4,000 |
| Artwork/Accessories | ~ $250 - $1,200 |
| Total Cost to Furnish Basement | ~ $4,300 - $26,200 |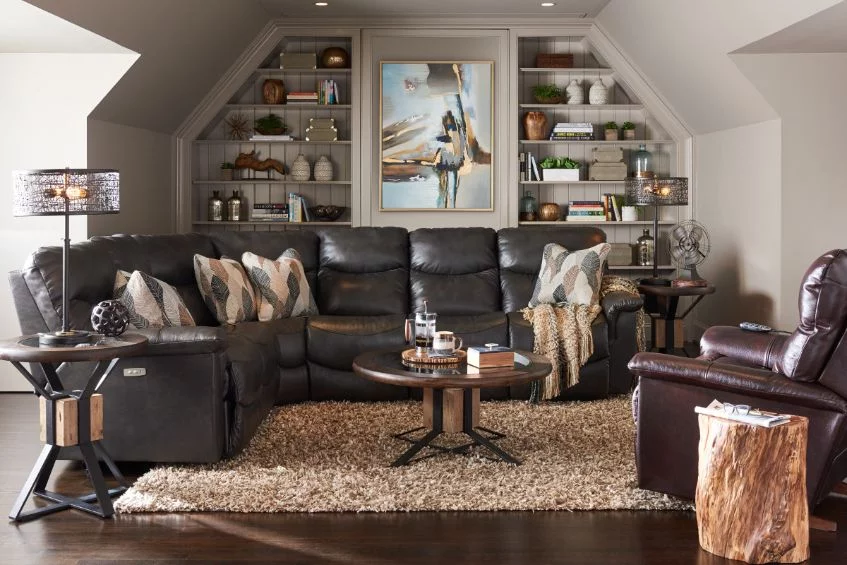 Dining Room
Some of the most memorable moments take place in the Dining Room. It is important to furnish this room with quality pieces that your family and friends will gather around to share meals, experiences, and occasions.
This chart outlines the average costs of essential dining room furniture items. These costs can vary depending on your preference of quality, not to mention the size of the dining room table you choose and the number of chairs that you require.
| | |
| --- | --- |
| Furniture | Average Cost Range |
| Dining Room Table | ~ $1,500 – $4,000 + |
| Dining Room Chairs / Per Chair | ~ $100 – $2,000 / per chair + |
| Buffet / Sideboard | ~ $100 - $30,000 + |
| Bar Cart | ~ $50 - $5,000 + |
| Area Rug | ~ $200 – $2,000 + |
| Chandelier | ~ $200 – $300 + |
| Artwork | ~ $250 – $1,200 + |
| Total Cost to Furnish Dining Room | ~ $2,400 – $44,500 + |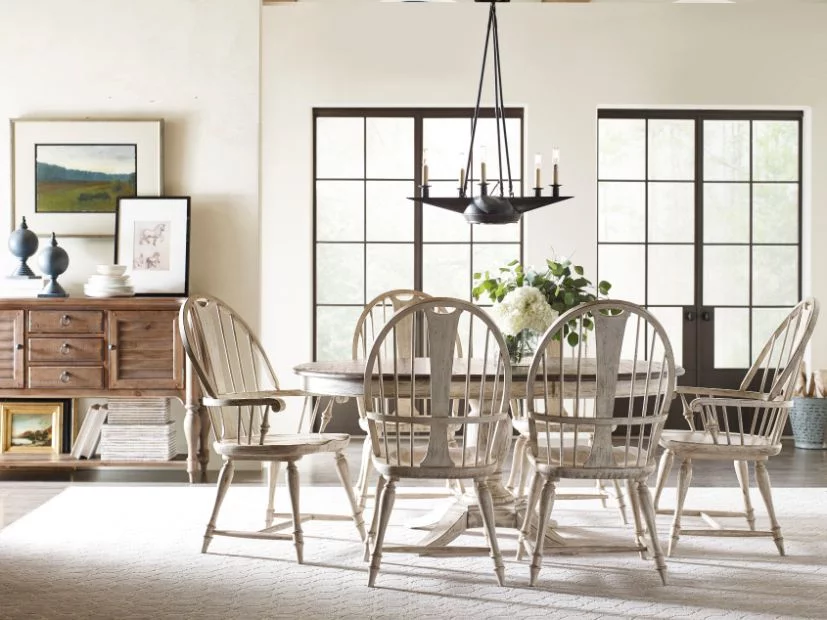 Backyard / Patio Furniture
If you enjoy the outdoors, furnishing an outdoor patio may be just as essential as furnishing inside the home.
Patio furniture is a great way to enjoy your backyard in comfort.
This chart outlines the average costs associated with furnishing a backyard patio. Depending on how large your backyard is and how much you plan to invest in quality, these costs can vary.
Furniture

Average Cost Range

Patio Set:

Couch, Chair, Side Tables

~ $400 – $2,000

Bistro Set

~ $90 – $250

Dining Set

~ $200 – $2,500

Decorative Lighting

~ $30 – $200

Total Cost to Furnish Backyard/Patio

~ $720 – $4,950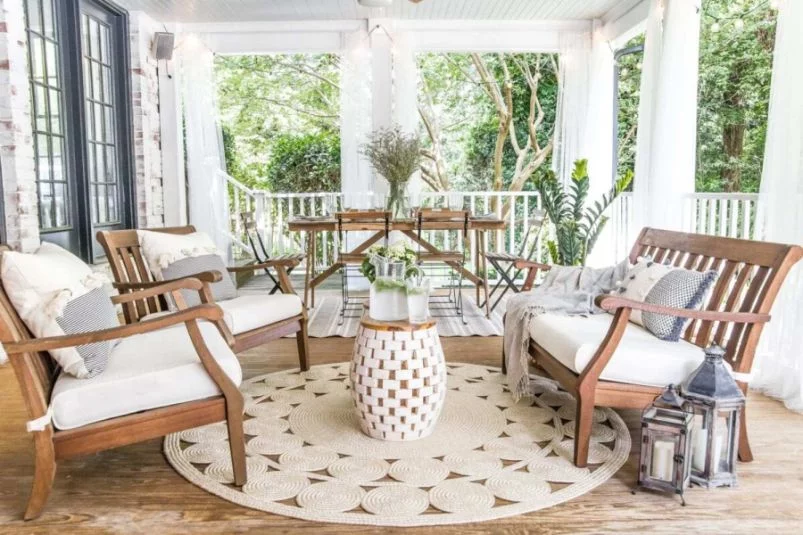 The Grand Total !!!
So what is the grand total that you can expect when furnishing your home?
Based on these average cost estimates, and assuming you have a 3 bedroom home, the grand total to furnish a home costs … (drum roll please) … between about $13,000 to $100,000!
Additional Cost Considerations
You now have a better idea of the average costs associated with furnishing a home but unfortunately, it does not end there.
There are a few more costs to take into consideration when furnishing a home …
Additional Protection Plan Fees
Furnishing a home is no small investment. It is important to have peace of mind knowing that the value of your purchases are protected.
Most furniture is sold with a manufacturer's warranty, but many furniture retailers offer additional protection plans to cover accidental damage to furniture that may not be covered by warranty.
These protection plans come at an additional fee, often relative to the cost of the furniture.
Learn about if La-Z-Boy's Extended Warranty Service Plan is Worth it?
Interior Designer Fees
Furnishing a home isn't always an easy task. Not everyone has an eye for home design and it can be difficult to select and pair furniture that coordinates well.
Given that furnishing a home is clearly a significant investment, you want to ensure that you do it right. In this case, you may consider hiring an interior designer to help you choose the right furniture and bring your design vision to life.
An interior designer can cost anywhere from $50-$500/hour depending on whether you choose a freelance designer or designer from a large firm.
For more information, take a look at the article How Much Does an Interior Designer Cost.
Some furniture retailers offer free interior design services with the purchase of their furniture. At La-Z-Boy, interior design services are complimentary. Our talented professional designers are dedicated to furnishing your home comfortably without sacrificing style.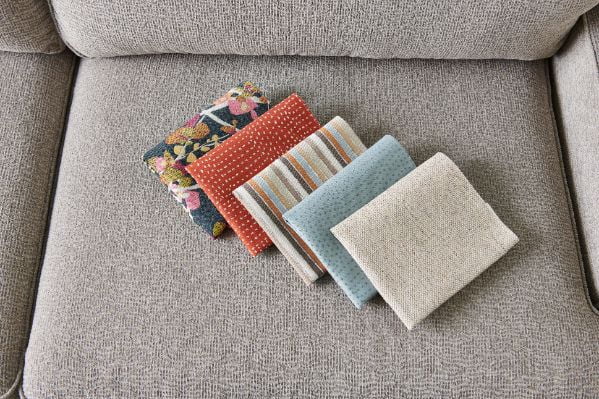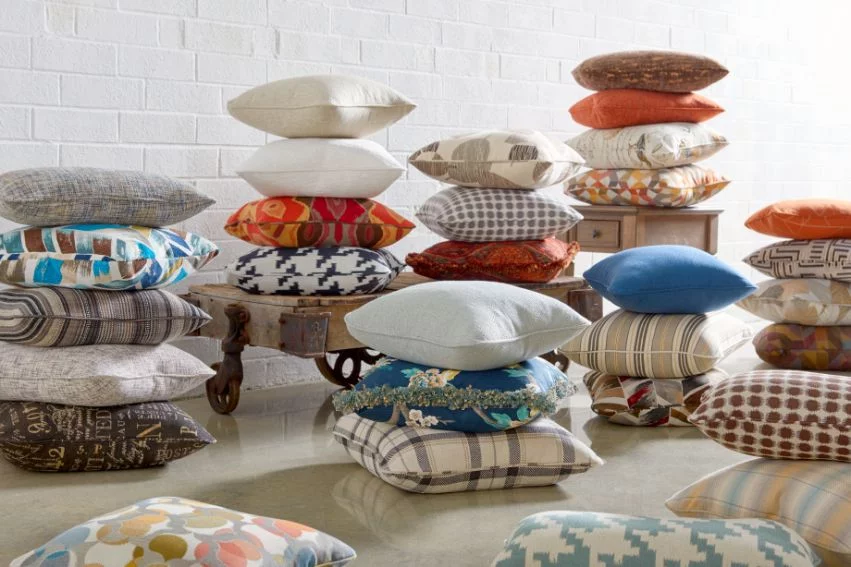 Delivery Fees
The final step of the furniture shopping process is having it delivered safely to your home. Especially when furnishing an entire home, it is likely that you will have to utilize a furniture retailer's delivery service … unless you have one BIG truck!
Delivery fees can vary depending on the retailer and the delivery services that they offer. It can also depend on the size and quantity of furniture you are having delivered.
Standard delivery services can cost anywhere from about $60 to $80. White-Glove delivery service is slightly more expensive, costing from about $100 to $200.
To learn more, take a look at the article How Much Does Delivery Service Cost in Ottawa?
At La-Z-Boy, we offer a top-of-the-line white glove delivery service for a flat fee of $129.99 (local Ottawa & Kingston). With this, our skilled delivery men will unpack, inspect, and set up the furniture in your home. The delivery team will also remove any waste.
For orders delivered outside of Ottawa & Kingston, our white glove delivery fee is $169.99.
Additionally, we offer the option to dispose of any old furniture in a local landfill at an extra charge of $40 / per piece.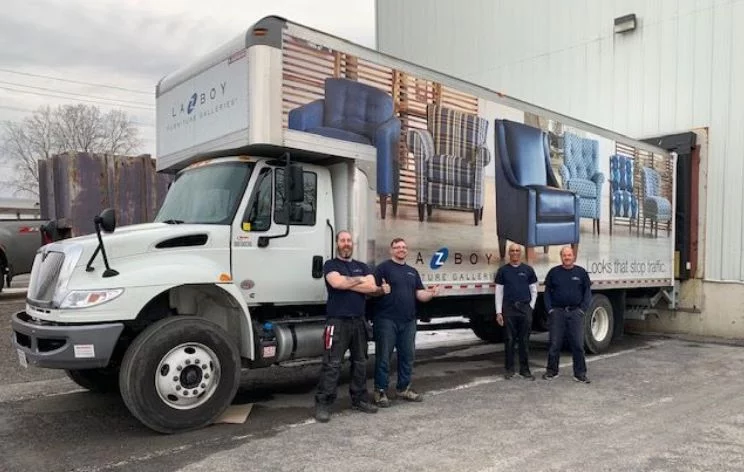 What's Next?
After reading this article, it is very clear that furnishing a house is a significant investment. This project can be very taxing on the pocketbook.
Not to worry, because there are some ways to plan ahead!
Furnishing a whole home might be overwhelming, and impractical on a limited budget. First, start by furnishing a few key rooms of the home.
Believe it or not, there are specific times of the year that are more optimal for purchasing furniture. To plan your investment correctly, take a look at the article, When is the Best Time to Buy Furniture?
When it comes time to pull out the credit card, keep in mind that many furniture retailers offer financing options. Furniture financing can be a helpful tool when it comes to affording your investment. To learn more, check out the article Furniture Financing: Everything you Need to Know.
If you are still in the process of deciding which furniture retailer to shop with, these articles highlight the 6 Best Furniture Stores in Kingston and the 7 Best Furniture Stores in Ottawa
Most commonly known for the iconic reclining chair, at La-Z-Boy, we offer a wide variety of products for several rooms of the home. Our brand places a strong emphasis on quality, comfort, and craftsmanship. As a retailer, we are committed to "enriching people's lives by transforming houses into homes".
If you are considering furnishing your home with La-Z-Boy products, come visit our team at one of our Ottawa or Kingston La-Z-Boy showrooms. If you would prefer to plan ahead, schedule a visit to meet with one of our design consultants.
We look forward to meeting you and helping you make your house a home!
Related Links
What to Expect When Purchasing Furniture at La-Z-Boy Ottawa/Kingston
Product Info Request
Please provide us with your name and email and we'll get back to you as soon as possible regarding this item.