OSB vs. Plywood in Furniture: Comparison of Materials & Construction
December 23, 2021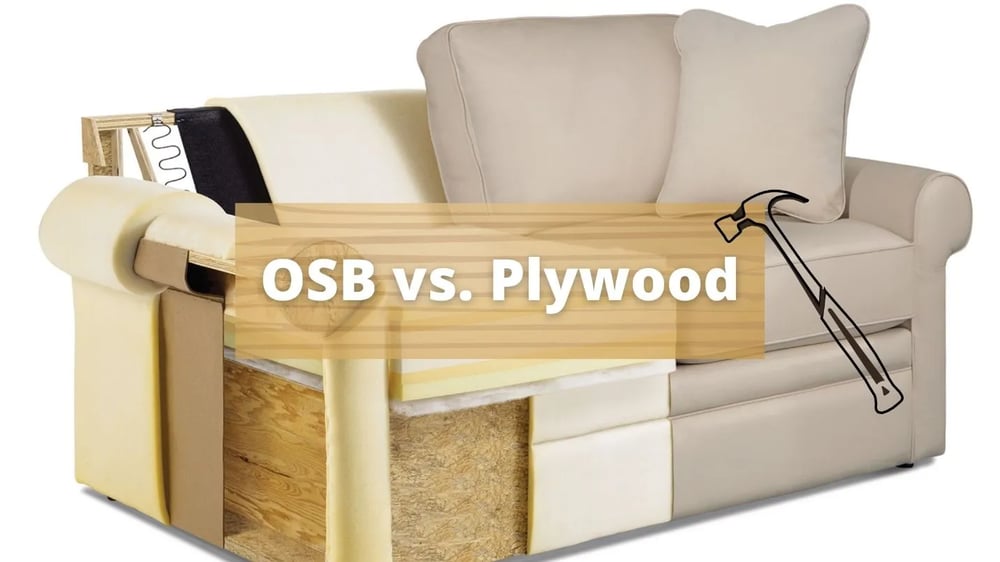 At first glance, we typically judge furniture by its appearance. The shape of the frame, the look of the upholstery, and the overall style of the piece.
But the old saying reigns true, "don't judge a book by its cover." What really determines the comfort and longevity of furniture is its frame and the materials used in construction..
OSB and Plywood are common construction materials that are often used in the making of furniture. In fact, these popular wood materials are often compared because they share similarities in their function and purpose.
At La-Z-Boy, we are known for the invention of the recliner chair. We continue to evolve and prioritize innovation in the making of our entire furniture selection. Beneath stylish upholstery and thick cushioning, La-Z-Boy furniture is built with a quality wood frame.
In turn, many La-Z-Boy clients have questions about the quality of wood used in La-Z-Boy furniture and the difference between OSB and Plywood.
This article will define and compare OSB vs. Plywood and highlight the use of these materials in La-Z-Boy furniture.
In this article ...
What is OSB?
OSB, otherwise known as Oriented Strand Board, is a widely used, versatile engineered wood panel.
Generally, it is made using waterproof heat-cured adhesives and rectangularly shaped wood strands that are arranged in cross-oriented layers.
This material is comparable in strength and performance to plywood, resisting deflection, warping, and distortion.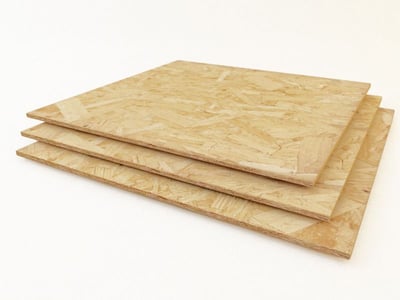 How is OSB Made?
OSB uses wood from trees that grow quickly and sustainably, such as aspen poplar, southern yellow pine, and mixed hardwood species. Further, OSB is typically made from the whole tree and makes use of crooked, knotty, and deformed trees that would regularly go unused.
The process of making OSB involved cutting the logs into long strands to form panels. These panels are mixed with waterproof resin and interleaved together in thick mats. Next, the strands are bonded together under heat and pressure.
The result is solid wood panels with high strength, durability, and water resistance.
What is Plywood?
Plywood is one of the most widely recognized multi-purpose engineered wood-based panel products on the market.
Plywood binds resin and wood fibre sheets to form a composite material that is sold in panels. Further, Plywood panels are fused by veneers.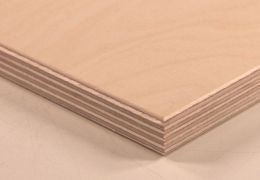 How is Plywood Made?
Plywood panels are manufactured from multiple layers of softwood that are veneer glued together. The grain direction of each layer is placed perpendicular to the direction of the binding veneer.
This cross-lamination of wood and veneers are fused together with a waterproof resin adhesive and cured with heat and pressure.
Major Similarities & Differences Between OSB & Plywood
OSB and Plywood share many similarities in purpose and function, making them competitive in the marketplace.
Plywood is a widely recognized product as it has been around for some time. Alternatively, OSB is a newer construction material. In turn, there is generally more skepticism towards the use of OSB compared to Plywood.
Intended Use
As previously mentioned, OSB and Plywood are made in panels used for wall sheathing, flooring, roofing, and furniture.
They are both utilized for their lightweight strength and durability.
Performance
OSB and Plywood are both long-lasting materials providing exceptional lightweight strength and durability. They are both manufactured to meet the same standards, so when it comes to overall performance, OSB and Plywood are on par with each other.
With this being said, the grade of wood used in either OSB or Plywood will affect the overall quality.
Further, it is important to note that Plywood has better resistance to water while OSB has better resistance to humidity.
Cost
In general, OSB is less expensive than Plywood. The cost of each material is dependent on the supply chain.
Use of OSB & Plywood at La-Z-Boy
La-Z-Boy uses a range of high-quality wood materials and is committed to continually improving our products as trends change and new materials and processes become available.
At La-Z-Boy, we use a combination of OSB and Plywood in the making of our furniture frames.
OSB is the most recent material improvement to La-Z-Boy upholstery furniture.
While OSB is a commonly used material, the OSB used in the making of La-Z-Boy furniture is not an "off the shelf" OSB product. It is a unique product only sold to La-Z-Boy, engineered to our specific quality and durability standards. No other furniture manufacturer has this material. This material is "furniture grade" OSB and is not the building material grade, which you purchase at building supply stores.
Further, La-Z-Boy's OSB is denser, consisting of 11% more material. The compression forces used in the making of our jointly developed furniture frame-grade OSB material are much higher.
La-Z-Boy OSB has many benefits contributing to overall quality:
Consistent and uniform material
Does not warp or separate
Does not have knots, knot holes, voids, or splits
Superior strength
Test results show OSB is equal to, and often outperforms plywood for strength, durability, and retention of adhesive and fasteners
Engineered material = a controlled material to our specific requirements
Completely automated process = controllable, consistent, and repeatable
In turn, OSB is the primary material in several components of the La-Z-Boy furniture frame. This includes the body side panels, bottom rails, rear rails, front posts, and back rails.
As the primary material, it is important to clarify that OSB and Plywood are used interchangeably in La-Z-Boy products. While each material has slight differences, they both offer the same level of quality in our products.
This interchangeability of OSB and Plywood is dependent on the availability and quality of materials, which are continuously fluctuating. Plywood is currently extremely price sensitive and we have also seen a degradation in the quality of Plywood as a result of poor supply. In turn, OSB allows us to maintain our quality standards.

While Plywood is an interchangeable material for OSB, Plywood is regularly used in portions of the frame of La-Z-Boy lift recliner chairs.
Aside from OSB and Plywood, the seat of La-Z-Boy upholstery products is constructed with maple. The maple seat is assembled to the frame with screws and the OSB is joined by a metal corner bracket for additional strength.
The wood arms are made from a hardwood laminate made of rubberwood. Similarly, the rocker blocks used in rocker recliner chairs are also made from rubberwood. This engineered rubberwood is tested to be stronger than Oak.
The swivel base in swivel recliner chairs is made from an MDF board. Alike OSB, MDF is a La-Z-Boy engineered wood, built strategically for strength.
For more detailed information, take a look at The Quality of Wood Used to Make La-Z-Boy Furniture.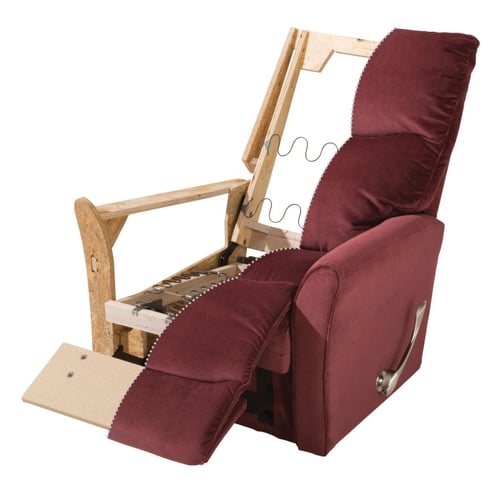 La-Z-Boy's Limited Lifetime Warranty
At La-Z-Boy, we stand behind the quality of our wood construction. So much so that the frame of La-Z-Boy upholstery furniture is guaranteed for life.
The La-Z-Boy warranty covers a lifetime of mechanical parts, spring assembly, and frame parts for the manual & power recliner chairs. This includes manual and stationary recliners covered in either fabric or signature leather.
Additionally, the frame parts of lift recliner chairs are covered for life at La-Z-Boy.
The "frame" refers to …
Base - Metal, Swivel, & Wood Bases

Wood Frame Parts
For a more detailed breakdown of the Limited Lifetime Warranty at La-Z-Boy, check out the article Are Recliners Guaranteed for Life?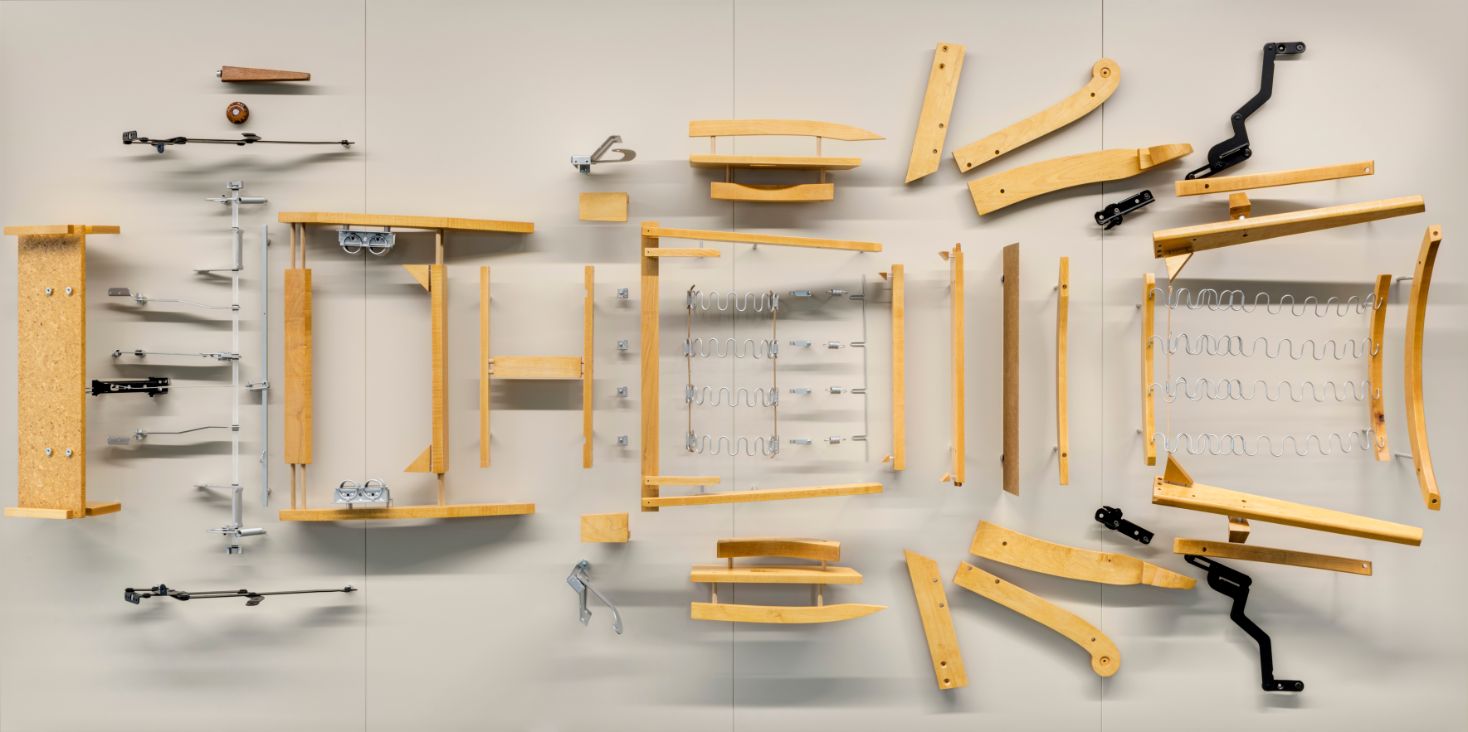 What's Next?
You should now have a good understanding of the difference between OSB and Plywood, with an awareness of how these materials are used in La-Z-Boy furniture construction.
Whether you are looking for a comfy sofa or a designer accent chair, La-Z-Boy offers quality wood materials and construction that you can count on.
Why not start shopping today?
Our design consultants at La-Z-Boy are trained vigorously to be experts on our product selection. They can answer all of your questions about our upholstery furniture, including questions regarding the quality of the frame. In fact, you'll often see a consultant flip over a recliner to show off what sets our recliner frame apart from other recliners on the market".
Learn more about What to Expect When Shopping at La-Z-Boy Ottawa & Kingston.
Visit us at a local Ottawa or Kingston La-Z-Boy showroom or plan ahead by scheduling your visit online.
As you browse our vast product selection, you may consider taking advantage of our complimentary interior design services. Our talented interior designers can help you find the ideal pieces for your space and comfort preferences while seamlessly coordinating with your current decor and furniture arrangement.
Related Links:
Premier Construction at La-Z-Boy: Features, Products, & How it Affects Cost
A Review of La-Z-Boy's Chair & Sofa Seat Cushions
Product Info Request
Please provide us with your name and email and we'll get back to you as soon as possible regarding this item.