Difference Between La-Z-Boy Power Furniture and the Competition
July 19, 2021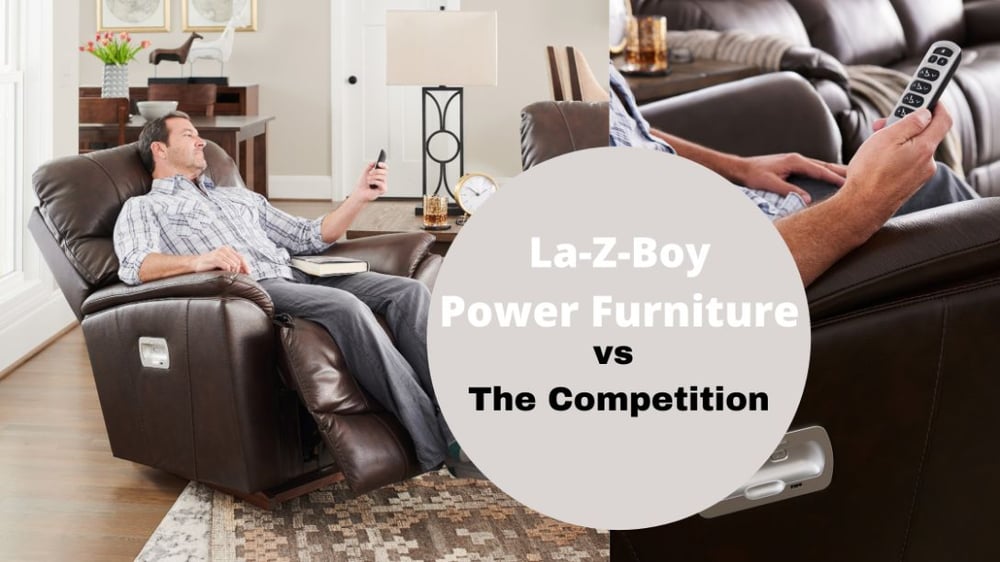 La-Z-Boy has a great reputation for producing quality and stylish furniture that provides reclining comfort. Such laid-back relaxation is taken to the next level with an optional upgrade to power.
What is power furniture, you ask?
Power recliners use a motor, or series of motors, to adjust and recline the chair into a comfortable position. It provides comfort and convenience simultaneously. This type of motion recliner requires access to electricity or a battery pack.
La-Z-Boy has much to offer in terms of power furniture, including reclining chairs, sofas, and loveseats. Power furniture at La-Z-Boy also has the following features and options to choose from:
Headrest & lumbar support

Heat & massage

Independent leg and back reclining (for more position options)

Simple two-button up & down recline

USB charging port

New toggle control panel
As a reputable manufacturer and retailer of power furniture, our clients often ask us questions about power furniture. More specifically, shoppers want to know the key differences between La-Z-Boy power furniture and power furniture made by alternate manufacturers on the market.
This article will highlight the leading manufacturers of power furniture and provide a detailed comparison of La-Z-Boy's power products versus the competition.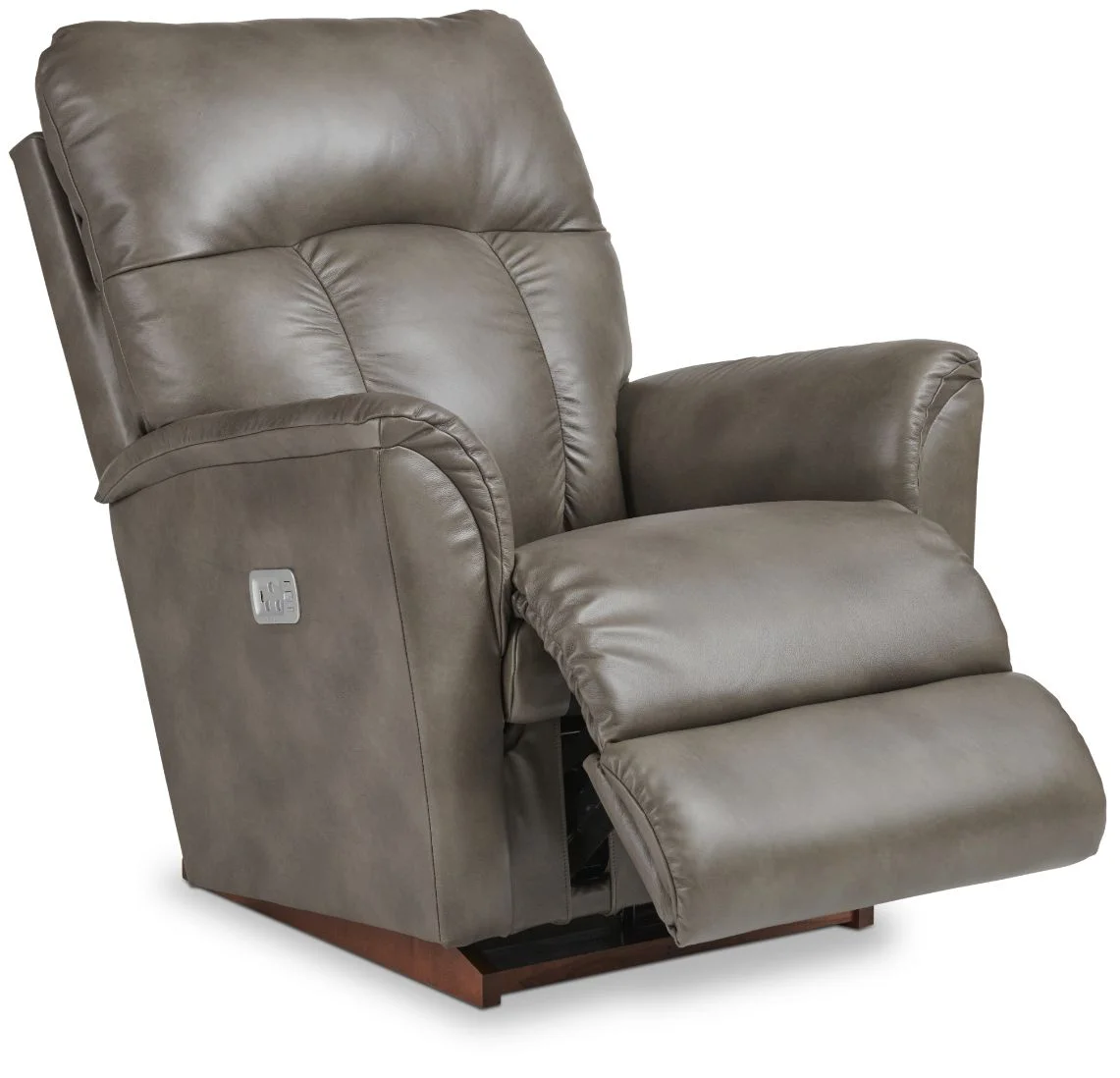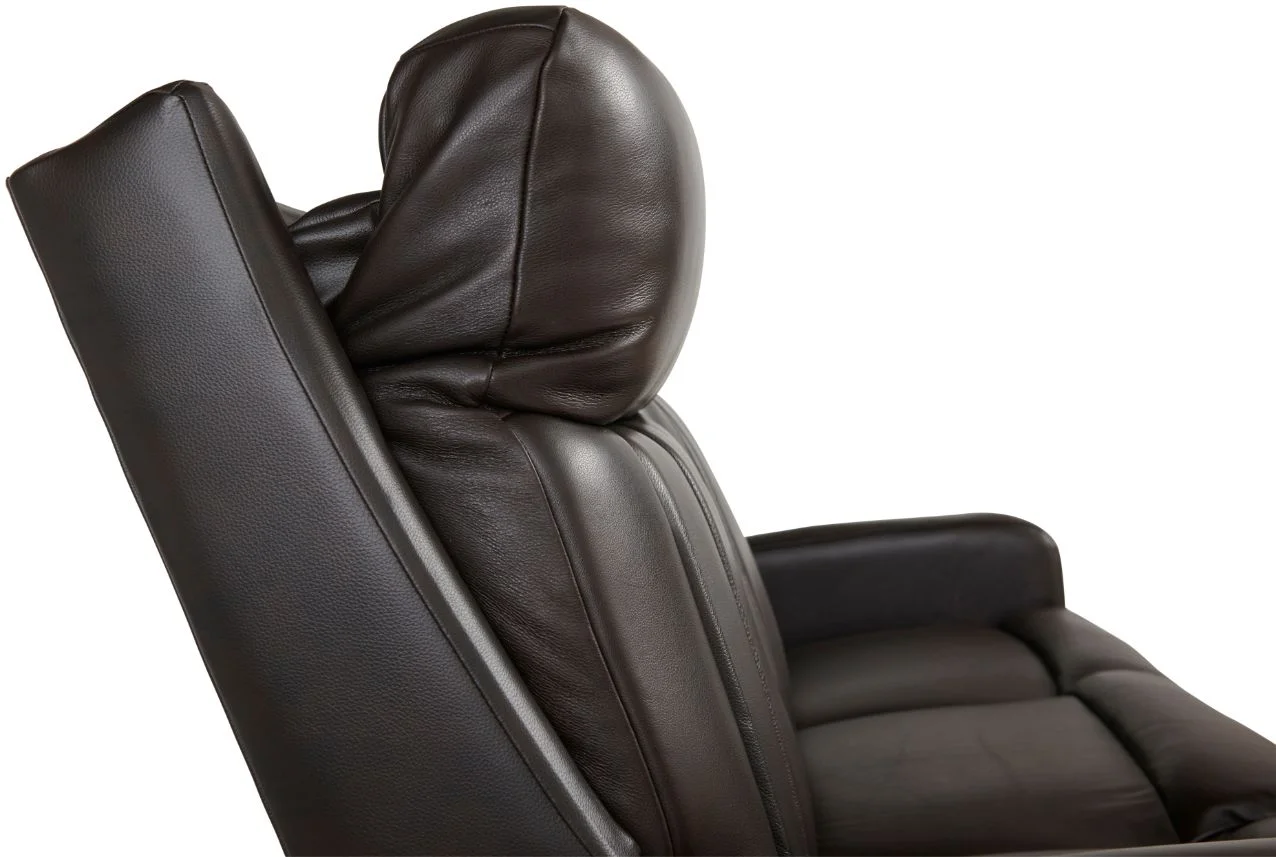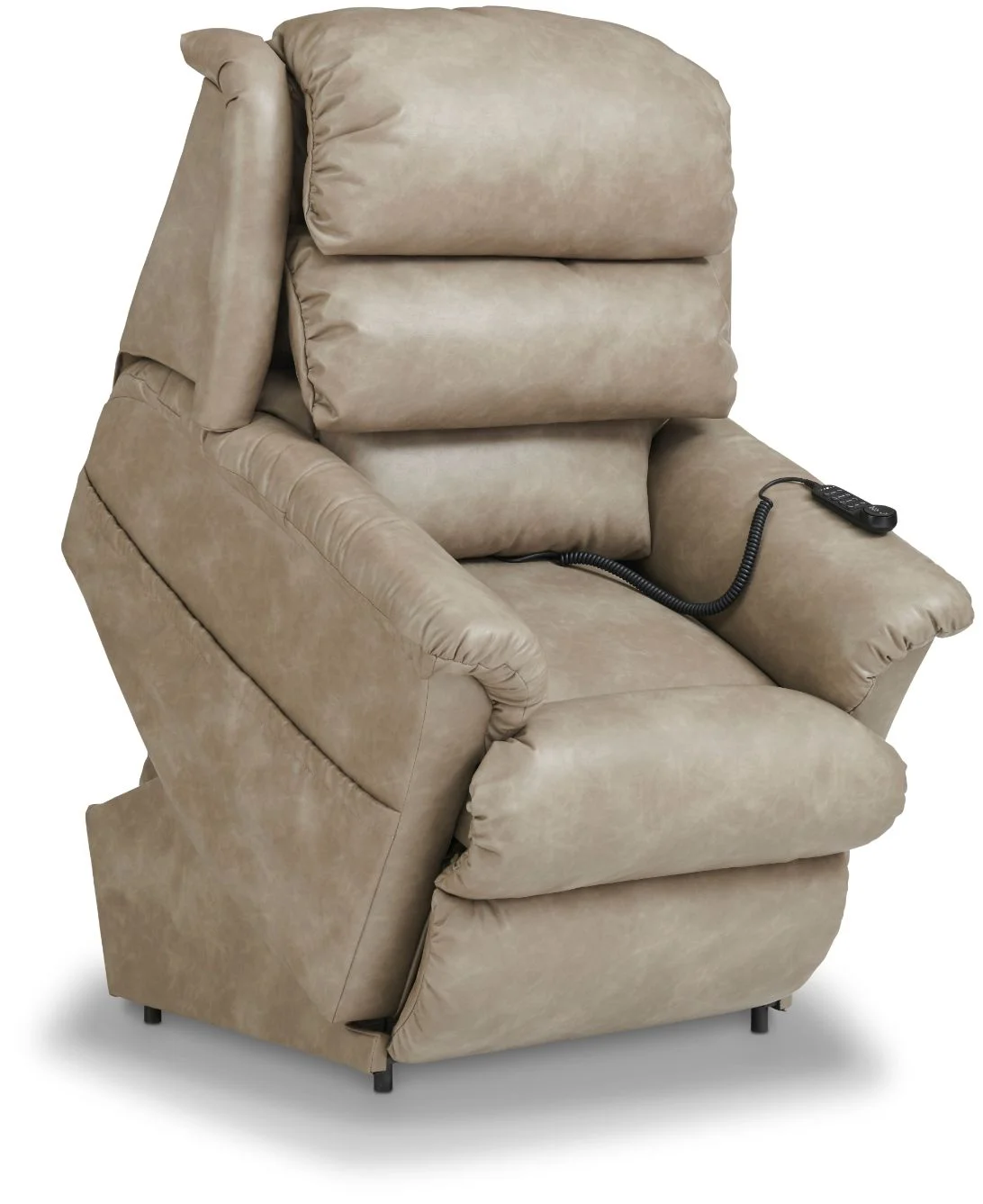 Palliser
Founded in 1944, Palliser is a reputable Canadian home furnishing brand that distributes furniture throughout Canada, Mexico, and the United States. With this, you can find Palliser products at a wide range of furniture retailers. In Ottawa, you can shop for Palliser at local retailers such as Dufresne, Sofa World, and Upper Room Home Furnishings.
In creating home furniture, Palliser focuses primarily on living room and family room furniture. By extension, Palliser also offers bedroom and dining room products. Palliser's furniture selection ranges in style, from traditional to modern.
When it comes to power furniture, Palliser manufactures a variety of power reclining chairs, sofas, and sectionals, offering optional headrest and lumbar upgrades.
Ashley
Ashley is another strong competitor in the power furniture market.
Operating since 1997, Ashley Homestore is an American-based furniture manufacturer and retailer with over 2,000 store locations worldwide. Ashley is known for manufacturing and selling stylish-looking furniture at a reasonable price.
In a variety of styles, Ashley carries furniture at their own retail stores for the living room, dining room, bedroom, and outdoor spaces. Moreover, Ashley carries mattresses, home accents, and decor products.
More specifically, Ashley is known for its wide selection of power furniture, including reclining chairs, sofas, and sectionals. These power products also include optional features such as lift recliners, power footrests, power-adjustable headrests, and power lumbar support.
Elran
Finally, Elran is another competitor as a reputable manufacturer of reclining power products.
Founded by Irving Lubin in 1867, the Elran brand was the first of its kind in Canada to specialize in the design and manufacturing of reclining furniture.
Operating out of one manufacturing plant in Canada, Elran distributes its furniture to hundreds of retailers throughout Canada and the United States. When shopping locally in Ottawa or Kingston, you can find Elran at local retailers such as Sofa World, Dufresne, Upper Room Home Furnishings, and Countrytime Furniture.
Elran solely produces high-quality stationary and motion upholstery furniture in modern styles that reflect their continued focus on evolving and leading with a technological edge. This applies to Elrans power selection, including reclining chairs, loveseats, sofas, and sectionals. Further, Elran's power products are customizable.
Key Differences Between La-Z-Boy's Power Furniture vs. the Competition
While each manufacturer of power furniture has much to offer, there are key differences that set La-Z-Boy's power products apart from the competition mentioned above.
These differences stem from where the power products are made, how they are made, the unique features of our power furniture, the cost, and the warranty offered.
Where They are Made
At La-Z-Boy, our power components are sourced from overseas and assembled within the United States. When it comes to power furniture, La-Z-Boy mechanisms are still hand-built in Dayton, Tennessee.
In comparison, other comparable manufacturers need to source the power components and mechanisms from other suppliers.
As the manufacturer of our own mechanism, La-Z-Boy has absolute authority over the function, quality, and testing of our power products to ensure we are offering the best technology possible. Further, La-Z-Boy has the ability to continuously update and improve our power products in-house.
For more information, take a look at the article Where is La-Z-Boy Furniture Made?
How Power Furniture is Made
Another key factor that distinguishes one power manufacturer from another is the method of construction.
La-Z-Boy power furniture is crafted with the utmost quality, care, and attention to detail. What makes La-Z-Boy reclining furniture unique are the Seven La-Z-Boy Only's. These are seven construction features that set our reclining furniture apart from the competition, including power furniture.
Independent Reclining Back

Locking Three-Position Footrest

Double Locking Footrest

Adjustable Height Leg Rest

Hinged Seat & Back

Adjustable Reclining Tension
7. Four-Sided Unibody Frame
Frame Construction
The four-sided unibody frame feature is worth highlighting as it pertains to our power furniture.
La-Z-Boy recliners, including power recliners, are constructed based on a unique four-sided unibody frame. This frame is patented for La-Z-Boy recliners only and is unmatched in strength and durability.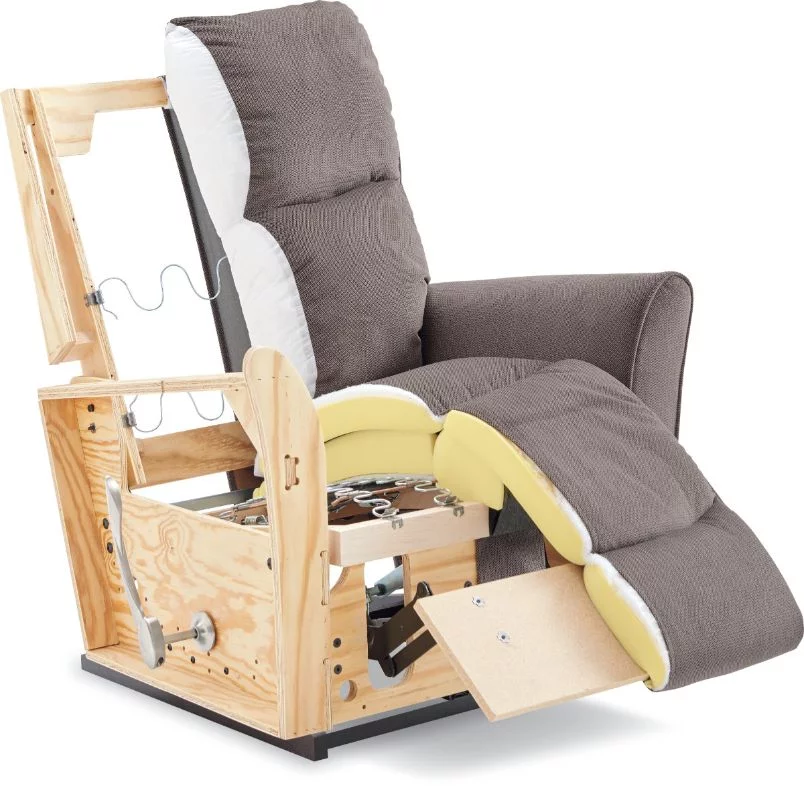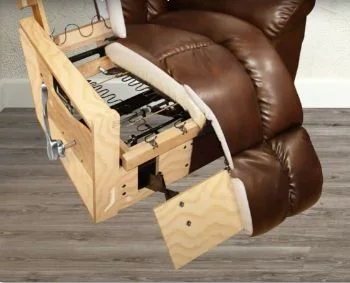 A four-sided unibody frame means that all four sides of the chair frame are connected. This ensures that any stress or pressure placed on the chair is evenly distributed throughout the whole frame. Unibody frames also feature solid side panels. Frames are constructed of kiln-dried hardwoods, high-quality furniture-grade laminates, and oriented sand boards (OSB).
With this, users will never experience a wobbly or weakened La-Z-Boy recliner. With the touch of a button, the user can trust that they will recline back and sit up with ease for many years in their sturdy La-Z-Boy recliner.
In comparison, other manufacturers use three-sided construction.
Power Mechanism Construction
Once construction is complete, La-Z-Boy power mechanisms are tested in a laboratory to ensure quality and functionality are up to our standards. Our power products are tested for 100,000 recline cycles using a 300-pound user while many other manufacturers typically test at 250 or less. Depending on the vendor it can vary.
We believe our power mechanism is able to withstand additional pressure given that we manufacture a solid steel mechanism and use four-sided construction, while some other manufacturers use tubular mechanisms.
The Palliser mechanism is similar to La-Z-Boy some of their power models can withstand up to 300 pounds, while other select models cannot. It offers uniformity and strength with engineered wood construction and joints that are both pinned and glued.
Elran partners with Legget and Platt in the co-development of their power recliner mechanism. With this, Elran's mechanism is similar to La-Z-Boy as they also invest in a thicker grade metal to ensure durability and stability. Further, Elran products are crafted with self-tapping screws to reduce the risk of loose connections as they actually bite into the metal.
Unique Power Furniture Features
Aside from construction, there are several other features that set power furniture apart in the industry.
Number of Motors
One key differentiator in power furniture is the number of motors that power the unit. La-Z-Boy power furniture uses either double, triple, or quad power depending on the size and structure of the piece of furniture.
La-Z-Boy offers power furniture with quad power. The additional quad power allows for La-Z-Boy power furniture the ability to independently raise the footrest and recline the back, as each function is powered by its own motor. The fourth motor is reserved for the lumbar support.
Alternatively, most power furniture made by other manufacturers has a single motor to power the footrest and back, leaving the second motor for the lumbar support.
Ashley is similar to La-Z-Boy in that select pieces of Ashley power furniture also use quad power.
Palliser and Elran vary as Palliser uses double or triple and Elran only uses one motor in their power furniture.
Battery Pack
It is also important to note that these motors are typically powered by a power source in your home. In case the power ever goes out, La-Z-Boy power furniture has two 9 volt battery packs attached to the transformer.
While power furniture made by other manufacturers may have a transformer box, La-Z-Boy products are one of the only ones that take 9-volt batteries. Some other manufacturers have no backup at all.
To avoid relying on a power source, many power products have a wireless option, powered by a rechargeable battery pack. La-Z-Boy sells an optional Lithium-Ion Battery Pack with power furniture for $300.
When fully charged, the La-Z-Boy battery pack provides about five days of cordless operation with ten reclining cycles per day. This equates to about 50 cycles. In comparison, the Palliser battery pack exceeds the life of the La-Z-Boy battery pack typically lasting about 300 cycles.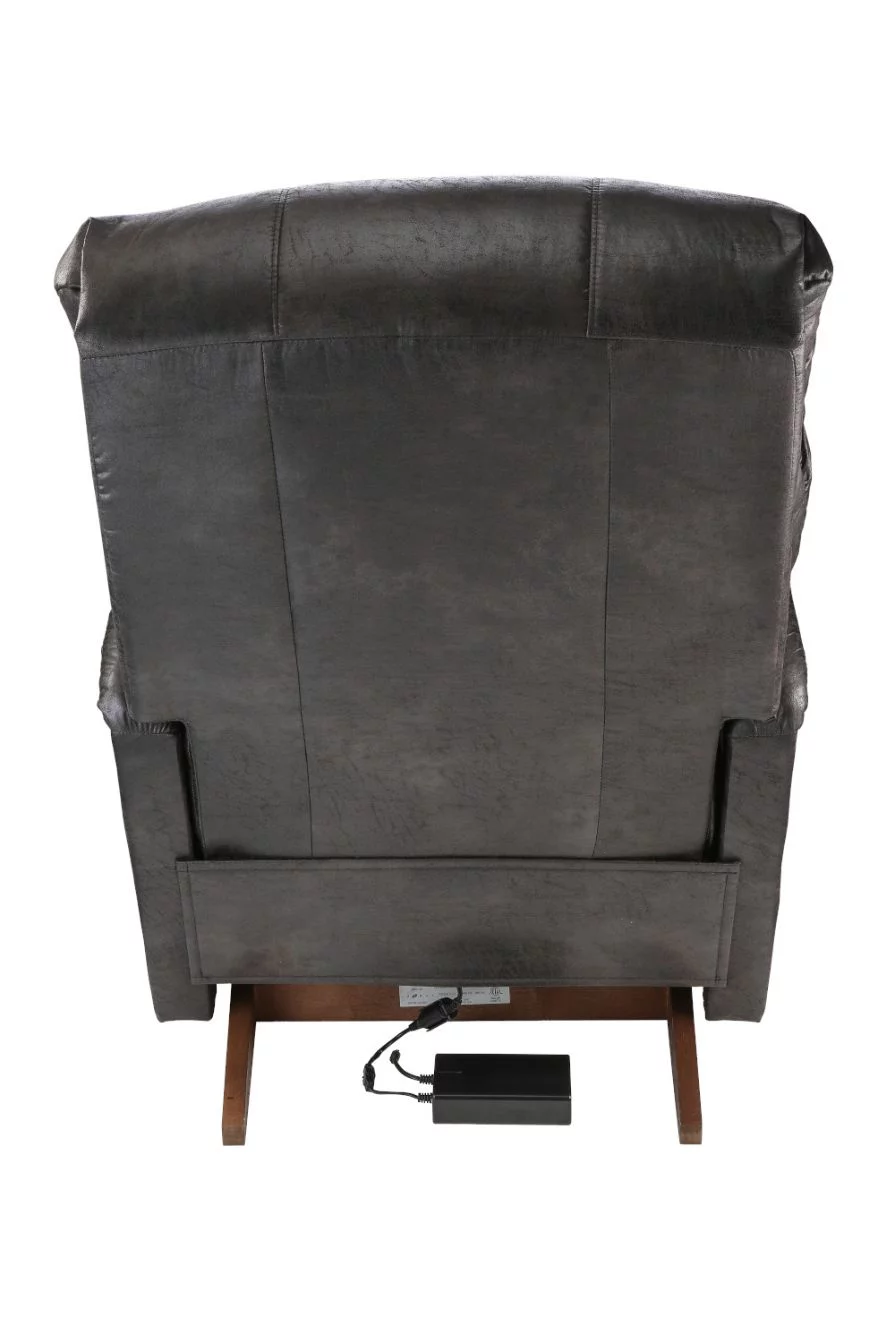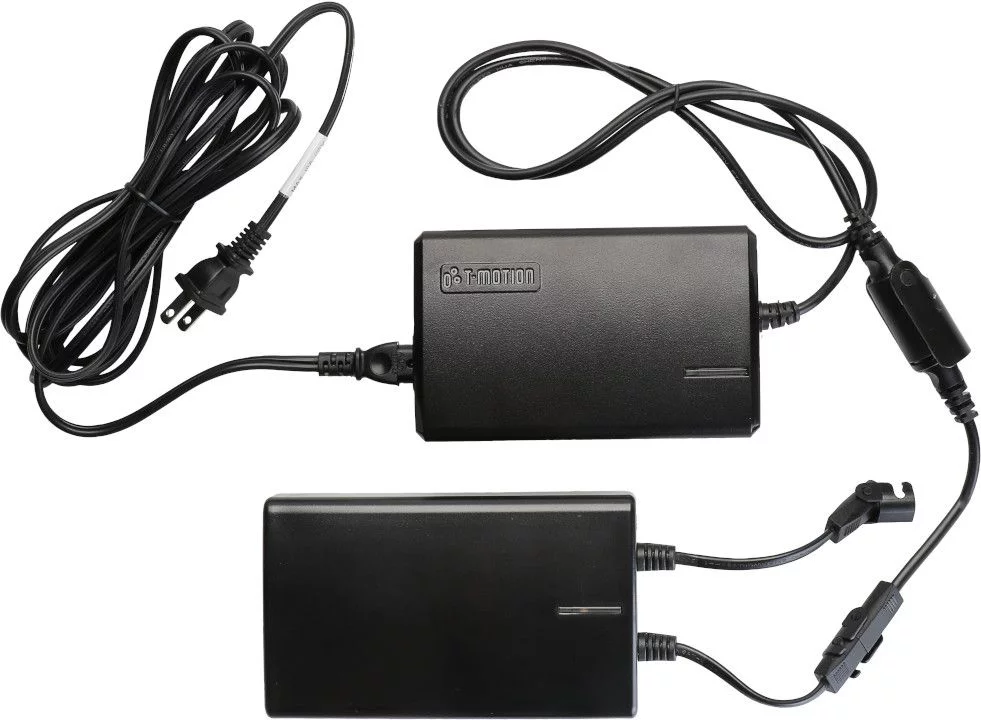 Control Panels
The control panels featured on a piece of power furniture is another notable point of comparison, as it determines the usability of the mechanism.
At La-Z-Boy, most power recliners come with a side-mounted 4-button control panel to recline and raise your feet independently for a wide range of relaxing positions. There's even a built-in USB port to power your phone or tablet.
Further, La-Z-Boy power recliners offer the option to upgrade to a hand wand.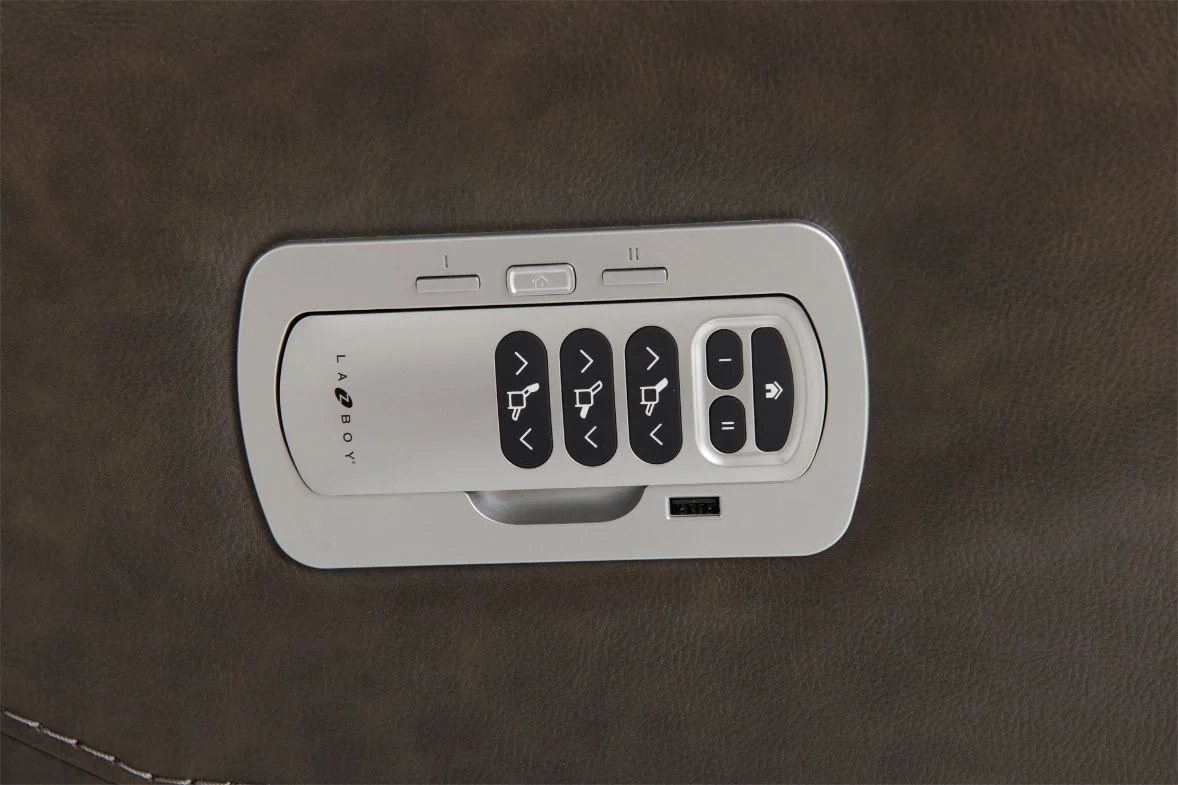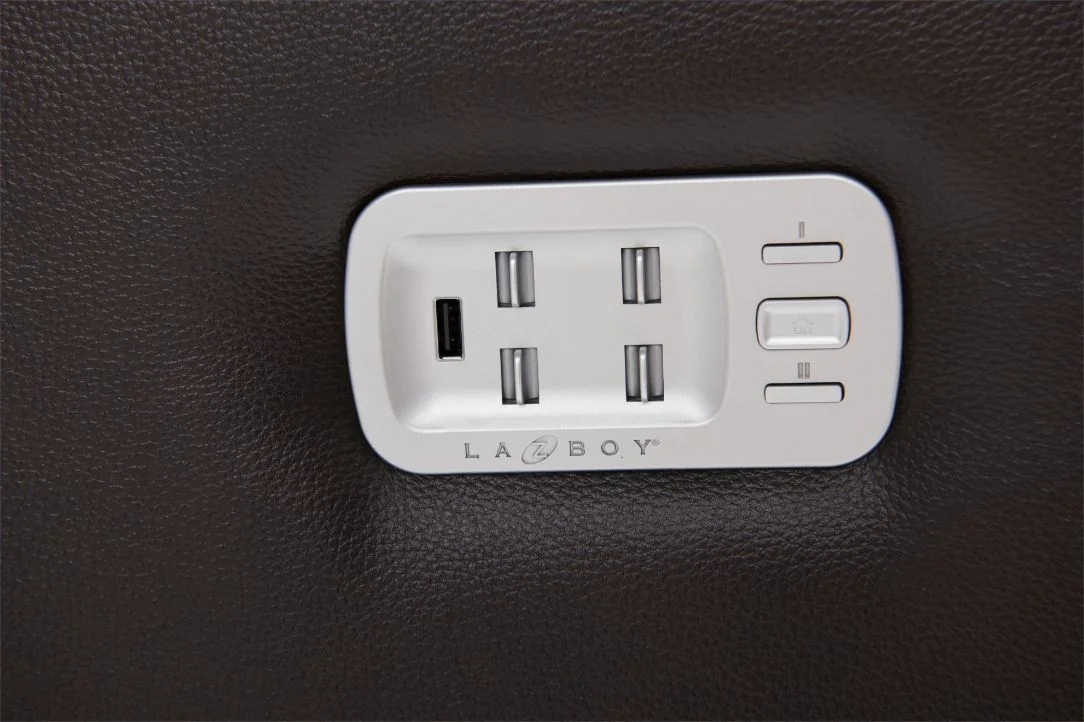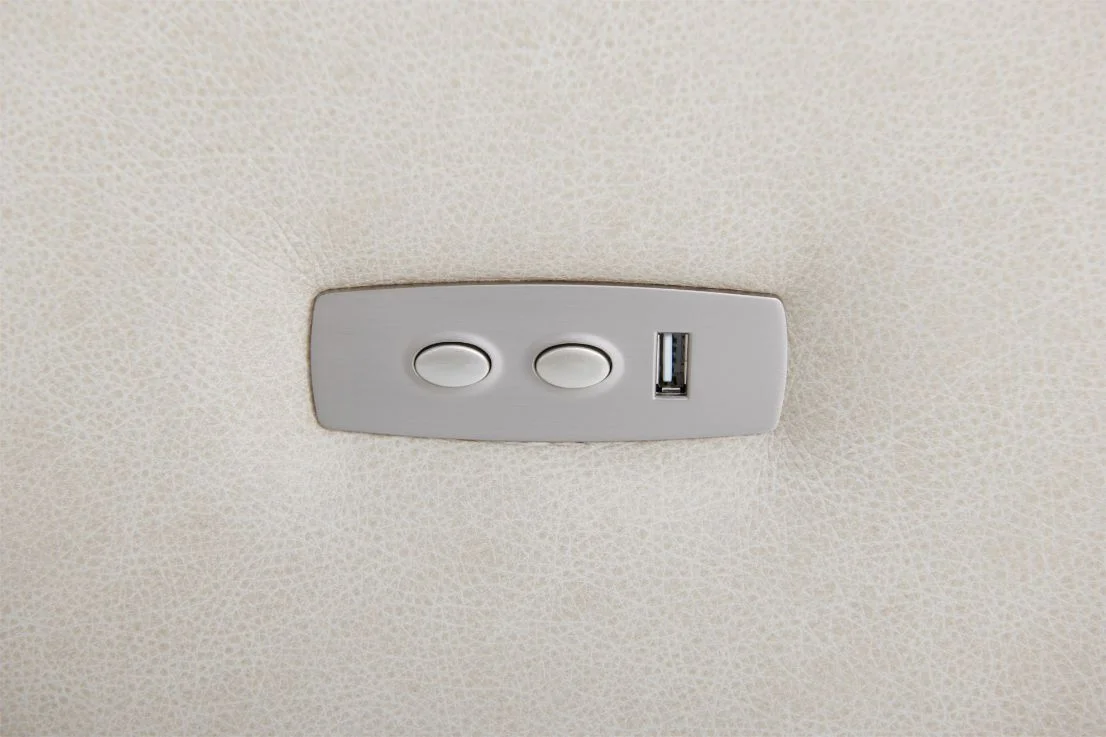 Palliser power furniture either features a hidden metal power switch or a two-button power toggle on the side. Select Palliser power models also feature integrated USB options.
Ashley power furniture has a 1 touch power control panel located on the side of the furniture, also featuring a USB outlet. Power lift recliners feature a one-touch hand wand control. Some Ashley power pieces also feature Bluetooth surround sound.
Similar to Ashley, Elran power furniture features a two-button power toggle on the side of the piece. A remote control is featured on Elran power lift chairs.
Other Internal Features
When it comes to internal features, power furniture has some important differentiators that don't meet the eye. La-Z-Boy power recliners differ from many others in that they have a metal attachment within the adjustable headrest. This actuator is attached to the motor and pulls forward up to 55 degrees. It is uncertain if Palliser, Ashley, or Elran use plastic actuators.
When fully reclined, La-Z-Boy power recliners reach a 0-degree incline, otherwise known as the zero gravity position. Believe it or not, the zero gravity position offers a long list of health benefits. In contrast, power recliners made by other manufacturers do not have the ability to recline back this far.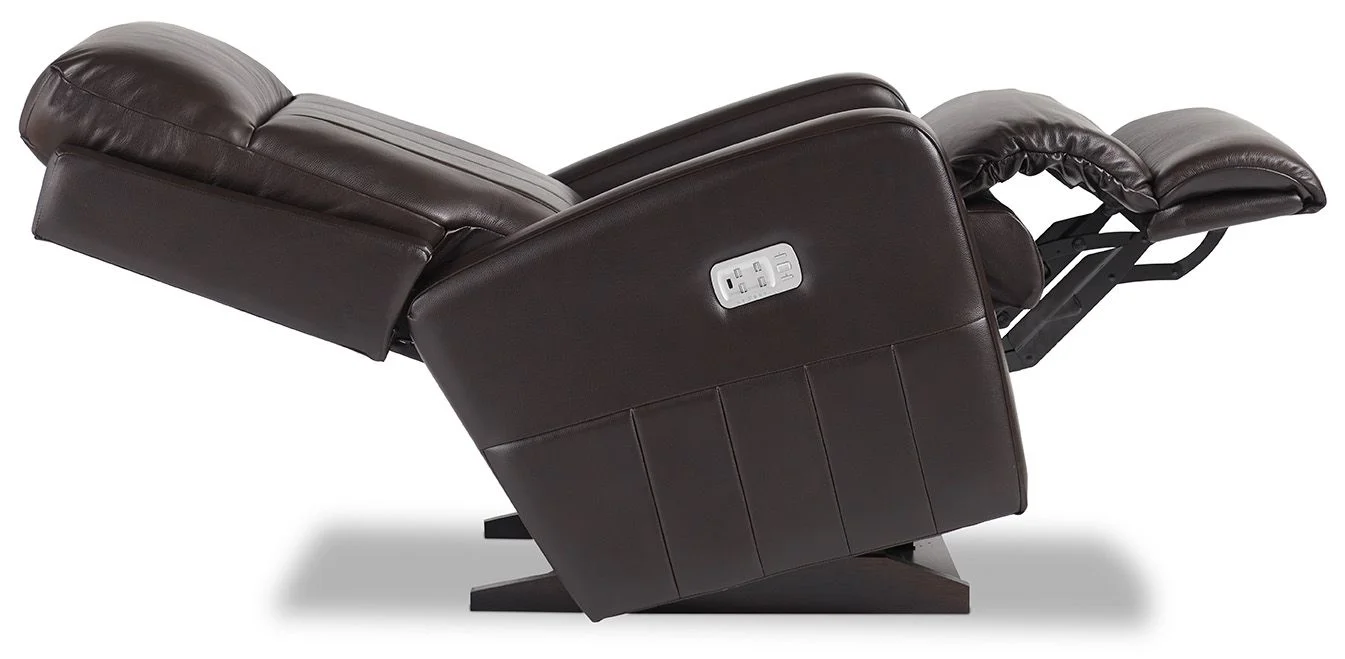 La-Z-Boy's Power Furniture Prioritizes Safety!!!
Further, La-Z-Boy is one of the only manufacturers that includes a safety spring feature in their power products that stops the mechanism from crushing anything underneath the footrest.
Not only will this safe-keep your belongings or beloved child or pets, but it will also avoid damage to your furniture, such as cracks in the frame or a blown transformer.
Cost of Power Furniture
The factors mentioned above tend to determine the next differentiating factor of power furniture on the market … cost!
Generally speaking, La-Z-Boy power furniture is slightly more expensive than our competitors. More specifically, an upgrade to power at La-Z-Boy is about $500 while other companies charge about $300 for a power upgrade.
*All La-Z-Boy prices listed in this article are subject to change. We aim to update all cost-related articles twice per year. This article was last updated on March 2022. Please visit lzb.com and select an Ottawa or Kingston La-Z-Boy store location to view the most up-to-date pricing.
The cost difference can be specifically attributed to La-Z-Boy's dual-motor function that adjusts the leg recline and back reclines independently compared to the single recline function in other products.
While this difference in cost is still comparable, the additional expense of La-Z-Boy power furniture is ultimately reflected in the quality, craftsmanship, and functionality of the product.
Warranty for Power Furniture
The final differentiator has to do with manufacturer warranty and protecting the lifespan of your power furniture.
While every manufacturer provides a warranty with the sale of their power products, some warranties are more comprehensive than others. Ultimately, the more generous the warranty plan, the longer your power furniture is promised to be preserved.
La-Z-Boy's manufacturer warranty covers the repair or replacement of the frame, springs, and mechanism of power recliners for a lifetime.
These specific parts are covered for life by La-Z-Boy because they are built based on technology and techniques that are made to last. If one of these parts breaks down or malfunctions, we consider this an error in manufacturing, and the responsibility falls upon La-Z-Boy to remedy this issue.
Other aspects of power recliners are covered for a more limited time. More specifically, the repair or replacement of the motor or electrical components in La-Z-Boy power furniture is covered for up to 3 years.
For a more detailed breakdown of La-Z-Boy's warranty, take a look at the article Are La-Z-Boy Recliners Guaranteed for Life?
In contrast, Palliser offers a 7-year warranty on their motion reclining mechanisms, a 3-year warranty on power recliner motors, and a 1-year warranty on electrical components.
Ashley, on the other hand, offers a 5-year limited warranty on their power recliner mechanism.
Elran is similar to La-Z-Boy in offering a lifetime warranty on their reclining mechanism, but only a 1-year warranty on the power motor and electrical components.
What's Next?
Purchasing power furniture is no small investment, and with so many options on the market, you want to ensure that you have confidence in your manufacturer of choice.
After reading this article, you should have a clear understanding of how La-Z-Boy's power furniture differs from other manufacturers in the industry, such as Palliser, Ashley, and Elran. You are now equipped with the information you need to make an informed decision.
If La-Z-Boy power furniture is of interest to you, we would love to help you find the perfect power furniture at La-Z-Boy Ottawa & Kingston!
To get started, check out our 5 Best Selling La-Z-Boy Power Recliners.
Our design consultants are experts at assessing your needs and preferences in order to find furniture that is the right fit for you. By taking advantage of our complimentary design services, our interior designers will also ensure that the style and size of your power furniture fit seamlessly into your home design.
Visit us at a local showroom or schedule a visit online to get started!
While it may not be as simple as the touch of a button, we look forward to helping you find your perfect power furniture with ease!
Related Links:
How Dependable are Power Recliners?
Power Recliners with Heat & Massage Upgrade at La-Z-Boy
Product Info Request
Please provide us with your name and email and we'll get back to you as soon as possible regarding this item.