Palliser vs. La-Z-Boy: A Comparison of Brands
September 7, 2020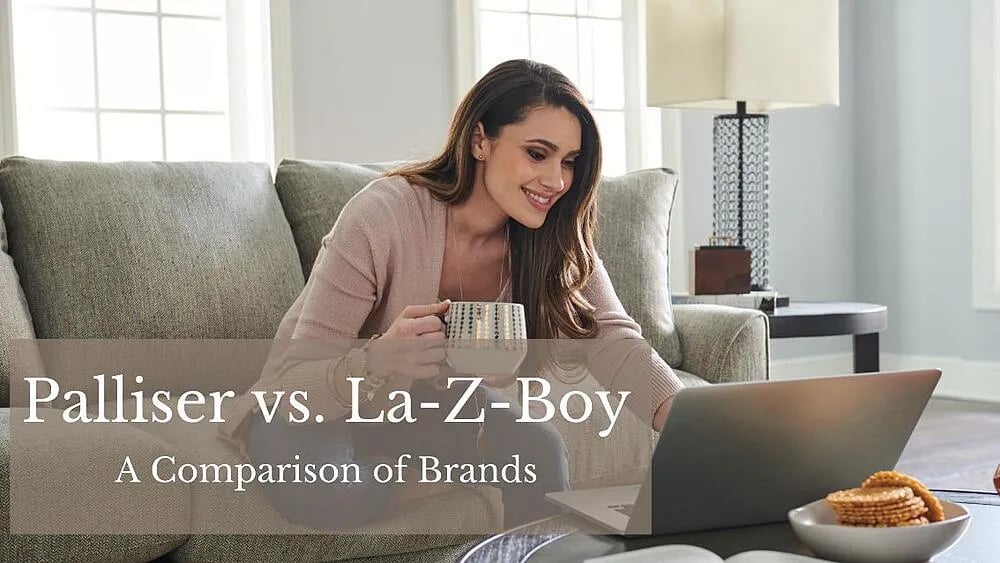 There are so many choices to make when investing in furniture for your home. You have to decide on your style, your comfort preferences, your budget, and most importantly, you have to decide on the brand of furniture you'd like to buy.
There is no shortage of furniture brands to choose from when shopping for furniture. In fact, given most people only buy furniture every 5-10 years, it is rare that as a consumer you will be familiar with all of the furniture brands available.
Making matters more difficult is that 90% of the quality aspects in furniture are not visible from the outside, so it is crucial you work with reputable brands that have a demonstrated reputation for the quality you are looking for. In the US alone, there are over 171 different furniture brands making furniture.
While we are proud of the products and services offered by our La-Z-Boy brand, we also realize that we are not for everyone. It is important to consider all of your options when making such a significant investment in the furnishing of your home.
Palliser and La-Z-Boy are two great examples of reputable furniture brands. This article will compare both brands based on …
While both brands have a lot to offer, this information will guide you in deciding which furniture brand best suits your needs and preferences.
Let's get to know both brands!
Founded in 1944, Palliser is a private company with a reputable home furnishing brand that distributes furniture throughout Canada, Mexico, and the United States. In creating home furniture, this company focuses primarily on living room and family room furniture. By extension, Palliser also offers bedroom and dining room products.
Further, with approximately 2000 employees, the company is now a mid-to-large scale furniture manufacturer, it operates with concern for the environment. The company is dedicated to "embodying business practices that promote long-term preservation and enhancement of natural resources."
Similarly, La-Z-Boy has been manufacturing and distributing quality and comfortable furniture for over 90 years. As a public company with over 10,000 employees, La-Z-Boy furniture is sold in thousands of residential retail outlets in the United States and Canada.
La-Z-Boy products are also distributed with licenses in other countries including the United Kingdom, Australia, Germany, Indonesia, Italy, Japan, Mexico, New Zealand, Turkey, and South Africa.
At La-Z-Boy, we are well-known for designing the original reclining wood-slate chair in 1927. The name itself has become synonymous with the recliner category in much the same way that Kleenex is sometimes used interchangeably with tissue. It is also why you'll hear our consultants refer to a 'genuine La-Z-Boy' recliner, as not all recliners are created equally.
While the company has evolved into a modern brand offering a variety of furniture products, La-Z-Boy still operates based on its founding principles.
We pride ourselves on our product quality and craftsmanship that aims to meet and exceed industry standards. At La-Z-Boy, we strive to consistently deliver products that live up to the La-Z-Boy name.
Moreover, at La-Z-Boy, we place emphasis on integrity, ethics, and environmental vigilance in our operations.
What products does each brand offer?
As previously mentioned, both Palliser and La-Z-Boy are well-known for manufacturing and distributing high-quality and comfortable home furnishing products.
Both brands offer products for multiple rooms of the home such as the living room, bedroom, and dining room. With this being said, both companies are specifically known for the manufacturing of upholstery products. This section will focus on the upholstery products offered by each brand.
There are some similarities and differences in the products each brand offers.
Palliser Products
Palliser manufactures and distributes a variety of furniture for home living rooms, bedrooms, and dining rooms. Further, the company manufactures thousands of leather and fabric options for upholstered furniture products.
Upholstered Products Manufactured by Palliser:
Sofas

Sectionals

Chairs

Recliners

Loveseats

Ottomans

Home Theater Seating

Sleepers
*Products offered in both stationary & power
La-Z-Boy Products
Similarly, La-Z-Boy also produces a wide variety of furniture for multiple rooms of the home, including the living room, bedroom, kitchen, and dining room. All upholstered products at La-Z-Boy are customizable in fabric, leather, and accessories.
Further, at La-Z-Boy, we develop and distribute a wide range of home accessories and accent pieces to encourage stylish living.
Upholstered Products Manufactured by La-Z-Boy:
Recliners

Chairs

Sofas

Sectionals

Loveseats

Sleepers

Home Theater Seating

Ottomans
*Products offered in both stationary & power
As the inventor of the iconic recliner, we place an emphasis on our living room products at La-Z-Boy. We offer, not only high-quality recliners, but also a wide variety of chairs, sofas, sectionals, and loveseats. These living room pieces are offered in both stationary and power to meet all of your comfort and style needs.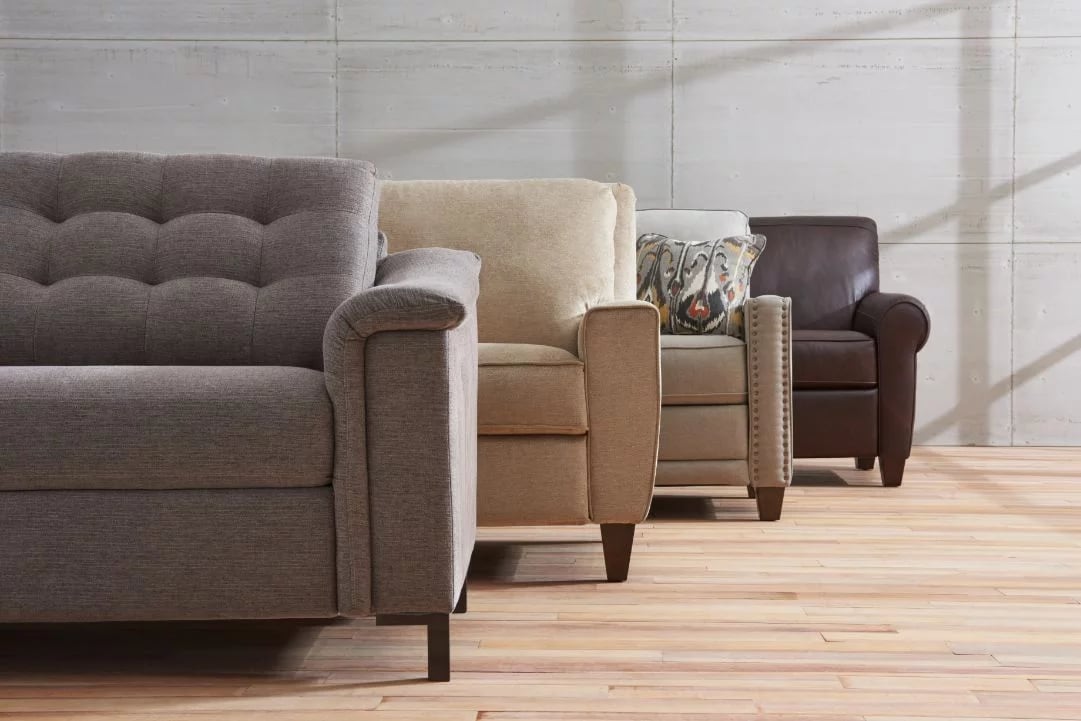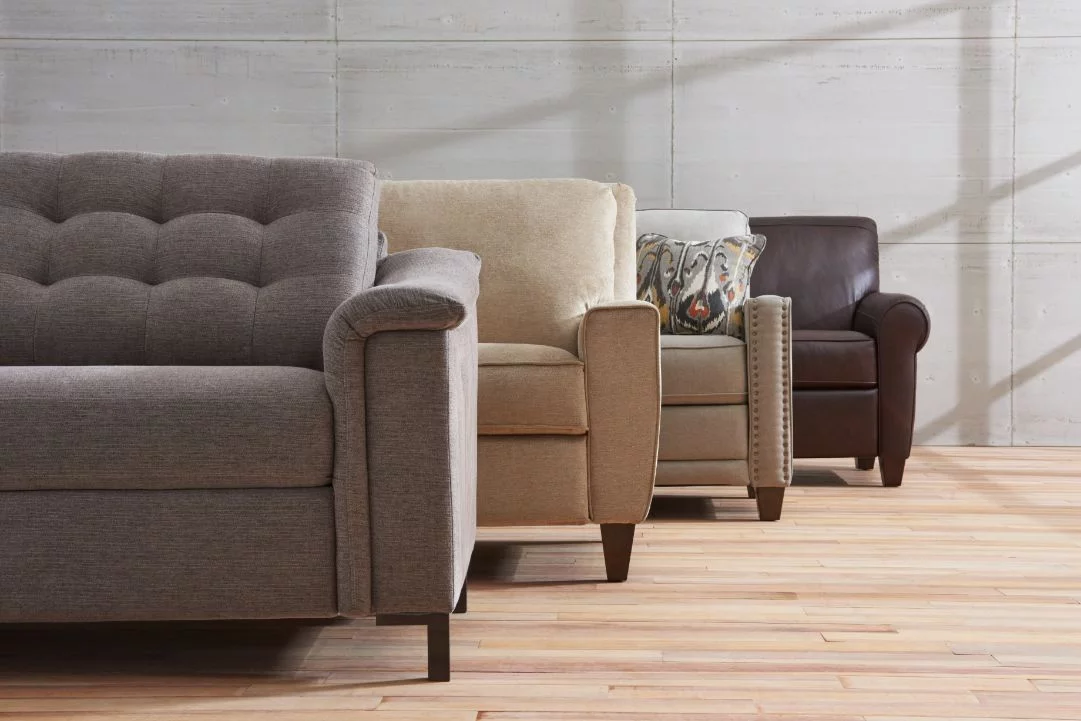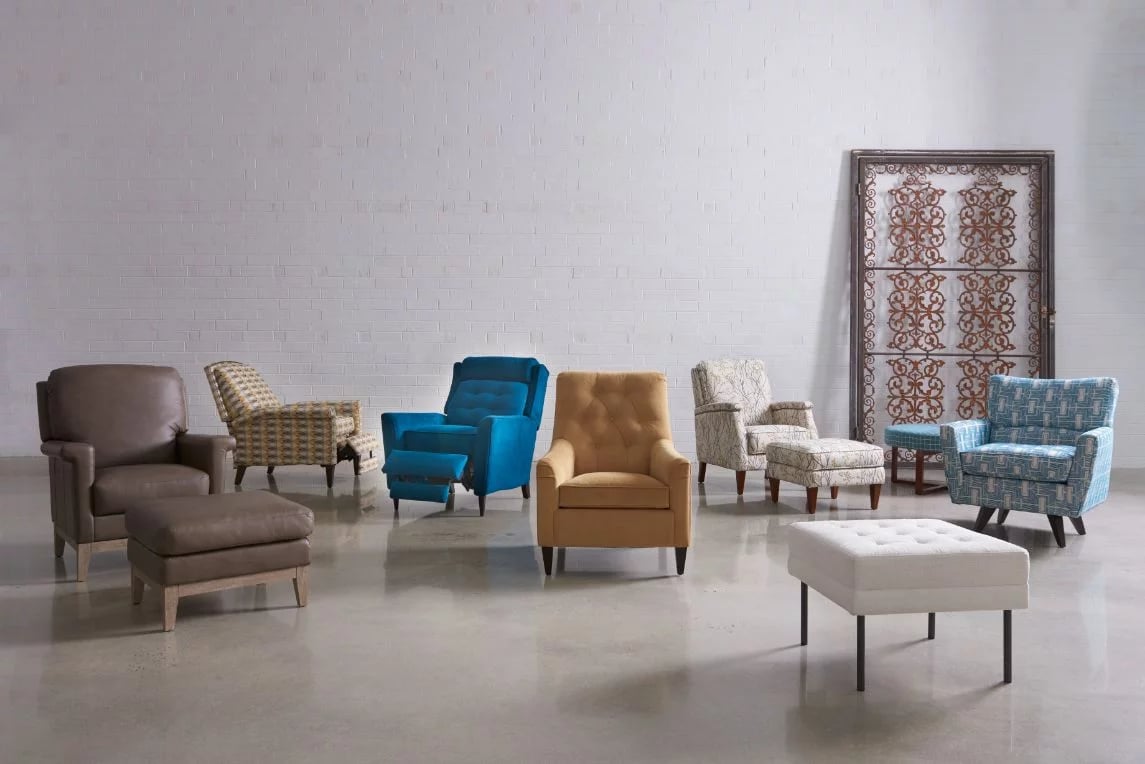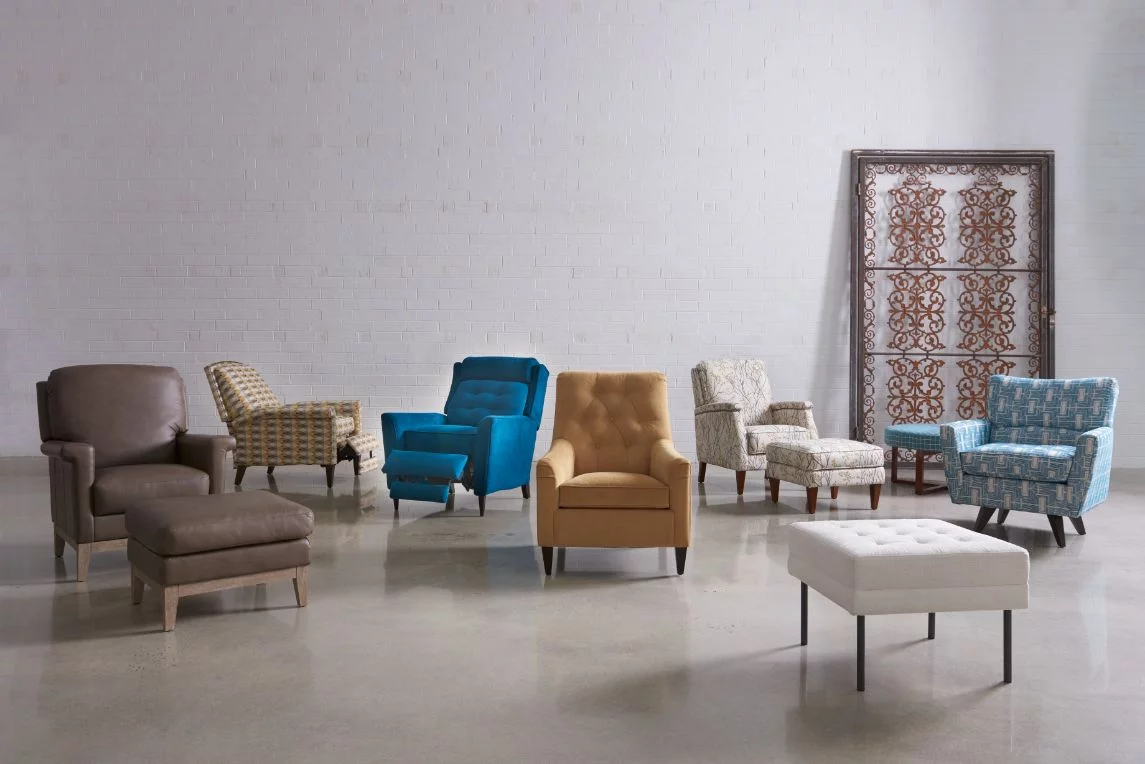 The making of Palliser and La-Z-Boy products
Both companies are pride their furniture manufacturing operations on the principle of delivering high-quality and consistent products. In doing so, both companies have a specific approach to making their furniture.
Given that both companies place an emphasis on the production and delivery of living room upholstery furniture, this section will compare how each brand differs in the making of their upholstered products such as recliners and sofas.
Palliser
Here the manufacturers have specific methods of developing the frame, springs/webbing, and foam in their products.
The brand uses an engineered frame, which is a combination of solid woods and oriented strand board, that is proven to be strong and resist warping. The structural joints of the frame interlock ensuring that joints are tight and can resist weight and movement. These frames are engineered for lifetime durability and cycle tested.
The company also uses both spring and webbing suspension systems in the making of its products which has been extensively tested and proven to perform at a high level.
Finally, Palliser used "high-density" foam in its manufacturing to provide more support and prevent the feeling of "bottoming out" when you sit. This high-density foam is meant to hold its shape and lasts over time.
To ensure the intended quality of their products, every piece of furniture goes through a final quality check. The furniture you order is then delivered with a "Palliser Birth Certificate" that provides a photo and signature of the craftsperson who performed its final review.
La-Z-Boy
At La-Z-Boy, we build our recliners with seven unique features that set us apart from other furniture manufacturers. This includes not only the recliner chair but also our motion recliner sofas and sectionals.
The Seven La-Z-Boy "Only's"
Independent Reclining Back
This build-in feature allows you to recline and rock back while in a seated position.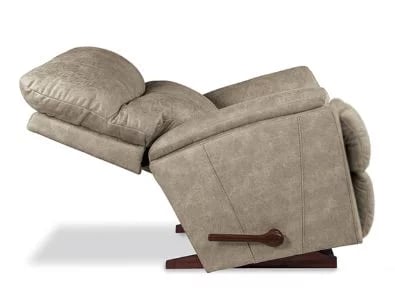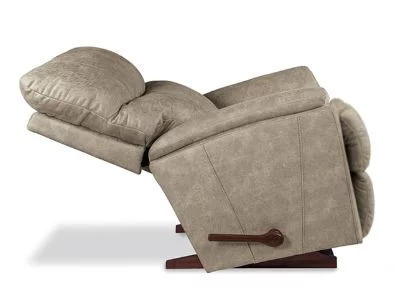 2. Locking Three-Position Footrest
La-Z-Boy's footrest is made to lock into three unique positions, allowing you to find customized comfort in your chair.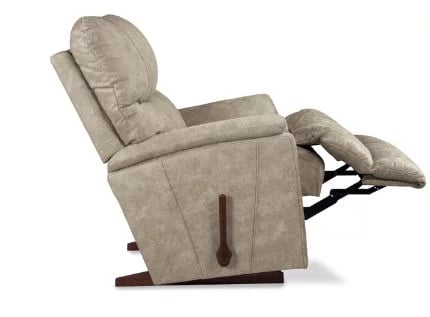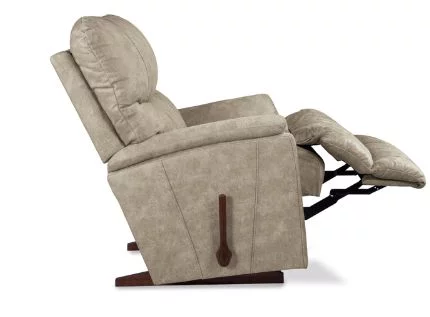 3. Double-Locking Footrest
La-Z-Boy's recliners are built with a double-locking footrest mechanism that eliminates startling footrest dropping.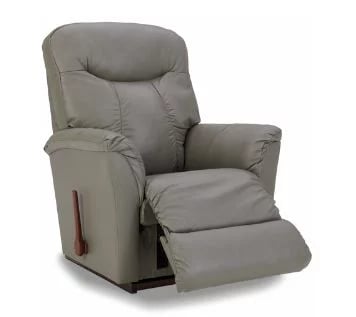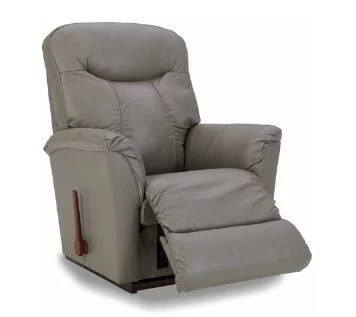 4. Adjustable Height Headrest
Our La-Z-Boy recliners are built with a patented 16-position tilt ratchet mechanism that allows you to fully recline back into the position that you find most comfortable. Each click of the mechanism allows you to recline back further, ultimately leading to a fully reclined position with your head and feet at the same height.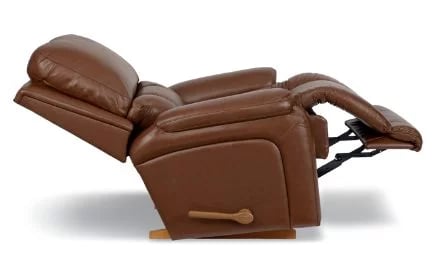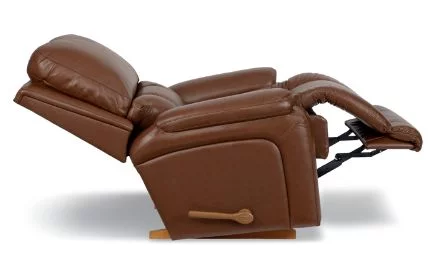 5. Hinged Seat & Back
La-Z-Boy recliners are built with a back and seat that are hinged together so that there is no separation when the chair is fully reclined. This eliminates gaps in the chair and creates excellent lower lumbar support and full-body support.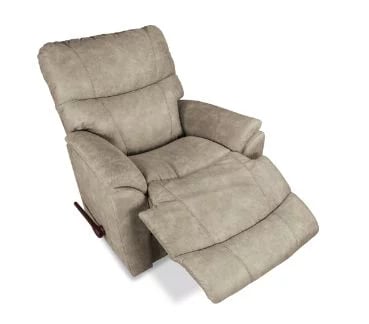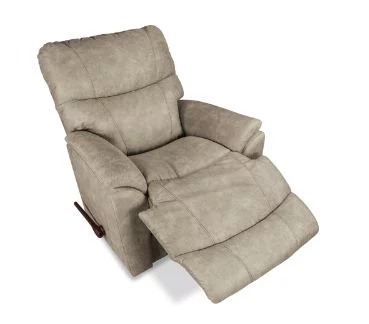 6. Four-Sided Unibody Frame
Our recliner chairs are constructed based on our patented four-sided unibody frame. This means that all four sides of the chair frame are connected so any stress placed on the chair is distributed evenly throughout the body. This frame accomplishes unmatched strength and durability.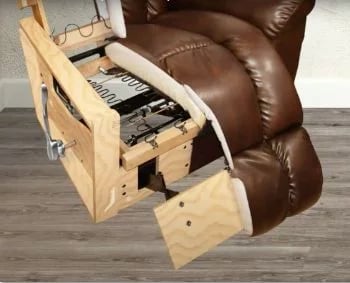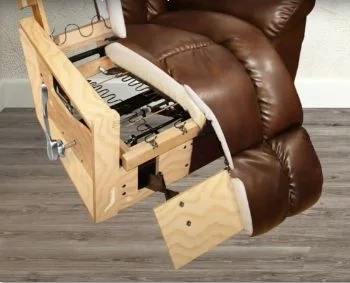 7. Adjustable Reclining Tension
La-Z-Boy recliners are built with the ability to adjust the amount of tension on the back of the chair by using a pair of wingnuts located under the seat. By adjusting the wingnuts, you can find customized comfort based on weight and strength.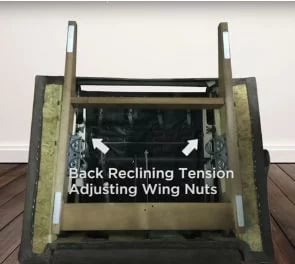 When shopping at a local La-Z-Boy retailer, our La-Z-Boy consultants will flip the recliner chair to show you how our product is built. You can see these unique La-Z-Boy features with your own eyes.
In addition to our recliners, all La-Z-Boy furniture products go through a rigorous quality check before being shipped to your doorstep.
This includes a preparation process prior to product delivery. The product is unboxed in order to make sure there are no manufacturing defects. If necessary, the product will be touched up, and finally sent on its way. Our inspectors are trained by La-Z-Boy to ensure that the product is made to the highest standard.
Finally, not only is our furniture at La-Z-Boy made with quality craftsmanship but it is also made with care. Meet the Makers here at La-Z-Boy …
But where do Palliser and La-Z-Boy products come from?
Both companies are large-scale furniture brands that manufacture their products primarily in North America, but also in other areas of the world.
Palliser's manufacturing headquarters is located in Winnipeg, Canada. With this, Palliser's product styles are primarily designed in Canada and the United States.
The brand's upholstery furniture is designed and manufactured throughout Canada and Mexico. Some of which is manufactured in Winnipeg, within close proximity to their headquarters.
Alternatively, many of the brand's case good products are manufactured overseas in Vietnam, Indonesia, and China.
Similarly, while La-Z-Boy Ottawa & Kingston are owned and operated by the local Maxwell family, the La-Z-Boy brand is a global manufacturer with operations in North America, Asia, and Europe. La-Z-Boy's products are primarily made in North America for North American markets.
The global headquarters of La-Z-Boy is in Monroe, Michigan but the majority of our recliners, chairs, sofas, and sectionals that are sold in Ottawa and Kingston are manufactured in Dayton, Tennessee.
For more information, check out the article Where La-Z-Boy Furniture is Made.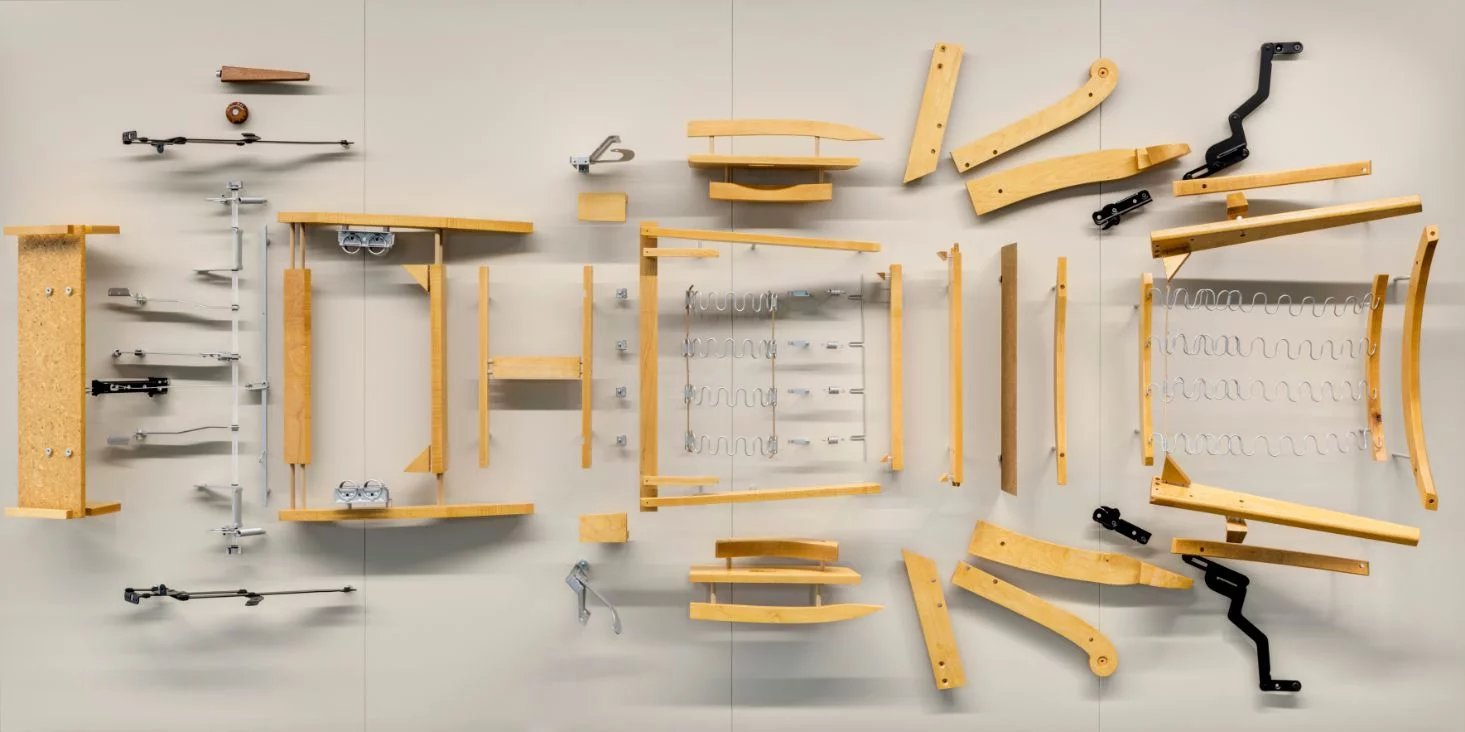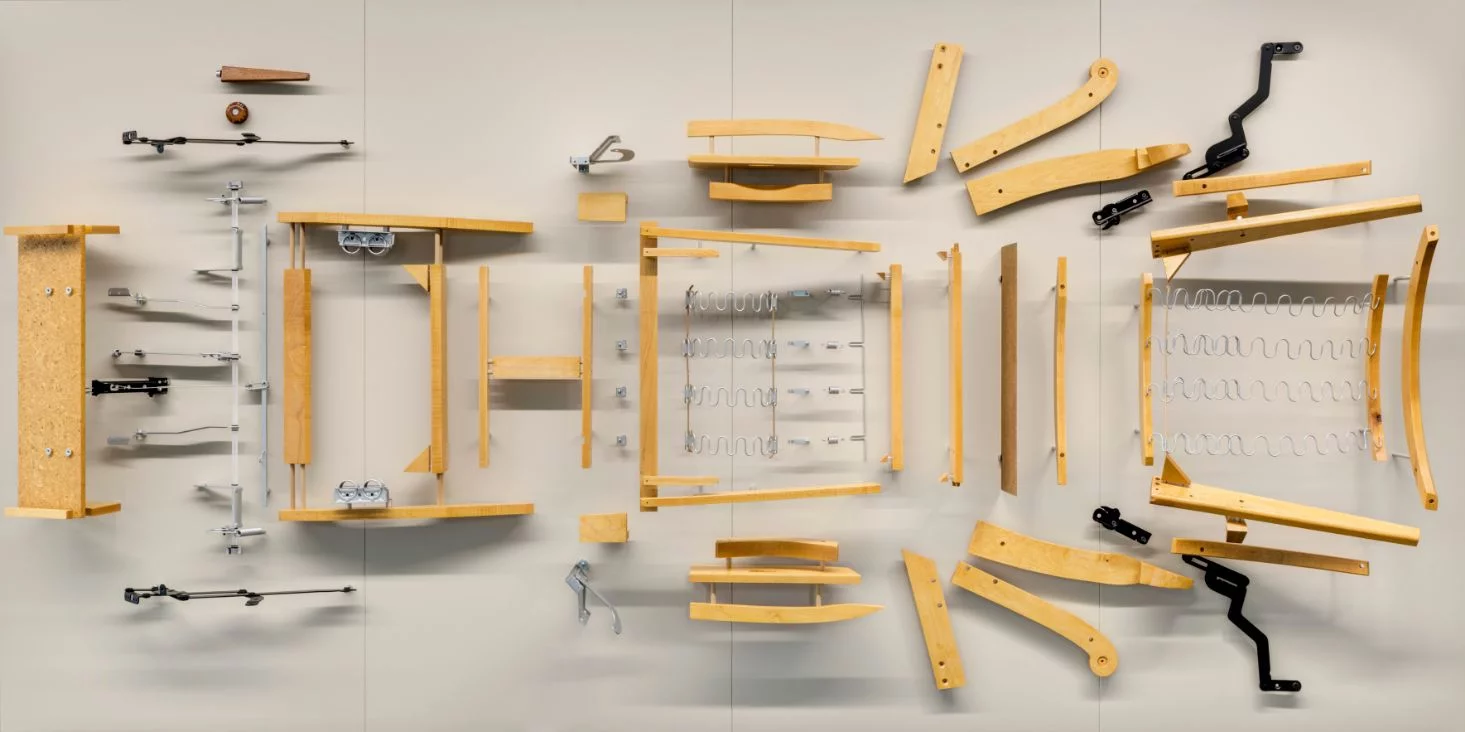 What price are we looking at?
When it comes to price range, Palliser and La-Z-Boy are quite comparable. Both brands fall within the mid-high price range category.
The cost that Palliser products are sold to consumers is determined by the individual authorized company dealers. Therefore, the exact cost of Palliser products tends to vary from retailer to retailer and based on distances from the manufacturer to account for freight differences.
In contrast, La-Z-Boy products are primarily sold at La-Z-Boy retailers, but similar to Palliser, La-Z-Boy products are also sold at alternative licensed and approved dealers. The retail price is set by the independent retailer and not La-Z-Boy Inc.
Warranty
Given that high-quality furniture is a costly investment, both Palliser and La-Z-Boy offer comprehensive warranty protection plans with the purchase of their furniture.
Palliser
The products are sold with a Palliser Furniture Ltd. 5 year pro-rated warranty plan. This warranty is advertised as non-transferable. The warranty plan covers damage caused by manufacturing error and workmanship, not accidental damage.
Although the warranty covers furniture for 5 years, this coverage depreciates in coverage per year.
Year One: covers 100% of parts, fabric, and labour costs
Year Two: covers 80% of parts cost
Year Three: covers 60% of parts cost
Year Four: covers 40% of parts cost
Year Five: covers 20% of parts costs
La-Z-Boy
La-Z-Boy products are sold with a manufacturing Limited Lifetime Warranty that covers years of damage caused by manufacturing error or workmanship. This warranty is applicable across all upholstery categories consistently. We, at La-Z-Boy, pride ourselves on having one of the best warranty plans in the furniture industry.
For an extra cost, La-Z-Boy also offers a more comprehensive service protection plan that covers up to 5 years of accidental damage. The cost of this protection plan extension is relative to the price of the product.
For more information on La-Z-Boy's warranty and protection plan take a look at the article Is La-Z-Boy Warranty Worth it. You may also find some useful tips on how to maintain the look of your furniture in the article 2020 Furniture Care Tips.
Retailers in Ottawa & Kingston
While Palliser and La-Z-Boy products are offered all over the world, this article is likely to reach those in the local Ottawa and Kingston area.
These are some local Ottawa and Kingston locations where you can shop for Palliser and La-Z-Boy products.
Palliser Retailers
Sofa World
1163 St.Laurent Boulevard, Ottawa ON
1841 Merivale Rd., Ottawa ON
Valley Squire Furniture
4599 Bank Street, Ottawa ON
Dufresne Furniture
1901 Cyrville Road, Ottawa ON
290 West Hunt Club Road, Ottawa ON
Upper Room Home Furnishings
545 West Hunt Club Road, Ottawa ON
1344 Youvile Drive, Ottawa ON
255 Kanata Ave., Ottawa ON
La-Z-Boy Retailers
Ottawa
Nepean: 290 West Hunt Club Road, Ottawa ON
Kanata: 8231-A Campeau Drive, Ottawa ON
Gloucester: 1750 Cyrville Road, Ottawa ON
Kingston
770 Gardiners Road Unit #3, Kingston ON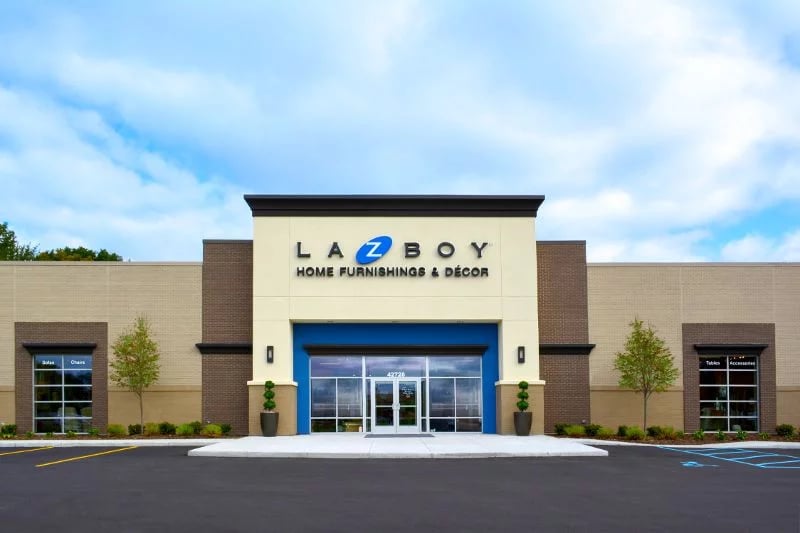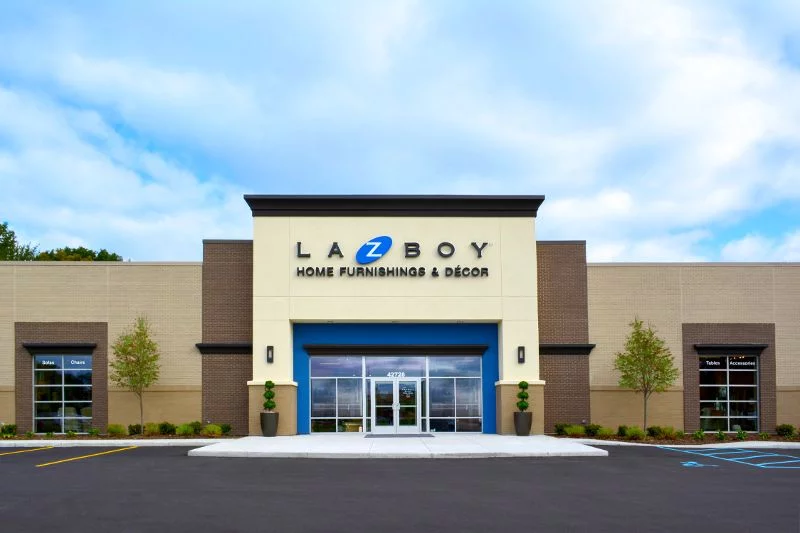 What's Next?
Palliser and La-Z-Boy are both great choices. With a detailed comparison of each company, the choice is now yours!
La-Z-Boy produces high-quality furniture that is consistent in comfort and longevity. Not only are we proud of the products we offer, but we also offer an array of services, such as custom furniture and interior design, that ensure the furniture you choose fits seamlessly into the style of your home.
If you are interested in what our brand has to offer, let's get started on your furniture shopping experience. Visit us at one of our local Ottawa or Kingston locations or schedule an appointment to meet a personal consultant.
Product Info Request
Please provide us with your name and email and we'll get back to you as soon as possible regarding this item.