How Dependable are Power Recliners?
December 11, 2020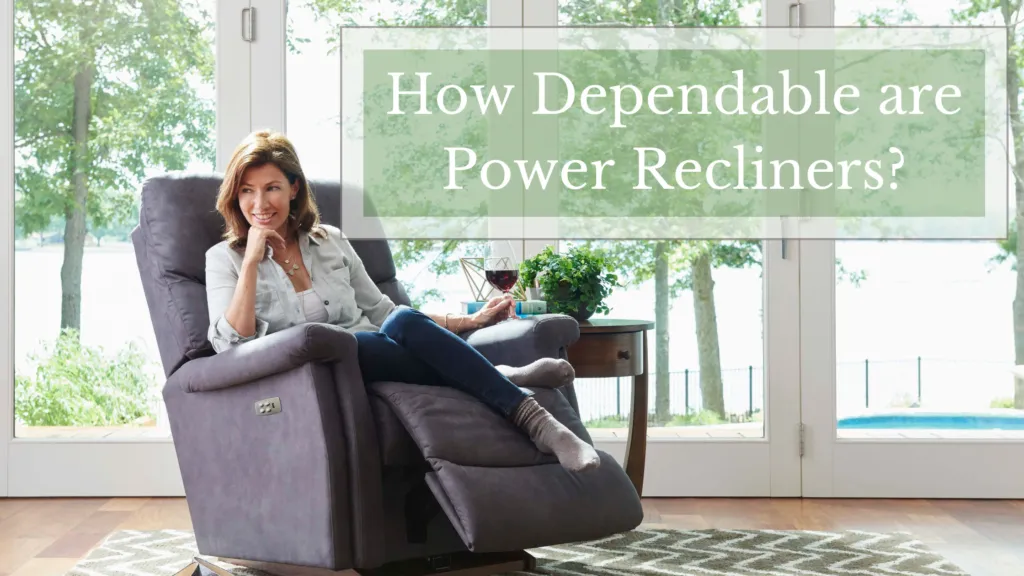 Power Recliners give you all the benefit of a traditional recliner with the added ability to adjust your seating positions to precisely the most comfortable position for you.
Electric motors installed in the recliner allow you to manipulate the footrest and backrest in all power recliners from closing all the way to almost horizontal fully reclined. There are also power options available for lumbar and headrest supports.
With all these power options you might ask yourself, how dependable are power recliners, and will they last as long as my traditional recliner?
This article will help explain what the differences are between Power Recliner and Manual Recliner mechanisms and how long you can expect them to last.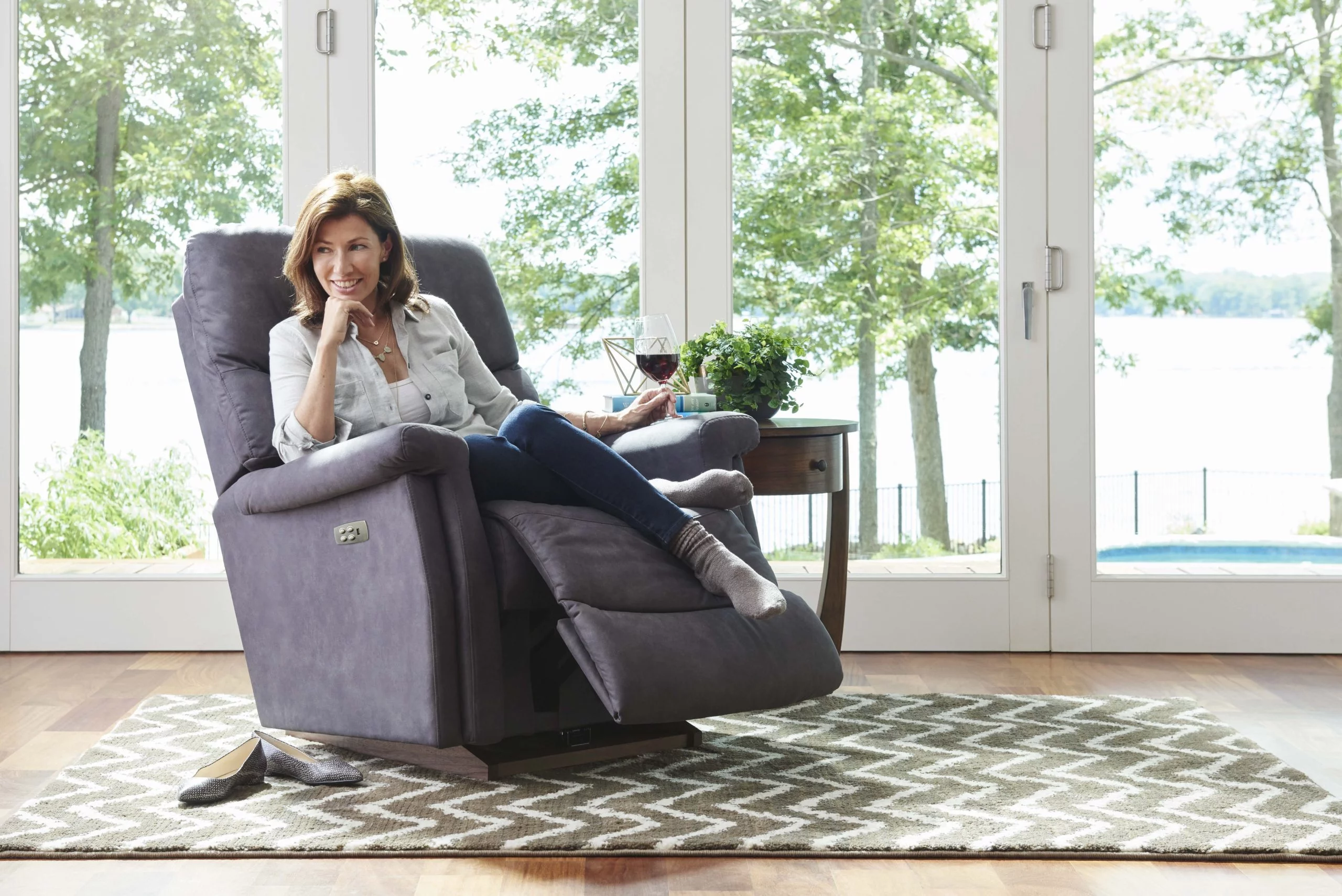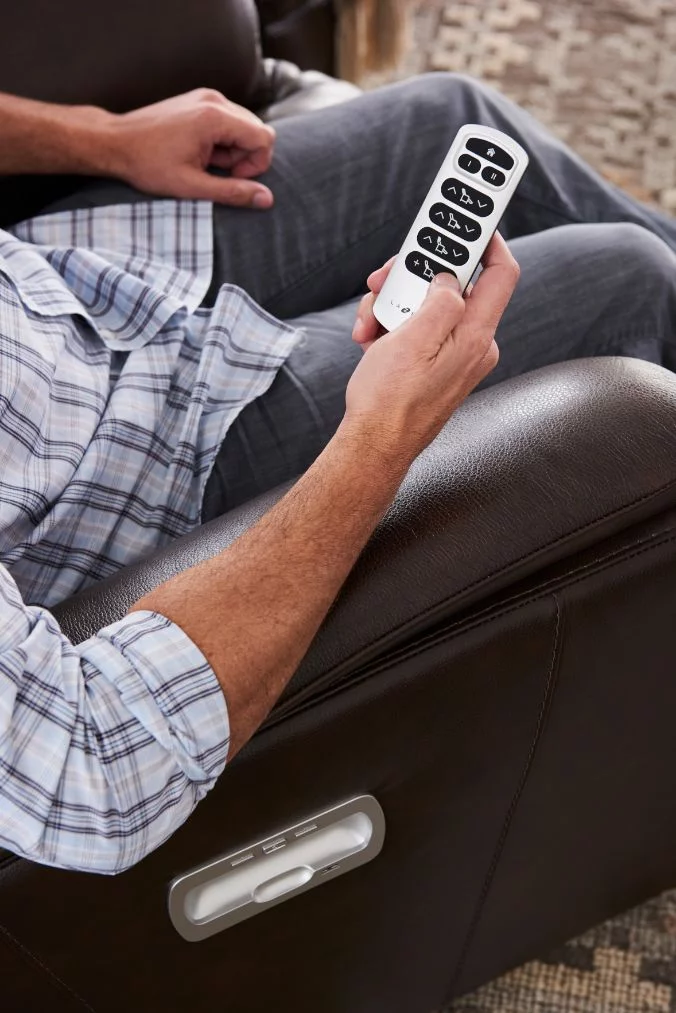 How Often do you use the Power Recliner?
When thinking about how long your power recliner may last you have to ask yourself how much it will be used.
If you're using the chair consistently throughout the day and putting more stress on the motors the recliner won't last as long as it would if you were only using it in the evening.
Power recliners also have limits on the weight capacity of what their motors can handle and exceeding these limits may cause the motor or other components to fail.
Who built your Power Recliner and do they back it?
There are many different types of Power recliners in the market that are made with a variety of different materials and parts.
Some Power Recliners and parts have been around for a long time and come from more reputable suppliers who are able to ensure their products will work and are willing to back them with a warranty.
Purchasing from a more well-known supplier will also allow you greater access to replacement parts if your Power recliner was to break or malfunction.
If the maker of your recliner is well known and they offer a warranty plan, chances are you'll be able to repair your investment in the future if the worst happens.
What else can affect Power Recliner's dependability?
Just like any piece of furniture you own, cleaning and gentle use of your power recliner will help ensure that it has a longer life span. Some other things to consider would be:
The Power Supply

: Using a power surge protector or extension cords can affect the power unit's ability to draw power or leave it exposed to a potential power surge. Connecting your piece of power furniture directly to a Power source is always best.
Battery Backup

: Some power recliners offer a battery pack option to make them cordless. These units will be susceptible to the effectiveness of the battery and most come with a backup so you don't get stuck in the "up" position
Dust and Debris

: Keeping the underside of the chair free of dust and other debris will ensure that the motor can move freely and does not become covered in dust & dirt. Build upon the motor may cause premature failure. To avoid this ensure that you're regularly cleaning around the base of the recliner.
Water Exposure

: Power recliners are more susceptible to water damage due to the electronic components on the chair. If there is damage to the motor or power units, purchasing from a reputable supplier will allow you to replace any damaged components.
Ready To Find Your Power Recliner?
How long you intend to keep your recliner and how you'll use it will help you determine what kind of investment you are willing to make. If you've decided you'd like to purchase a well-made power recliner that will last you a lifetime, we can help!
Power Recliners at La-Z-Boy
La-Z-Boy has over 90 years of experience in crafting and manufacturing furniture. As the creator of major motion upholstery, our power recliners are designed for lasting durability and exceptional comfort.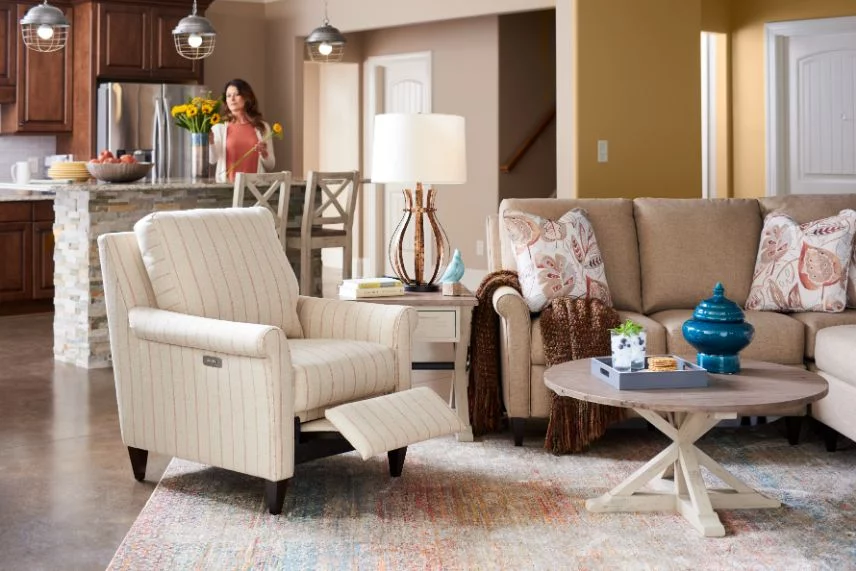 Just what I was looking for!
"I had a Lazy Boy rocking, manual recliner for several years with the ratcheting system. It was very comfortable, and I slept in it many nights after surgeries, etc. Last year, I decided to buy a new recliner. After trying out many recliners in a local store, and not finding a Lazy Boy I liked, I purchased a recliner of a different brand. Though comfortable in some ways, I never felt it was in the headrest area. There was always a little poof behind my head, my neck didn't feel supported, and if I moved a little, the back of the recliner would come forward. I also wanted to be able to sit up straight and rock, hopefully with my feet touching the floor. Last week I received a flyer from a store about 15 miles away, advertising their Lazy Boy recliners on sale. I read reviews on the models they had and decided the Trouper power recliner could be the one for me. I liked it, bought it, and love it! It fits me perfectly, and I love all the different options I have. Also like the fabric and design, it is very comfortable. The recliner even has a place I can plug in and charge my phone or tablet. And I understand if the electricity goes out, we can still operate the chair with battery backup. This is undoubtedly the best recliner I have ever owned!"
Joyce M.
La-Z-boy offers a full line of Power Recliners to fit any person or Style. Over the past 2 decades, La-Z-Boy is proud to have refined their power recliners to offer both style and comfort with an added layer of functionality.
Not sure if a La-Z-Boy Power or La-Z-Boy Manual is right for you?
Check out our Manual Vs Power Recliners article for more help or watch this short video!
What's Next?
You now know what to expect when it comes to how dependable Power recliners.
If you are interested in purchasing a new power recliner, why not start now?
Come visit us at a local Ottawa or Kingston La-Z-Boy showroom to browse our power recliners yourself. If you'd prefer, you can book ahead by scheduling a visit with us online.
We look forward to helping you find the perfect reclining chair to complete your living room.
Product Info Request
Please provide us with your name and email and we'll get back to you as soon as possible regarding this item.