Which Seat Cushion Firmness is Right for Your Furniture?
November 23, 2022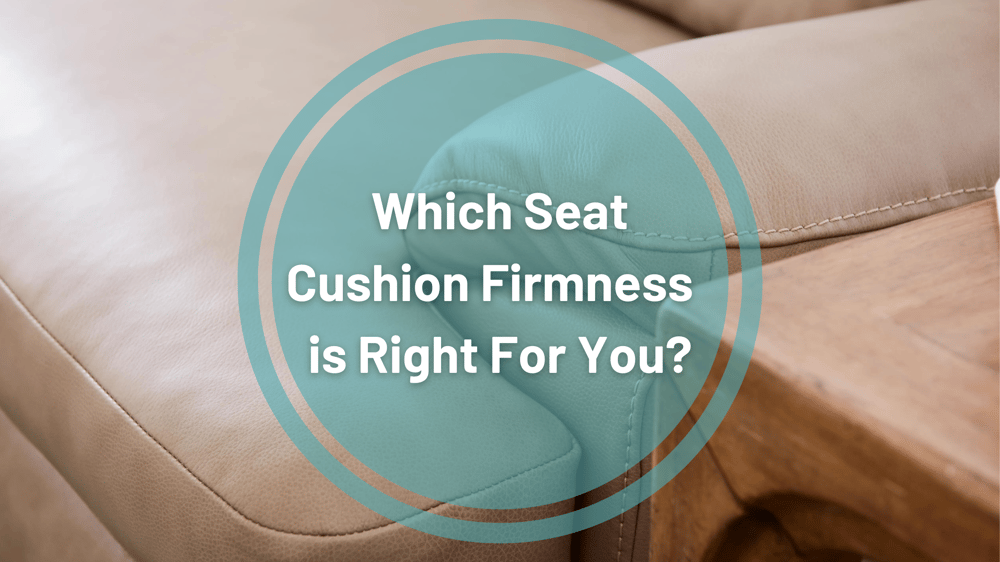 Est. Reading Time: 8 Mins
When choosing the right furniture for your home, the seat cushion firmness is an essential factor to consider. Seat cushions have a varying degree of firmness, which provide comfort and support when you sit down on your furniture.
But how do you choose which level of firmness is right for you? Are you looking for soft and plush cushions to sink into or a more firm and resilient cushion to support your body?
High-resilience foam seat cushions help take pressure off your lower back and tailbone, giving you a natural back curvature. Softer cushions may not have as high foam density, so your body will not be as supported as a firmer seat cushion.
Racha Pharaon, a design consultant at La-Z-Boy Kanata, says that La-Z-Boy has different seat cushions for both stationary and reclining furniture pieces. "Each one works differently than the other, so it's important to know which one is better for you," she says.
So, what are these different cushions offered at La-Z-Boy, and which one is right for you? This article will outline our seat cushion selection and factors to consider when determining your ideal cushion firmness.
In This Article…
La-Z-Boy's Cushion Selection
To begin, let's familiarize ourselves with the seat cushion selection that La-Z-Boy offers. Given that La-Z-Boy sells both stationary and reclining furniture, that means our seat cushions will also be different for each one.
Stationary seat cushions differ from reclining because they are not built to shift when in a reclining position. "If our stationary cushions were built inside a recliner, that cushion won't be comfortable when reclined for anybody," says Racha.
To learn more about our vast selection of seat cushions, check out our Review of La-Z-Boy's Seat Cushions article for a more in-depth analysis.
ComfortCore Seat Cushions
Recognized as our primary stationary seat cushion, the ComfortCore seat cushion has the right amount of firmness and softness, according to Racha. "It has a good balance of both soft and firm, which makes it right for anyone," she says.
The ComfortCore cushions, as with any cushion at La-Z-Boy, are built with Premiere Construction, which includes a 7-layered zone cushion technology that offers added support to the spine, hips, and behind the knees. ComfortCore cushions are also available in the Duo Collection.
For more information, please see our stationary furniture collection catalogue.
*Please note that furniture purchased before January 2021 had the option to upgrade to ComfortCore® GEL cushions. In addition to the standard ComfortCore® zone 1 and zone 2, it included a casing made of 1.5", 3.7 density airformTM responsive foam and a gel-infused 1" casing, 2.4 density memory foam to distribute pressure and give the body extra support.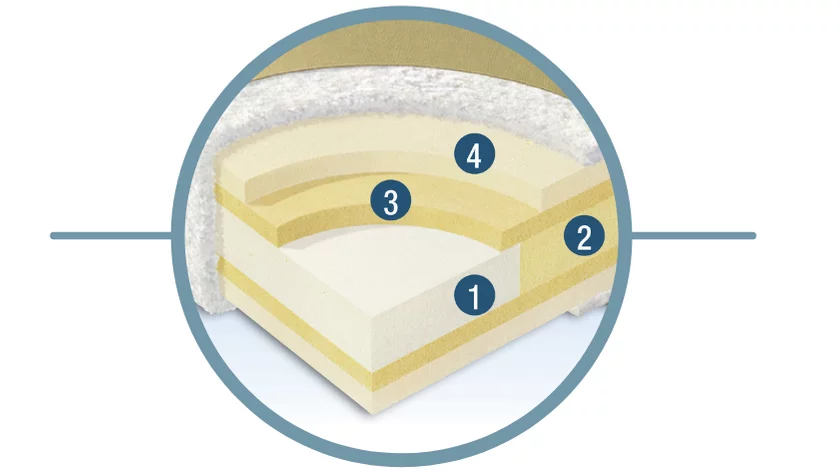 Reclining Cushions
As for reclining cushions, there are multiple different standard seat cushions available for different uses. Racha says that these cushions can be used to "relax for either long or short sit, and do not put pressure on your back if you have back pain."
She also says that our lift recliner seats are specifically designed for users who need more support for their lumbar area and knees. To learn more about our lift recliner selection, take a look at our Mobility Issues article.
For more information, view our Motion Furniture Collection catalogue.
*Please note that reclining furniture purchased before January 2021 had the option to upgrade to airform™ cushions. It included a two-inch layer of premium quality memory foam added on top of the standard foam base within the unit's seat, chaise, and leg rest.
The following reclining seat cushions are all standard:

Firmer Cushions (Upgrade)
Included for both the stationary and reclining seat cushions, customers can upgrade their furniture to a firmer cushion option. "If a cushion feels too soft, we can always make it firmer," says Racha.
If the cushion is too firm, however, you cannot ask for a softer upgrade. A better alternative would be to find a similar furniture product with a softer seat.
This firmer cushion upgrade includes a high-resiliency memory foam base that provides great comfort while reducing pressure points. The memory foam on this cushion evenly distributes support for deeper relaxation.
Finally, the enhanced durability of the cushion helps retain shape and quality better than many other regular seat cushions.
Originally, only the seat cushions could become firmer, but recently, Racha tells us that the back cushions of La-Z-Boy furniture can also be upgraded if requested.
Since this cushion is considered an upgrade, it will increase the overall cost of your desired furniture item.
La-Z-Boy's In-Store Sit Test
Now, you might be thinking, what is a sit test? Well, Racha explains that this is the process that La-Z-Boy design consultants use to determine what kind of seat cushion and furniture frame is right for you.
"What we look at when finding the right furniture frame is if the furniture frame compliments your body, and if you feel comfortable sitting in it," Racha says.
When someone enters the store, a design consultant will be around to assist you in any way, shape or form. When you help describe the type of furniture and seat you're looking for, the design consultant will then refer you to a furniture option that fits your description.
"If you're asking for something soft, we will bring you to a furniture seat that's soft," says Racha, "and we will do the same for firm seats too."
The softest seats at La-Z-Boy, according to Racha, are the reclining bucket seats since those seats are designed to let you sink into the cushions, surrounding your body in comfort. "If someone finds that too soft, I usually bring them to a flatter seat like the summit seats," she says.
If you find that most of our seats are soft, that would be when the firm cushion upgrade would come into question. To learn more, take a look at How to Find a Recliner That is The Best Fit For You.

Which Furniture Cushion Firmness is Right For You?
When choosing the right cushion firmness for you, there is much to discuss. Firstly, For those who do not have back pain and love to binge TV shows or enjoy watching movies, softer seats like bucket seats might be a better choice for you.
Bucket seats are specifically designed to hug your body and keep it comfortable for a longer period of time. However, those with a hardback or mobility issues might have a harder time getting out of these seats.
Regarding the standard ComfortCore seats, Racha informs us that those who enjoy a softer seat might enjoy this cushion more. These cushions are versatile because they help support those who may need more back support and prevent you from feeling uncomfortable if you sit for a long time.
If you think our ComfortCore and bucket seats are too soft, you may enjoy our firmer seat cushions for more support. The firmer seat cushion upgrade helps relieve tension from your lower back and neck as you sit down.
As you search through our reclining furniture selections, our Adjustable Headrest & Lumbar Upgrade might also help with additional support.
The downfall of the firm cushion upgrade might be the added cost associated with that cushion. Racha says that the price increase for the firm upgrade is $150 for each cushion. So, if you were to purchase a sofa with three seats, the price for the firmer cushion would be an additional $450.
Not to mention the fact that La-Z-Boy's furniture prices are more expensive than other furniture stores on the market. This is due to the high-quality materials used to make our furniture pieces.
Purchasing furniture from La-Z-Boy is considered an investment. So, if you're looking to spend on the furniture that will last a long time, as well as a seat cushion that will support you for a long time, the higher cost might save you money in the long run.
If you feel as though some of the furniture items at La-Z-Boy are too expensive, take a look at some of our more Affordable Chairs and Affordable Sofas with these articles.
Examples of La-Z-Boy Furniture with Different Cushion Firmness
Now that we've discussed what you need to know about our cushion firmness at La-Z-Boy, here are a few products with different types of cushions and levels of firmness.
All of these furniture products can be upgraded to firmer cushions upon request.
1. The Soren Furniture Family (Bucket Seat Cushions)
First is the Sore furniture family, which features soft bucket seats that let you sink right in the middle of its cushions. Soren features the right amount of softness and support with foam-backed chaise seats that are spacious and cozy.
The Soren is available as a rocking recliner, a loveseat, a sofa, and a sectional. You can learn more about the Soren Furniture Family by checking out this article.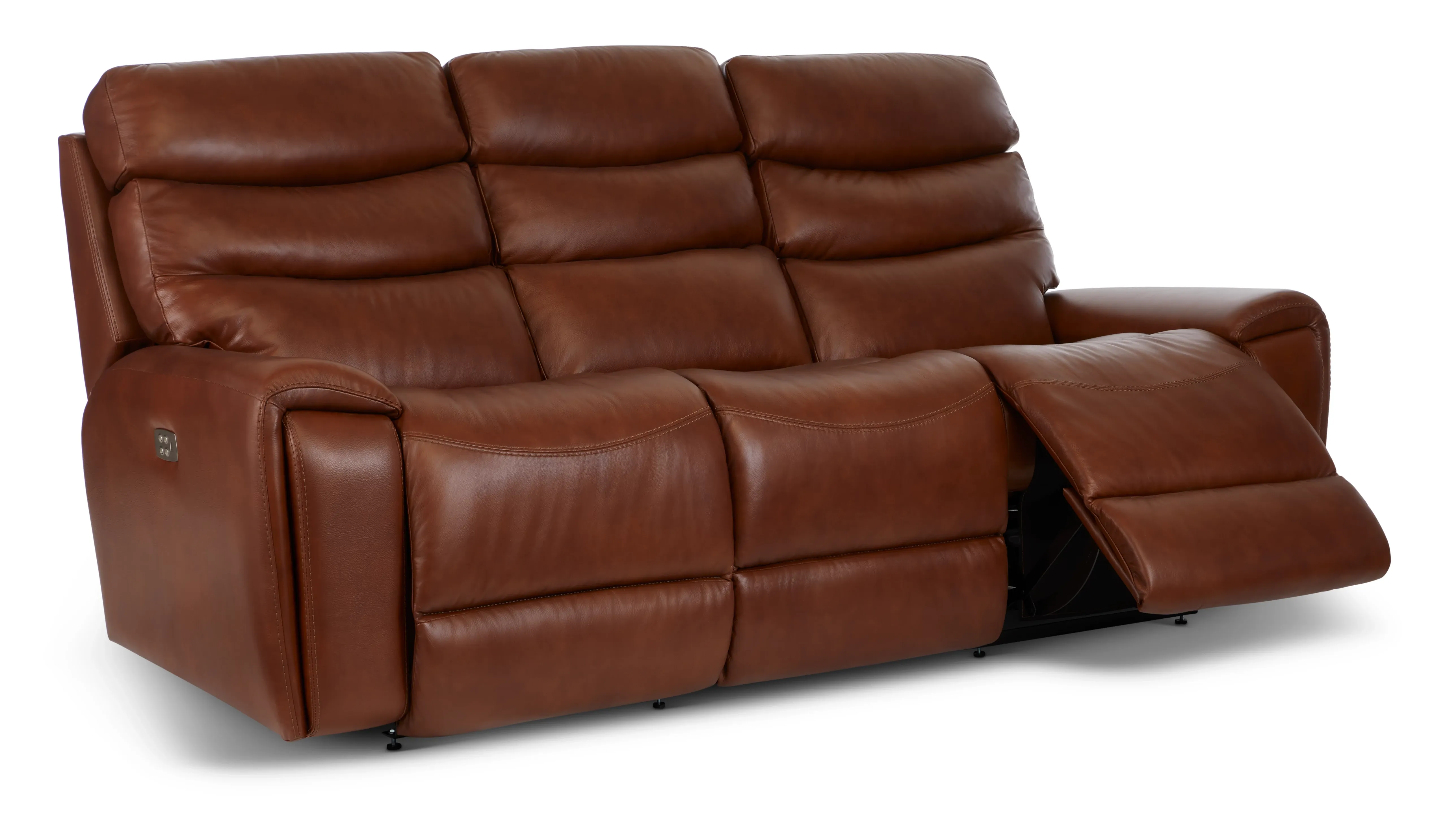 2. The Reese Furniture Family (Flat Summit Seat Cushions)
Up next, with its flat summit seats, the Reese furniture family adds comfort and versatility to a contemporary-styled home. Along with its pub-style puffy back and pillow top arms, the Reese also features single-needle topstitched detailing with its Leather Selection.
The Reese is available as a loveseat, a sofa, and a sectional.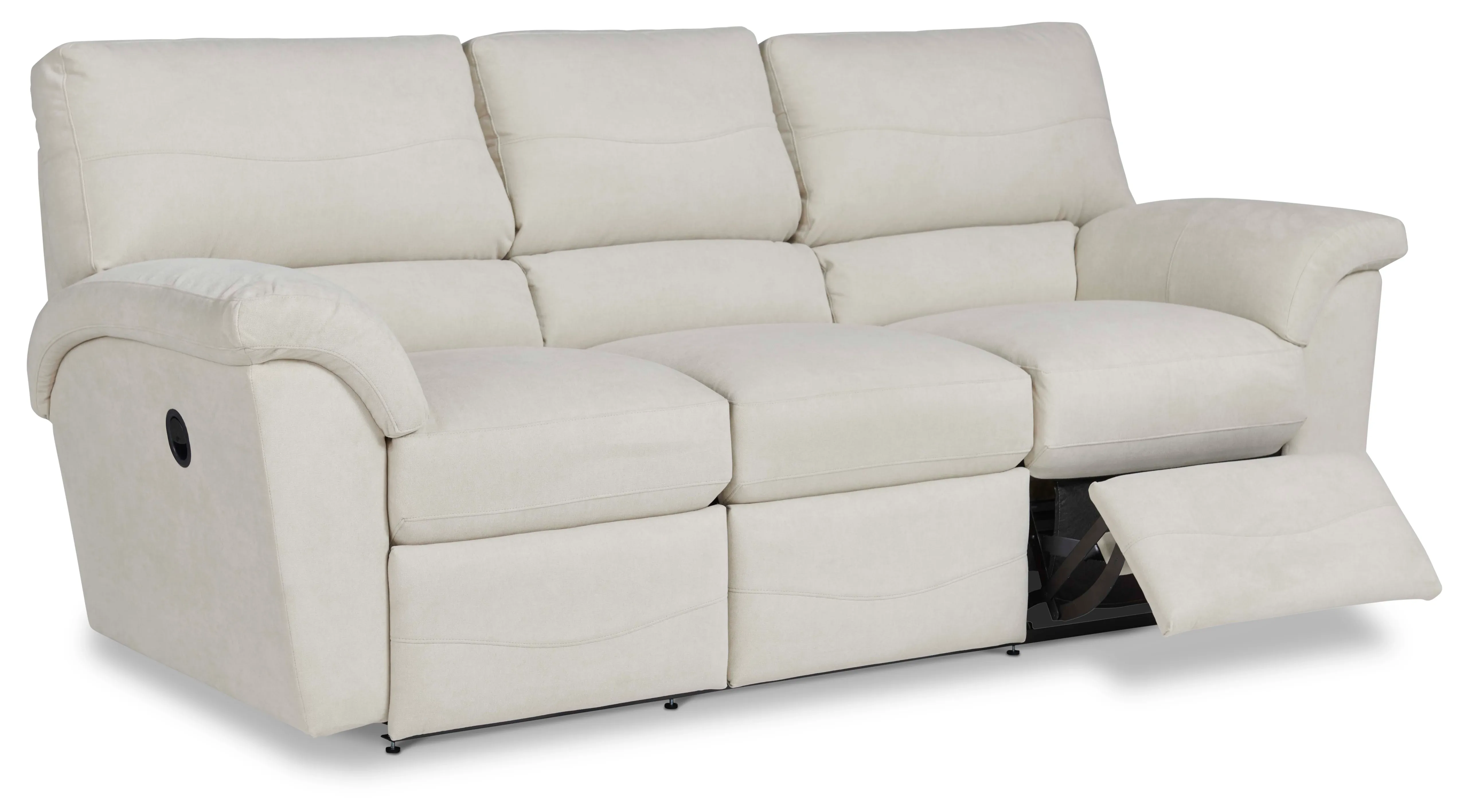 3. The Bexley Furniture Family (ComfortCore Cushions)
Last but not least is a furniture family from our stationary selection. The Bexley features ComfortCore cushions, which are perfect for any short or long sit.
The Bexley features welt trim, decorative wood legs, and slightly flared, key-shaped arms that frame its three roomy seats for a unique yet uncomplicated silhouette.
The Bexley is available as a loveseat, a sofa, and a queen sleeper sofa. You can learn more about the Bexley Furniture Family with this article.
What's Next?
Now that you've discovered La-Z-Boy's seat cushions in more detail, you can now confidently request any seat cushion firmness you desire.
With an idea of our stationary and reclining furniture selection, why not come in for a visit?
You can start shopping by visiting one of our local showrooms located in Ottawa or Kingston. You can also schedule a visit online before coming in.
Our design consultants are always eager to lend a helping hand. Take advantage of our interior design services to see how our furniture with your ideal cushions could fit with your home decor.
Related Articles:
Attachable vs. Detachable Cushions
La-Z-Boy Recliners for Tall People
Product Info Request
Please provide us with your name and email and we'll get back to you as soon as possible regarding this item.