La-Z-Boy Reese Sectional: An In-Depth Review
May 19, 2020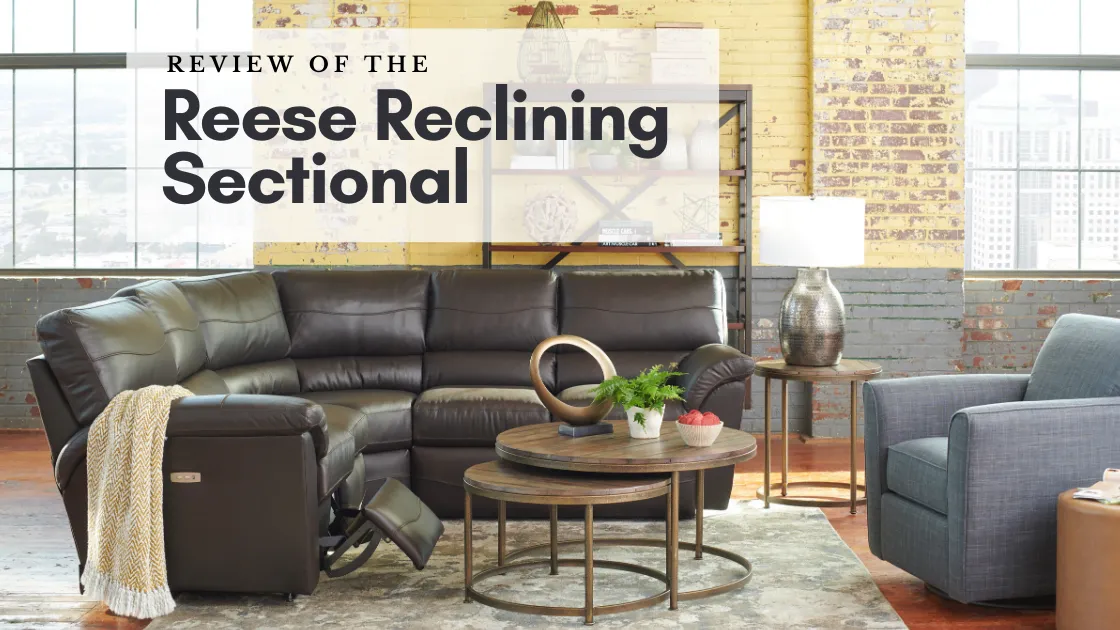 Are you looking to find out more about the Reese Sectional Sofa? You may be wondering, what are the Reese's features and benefits and is it right for me?
Learn all about the Reese reclining sectional in this review. Find out why the Reese sectional is one of our five best selling sectionals lists in Ottawa and Kingston and why it's the 4th most popular in North America!
Marianne Kola has been a design consultant with La-Z-Boy for 15 years. Originally at our Hunt Club location, she moved to the Cyrville store to help service the more prominent french-speaking community.
Marianne says the Reese is a big oversized sectional that works well if you have lots of space. It's got plenty of room and is extremely comfortable.
Marianne loves the Reese sectional. In fact, she loves it so much, she bought the Reese in brown leather for her own home! She says "it's the perfect sofa on which to take a nap!"
1. Unique Features
Adorned with single-needle topstitching on the arms, leg rest, seat and back, the Reese sectional has a casual design with ample seating. Reese features pillow top arms and a tall, pub-style back that provides support for your head or neck while you relax or watch TV. A variety of pieces make it easy to configure your perfect sofa. Customize with a wide array of fabrics and available upgrades.
Reclining modules available with power or manual latch release

Tall, pub-style back

Pillow top arms

Decorative top-stitching details on the inside arms, leg rest, seat and back

La-Z-Boy® Limited Lifetime Warranty

covers the all-wood frame, mechanism parts and springs. (3-year warranty on the ComfortCore® cushions, 5-year warranty on the mattress with sofa bed option).

It comes with pillow-top seats and ultra-plush pillow backs. Standard cushions include high-grade foam seat cushions that maintain their comfort and appearance. Double-picked blown fibre fill for improved cushion loft and shape retention or upgrade to AirForm cushions

Customizable with your choice of fabrics and finishes such as welt trim.

iClean™

select fabric colours included in the variety of covers available at the starting price.

Arrange a variety of pieces together into any shape in any room size.
2. Reese Dimensions & Configurations
Dimensions
The dimensions for the Reese sectional depends on the configuration you choose. Here are the measurements for each piece: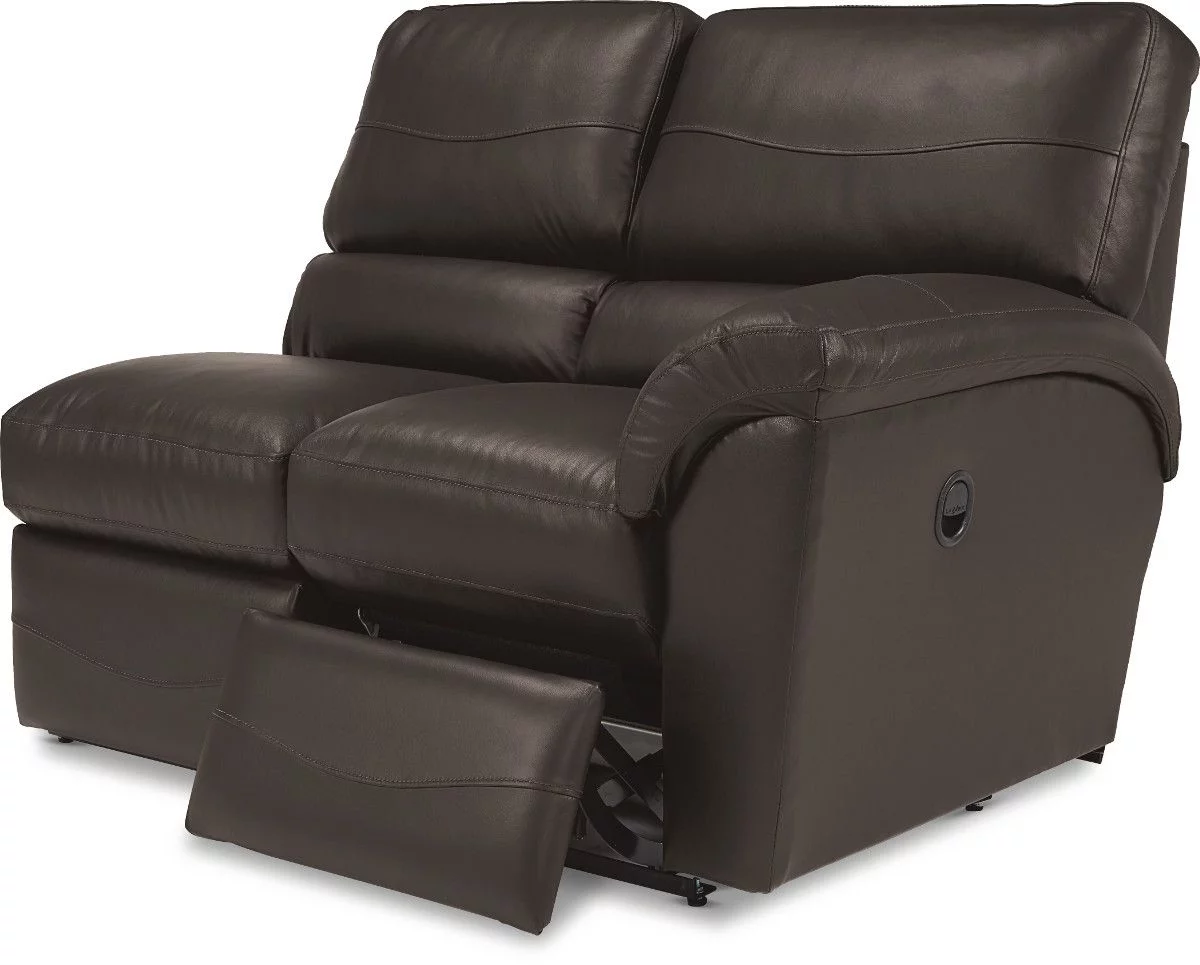 Reclining loveseat with an arm on the right or left side: 40" H x 57" W x 38" D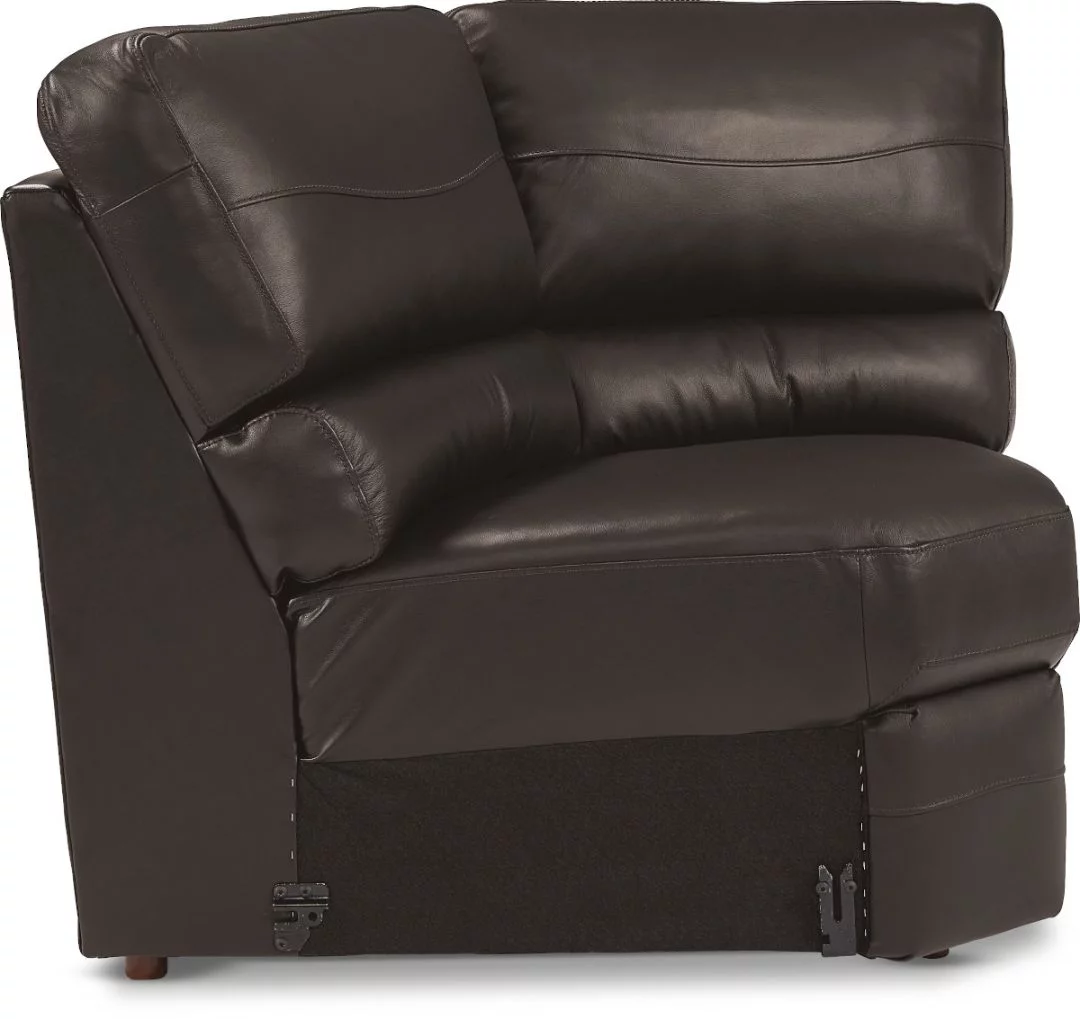 Corner seat: 40" H x 60" W x 38" D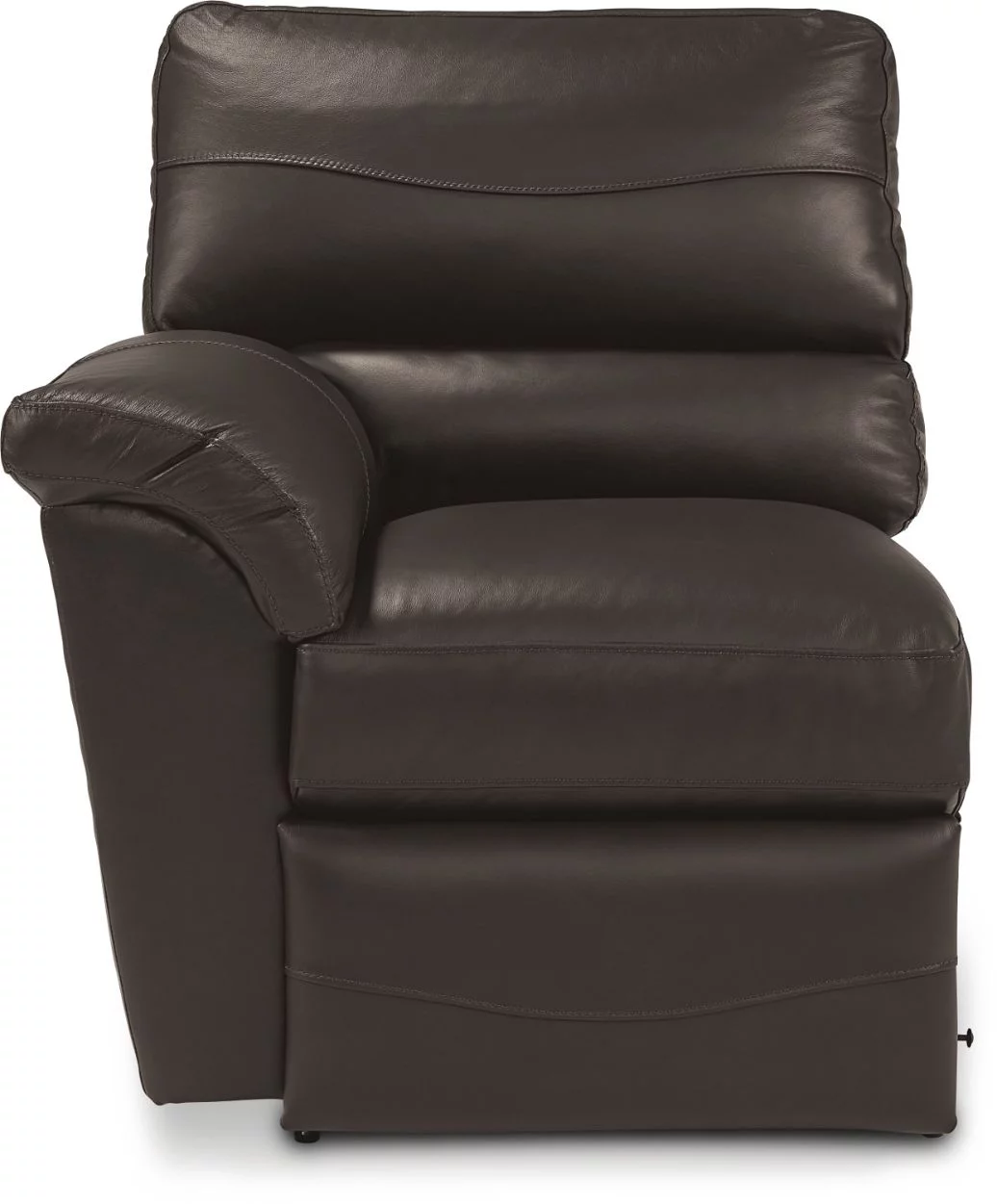 Recliner seat with arm: 40" H x 33" W x 38: D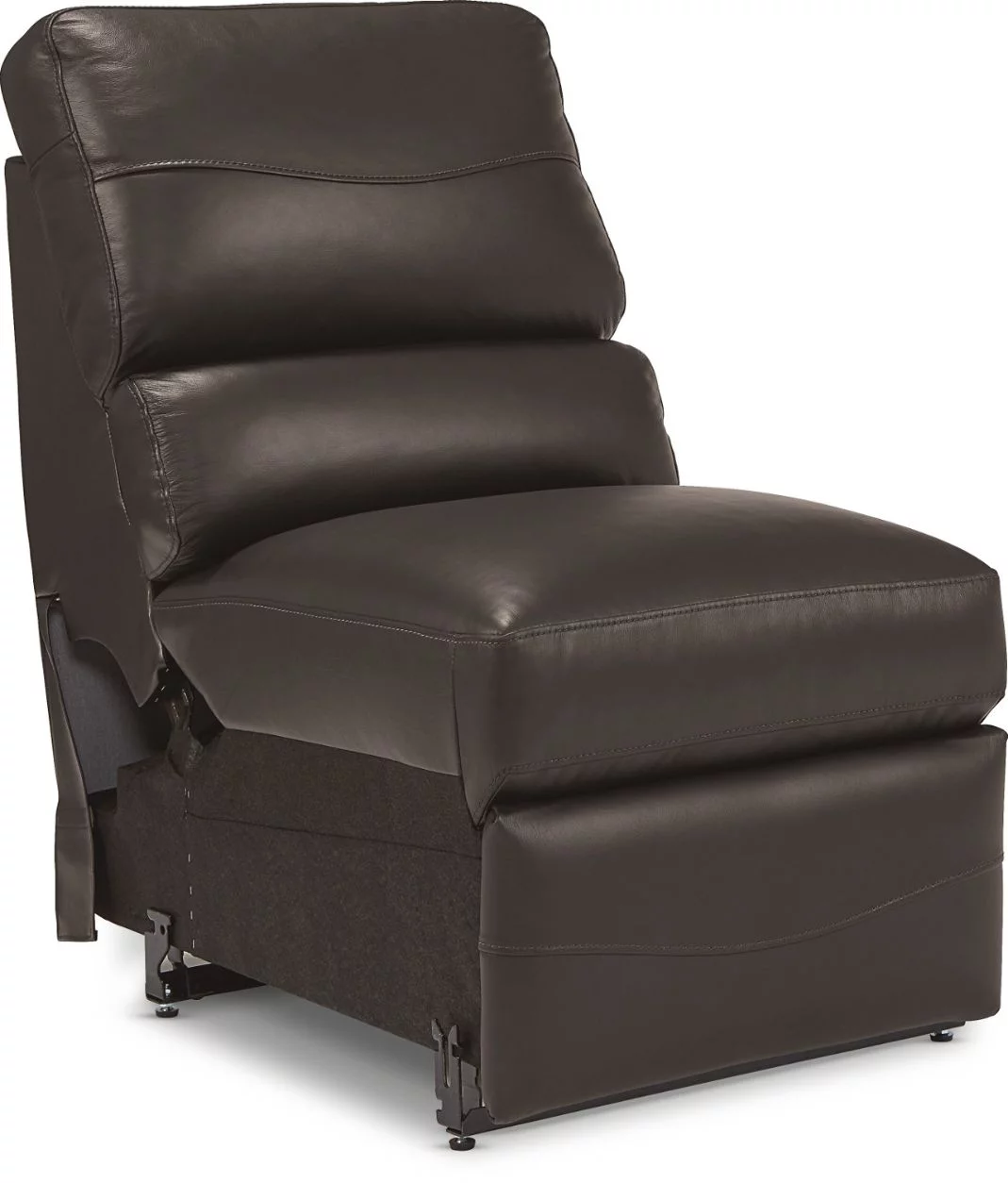 Armless seat with or without recliner: 40" H x 24" W x 38" D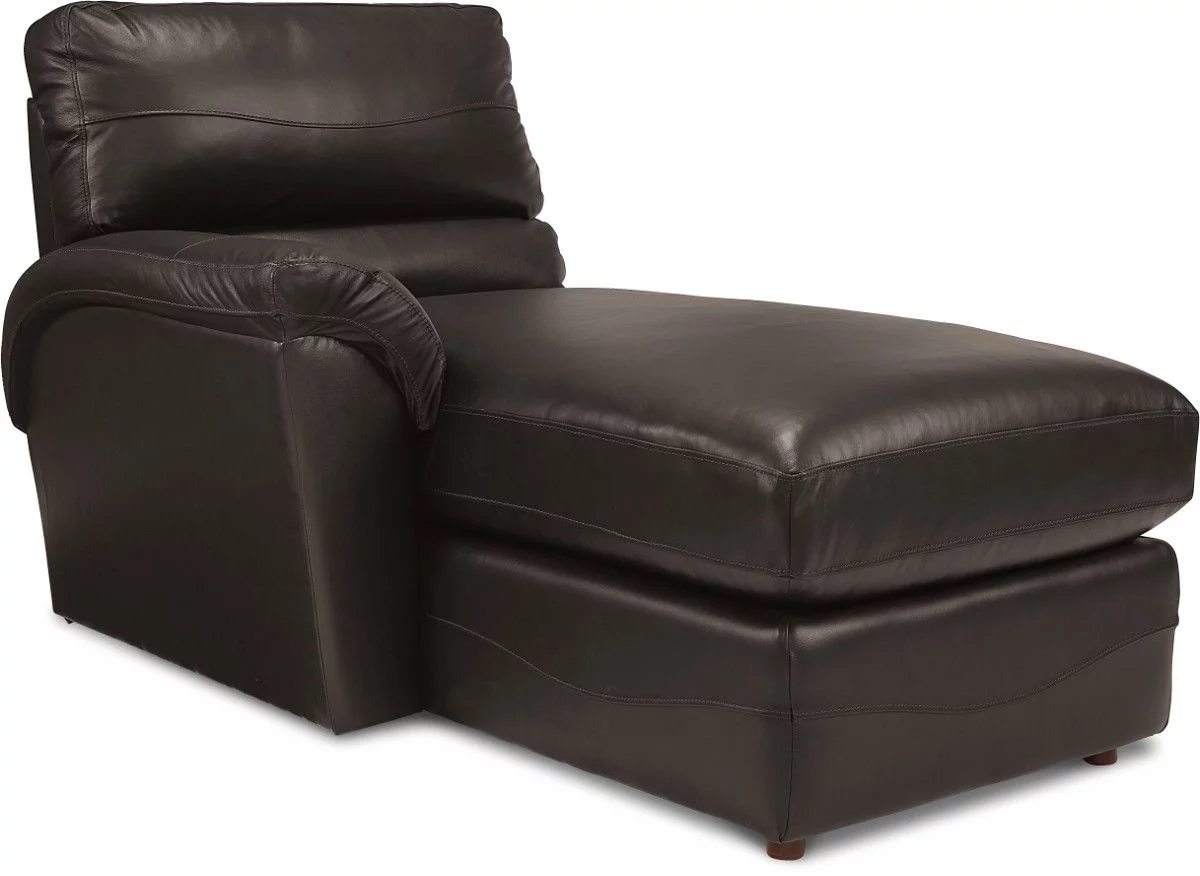 Chaise with an arm on the right or left side: 40" H x 40" W x 66" D (75″ fully extended)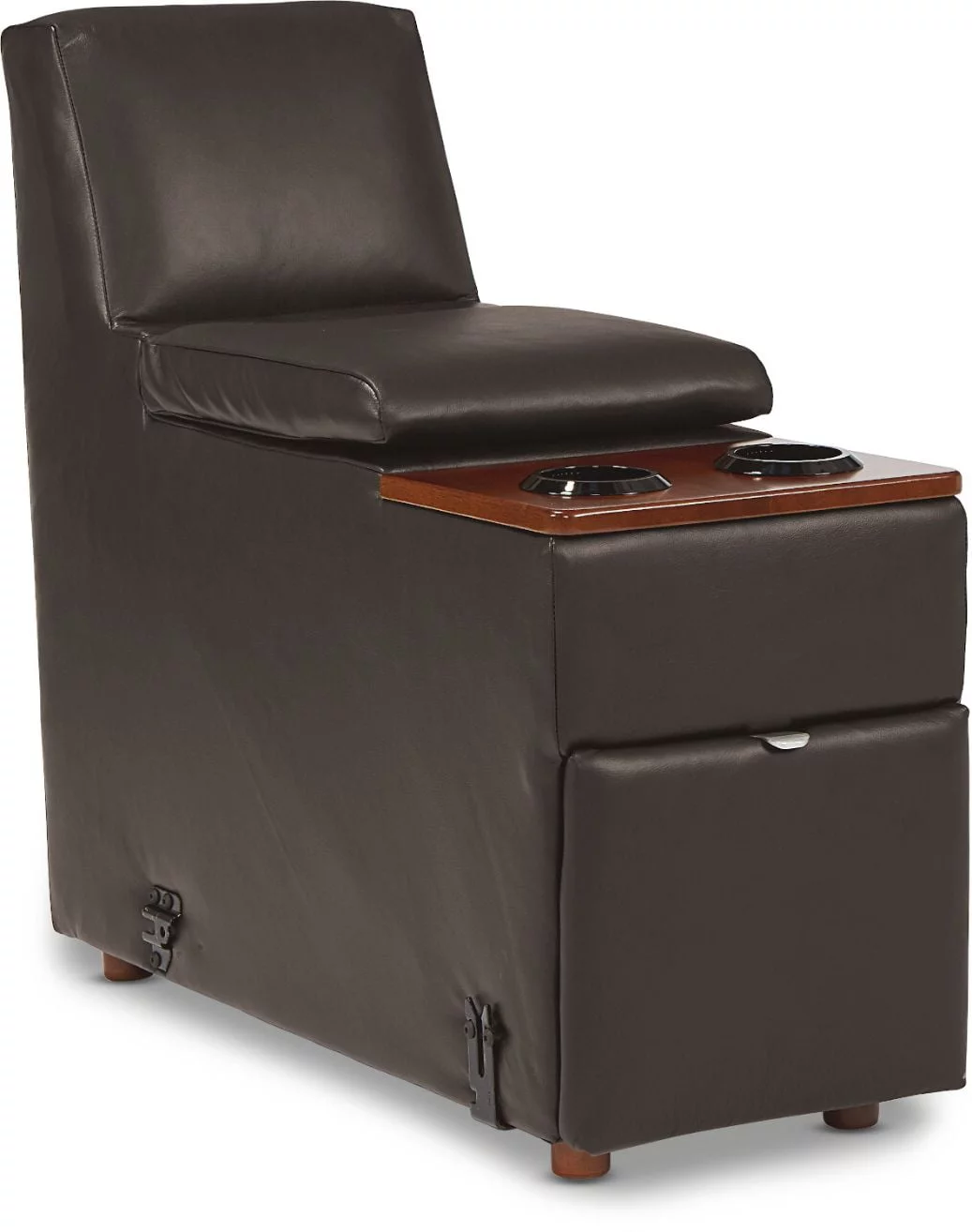 Storage console: 34.5: H x 15.5" W x 38.5" D
All Reese recliners are: 65.5" fully extended
Here are some common configurations for the Reese: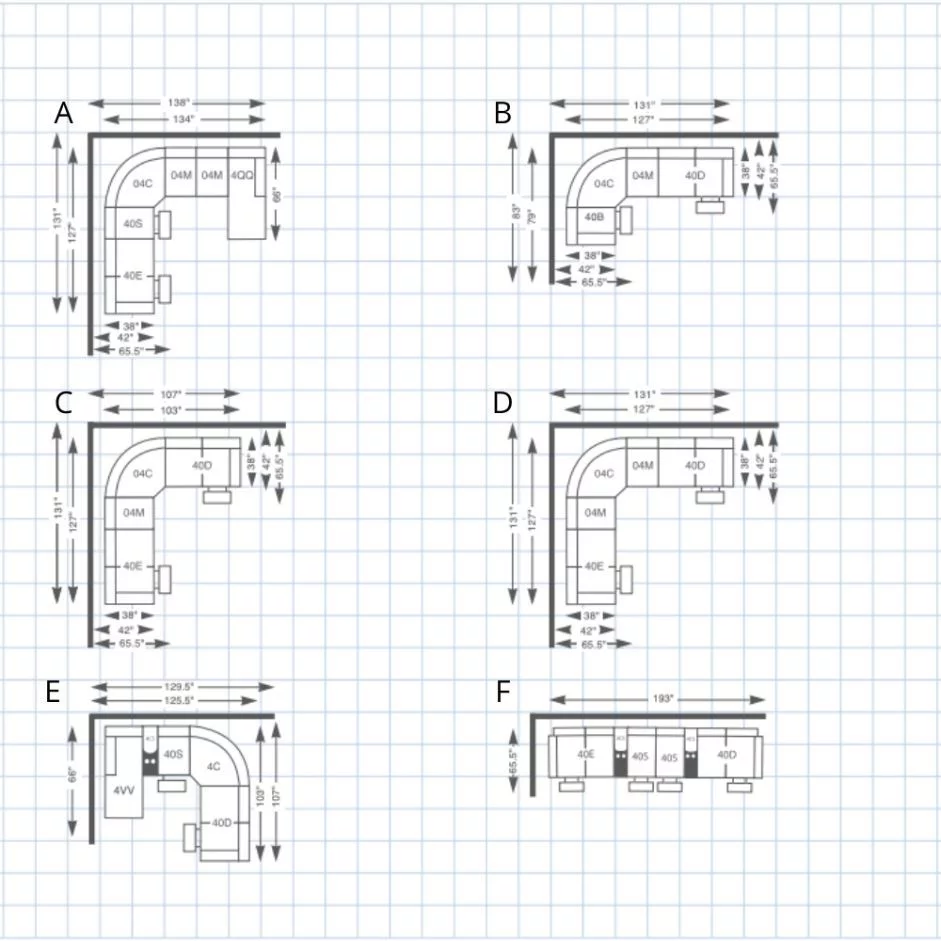 Some Distinctive Factors About the Reese Sectional:
As you can see above, Reese has the potential for several different configurations. You can work with multiple unique pieces of the sectional.
The Reese sectional configurations available:
L-shape with chaise, as shown in figures A & E.

Smallest L-shape is shown in figure B

Largest L-shape is shown in figure D

Straight or vertical is shown in figure F

All of the Reese corner unit modules are rounded.
The Reese also includes:
An option for a storage console for remotes and beverages. (shown in figures E & F)

The sectional has the option of a recliner on several of its seats. As you can see, there are at least two reclining chairs in all the configurations shown above.
For more details regarding these arrangements, download our Reese product manual.
Two learn more about the most common sectional configurations read our article on the Top Considerations for arranging your sectional sofa.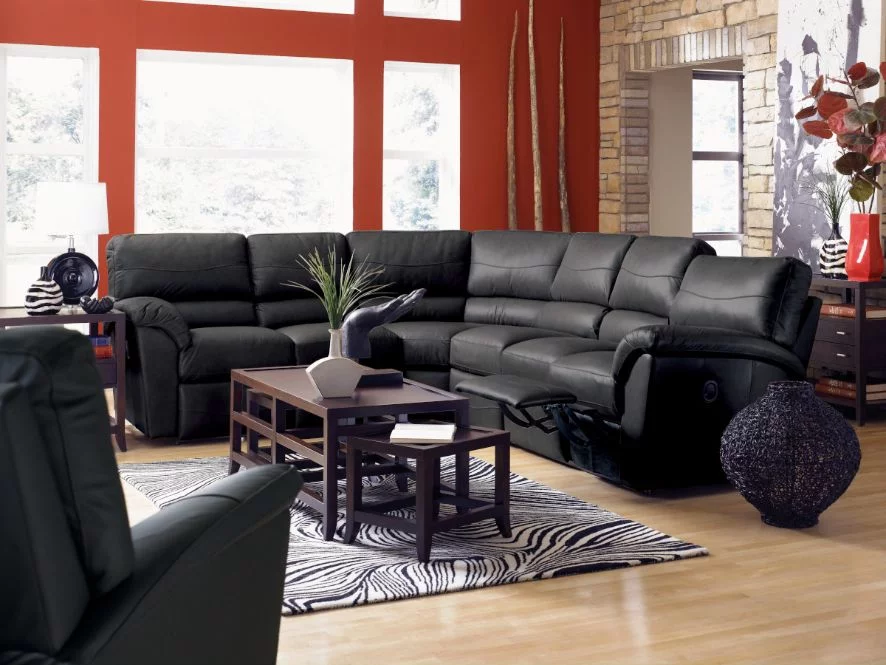 3. Cost
The price of the Reese sectional comes in at the mid-high range of the sectionals now available on the market. The quality of construction, the large size of the Reese and customization options are the main reasons for the higher price bracket. To learn more about the costs of sectional sofas in our Ottawa Kingston market, read our article on how much sectionals cost.
The starting price of the Reese in the smallest configuration(B) begins at about $3,899.
The cost increases all the way up to $11,000 when you increase the number of seats, consoles, and other options for the Reese.
*All La-Z-Boy prices listed in this article are subject to change. We aim to update all cost-related articles twice per year. This article was last updated on October 19th, 2022. Please visit lzb.com and select an Ottawa or Kingston La-Z-Boy store location to view the most up-to-date pricing.
4. Options and Upgrades
Take some time to investigate your options so that your new sectional doesn't just suit your home; it suits your way of living. The Reese furniture set has various customization options available.
Upgrade to Power
For ease of use, you can upgrade the chair and loveseat portion of the Reese to power. Use the side-mounted 2-button control panel to recline and raise the left leg rest for a wide range of relaxing positions. A built-in USB port powers your phone or tablet.
Upholstery / Cover Options
Your choice of fabric or leather upholstery is a pivotal decision when selecting a sectional for your home. The Reese has over 900 hundred cover options including, dozens of iClean fabric colours. Choose from the latest colours, patterns and textures.
Select iClean fabric colours included in the variety of fabrics available. These fabrics offer a barrier of protection that repels spills before they turn into stains.
If you have pets, you might consider taking advantage of our Pet-Friendly fabric that has a high level of cleanability and durability, including the iClean technology.
Another specialty fabric option at La-Z-Boy is the antimicrobial fabric. This fabric protects against mould, mildew, and odour-causing bacteria
A subset of covers is available in "conserve" fabric. Soft, durable, and sustainable "conserve" fabric is made out of recycled water bottles. We use as many as 110 recycled water bottles to create a sofa with this eco-friendly material.
As with conventional furniture fabrics, conserve covers are wear-tested for safety, quality and durability. So, they stay comfortable and beautiful for years after delivery. They come in a wide range of colours and patterns to complement your room.

Seat Cushions
The Reese sectional cushions come with standard high-grade foam seat cushions that maintain their comfort and appearance.
Firmer seat options are available at an additional cost.
For more information view our Motion Furniture Collection catalogue and our in-depth Review of La-Z-Boy's Chair and Sofa Seat Cushions.
Please note that reclining furniture purchased prior to January 2021 had the option to upgrade to airform™ cushions. This cushion includes a two-inch layer of premium quality memory foam added on top of the standard foam base within the seat, chaise and leg rest of the unit.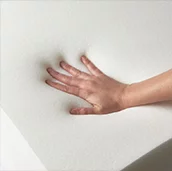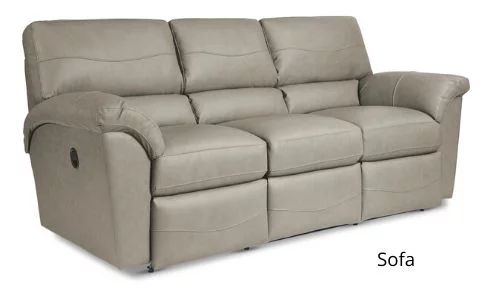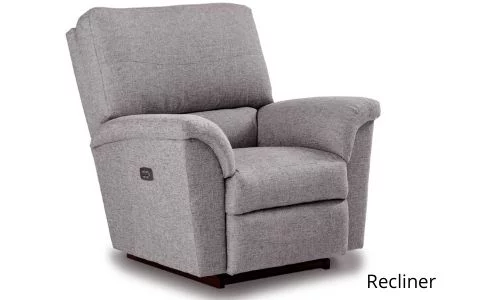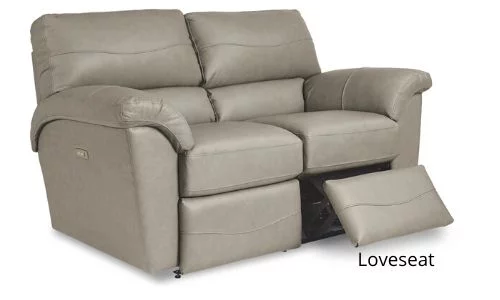 6. Determining the Right Fit:
This Reese sectional is one of La-Z-Boy's largest sectionals so you'll need a large space. You need at least 96 inches from the wall for the recliners at each end to recline. It's perfect for a large family room or rec room.
Marianne says the Reese can accommodate anyone up to 250 lbs. Someone under 5 4" may have trouble getting comfortable when sitting upright. For her petite size clients, Marianne would recommend the Trouper reclining sectional.
Marianne adds, "the cushions are square so you can lie down or curl up without feeling the frame. It has a flange (pillow top) arm that serves as a great pillow for napping!" Napping on a sectional sofa with bucket seats is not nearly as comfortable.
7. Customer Reviews
This sectional currently has a 5-star rating in North America. Find out what customers are saying in the following reviews.

Beautiful, durable sectional. By far the best couch I've owned!
We have this sectional. Bought it April of 2015 and it's held up very well with heavy use on the end recliners. This replaced a sectional from Boscovs that fell apart within months. You get what you pay for. I came here looking at possibly buying two end of the sectional power recliners.. not because they have worn out but I'm afraid when they eventually do we won't be able to get replacements. Pleasantly surprised they still sell the same couch. 95% of the time the recliners are used meaning we can just replace the ends in a couple years. Beautiful couch and very durable. Very pleased with it.[sic]
Eric V.

Roomy and comfortable
This had become "Mom's spot" but it's popular grew until Mom never had it to herself anymore. Thankfully, there was enough room for Mom, 2 dogs, and 1-2 kids to all still be comfortable.[sic]
Stephanie & Jonny D.

Love this unit except one thing…the button control is out of reach when reclined making you have to work against the reclined position to reach the control. A person with longer arms may find it just right.[sic]
Mark R.
Next Steps
You fill your home with your favourite people and things. Your furniture should reflect the many sides of your life – stylish, durable, sensible, and full of personality.
The traditional Reese sectional has been around since 2008 and has become a customer favourite.
This oversized sectional provides seating for the whole family and is perfect for a large family or finished basement. A variety of pieces make it easy to configure and customize your perfect sofa sectional.
The quality, style, and variety that La-Z-Boy has to offer will ensure you find the perfect match for your needs. We are happy to help you navigate all the options and tailor a sectional that is just right for you at any one of our Ottawa and Kingston La-Z-Boy locations.
We are here to help. You can browse our furniture online and schedule a virtual or in-person visit.
Imagine how exceptional a newly designed space for your Reese sectional could be if you collaborate with an expert in design! We offer a complimentary in-home design service to help you achieve your vision. Our in-home designers have the expertise to guide you through the process and help you create that space you've always wanted.
For more details regarding these arrangements, download our Reese product manuall.
Related links:
Top five La-Z-Boy Sectionals in Ottawa & Kingston
Product Info Request
Please provide us with your name and email and we'll get back to you as soon as possible regarding this item.