Find Your Accent Chair Style!
How do you find an accent chair that not only looks good but fits you and your room perfectly?
If you're shopping for a new accent chair, you want to ensure that you are happy with the one you ultimately purchase- making the investment well worth it.
We will guide you through the step-by-step process of finding an accent chair that is the best fit for you.
What Our Customers Say

Allegra means Happy—and, I am!
I am so happy with my Allegra chair! As a matter of fact, I'm sitting in it right now as I write this. We purchased three seating pieces for our family room, but I still needed a guest chair for a small reading area. I shopped for three months trying to find something comparable but ultimately ended up back at La-Z-Boy working with Anel, their designer who is just wonderful and helped us find the perfect piece with the perfect fabric. Delivery is always a pleasure and I would not hesitate to purchase La-Z-Boy again in the future. I'm all about the options, but in this case my only option was La-Z-Boy.[sic] Vanessa & Bernardo R.

So comfortable!
We ordered two Bellevue accent chairs so that we could swivel to watch tv or enjoy the fire. They are exceptionally comfortable and very nice quality. I would order again. [sic] Sally B.

We created a wonderful kitchen hang-out spot with 2 beautiful La-z-boy swivel chairs, and this small end table.[sic] Bruce G.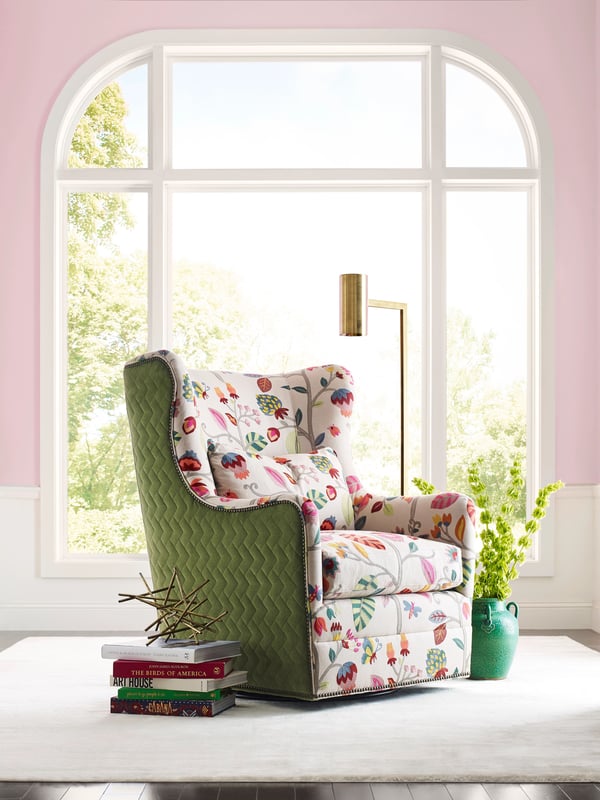 Make a Statement with an Accent Chair
Once you select your preferred chair style, choose from over 900 upholstery and leather options, including stain-resistant iClean™ fabrics, and make it your own.
From modern high-leg recliners to sophisticated chaises and roomy chairs-and-a-half, our versatile chairs let you add seating or simply make a statement.
Best Selling La-Z-Boy Accent Chairs
We've compiled a list of our top five selling accent chairs in Ottawa & Kingston and unveiled our top picks. Watch the video or read our in-depth article to learn more!
Includes stationary and swivel accent chairs.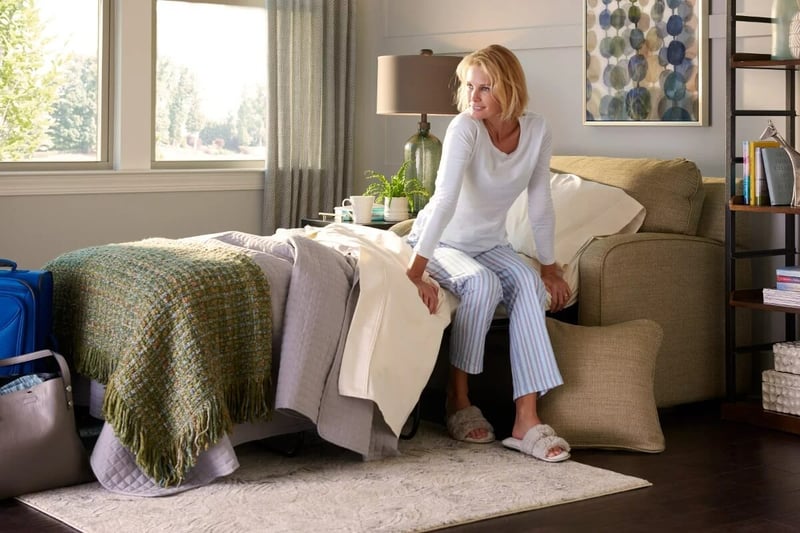 Chair Beds
The Leah Twin Size Sleep Sofa turns any room into a cozy guest room. Its sleek profile is perfect for smaller spaces, yet it opens up to become a super comfortable twin bed, complete with a Supreme ComfortTM quilted innerspring mattress measuring 5.5" thick. By day, this sleeper is a true beauty too, with curving rolled arms, welt trim and a patented ComfortCore® cushion that provides optimum support for a long or short sit. Make it yours with your choice of fabrics and other available upgrades. Includes one 18" accent pillow.
Power Lift Chairs
La-Z-Boy Power lift chairs come with an easy-to-use hand-held remote. You'll have the power to sit, stand or fully recline at the touch of a button.
Independent back & leg rest plus the option to adjust all the way to zero gravity position for a change of position or a short nap.
The upgrade options are endless; heat & massage, power tilt headrest & power lumbar to name a few.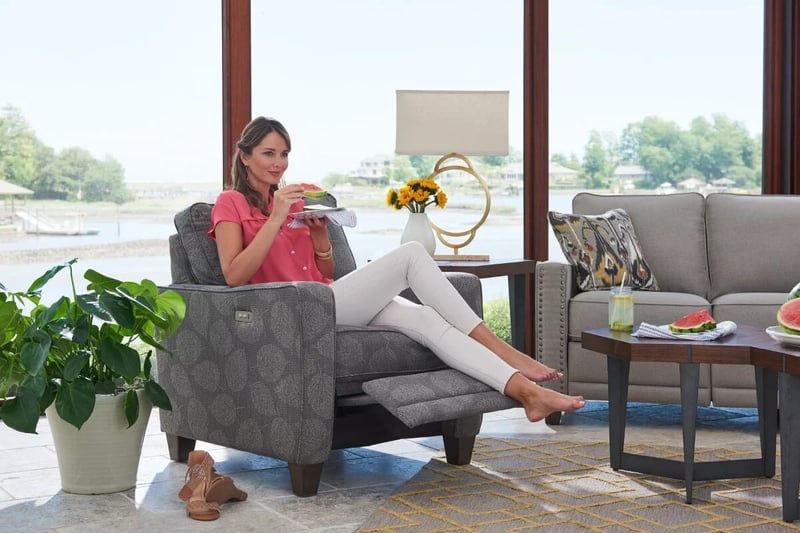 It's all about the unexpected details!
Introducing Duo
At first glance all you see is style.
Look closer and you'll find that these sophisticated lines also have the power to recline.
Product Info Request
Please provide us with your name and email and we'll get back to you as soon as possible regarding this item.