La-Z-Boy Easton Reclining Sofa Review
January 24, 2020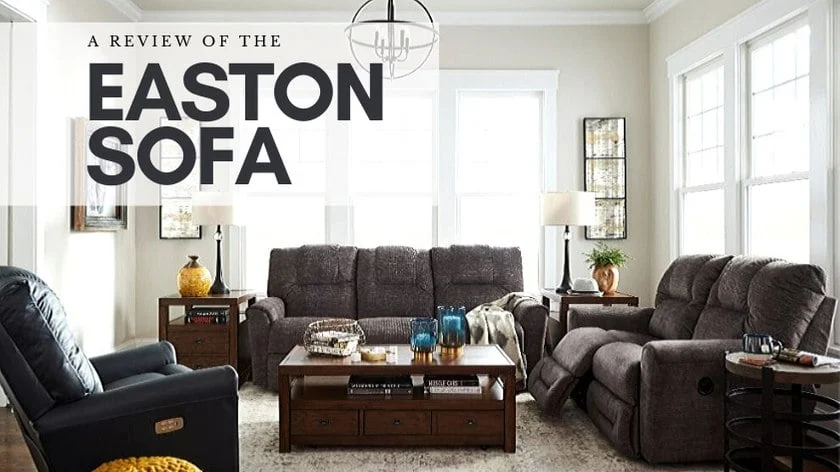 In this review, find out why the Easton reclining sofa is one of the top five selling sofas in Ottawa and Kingston.
Clean lines meet exceptional comfort with Easton. Ultra-plush seats with full chaise create a continuous zone of comfort and give you plenty of room to stretch out. If only lounging could be a sport!
"I don't want a big, puffy sofa" is a request Barbara Patton has heard countless times in her extensive career as a design consultant. With the longest tenure at La-Z-Boy Furniture Galleries in Kingston, Barbara has helped many people find their perfect seats.
She explains that Easton's streamlined look has her recommending this style when she hears this objection. Since the sofa hit showroom floors three years ago, its casual, and contemporary design has made it a popular choice. But not everyone is convinced some of the cushioned bulk is necessary.
Barbara confessed that some buyers need a bit more explanation because the Easton, doesn't quite meet this desired feature. As the creator of major motion upholstery, La-Z-Boy possesses over 90 years of innovative design experience.
If we could make a very modern, sleek reclining sofa, we would if it brought support and comfort. We strive to allow our customers to live life more comfortably. In doing so, all furniture goes through rigorous testing. For example, the reclining mechanism is tested for 100,000 recline cycles using a 300-pound user.
Whether you're designing a whole new room or adding a sofa to existing pieces, Easton blends right in. Slightly flared, key-shaped arms frame its three roomy seats for a unique, yet uncomplicated silhouette.
This review will cover:
• Unique features
• Dimensions
• Available Styles
• Cost
• Options & upgrades
• Customer reviews
Unique Easton Features
Thanks to its irresistible curves and incredible comfort, the Easton sofa is as stylish as it is inviting. It has tall split backs, flared padded arms, and a chaise seat that gives you a continuous reclining surface.
Extra features include:
1. Easy to reach, hidden dual side latch release allows trouble-free activation of the footrest release
2. Both sides have an independent reclining function; the back reclines without having to activate the footrest
3. Double locking footrest on both sides providing added support, safety and reliability
4. La-Z-Boy® Limited Lifetime Warranty covers all-wood frame parts and springs.
5. Skirts under the footrest for a more aesthetically appealing look
6. Risers on the bottom of each frame to clear thick carpet and level the furniture
7. Feature cam-locking removable back system so back of sofa locks in place in the home but can be removed for easy transportation and placement
Dimensions: Easton Reclining Sofa
One size does not fit all when it comes to comfort. Based on its dimensions and taller back, the Easton sofa is a good fit for most petite to average height individuals.

Seat Width: 68 inches
Body Width: 84.5 inches
Body Height: 40.5 inches
Seat Height: 20 inches
Seat Depth: 22 inches
Body Depth: 36.5 inches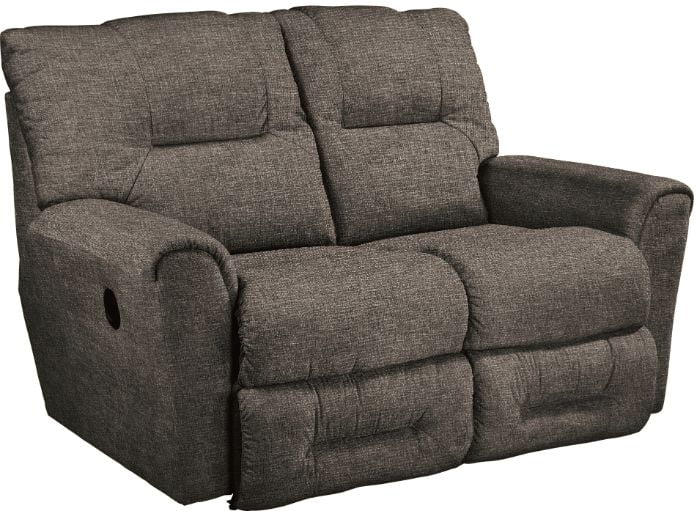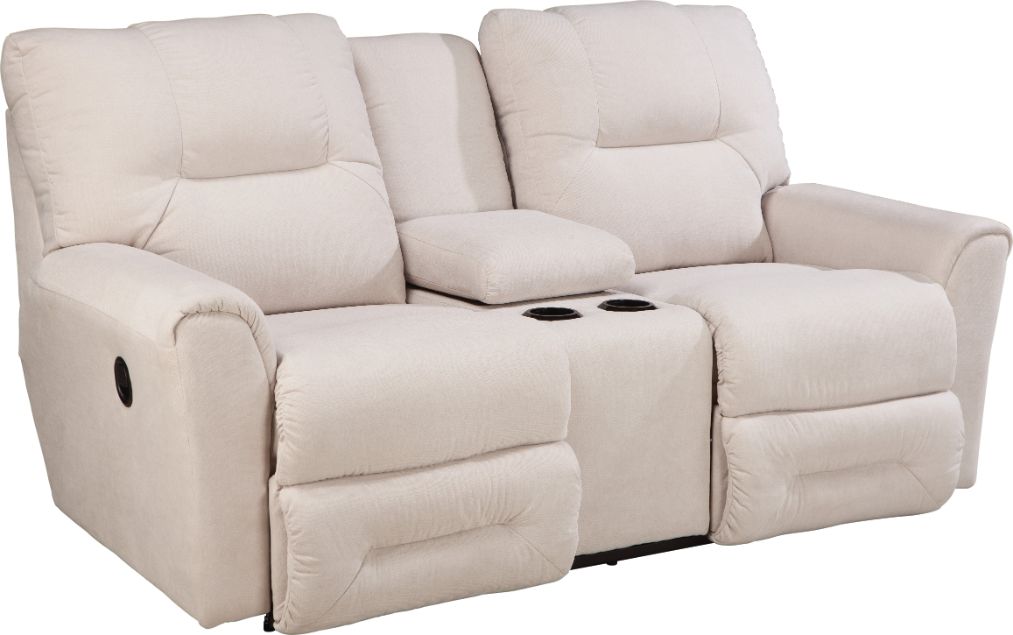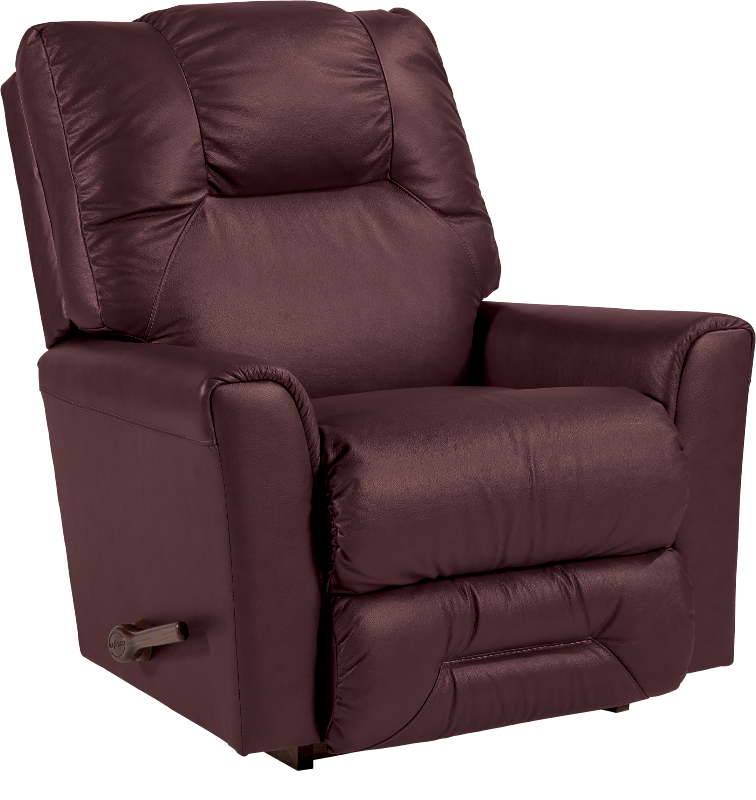 Easton Loveseat Console
Do you love to lounge? The addition of a middle console will allow you to keep everything close at hand while staying reclined. Plus, it provides an extra armrest and an additional 15 inches of sofa should you prefer some extra personal space. The built-in console features a flip-top lid with a hidden storage compartment. Furthermore, it comes with two cup holders for your drink of choice.
Easton Reclining Sofa Cost
The price of the Easton sofa is in the lower range of the dozens of styles we offer. Easton's reclining feature does have an impact on how much a sofa costs.
However, since the Easton model is part of our Smart Buy program, it is subject to the lowest pricing in its category. A discounted price for the sofa is available for a few select fabric options.
The biggest driver of cost for fabric is the volume produced. These select covers are purchased in bulk at a lower price, specifically for the Easton frame. Consequently, the savings then benefit the consumer.
The starting price of the Easton reclining sofa is $3,739 in the 12 select fabric colours. Fabric or leather chosen, as well as other selected upgrades, will have an impact on price.
*All La-Z-Boy prices listed in this article are subject to change. We aim to update all cost-related articles twice per year. This article was last updated on October 12th, 2022. Please visit lzb.com and select an Ottawa or Kingston La-Z-Boy store location to view the most up-to-date pricing.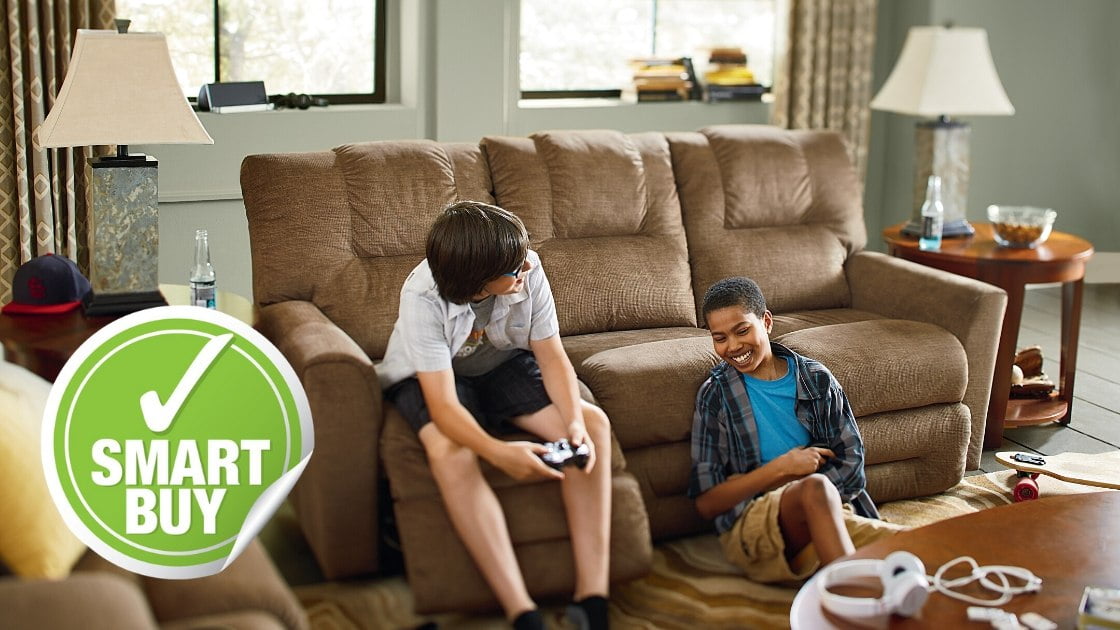 Available Easton Options and Upgrades
Take some time to personalize your comfort so that your new sofa doesn't just suit your home; it suits your way of living. Here is a list of the options available for the Easton furniture family.
Easton Sofa Power Upgrade
What could be easier than putting your feet up? How about doing it at the touch of a button?
Upgrading your sofa to power moves you smoothly from a seated upright position to fully reclined comfort in 6 seconds.
The Easton's power button has an integrated USB charging port and permits endless reclining positions. Moreover, the back pivot points located in the hip region allow continuous lower back support in all reclining positions.
Barbara notes that you should expect your Easton sofa seat depth to increase by about ½ inch. This difference in seat dimension is to accommodate the power mechanism.
Power recliners tend to cost several hundred dollars more than the manual kind due to the motors used. Also, the price depends on the additional power options you choose.
Power with Headrest
The adjustable power-tilt headrest is independently powered to maintain a line of sight for more personalized comfort. There are an infinite number of angles between 0 and 55 degrees to make sure you are fully supported while, for example, watching TV.
The headrest also boasts a safety return, a spring action that returns the headrest to the upright position. Thus safeguarding against pinching.
Console Power Bundle
The power bundle option for the console upgrades the cup holders to lighted versions. Along with two electrical outlets and two USB ports included to the inside of the storage tub.
Upholstery / Cover Options
Your choice of fabric or leather upholstery is a pivotal decision when selecting a sofa for your home. The Easton Reclining Sofa has over 900 hundred premium-grade cover options that are wear-tested for safety, durability, and fading. Choose from the latest colours, patterns and textures to custom-create a look that's uniquely yours. There are options to suit every style and budget.
Select iClean fabric colours included in the variety of fabrics available. These fabrics offer a barrier of protection that repels spills before they turn into stains.
If you have pets, you might consider taking advantage of our Pet-Friendly fabric that has a high level of cleanability and durability, including the iClean technology.
Another specialty fabric option at La-Z-Boy is the antimicrobial fabric. This fabric protects against mould, mildew, and odour-causing bacteria
A subset of covers is available in "conserve" fabric. Soft, durable, and sustainable "conserve" fabric is made out of recycled water bottles. We use as many as 110 recycled water bottles to create a sofa with this eco-friendly material.
As with conventional furniture fabrics, conserve covers are wear-tested for safety, quality and durability. So, they stay comfortable and beautiful for years after delivery. They come in a wide range of colours and patterns to complement your room.


Seat Cushions
Firmer seat options are available at an additional cost. "It will make for a bit of a firmer seat," explains Barbara, who finds she is a bit more balanced on these cushions after having hip surgery.
For more information view our Motion Furniture Collection catalogue and our in-depth Review of La-Z-Boy's Chair and Sofa Seat Cushions.
Please note that reclining furniture purchased prior to January 2021 had the option to upgrade to airform™ cushions. This cushion includes a two-inch layer of premium quality memory foam added on top of the standard foam base within the seat, chaise and leg rest of the unit.
Battery Pack
Go cordless and place your furniture anywhere! The battery pack upgrade lets you unplug and operate Easton's power features without an electrical outlet.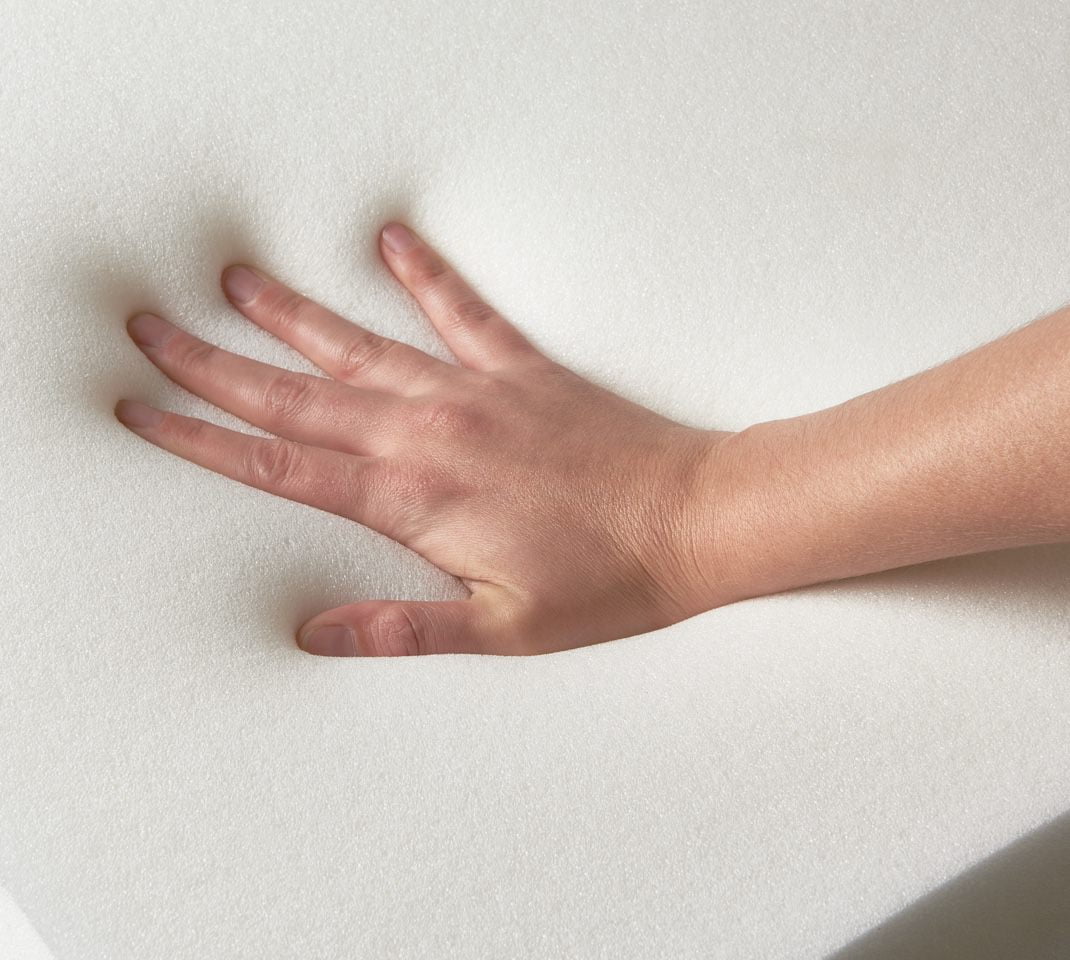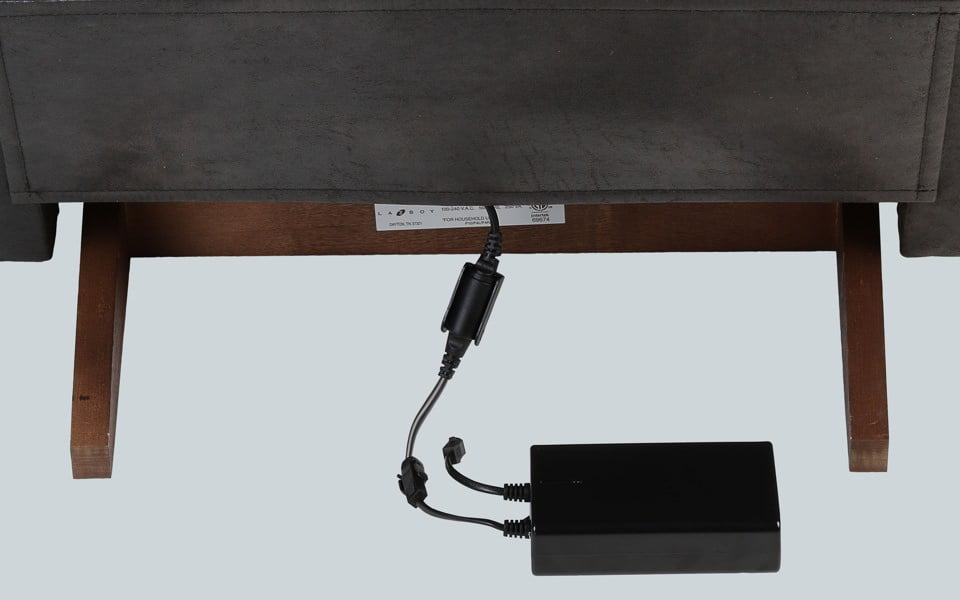 Great Design, Comfort and Style
This "motion" upholstery does exactly what it says. The leather is soft and moulds to your body with excellent lower back and upper thigh support. The manual recliner control is easy to use and glides open and closes with no effort with full leg support. No need to get motorized. Just love the blueberry colour and grain quality and stitching. Worth checking out for sure!
good quality product
We wasted a lot of time going to other furniture store shopping, you might find a cheaper sofa but you won't find one with the same quality fit and comfort as this one. You just can't beat lazy boy products and customer service!
Love our new recliner sofa
Love our new sofa. Reclines so smoothly & very comfortably. It's smart-looking & blends well with the furniture in the room. I've fallen asleep in the reclining position because it's so comfortable! Recommended to my best friend who bought a new house. She purchased a sofa & a love seat.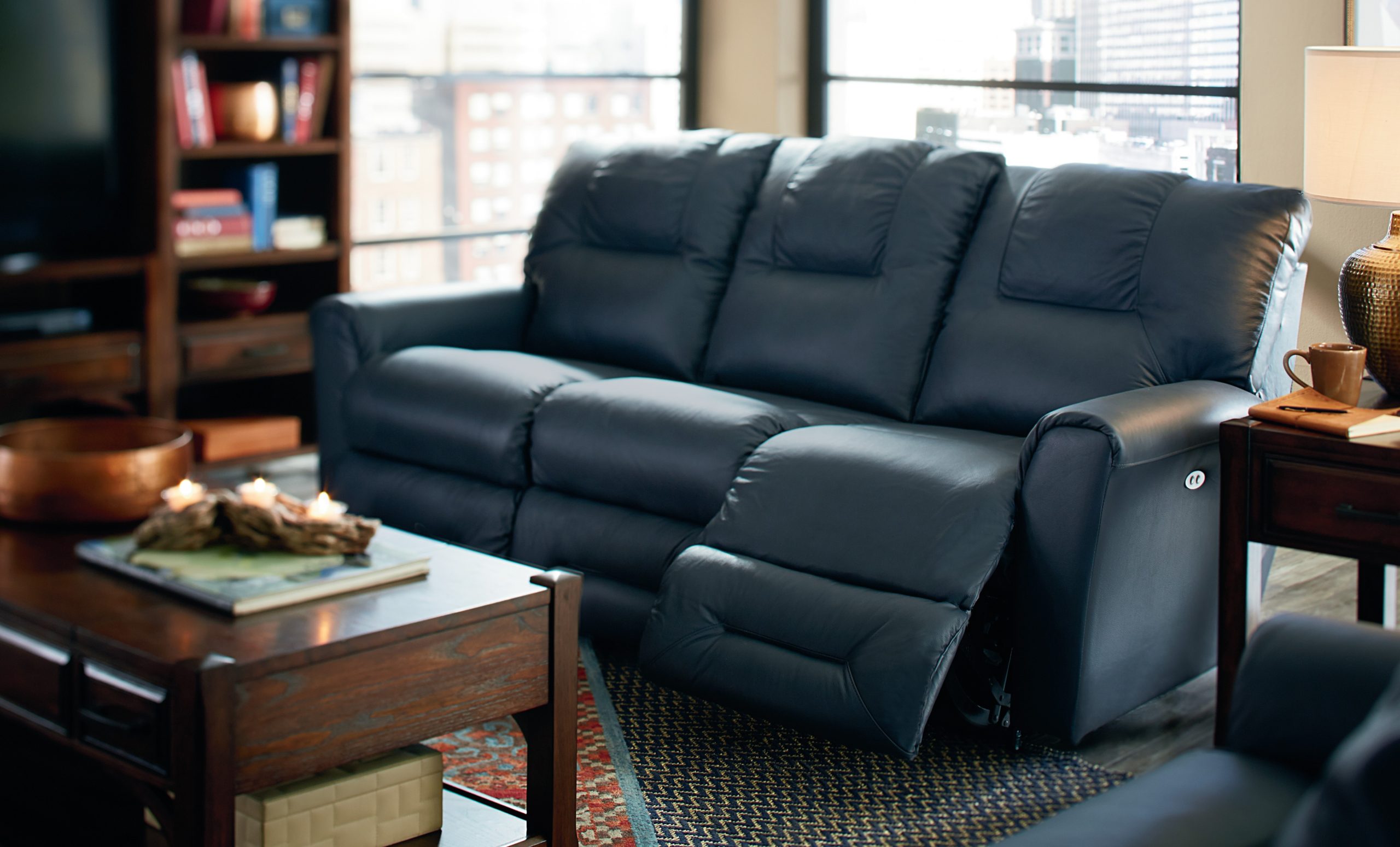 Next Steps
Your home is filled with your favourite people and things. Certainly, your furniture should reflect the many sides of your life – stylish, durable, sensible and full of personality.
The Easton reclining sofa brings modern comfort to your family or living room. It's ideal for those that love to lounge and prefer clean lines and a casual style. Transitional arm style allows Easton to pair easily with many different styles. As part of our Smart Buy program, it is the most cost-effective reclining sofa if you are willing to sacrifice your choice of fabric.
If you feel the Easton sofa can meet your high demands, it is worth a trip to one of our Ottawa and Kingston La-Z-Boy locations to meet in person!
Barbara cautions that all our sofas have a different feel to them and no two are alike. It is best to meet with a design consultant to get fitted for your perfect seat!
We are happy to help you navigate all the options and tailor a couch that is just right for you. If you're still not sure which one to choose, you can check out our sofas page or contact us today.
Product Info Request
Please provide us with your name and email and we'll get back to you as soon as possible regarding this item.