La-Z-Boy Reese Reclining Loveseat: In-Depth Review
May 28, 2021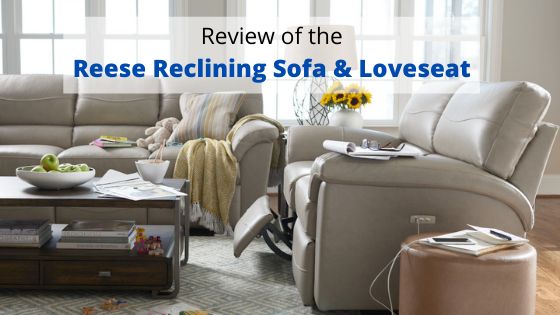 Sofas are an essential piece of furniture for your home. Loveseats offer seating for two with the added advantage of not taking up too much space in the room. With so many sofa and loveseat options to choose from, finding the right one for you can be challenging.
Are you looking to find out more about the La-Z-Boy Reese reclining sofa or loveseat? You may be wondering, "what are the Reese's features and benefits, and is it right for me?"
In this review, you will learn all about the Reese loveseat and why it makes our list of top 5 best-selling reclining loveseats at La-Z-Boy Ottawa and Kingston. The Reese reclining sofa has many similarities to the loveseat, the main differences, of course, being size and price.
Sandra El Nounou has been a design consultant at La-Z-Boy since 2016, and her team in the Hunt Club location in Nepean are like family. She's currently working on completing her bachelor's degree in interior design and enjoys travelling, canoeing, and going to the beach on a warm summer's day.
Sandra says most of her clients love the comfort and the look of the La-Z-Boy Reese sofa and loveseat. They have an extra firm seat with lumbar support, which makes it even more attractive to buyers. Even children love the Reese and enjoy its reclining features as much as adults do.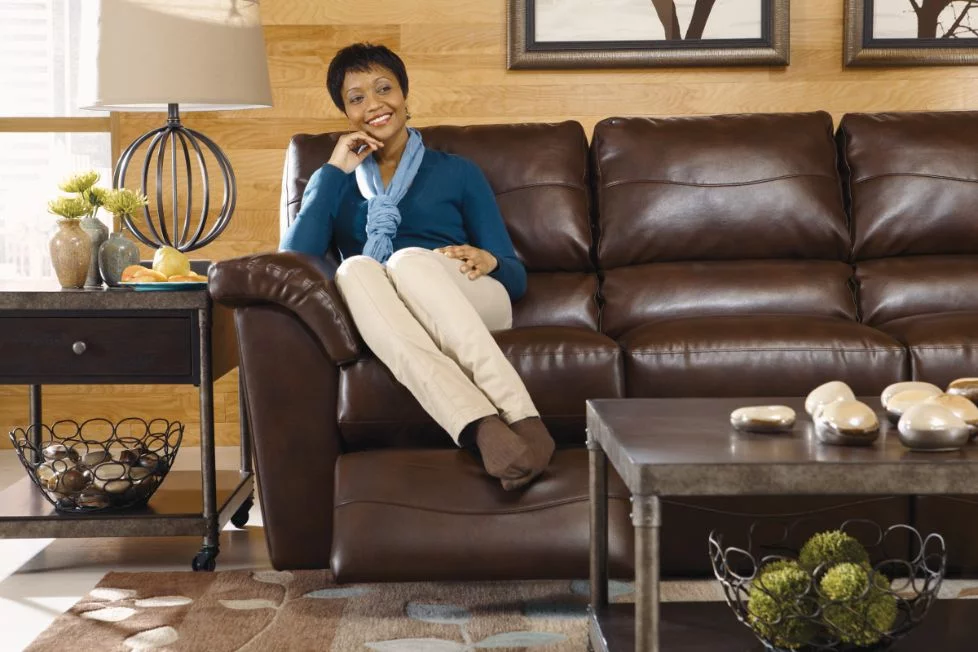 Unique Features
The La-Z-Boy Reese loveseat and sofa have a clean and contemporary style. Designed with single-needle topstitched detailing on the inside arms, leg rest, seat and back, Reese features a pub-style high-quality foam back that provides extra support.
A convenient latch release on the outside arms allows you to easily adjust both backs and leg rests for personalized reclining comfort.
Both sides can recline independently, without activating the leg rests
The Reese sofa and loveseat are also customizable with your choice of fabrics and finishes. With this, you have the ability to make the Reese uniquely yours!
La-Z-Boy® Limited Lifetime Warranty

covers the all-wood frame, mechanism parts and springs. (3-year warranty on the ComfortCore® cushions, 5-year warranty on the mattress with sofa bed option).
It comes with pillow-top seats and ultra-plush pillow backs. Standard cushions include high-grade foam seat cushions that maintain their comfort and appearance. Double-picked blown fibre fill for improved cushion loft and shape retention or upgrade to AirForm cushions.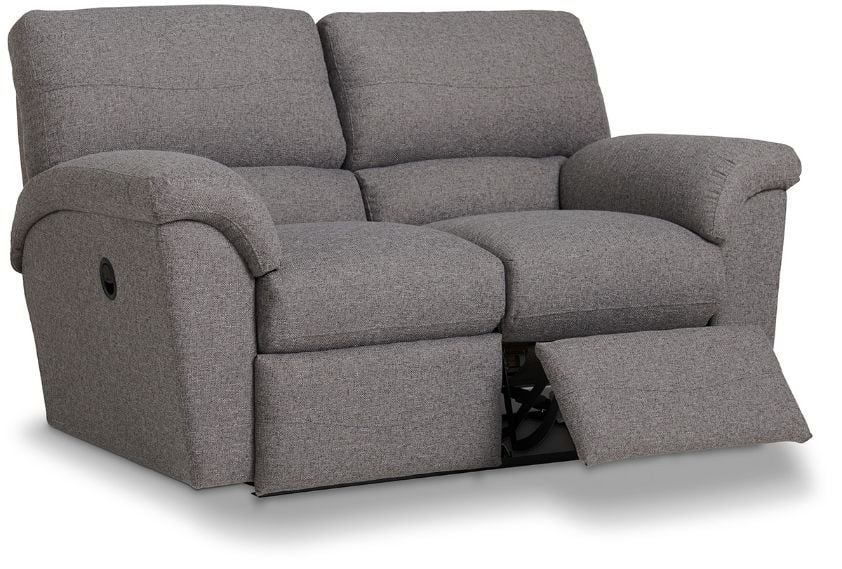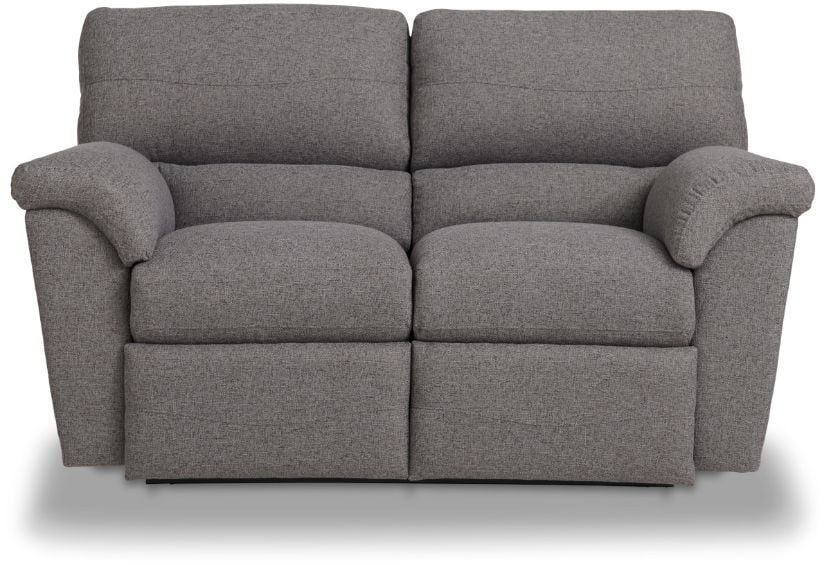 Reese Reclining Loveseat Dimensions
The dimensions for the Reese loveseat recliner are outlined below. The seat height is 21 inches and is a good fit for people of smaller to medium body stature. The loveseat width is 67 inches. Perfect for small and medium-sized spaces.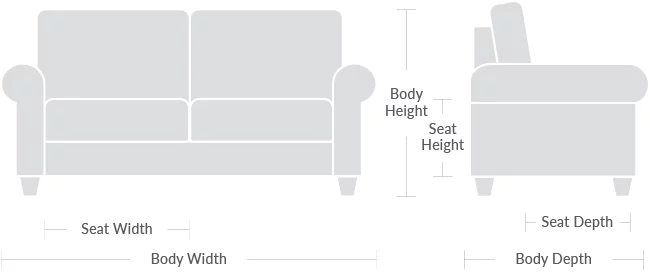 Body Depth: 38"
Body Height: 40"
Body Width: 67"
Seat Depth: 21.5"
Seat Height: 20.5"
Seat Width: 43"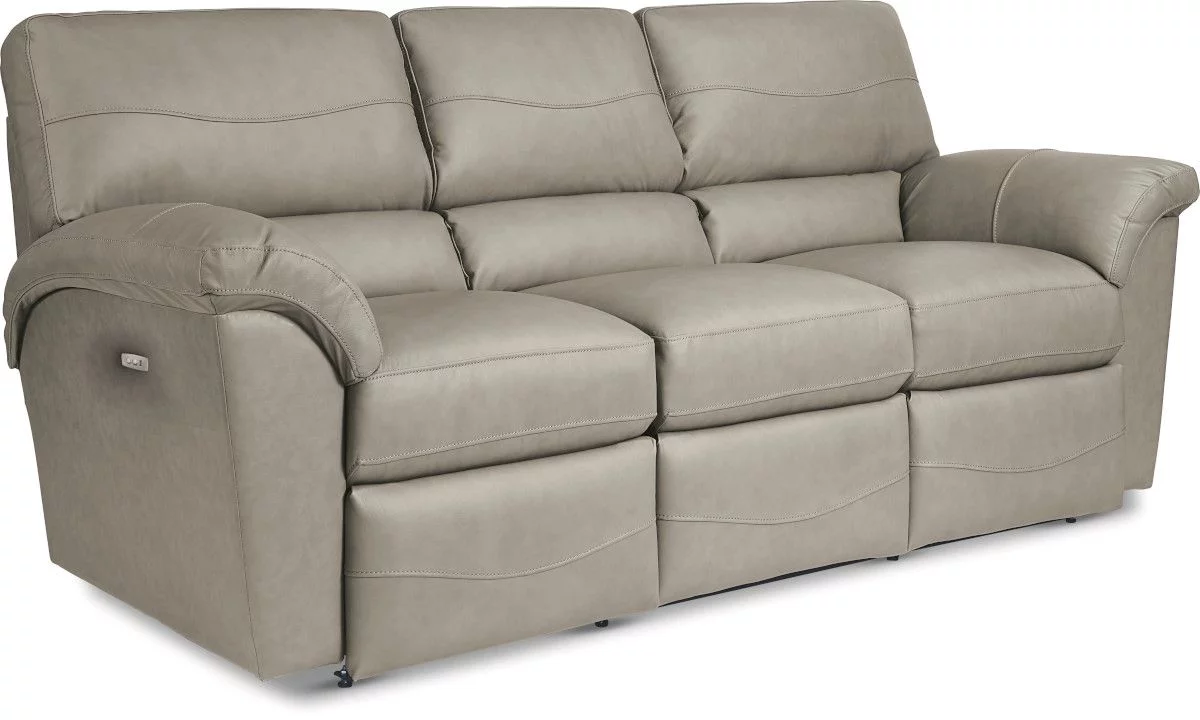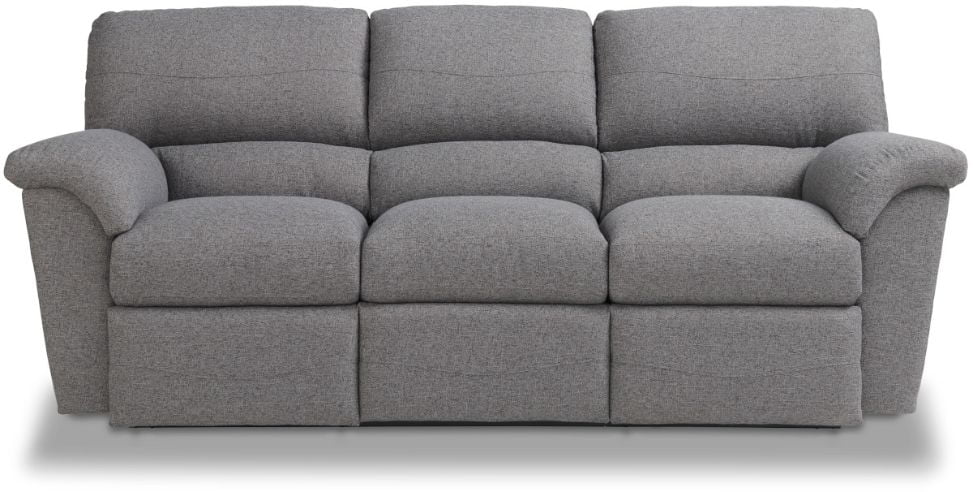 Reese Reclining Sofa Dimensions
The dimensions for the Reese sofa are below. Again the seat height is 21 inches and is a good fit for people of short to medium size stature. The body width is of course longer than the loveseat and will need a larger space in the room. *Interior designer rule of thumb dictates the sofa goes along the longest wall in the room.

Body Depth: 38"
Body Height: 40"
Body Width: 90"
Seat Depth: 21.5"
Seat Height: 20.5"
Seat Width: 65.5"
How Much Does the Reese Cost?
The Reese loveseat and sofa prices come in at the mid-high range of those available on the market today. The quality of construction, the large size of the Reese and customization options are the main reasons for the higher price bracket.
To learn more about the loveseat & sofa costs and their differences, check out our article Loveseats vs Sofa: Size, Cost, Function, & How to Choose.
In manual, the Reese Loveseat has a starting cost of $3,899. In power, the Reese Loveseat has a starting cost of $4,339.
When it comes to the Reese Sofa, in manual, the Reese starts at $4,049, and in power, the Reese starts at $4,489.
The cost of the Reese loveseat is subject to increase based on customizations and upgrades.
*All La-Z-Boy prices listed in this article are subject to change. We aim to update all cost-related articles twice per year. This article was last updated on October 4th, 2022. Please visit lzb.com and select an Ottawa or Kingston La-Z-Boy store location to view the most up-to-date pricing.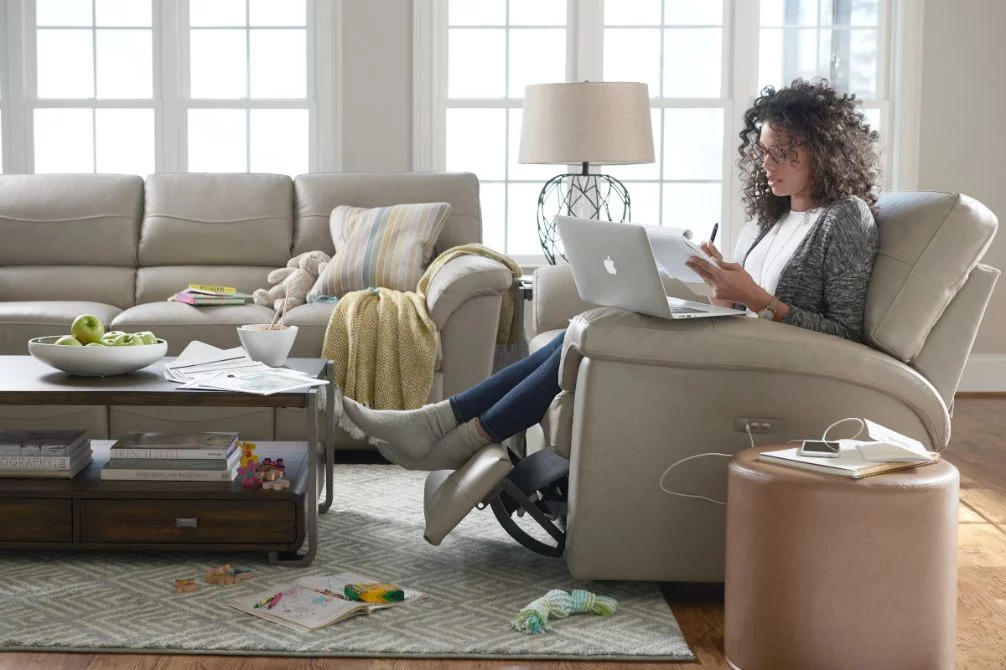 Options & Upgrades
The Reese loveseat and sofa have various customization options available.
Upgrade to power
For ease of use, you can upgrade to a La-Z-Boy power reclining loveseat or sofa. Use the side-mounted 2-button control panel to recline and raise the left leg rest for a wide range of relaxing positions. A built-in USB port powers your phone or tablet.
Upholstery / Cover Options
Your choice of fabric or leather upholstery is an important decision when selecting furniture for your home. The Reese has over 800 hundred cover options including dozens of iClean fabric colours. Choose from the latest colours, patterns and textures.
IClean fabrics are performance fabrics that surround each fibre, creating a barrier of protection that repels spills before they turn into stains.
A subset of covers is available in conserve™ Sustainable Fabrics. This soft, durable, and sustainable fabric is made out of recycled water bottles. La-Z-Boy uses as many as 110 recycled water bottles to create a sectional with this eco-friendly material.
As with conventional furniture fabrics, conserve covers are wear-tested for safety, quality and durability. So, they stay comfortable and beautiful for years after delivery. They come in a wide range of colours and patterns to complement your room.

Seat Cushions
The Reese loveseat and sofa cushions come with standard high-grade foam seat cushions that maintain their comfort and appearance.
Firmer seat options are available at an additional cost. For more information view our Motion Furniture Collection catalogue and our in-depth Review of La-Z-Boy's Chair and Sofa Seat Cushions.
Please note that reclining furniture purchased prior to January 2021 had the option to upgrade to airform

cushions. This cushion includes a two-inch layer of premium quality memory foam added on top of the standard foam base within the seat, chaise and leg rest of the unit.
Console for the Reese reclining loveseat
The Reese Storage Console adds extra arm room and functionality to your loveseat. This console features a hidden flip-top storage compartment, decorative wood top, storage drawer and dual cup holders.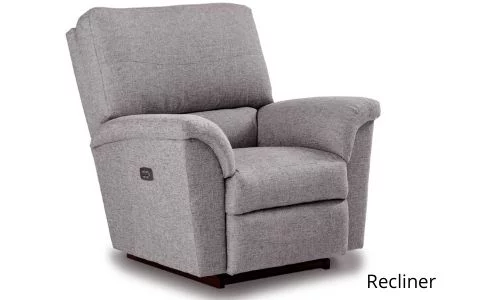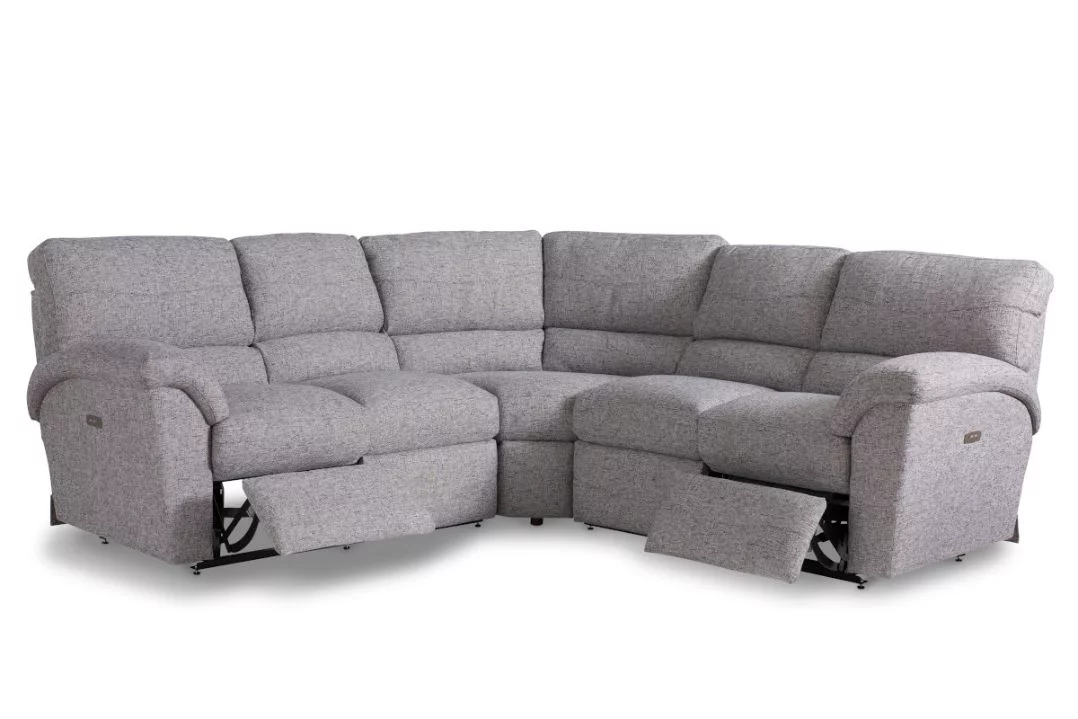 Determining The Right Fit:
Is the Reese Right for You?
The Reese loveseat and sofa are the perfect blends of style and comfort. Customers love that it doesn't look like a traditional reclining piece. The firmness of the seat and the soft pillow-like arms are ideal for taking an afternoon nap!
As mentioned above, the Reese fits a shorter to medium-sized person and a taller person with a short torso and longer legs. Sandra says, "It's important to know whether you have a balanced, short or long waist to know the best fit for you. Exactly as you would when trying on clothing before you buy to accommodate your body type."
To learn more about getting the right for your sofa, watch this video: How to find the right sofa for your size?
The ultimate test will be your sit test in the Reese to determine the right fit.
Sandra says sometimes she needs to find an alternative option for her clients if the chairback is not high enough or doesn't fit properly.
The manual reclining option can sometimes be challenging to close. For elderly clients and people with diminished arm strength, she would recommend the Reese power recliner option.
If you are looking for a softer reclining seat, Sandra suggests the Trouper reclining sofa. The side arms on the Trouper are a bit lower than the Reese, which is preferred by some.
La-Z-Boy Reese Reviews
Customer reviews for the Reese ratings average a 4.6/5 stars for the sofa and 4.8/5 stars for the loveseat.

Reese Reclining Loveseat is the model for the perfect recliner
I looked for the perfect loveseat recliner and think I found it with the LA-Z-Boy Reese Reclining Loveseat. It is very comfortable. I love that it is cleanly designed and looks like a regular loveseat but then surprises you when it easily reclines using the low profile lever that is easy to reach and not conspicuous and not ugly like so many of those other recliners with huge ugly wooden handles on the side of the chair.
It's a bit pricey but worth every penny in my opinion.
LA-Z-Boy should use this loveseat as the model for future recliner designs.
Mark A

Amazingly Gorgeous Set.
We absolutely love our new set. The color is gorgeous and it truly gave us the look and comfort we wanted.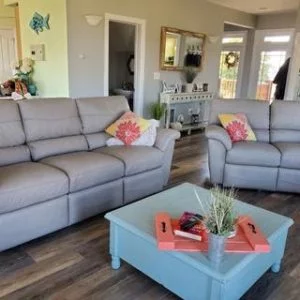 Michael & tara L.

This should last the rest of my life. Well made!
The couch is soft, comfortable, and nicely made. The only negative in my opinion is it does not lay back as flat as I would like it to. Sometimes I like to flatten out to make my back change positions.
Jim, Laura S.
Next Steps
Comfortable furniture is of the utmost importance; however, you also want your furniture to look great in your home. The Reese sofa and loveseat accomplish this objective beautifully.
Sandra's previous clients have thanked her for suggesting this "comfy & stylish furniture with a firm seat." AND "The Reese is the perfect piece to move into a basement because of its removable back."
The quality, style and variety that La-Z-Boy has to offer will ensure you find the perfect match for your needs. We are happy to help you navigate all the options and tailor the furniture that is just right for you at any one of our Ottawa and Kingston La-Z-Boy locations.
Product Info Request
Please provide us with your name and email and we'll get back to you as soon as possible regarding this item.