8 Tips On How to Decorate Your Living Room for Each Season
November 2, 2022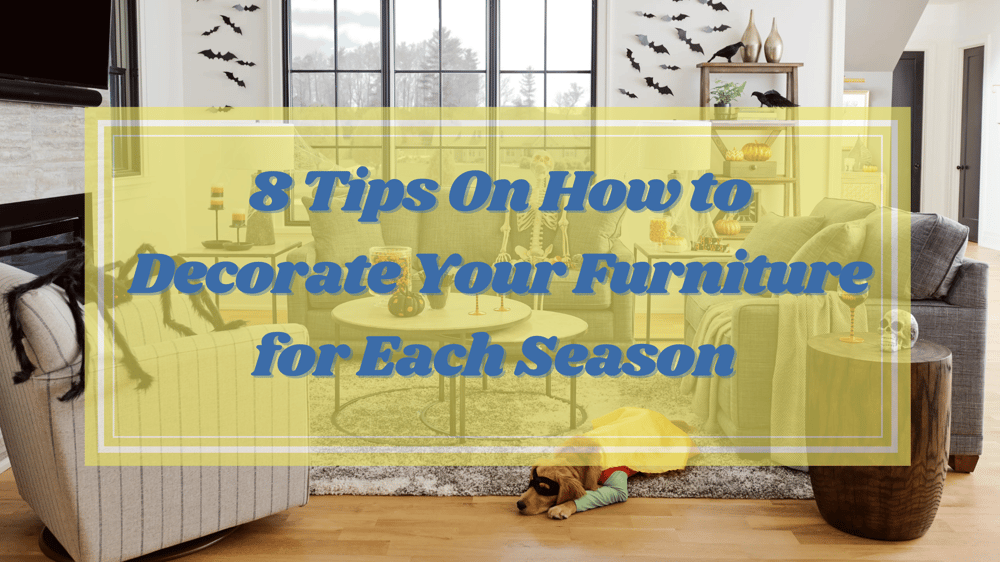 Est. Reading Time: 8 Mins
It's interesting how one season makes you feel different than the other. Some people prefer spring because of the blooming flowers, while others love the summer because of the hot weather.
Maybe you're a fall person who loves seeing the leaves change colours, or you're a winter lover, with an infatuation with watching the snowfall. While each season brings its own joy to others, our home decor often reflects what we love about each season.
Magaly del Castillo, an interior designer at La-Z-Boy Cyrville, says that nature impacts the way we decorate our homes greatly. "If you're someone who loves the colour of flowers, for example, you might consciously or unconsciously want to add those colours into your home."
If you're looking to decorate your room for a specific season, what are some key home decor elements that you should have in your house? At La-Z-Boy, we sell a variety of Home Decor Items for any colour palette you want.
This article will discuss expert tips on decorating your home for each season. Further, we will provide specific accent and decor recommendations that you can find at La-Z-Boy Ottawa & Kingston showrooms.
In This Article…
1. Bring Out the Bold in Fall
What's the first thing you think about when you think of fall? Is it the coloured leaves? The warm tones? Halloween or thanksgiving? Pumpkin spice lattes?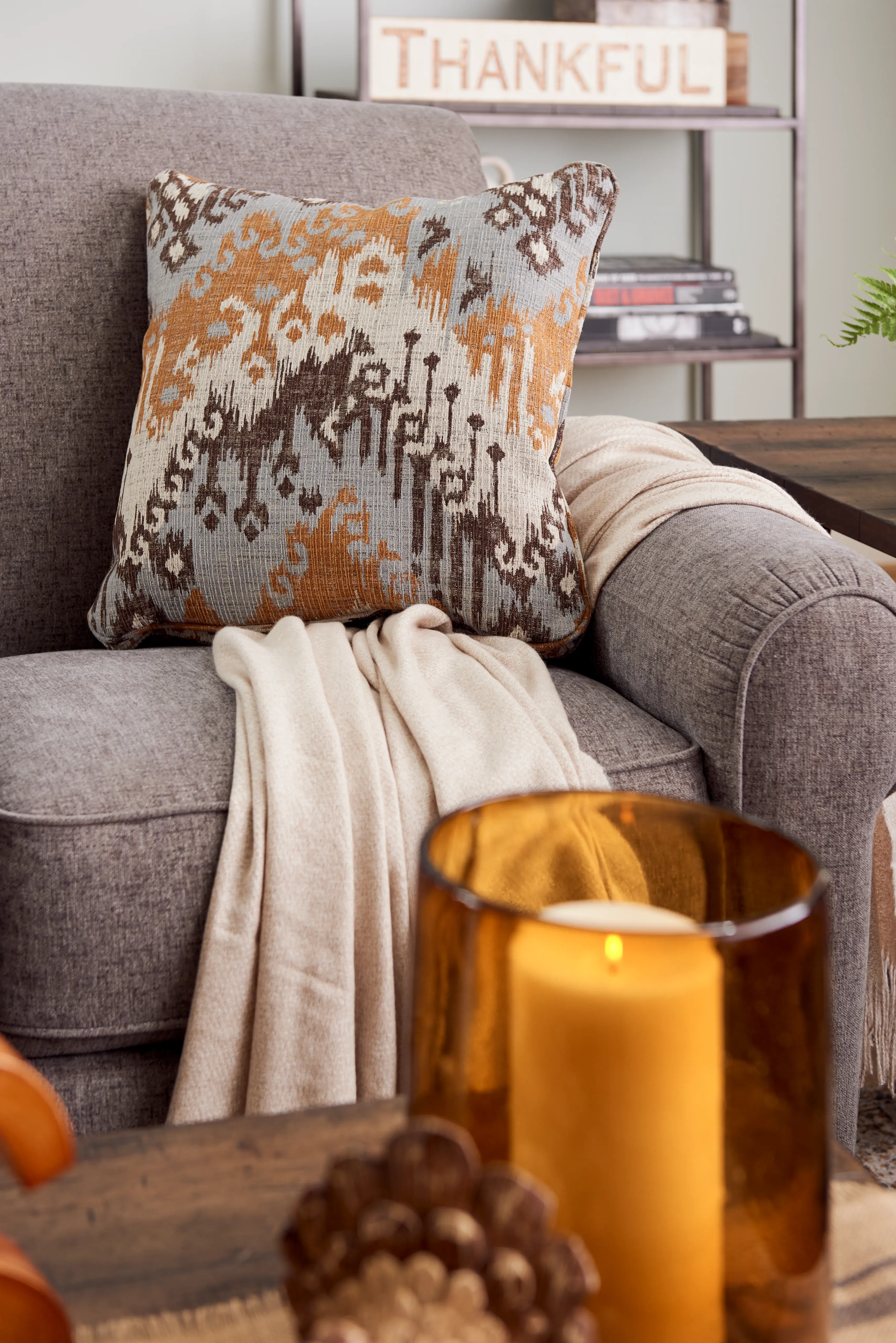 Magaly says fall is the season of "warm tones and sweater weather. When you're going out for a drive or on a walk in your neighborhood, you'll notice the bursts of colours around you."
Bold colours like red, orange, burgundy and yellow are the main theme as the tree leaves transition from green to autumn. "Even the grass turns into a straw-like colour," Magaly says.
Nature and the outside world are a constant in anyone's life, which is why home decor is heavily inspired by the colours shown in nature. Because warm and bold colours are intertwined with fall, people look to those as the main colours that say THIS IS FALL!
The best way to decorate your living room with fall colours is by adding these bold colours with dark oak-toned accents to create a true fall experience.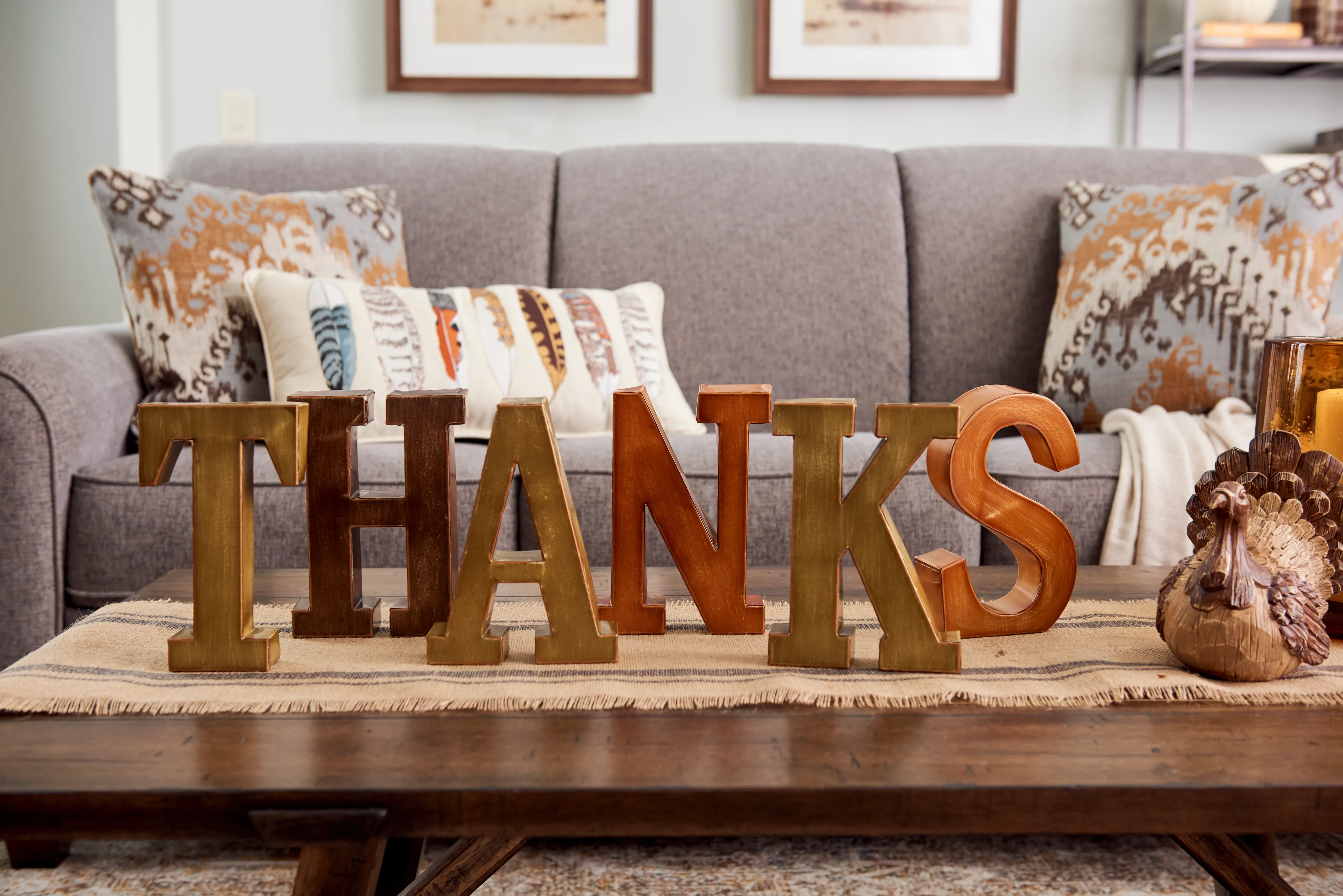 2. Cold Blues in the Winter
As the bold colours get drawn out from the harsh snowy weather, the coldness of winter sets the tone for the next season. The white fluffy snow is reminiscent of sleigh rides and skiing.
Watch the snowfall as you camp next to your fireplace to warm up while sipping some peppermint tea. And, of course, Christmas!
Winter is a very complex season to decorate for. Some may say it's a very polarizing time of the year. Some hate it because of the snow, some love it because of the holiday spirit.
Because there are so many different feelings and emotions attached to this season, there are at least two different ways you can choose to decorate your living room for winter.
Magaly says using silver and light blue colours in your room to help recreate the snowy aesthetic people love. "Snow and ice are the main things that people think of when you think of winter," she says. The blues can also be as bold as sapphire or as light as baby blue.
The second way is going toward the joyful and warm route for the Christmas season. Magaly recommends using red and gold accent colours to help accentuate your holiday decor. "You can even add some dark green in there to add the green pine tree colour," she says.
To learn more about How to Decorate for Christmas, look at this article.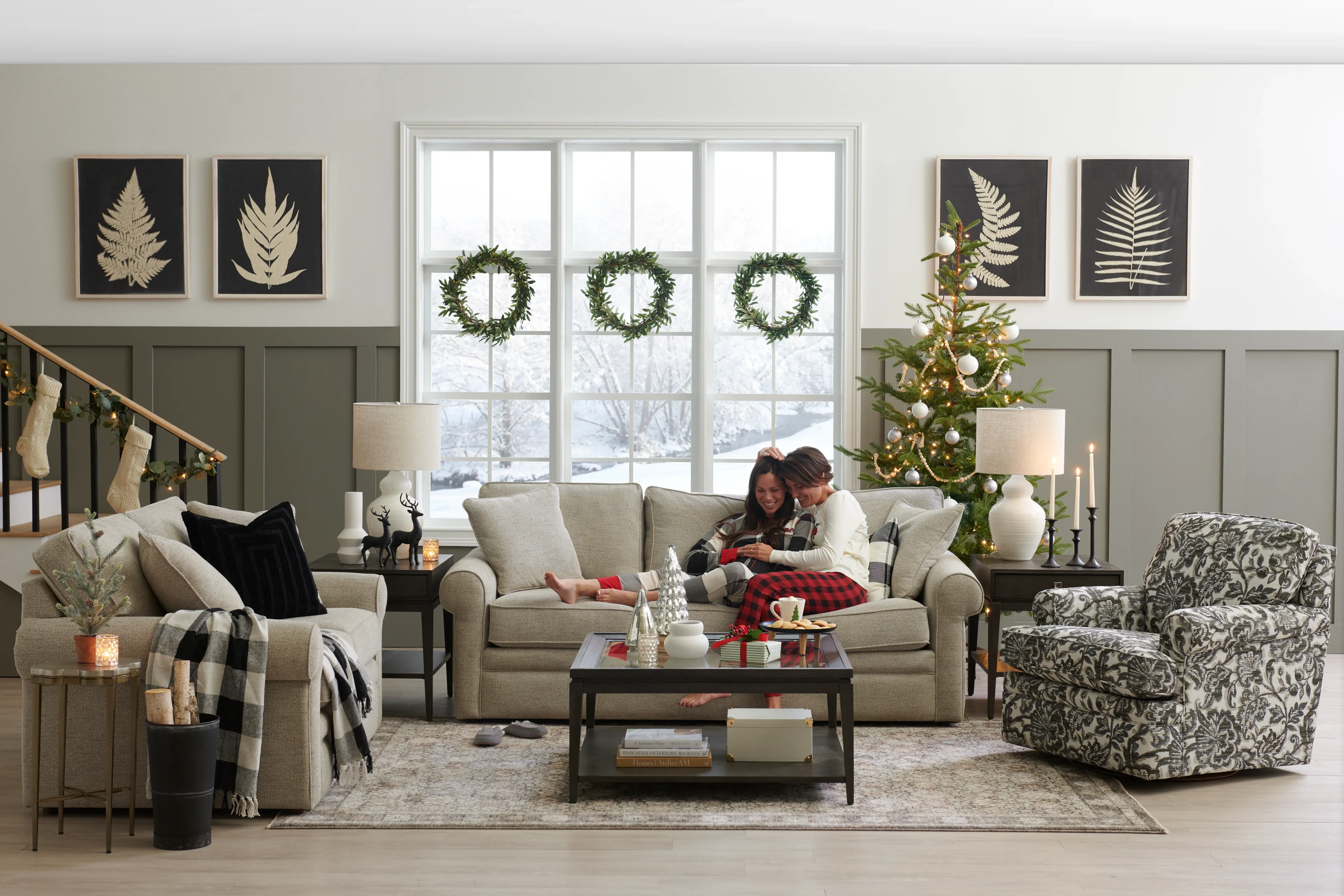 3. Pastels and Flowers for Spring
As the temperature starts to warm up again from the cold, white, and almost colourless winter, we start to see another burst of colour in the spring. But this burst in colours is unlike the bold, warm colours in the fall.
This time around, we are seeing all kinds of pastel colours jumping into the scene. "Pastels remind us of spring because the flowers that are blooming again are taking shape with light colours," Magaly says.
All the light purples, blues, yellows, oranges, and so many others can be seen. "These colours almost excite us, in a way," says Magaly, "maybe because we forgot what colours looked like after seeing white snow for almost four months."
Pastel colours in draperies or pillows can help create a happy environment that excites you for the warmer seasons. Magaly mentions a popular matchup of colours in the spring is light green and yellow. "Flowers like forsythias are a great choice because they have that bright yellow colour," she says.
Since spring is the rebirth of flowers, you can help accentuate your home with an impressive colour scheme that awakens your inner mother nature.
"You can decorate your entire room with pastel coloured flowers if you want to," Magaly says.
To learn more about How to Decorate for Spring, look at this article.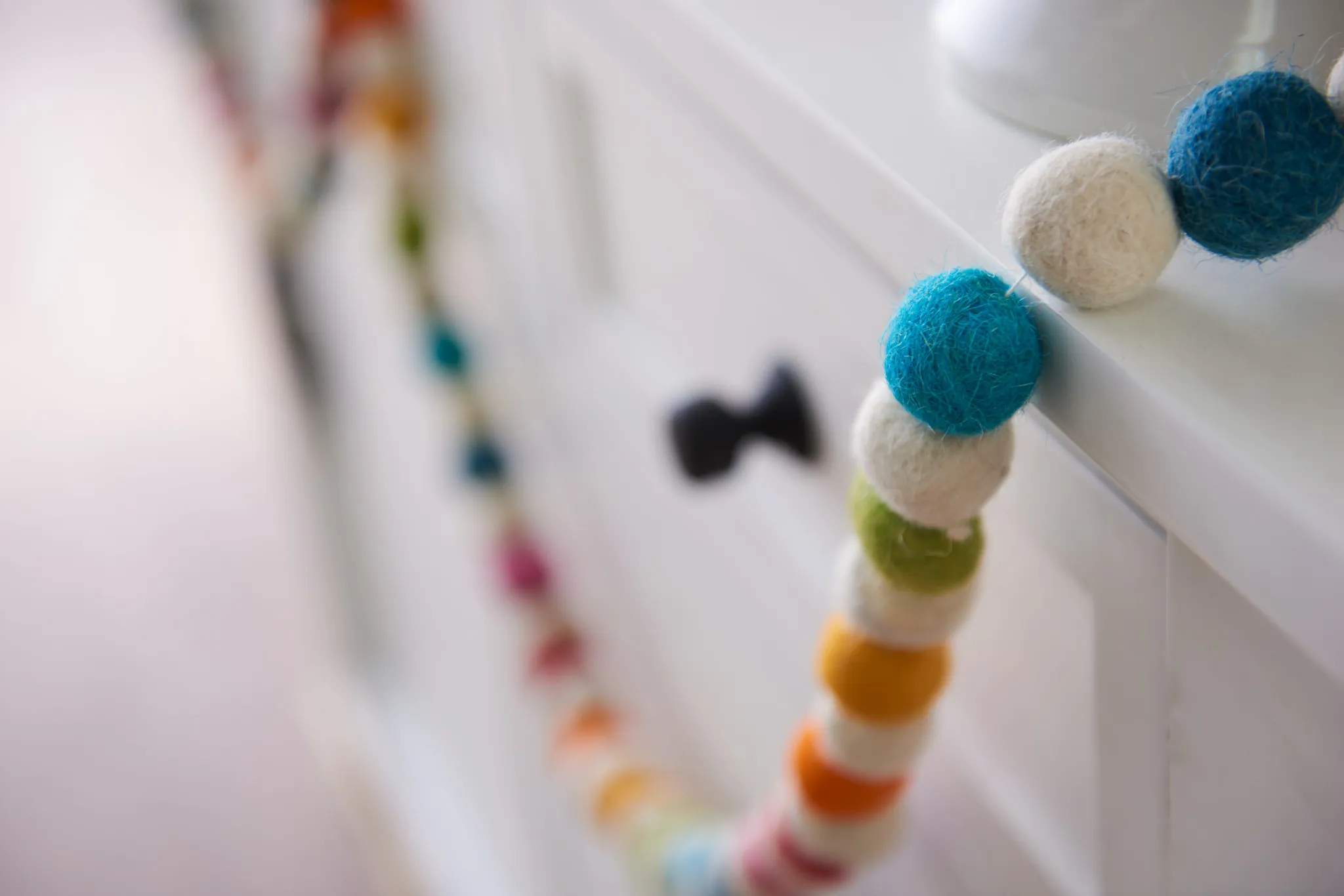 4. Greenery for Summer
Last but not least, the pastels change from light to bright as the flowers fully bloom in the summer. As summer kicks off, your sweaters and pants are now switched out for t-shirts and swim trunks.
Summer is the heat call, with your living room showcasing strong greenery. Along with your strong greens, remember to accentuate with bark-toned colours like brown or tope.
Magaly also says that plants can be used to help accessorize your living room. Bringing in green flowers can create a more natural look if that's the kind of style you like.
You can also choose to add some light blues instead of brown to help bring the outside in. Light blue is reminiscent of the ocean or the sky, which creates a calming look.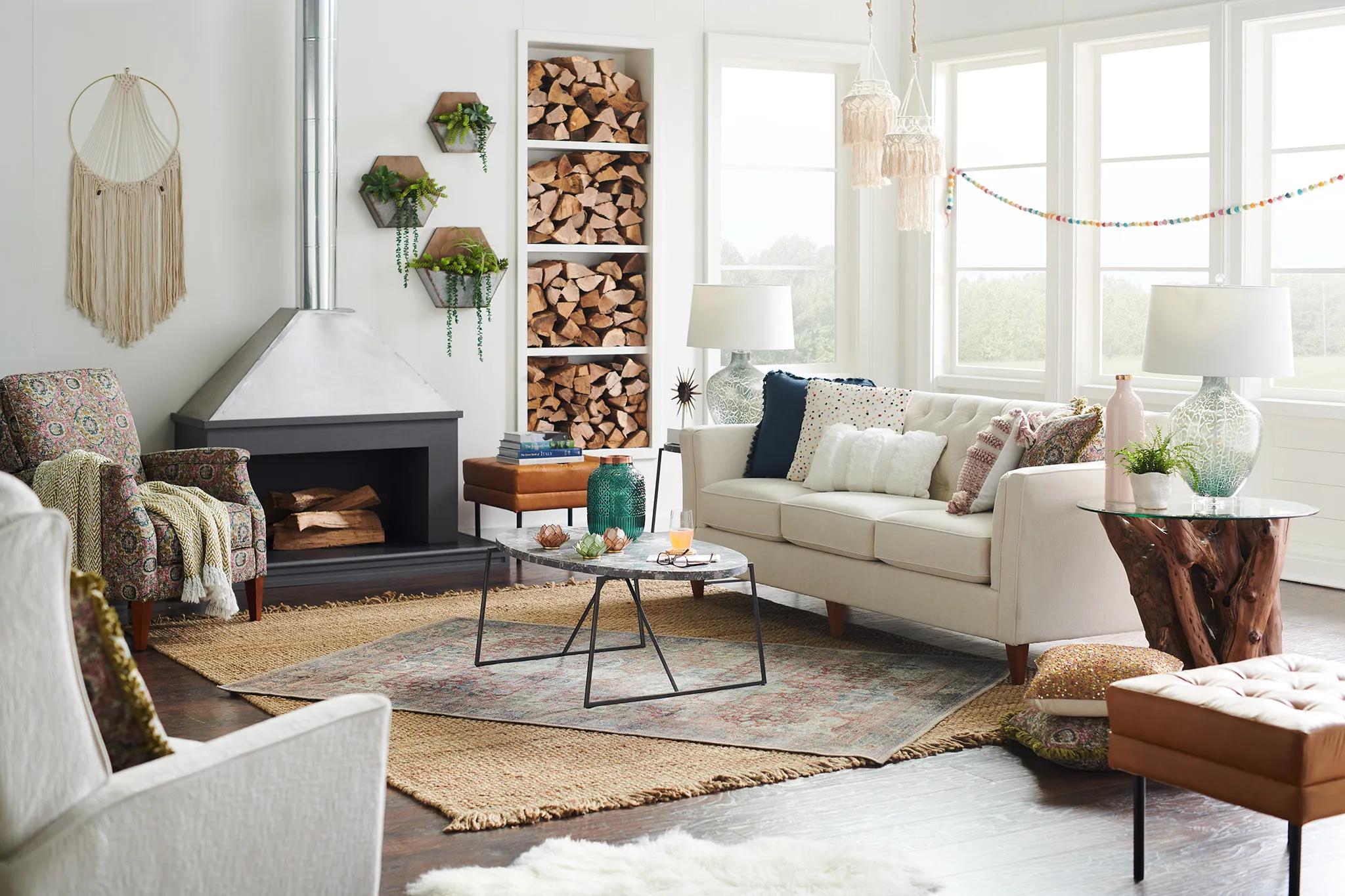 5. Use Blankets and Pillows to Accent the Seasonal Change
Now that we're familiar with what each season centers around, what are some main home decor pieces that can help accentuate these colours more? One of the easiest things you can switch out from season to season, according to Magaly, are blankets and throw pillows.
If you have orange throw pillows for fall, you can decorate your living room with those colours for the fall. If you have a green blanket, you can use it for either summer or spring, depending on its lightness.
Sometimes pillows can take up a lot of room in storage. To make things easier for you, if you don't have the extra space to store pillows, change your pillow covers with different colours, so you don't have to store pillows entirely.
Blanket colour, as well as blanket thickness, changes within the seasons. In the winter, all we want to do is remain warm, and in the summer, we're looking to cool down. So, Magaly mentions keeping cotton linens in the summer while bringing heavy blankets out in the winter.

6. Vases and Florals Can Bring More Colour
Magaly recommends switching out vases and flowers for each season to help accentuate your colours. As mentioned before, there are colours associated with each season, so adding an extra colour similar to the seasonal colours already showcased in your room will help greatly.
Magaly says that changing the vase by the kind of material it is can help accentuate an aesthetic. "If you have a cold clay ceramic vase in a light blue, this can work for either summer or winter, since it can act as a sky or snow colour," she says.
Metal and dark brown coloured vases work better with a fall aesthetic since darker colours tend to work better at making those bold, warm colours burst out more. Glass or crystal vases help accentuate the ice tone we love in the winter.
As for the kind of flowers you should add, Magaly says that the colour is what matters more so than the type of flower. "Obviously there are some flowers like poinsettias that do better in a certain time of the year, but a flower like a sunflower, actually works better in a fall like room rather than a summer room," she says.
Sunflowers have a bright yellow colour that certainly looks like the sun, but it can also work well in a fall room because the colour is very bold and attention drawing.
7. Keep in Mind the Colour of Your Furniture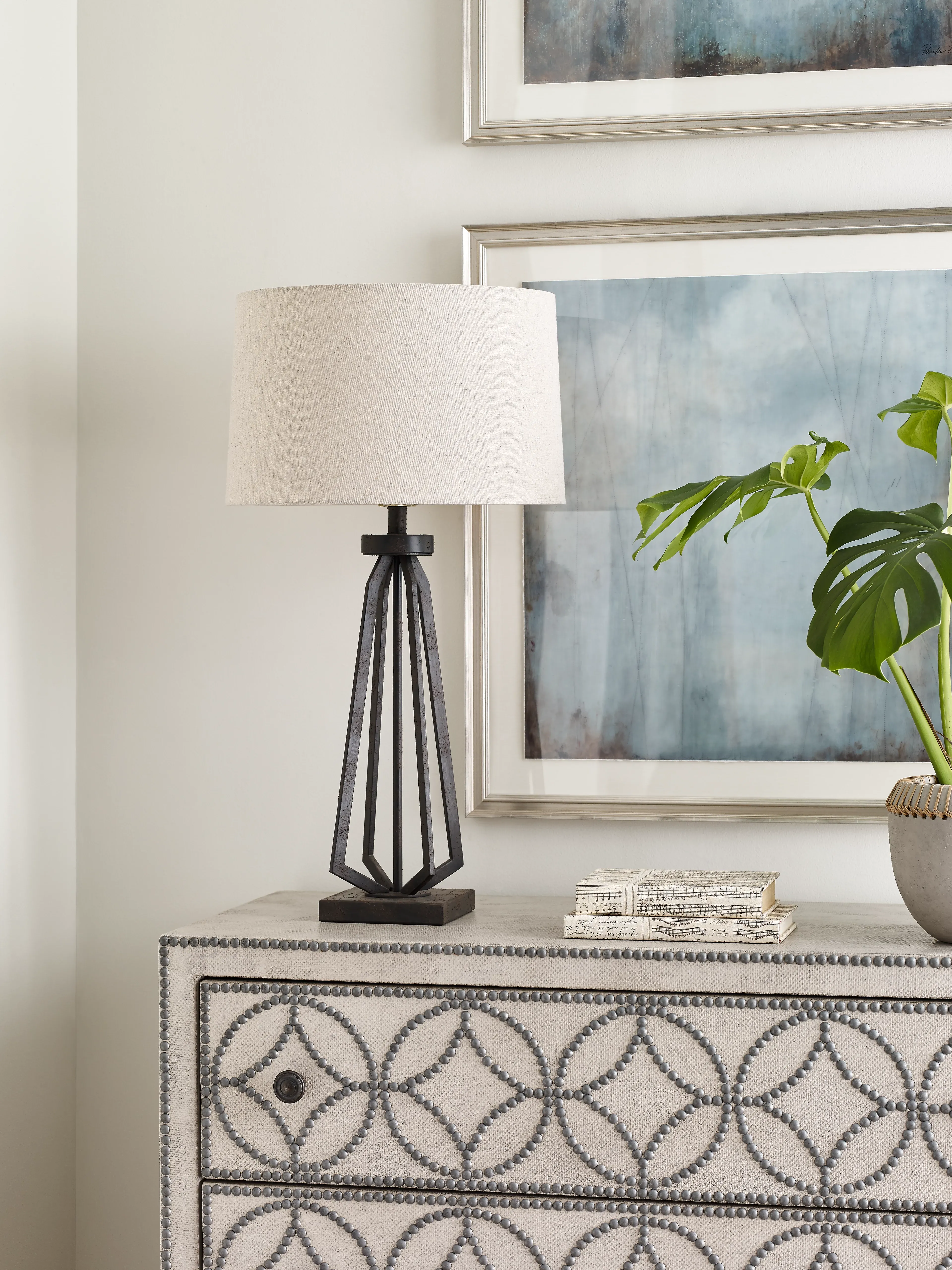 One thing you cannot forget about when decorating your room is the colour of your furniture. Sofas, recliners and occasional tables are permanent pieces added to your room's colour palette.
After all, you wouldn't be interchanging sofas as the season's change – unless you have the room to store extra sofas for each season… Either way, sofas and other main living room furniture items are a mainstay in most people's rooms.
If you are someone who loves decorating for each season, it is always better to go for neutral-coloured furniture pieces in your house. "That way they don't clash with any new colours you feel like adding to your room," she says.
She also mentions that some colours work well with any season. Darker colours, like an oak brown coffee table, are known to make bold colours like orange or green pop more. "It's why our eyes are so drawn to trees," she says.
8. Consider Your Artwork
If you really want your room to coordinate with colours, you also might be more inclined to change your artwork throughout the seasons. "I change my artwork when going from season to season," says Magaly.
If you have a specific piece of artwork that goes well with every season, however, this can work too. Abstract artwork is perfect example of wall art that can be kept on a wall for multiple seasons, especially if they have many stand-out colours.
"As you decorate your room, one colour will shine more than the other, depending on what accent colour you choose in your living room."
The paintings below, for example, show a colour associated with each season. As you decorate your house with different accents for each season, a colour will pop out more depending on the colour palette in your room.
htps://www.istockphoto.com/photos/four-seasons-abstract : https:/www.saatchiart.com/paintings/abstract/seasons : https://pixels.com/featured/2-abstract-floral-watercolor-painting-pluie-r.html
What's Next?
As for La-Z-Boy-specific items to furnish your room for fall and each season, we have a wide range of home decor products from different subsidiary brands that can be used to create seasonal aesthetics.
To help you start your La-Z-Boy home decor journey, read this article about our Home Decor Selections to see what can be used for the specific season you wish to decorate.
While learning about our home decor selections, you can visit one of our La-Z Boy Ottawa & Kingston stores to see our home decor items in person. You can also schedule a visit online before coming in.
Our design consultants are always eager to lend a helping hand. Take advantage of our complimentary interior design services to see how our furniture and decor could fit in your home.
Related Articles:
Ideas for Decorating Your Living Room
Everything You Need to Know About the 2022 CHEO Dream Home
Product Info Request
Please provide us with your name and email and we'll get back to you as soon as possible regarding this item.