Partner Approved Man Cave Ideas
April 16, 2021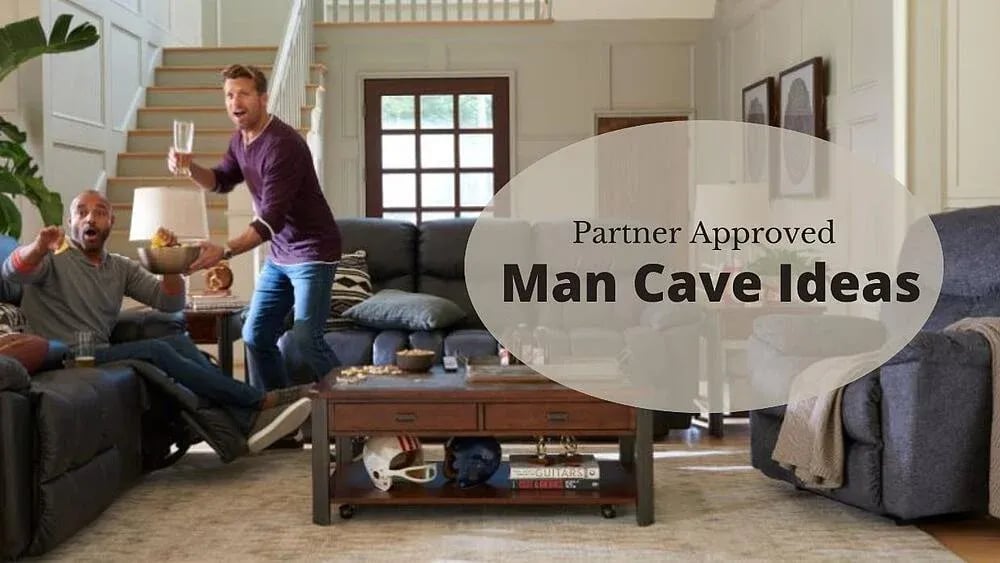 Traditionally, the Man Cave was designed as a personal sanctuary for men to indulge in their hobbies. A place to escape on football Sunday or get lost in a video game.
But why should men have all the fun?!
Today, the Man Cave has evolved to become a home within the home as a place for family and friends to enjoy together. It is a shared space meant for good times, good food, and even better memories!
This idea of the Man Cave has really taken off in the world of interior design! So much so that it has achieved a status of its own amongst furniture manufacturers. Gone are the days of the Rumpus Rooms with the discarded couches and teetering cast-off tables. Believe it or not, but there are many ways to make the Man Cave the most treasured room in the home.
Let's look at what makes a great, sought-after Man Cave and how a few tweaks can make it acceptable for even the fussiest partner.
1. COMFORT – Furniture for this special space needs to offer exceptional comfort that encourages everyone to relax.
2. CLEAN – The perfect Man Cave will get lots of use and might be susceptible to the occasional "Oops!" That is why it is important that this room is filled with furniture and accessories that are resistant to spills and stains, as well as wear and tear over time.
3. STYLISH – There is no reason for the Man Cave to comprise Grandma's old, beaten-up sofa and mismatched rugs. A great Man Cave needs furniture and accessories that look stylish.
4. CREATIVITY – Why not "wow" your guests by incorporating some fun and creative elements into your Man Cave?! This should be a room for entertainment and fun.
Comfort First
Let's begin with the comfort requirements for your Man Cave furniture!
First and foremost, the Man Cave should be a place where family and friends feel comfortable enough to kick up their heels and unwind.
A reclining sofa or sectional is a popular choice for achieving comfort in the Man Cave. These offer a higher back that supports the head and neck, the comfort of a reclined position, and soft cushioned arms. Larger families or social butterflies may appreciate the added seating offered by a reclining sectional compared to a three-seater sofa.
The Trouper Reclining Sofa at La-Z-Boy combines all of these comfort requirements. Upgrade the Trouper with luxurious features such as power, adjustable headrests, and adjustable lumbar.
Nothing screams comfort like reclining back with a beverage in hand. You can even customize the Trouper sofa to have a built-in cup holder and cubby for ultimate convenience.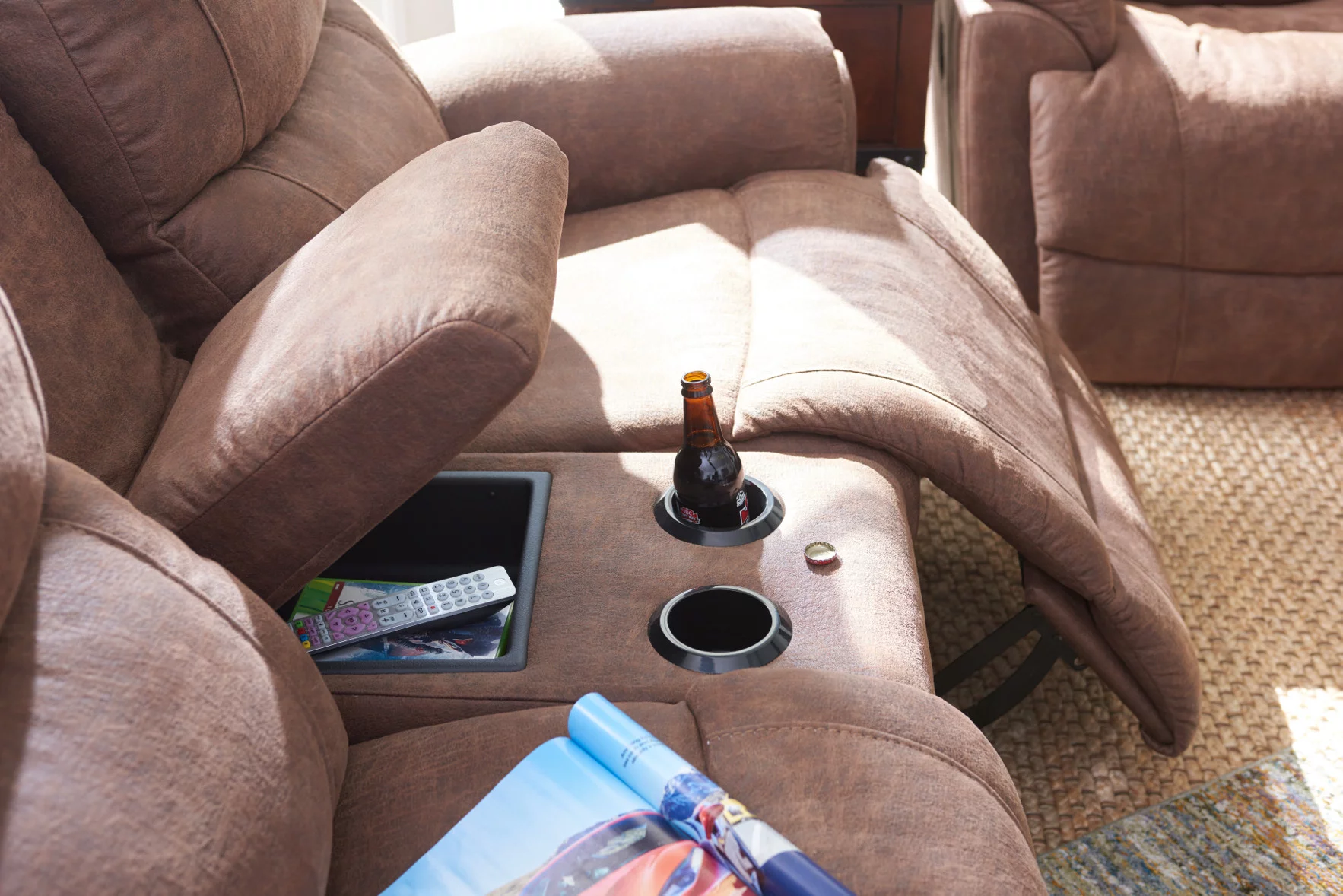 An alternative option would be a stationary sofa or sectional. If your idea of relaxing in the Man Cave is by cuddling with your kids while you watch your favorite movie, perhaps you would prefer the deep seats and plush pillows of a stationary piece.
The La-Z-Boy Paxton Sectional is the perfect option for the Man Cave. It features a loose pillow back and soft seating; just the ticket for couch surfing with your family. This is a deep-seated piece that can be ordered with an optional chaise for lounging. It is also a great choice for building pillow forts on a snowy day!
Keeping it Clean
The last thing anyone wants to do after a great party is to discover a messy stain on their new furniture. For peace of mind, consider furnishing your Man Cave with durable and stain-resistant products.
Here at La-Z-Boy, we have several options that will allow you to enjoy your Man Cave worry-free keeping it in tip-top shape.
One of the most durable covers for our sofas and sectionals is our top-grain leather. Leather is breathable, durable, and very long-lasting. We have a great selection of colours that can be paired with our wide selection of pieces.
Perhaps your family prefers a soft fabric. La-Z-Boy also has a selection of fabrics that have been tested to be family and pet-friendly. Some performance fabric options, exclusive to La-Z-Boy, are the iClean fabric and Pet-Friendly. Each of these fabric designations represents a level of performance that adds up to keeping your furniture looking good for a very long time.
Remember that we also offer a fabulous Protection Plan on all our La-Z-Boy furniture. For true peace of mind, this plan can cover you for a myriad of possible "uh-oh" situations.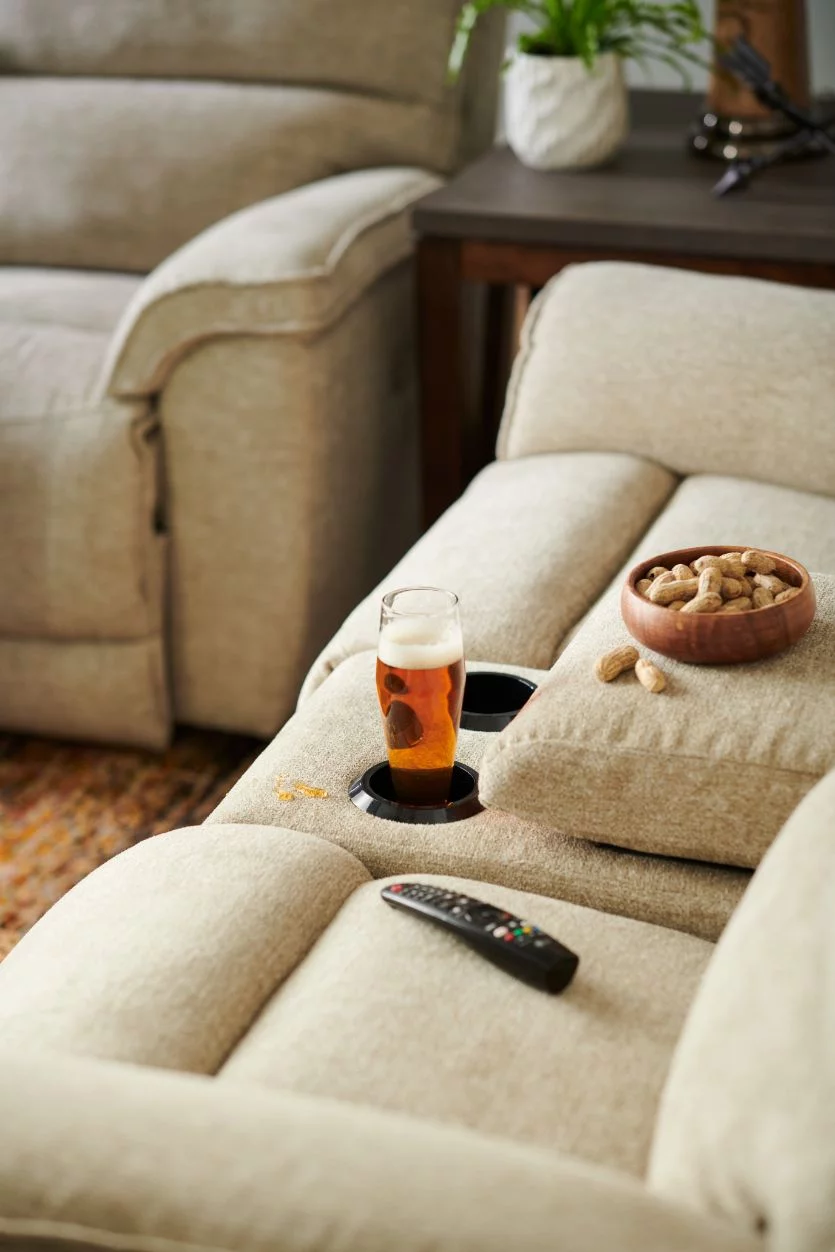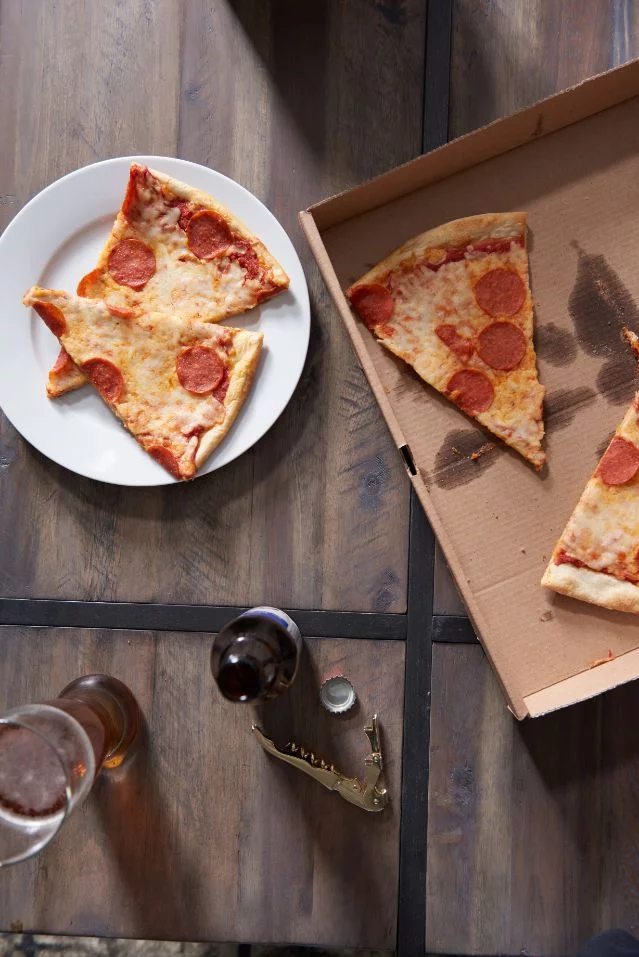 We Be Styling
Comfort and practicality are essential elements of a good Man Cave, but incorporating great design is often a selling factor for a picky partner.
Once you have a comfy and durable recliner, sofa, or sectional, you need to spice up the Man Cave with the perfect accessories.
Begin by considering the end tables and coffee tables to make your seating convenient and engaging. These tables can be as hardworking as your sofa. Many tables include outlets to charge your phone, or tablet, drawers to keep your remotes, and controllers. Some tables offer pull-out coasters or even cup holders for your drinks.
The Artisans Rectangular Cocktail Table, by the Kincaid, a manufacturer of solid wood case goods offered by La-Z-Boy, is a great option to pair with motion furniture in the Man Cave. The castors make it easy to pull close when you are snacking and a gentle push moves it out of the way of your footrest when reclining.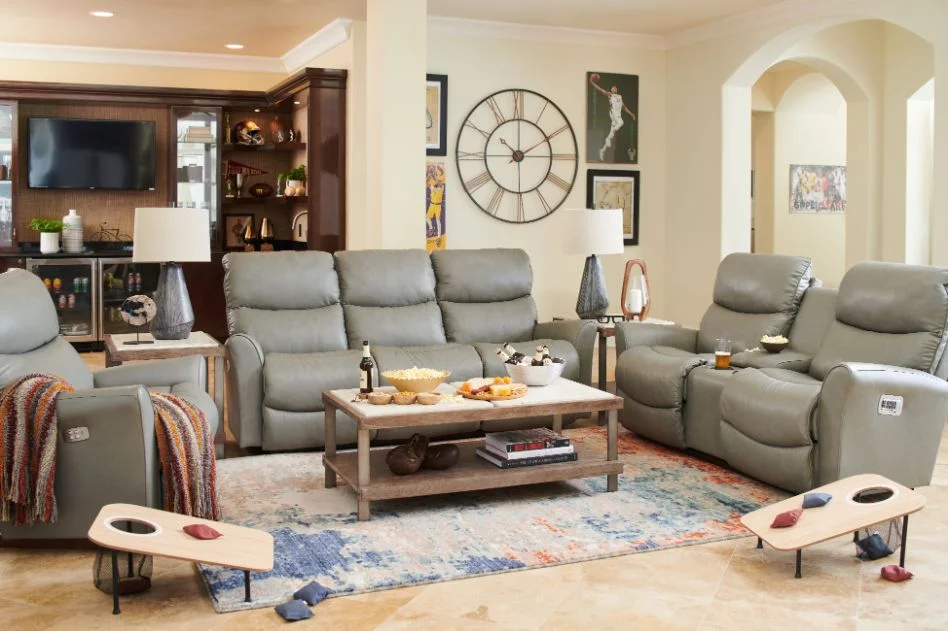 When it comes to side tables, the Hammary Rectangular Drawer End Table is a sturdy yet stylish option. The bright top offers an easily seen "landing pad" for drinks, even in a darkened room.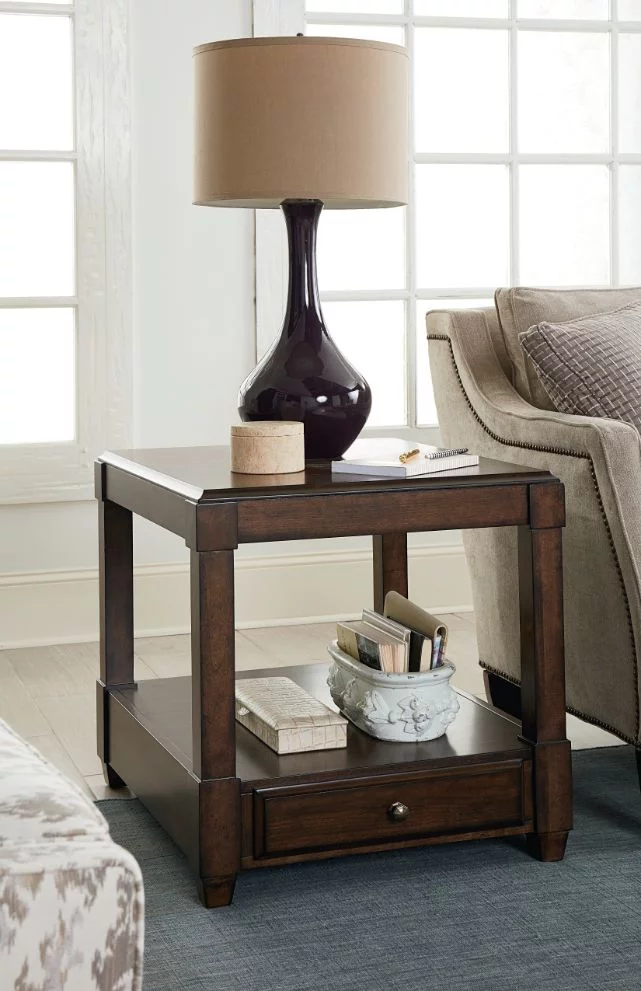 Once you have your tables selected it is time to consider what will be underfoot. An area rug with a secure underpad is always a great choice to create a warm welcoming ambiance.
Consider a hard-working fiber such as polypropylene or polyester for the most stain resistance performance. Both of these fabrics can be made in a spectrum of fantastic colours and can be woven into a dazzling array of textures. They are soft underfoot and resist sun fading, static, and are considered pet friendly.
At La-Z-Boy, we offer a wide variety of quality and stylish Surya area rugs. The Riley, Cesar, and Daytona Beach are all stylish examples of Surya rugs that are made with polypropylene. They are rugged and durable, yet easy to clean, making them kid and pet-friendly.
Get Creative, the Sky's the Limit
Finally, adding some creative elements can completely upgrade your Man Cave. Go from "host" to "hostess with the mostess"!
If you enjoy unwinding with a couple of snacks and refreshing beverages, you may love the convenience of a mini-fridge or kitchenette in your Man Cave. Take it up a notch by installing a snazzy home bar.
What about movies? Do you enjoy cuddling up with the family and some popcorn to enjoy a film? By installing a home theater in your Man Cave, you won't even need to leave your home for an all-encompassing cinematic experience.
Another way to level up for Man Cave is by incorporating some games. A pool table, poker table, or darts board may bring some healthy competition into the Man Cave.
For more creative ideas, check out 20 of the Coolest Basement Ideas.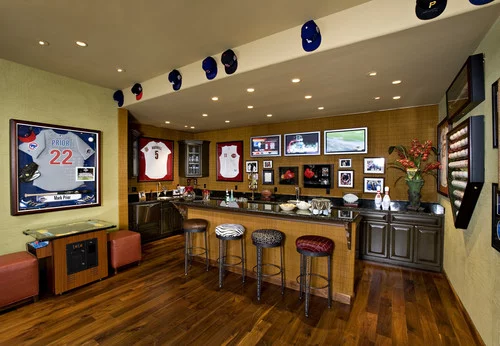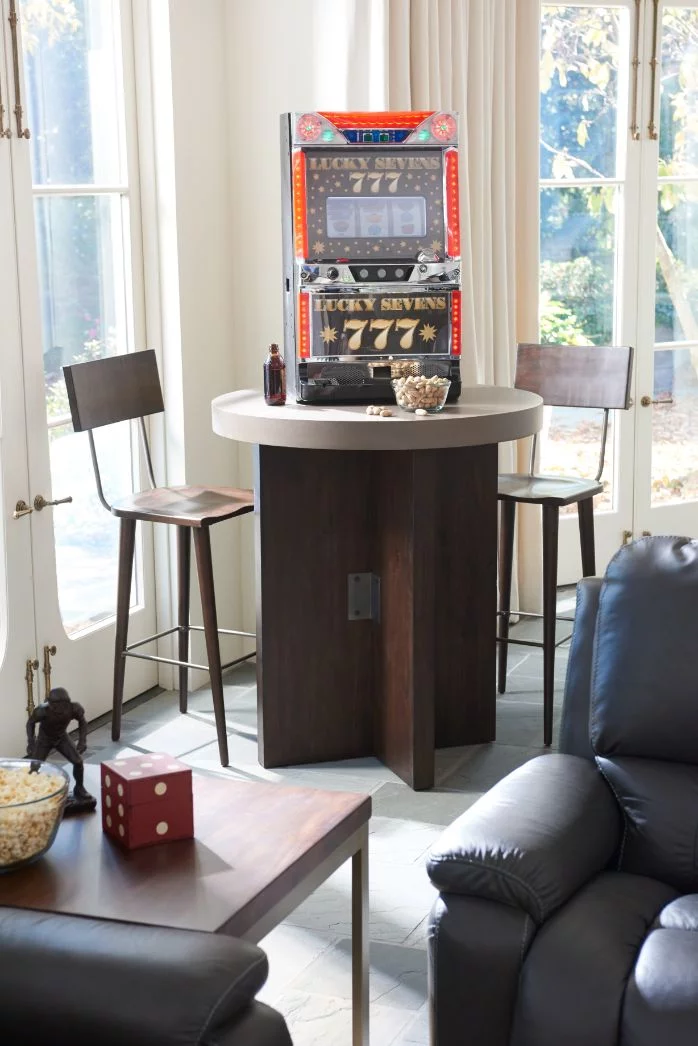 What's Next?
Comfort, clean, stylish, and creative… These are the elements of a partner-approved man cave!
Not only will your Man Cave have your partner's stamp of approval, but you may be turning your friends away at the door once they discover your at-home hidden gem.
At La-Z-Boy, we have over 90 years of experience furnishing homes with comfortable and quality furniture. Our experience goes beyond just the living room as our talented interior designers are eager to tackle the man cave as well.
Take advantage of our complimentary interior design services and let us help you put together a comfortable and stylish Man Cave that will blow your partner's socks off!
Visit us at a local Ottawa or Kingston La-Z-Boy location or schedule a visit online.
We look forward to meeting you and bringing your Man Cave vision to life.
Product Info Request
Please provide us with your name and email and we'll get back to you as soon as possible regarding this item.