How to Take Advantage of Boxing Day Furniture Sales: 6 Tips & Tricks
December 14, 2020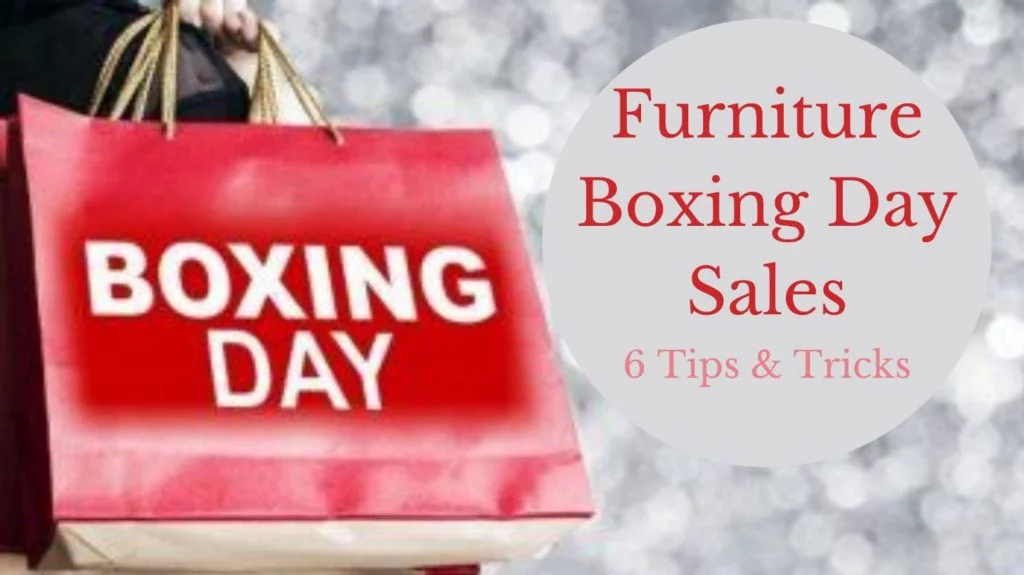 It is that time of year again!
We are quickly approaching the holiday season, and you know what that means … Boxing Day sales are right around the corner.
Soon enough, storefronts and billboards will be plastered with Boxing Day deals, discounts, and steals.
Although exciting, the promotional buzz leading up to Boxing Day can be rather overwhelming.
I don't know about you, but with a flood of deals and shopping options, I tend to feel a sense of panic. It can be difficult trying to decide what to buy, how much to spend, and how to best take advantage of the boxing day blowout!
Especially when it comes to furniture shopping, big-tickets items can be a significant investment. That is why I want to make sure that I am getting the best bang for my buck on Boxing Day.
Not to worry, this year we will approach Boxing Day sales with ease. Read on to learn some tips and tricks on how to take this year's Boxing Day sales by storm.
The Truth About Shopping for Furniture on Boxing Day …
Before you embark on your boxing day shopping spree, let's get one thing clear about furniture sales:
Despite popular belief, Boxing Day is actually not the best time for furniture deals. In fact, the best time to buy furniture on a budget is in July.
With that being said, don't let that discourage you. Furniture retailers still offer great deals this time of year.
If NOW is the time to buy that brand new sofa, go for it. BUT, if buying a new sofa is not an urgent matter, you may consider waiting until July to get the best deal possible.
To learn more about furniture sales throughout the year, take a look at the article When is the Best Time to Buy Furniture.
1. Set a Budget & Let it be your Guide
Now let's get started.
First and foremost, set a Boxing Day budget.
Without a budget, it is easy to get swept away by the allure of the deals. Although the price tags can be tempting, you want to avoid overspending.
Creating a budget prior to shopping will help curb those impulsive buys.
Start by determining how much you are willing to spend. Then as you shop, prioritize your purchases based on this spending limit.
*Tip: One of the best ways to save money on Boxing Day is by only buying items that you NEED.
2. Avoid Buyers Remorse by Planning Ahead
Next, with your budget in mind, make a plan.
It is so important not to go into Boxing Day shopping blindly. If you approach Boxing Day without a plan, you will likely pick up items simply because they are on sale, leaving you with an immense amount of regret (which is why I have six Snuggies taking up space in my closet. Nobody needs six Snuggies).
To avoid buyers' remorse, create a Boxing Day shopping list. Make a detailed list of all of the items you would like to have by the end of the day and then narrow down that list by leaving out items that you can live without.
Another way to plan ahead is by doing a little research beforehand. Take some time to research the deals offered by different retailers and compare them. Remember, not all furniture brands are created equal. Especially if you have your eye on a specific item, shop around to make sure you are getting the best deal and the best quality.
Although they call it Boxing 'Day' or boxing week, these sales typically last up to two weeks. With this, you have more time than you think to compare prices and ensure that you are confident with your final purchase.
3. Consider Shopping Online
Now more than ever, shopping online is a great way to approach Boxing Day.
By shopping online you can avoid long lines, crowded malls, and an overall stressful experience. Instead, you can shop conveniently right from the comfort and safety of your home in your favorite Snuggie (I mean … we could all use one Snuggie, right!?).
On Boxing Day, shopping online makes it very easy to compare pricing and check product reviews prior to making your final purchase. Additionally, some retailers offer exclusive sales online that can't be found in the store.
With this, be aware of shipping fees and return policies when shopping online and calculating the final cost of your purchase.
Further, when shopping for furniture, especially sofas, it is important to do a 'sit test' before purchasing. Not to worry because some furniture stores are booking private shopping experiences in which you can still avoid the chaos of Boxing Day.
4. Early Bird Gets the Deal
This is no secret! The earlier you arrive at the sale, the more selection you will have.
On Boxing Day, everyone wants to get a piece of the (discounted) pie. As shoppers storm the mall throughout the day, the shelves are left very picked over.
Luckily this is not quite as big of an issue with furniture retailers, but it is still a good idea to arrive as early as possible to ensure that those must-have items are in-stock.
5. Reflect Before Purchasing
Whether you are shopping in-store or online, it is important to review your shopping cart before making your final purchase.
Ask yourself, are you buying this just because it is on sale? Do you need this? Would you buy this if it was full price?
If you can answer those questions confidently then you are on the right track but don't hesitate to leave a few items behind if you are unsure.
6. Most Importantly … Have Fun!
Finally, don't take this process too seriously. It is the holiday season after all.
Enjoy the shopping experience with some friends and family. Have fun browsing the selection and hunting for deals.
If you find what you are looking for that is great, but if not, there is always Boxing Day next year.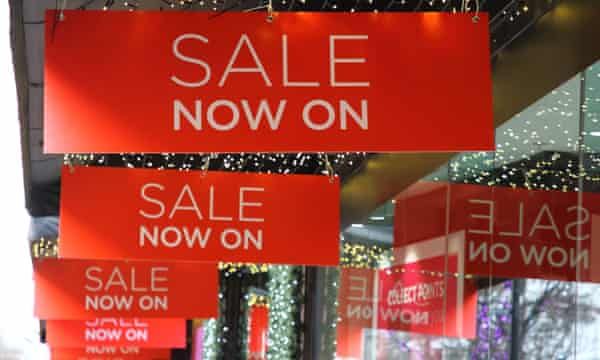 Boxing Day at La-Z-Boy
Check out our Boxing Day deals at La-Z-Boy this year!
Visit us at one of our local Ottawa and Kingston La-Z-Boy showrooms throughout Boxing Week to find the best deals. If you'd prefer, you can also schedule a visit in advance online.
In the meantime, take a look at our Boxing Day promotions online to get a better idea of what you may be adding to your wishlist come the big day.
Shop our in-stock specials now!
We look forward to helping you hunt the deals and find exactly what you are looking for this Boxing Day.
Product Info Request
Please provide us with your name and email and we'll get back to you as soon as possible regarding this item.