Kennedy Queen Sleep Sofa Bed - In Depth Review for 2021
October 16, 2020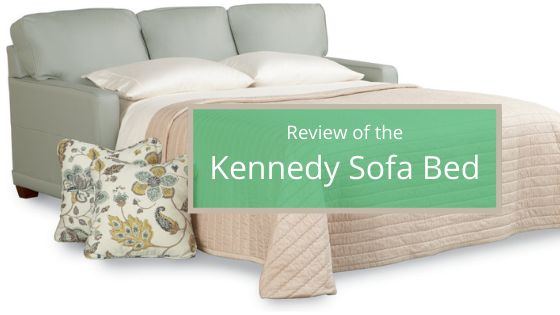 In-Depth Review of the Kennedy
Sleep Sofa Bed
Perhaps when you think of sofa beds, you picture big, boxy sofas with beds that are uncomfortable and offer anything but a good night's sleep for your overnight guests. If it's family or friends that you've invited to stay over in your home, you want the assurance that they'll wake up refreshed and thankful to have had such a comfortable place to sleep.
Kingston designer Mary Lee Smyth has helped many clients find the right sofa bed for their guest room or den. She has great things to say about the Kennedy as it's one of our most versatile sofa beds. "It has a track arm, making it very appealing for people looking for a more contemporary look. The welting on the back and the seat cushions ensure that the sofa always looks spiffy and tidy."
Learn more about the Kenndey sofa bed and why it made La-Z-Boy Ottawa and Kingston's top five best selling sofa beds list. We hope this review helps determine whether the Kenndey's features and benefits are the right fit for your home.
This review of the Kennedy Sleep sofa will cover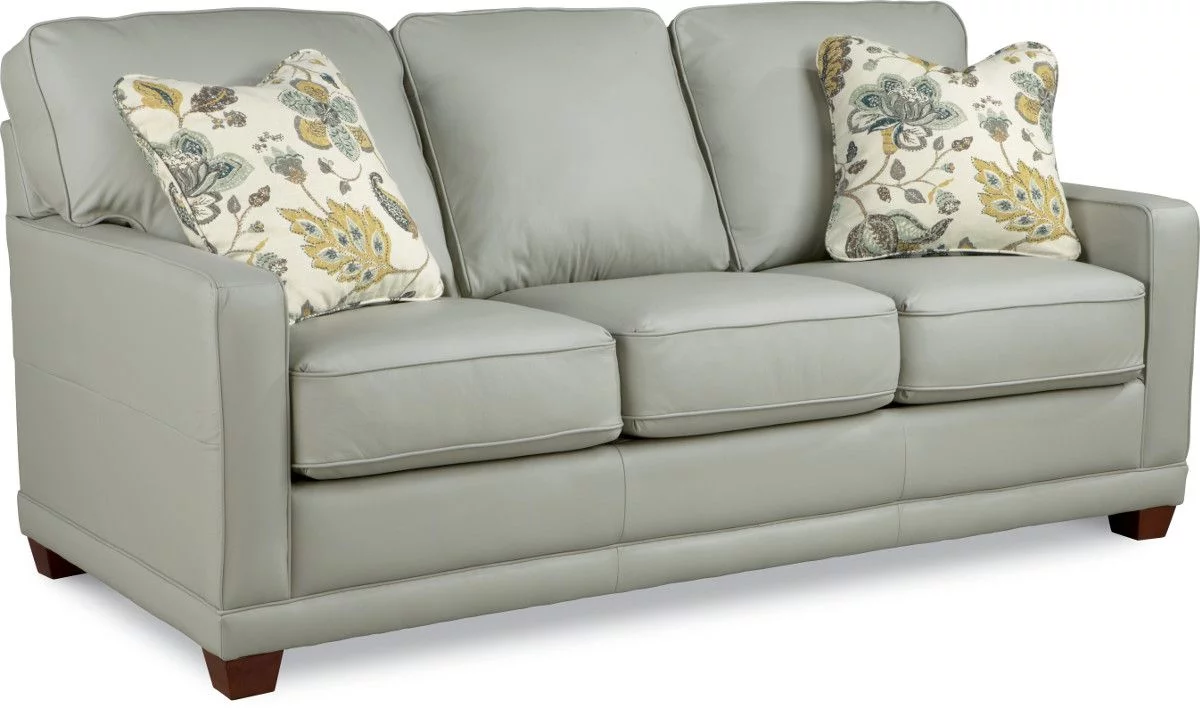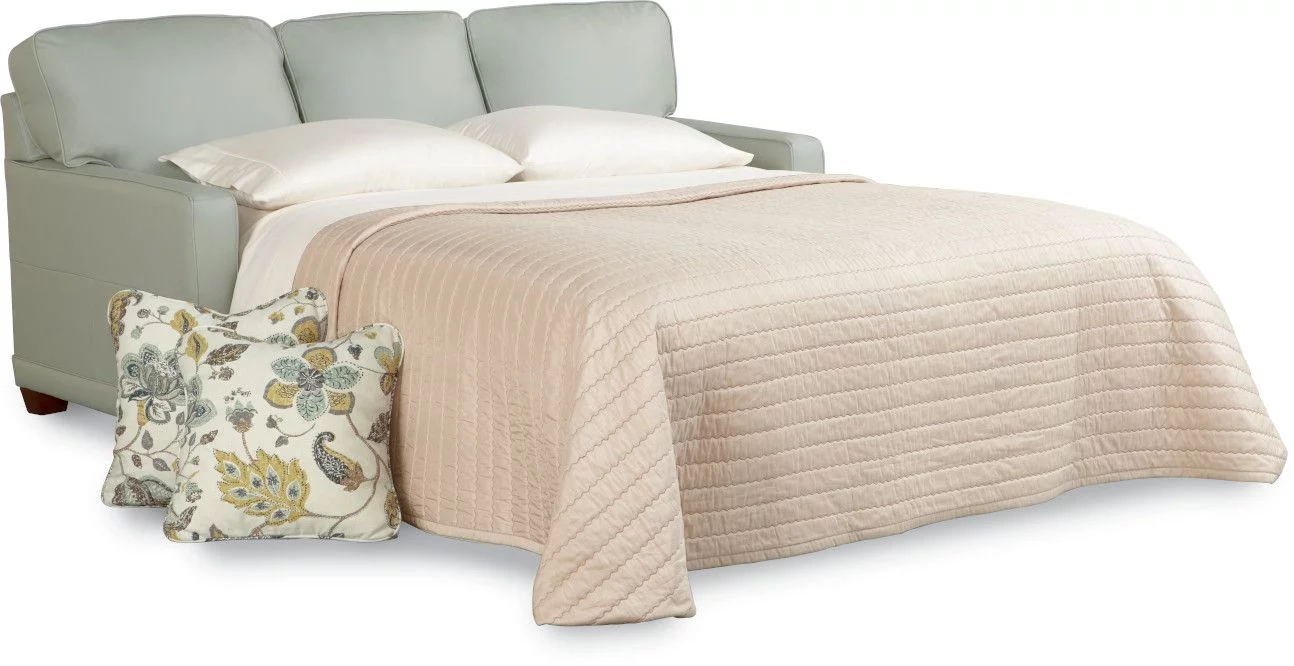 2.
Features of the Kennedy Sofa bed
Kennedy is the sleek and casual sleeper that fits both large and small spaces. A combination of clean lines, narrow track arms, welt trim and decorative wood legs give it a classic, understated style that blends easily with any decor. Patented ComfortCore® cushions provide optimum support for a long or short sit.
Patented ComfortCore® cushions

Narrow track arms save space

Decorative wood legs

Welt trim

Includes two 20" accent pillows

Includes standard Supreme ComfortTM quilted innerspring mattress

Customizable with your choice of fabrics and other available upgrades

Matching ottoman available separately

Body Depth: 38.0
Body Height: 39.0
Seat Width: 67.0
Seat Depth: 20.5
Seat Height: 21.5
Body Width: 77.0
Queen mattress dimensions 71.5" L x 60" W x 5.5" H
Recommended Queen sheet size 110" L x 90" W (approx.)
4. Product Options & Upgrades: Kennedy Queen Sofa Bed
Fabric
Your choice of fabric or leather upholstery is a pivotal decision when selecting a sofa for your home. The Kennedy sleeper sofa has hundreds of fabric and leather cover options including iClean fabrics to custom-create a look that's uniquely yours. Choose from the latest colours, patterns and textures. There are options to suit every style and budget.
A subset of covers are available in "conserve" fabric. Soft, durable, and sustainable fabric made out of recycled water bottles. This eco-friendly material uses as many as 100 recycled water bottles to cover a standard sofa.
Mary Lee says the Kennedy in leather is BEAUTIFUL!
Seat Cushions
The Kennedy Sleep Sofa comes with a standard seat cushion or a ComfortCore® Gel Seat Cushion. It also comes with two standard throw pillows.
Choose your Mattress
The Kennedy sofa bed comes in two sofa bed sizes, including a queen and full and offers three mattress options.
Supreme Comfort™ Mattress System
Comes standard with the supreme comfort mattress. It features an innerspring coil system topped with an extra layer of padding. This supreme mattress system is designed for cushioning and support.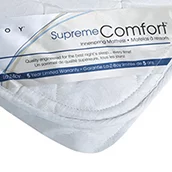 SlumberAir® Mattress System
The SlumberAir mattress Featuring a 6″ cushion of air over a 4″ innerspring coil base is another upgrade option for the Kennedy sofa bed. It inflates with the easy-to-use hand-held pump. You can customize the firmness level easily, and It provides proper body support.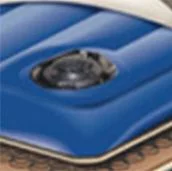 Memory Foam Mattress System
Upgrade the Kennedy Sofa bed to a memory foam mattress. It features high resiliency memory foam that conforms to all body types for complete support and returns to shape after each use.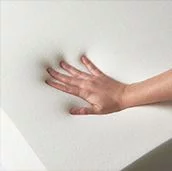 Mary Lee says, "The comfiest mattress is our memory foam mattress. It offers deep cushioning for a good night's sleep and 'motion isolation' so that when one person moves, it doesn't disturb the other. The memory foam is also the easiest/fastest to open and close.
All upgrades mentioned below are also available in the Kennedy, full-size sofa bed and a sectional sofa bed.
A La-Z-Boy Kennedy full sleeper sofa sleeps two people of average size, and a queen is for two people with more "wiggle" room. Mary Lee tries to suggest the largest mattress size that will fit into the space. Remember to have space on at least one side of the sofa for an end table to hold "nighttime" things, like a glass of water, alarm clock, phone, tissues etc.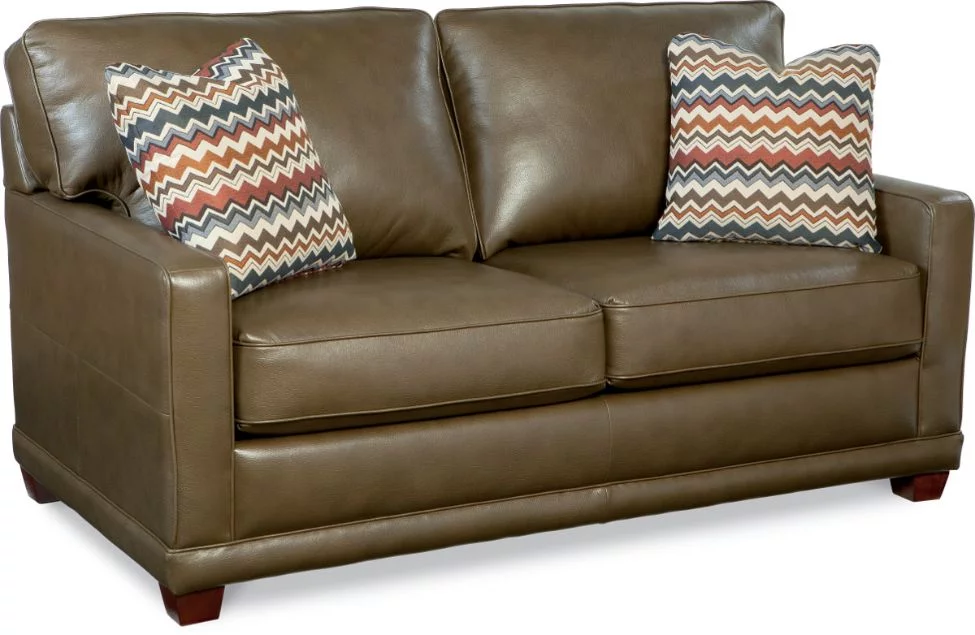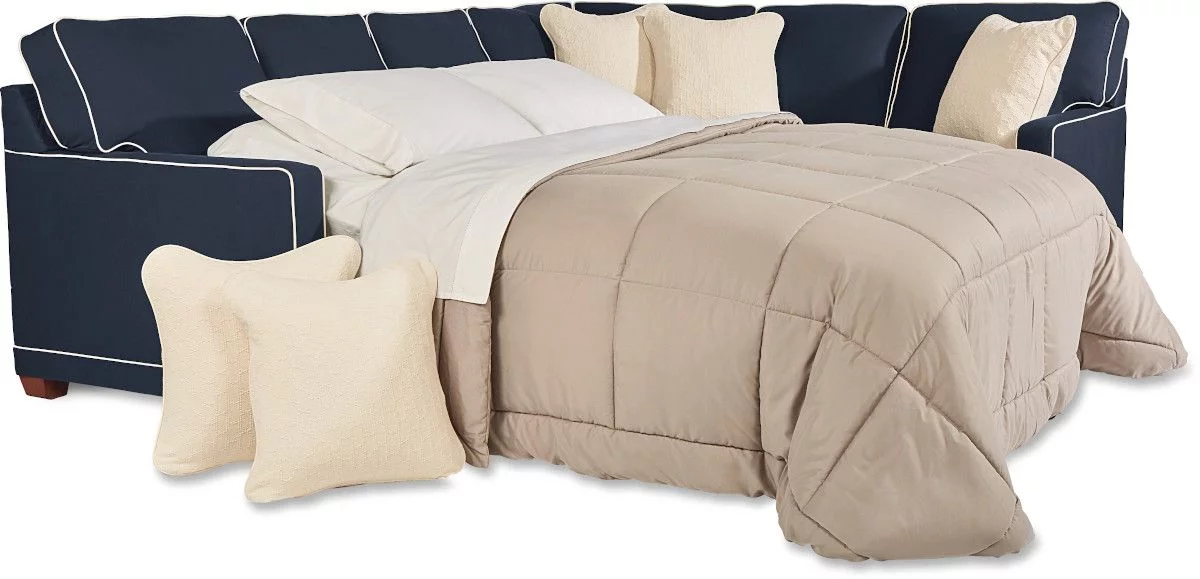 5. Is the Kennedy Queen sofa bed right for me?
The Kennedy queen-size sofa bed is on the small side, which can be a blessing and a curse. Being a smaller piece, it will fit easily into a tight space. However, a large or tall person might not feel as comfortable sitting on the Kennedy sofa. Size might be an issue if you wanted this sofa for a central living space, but would work well in a den or spare room.
When comparing the Kennedy to the Leah sofa bed, the Leah is comfortable for both sitting and sleeping and is what sets it apart as our number one best seller. The Leah is also available in a twin, full and queen size from oversized chair to sectional.
Kennedy wins the best-dressed contest hands down over the Amy sofa bed! You can customize a much more extensive selection of fabrics for the Kennedy. In addition, you can order the Kennedy in any of our leathers. The Amy only comes in fabric.
You can order the Kennedy Queen Sleeper as part of a Sectional. The Amy does not come in a sectional, nor is it available in a full size.
Other things Mary Lee says to consider when looking at purchasing a sofa bed.
"A sofa bed is usually suited for short term usage (2 weeks) for people of average size. Very tall or large people are usually more comfortable on an actual bed with a box spring. Sofa beds are also cumbersome to move because they contain not only the structure for the sofa but also the structure for a bed so remember that you probably won't be rearranging the room layout each week-unless you like a weight workout!"
6. How much does the Kennedy Queen Sofabed cost?
Like anything that is custom-built and ordered, the cost of your new sofa bed can vary. The size, shape, material, and mattress options will all play a part in the sofa bed's final price.
Kennedy pricing begins at $2399 and tops out in leather at $6489. The bulk of the IClean fabric fabrics come in at around $2800. (prices subject to change contact store for details)

The perfect sofabed!
Got this sofa last year and love it! It was very hard to find a modern-looking very sturdy sleeper, but La-Z-Boy had quite a few! Very comfy seat, the size is great for our den and the inflatable mattress is very comfortable, we've used it seven or eight times this year. The fabric choices were so extensive, it was hard to narrow down our final choice.[sic]
I highly recommend La-Z-Boy to all!
de1440

Kennedy Sofa
Terrific couch, color matches our paintings, very comfortable , glad we went with the memory foam.[sic]
Dennis P.

4* Very good quality
This sleeper sofa is very well made. It's pricey, but I'm confident that it will last for a long time. The memory foam mattress is very comfortable, too. The delivery was tricky getting this into our basement, and it just barely made it down the stairs. Make SURE you measure well if your couches are going up or down stairs![sic]
Doug & Maribel H.
Next Steps:
Our sofa beds have various customization options available. From the shape, style, size, and mattress options, to the 900 plus fabric and leather choices, you can buy a La-Z-Boy sofa bed that is specifically made and designed for you and your guests.
The Kenndey is so versatile you could even consider it instead of a queen size bed in your guest room. La-Z-Boy has redesigned the actual sofa mattress support to eliminate the dreaded "bar your back" so typical in all other sleep sofa brands. There's a reason La-Z-Boy is the top-selling sofa bed manufacturer in North America!
Turn any room into a stylish and functional guest room with the La-Z-Boy Kennedy sofa bed. This Queen sofa bed also is available as part of a sectional, which allows the Rumpus Room to double as Sleepover Central.
To test out the Kennedy sofa bed mattress in person, visit any of our Ottawa and Kingston La-Z-Boy locations.
Alternatively, you can book ahead to schedule an in-store or virtual appointment with a personal consultant.
Imagine how exceptional a newly designed space for your sofa could be if you collaborate with an expert in design! We offer a complimentary design service to help you achieve your vision. Our in-home designers have the expertise to guide you through the process and help you create that space you've always wanted.
Related links:
Loveseat vs. Sofa (size, cost, function & how to choose)
Top considerations for arranging your sectional sofa