What to Expect when Purchasing Furniture at La-Z-Boy Ottawa/Kingston
February 5, 2021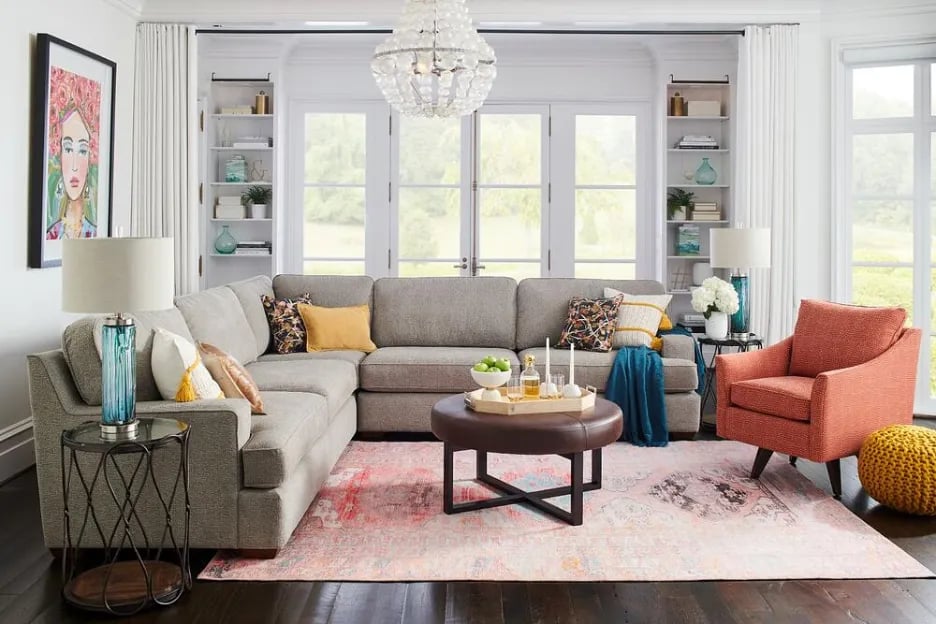 You may know La-Z-Boy as an iconic furniture brand, but did you know that our stores are locally owned and operated by the Maxwell family right here in Ottawa? La-Z-Boy has been putting down roots in eastern Ontario for many years.
We now employ over 80 people in our 4 Ottawa & Kingston store locations and warehouse. We have strong ties to the community and support local charities such as the CHEO Foundation and Ronald McDonald House.
We share this with you not only because we are proud of our local La-Z-Boy business but also to demonstrate how dedicated we are to our customers. We are not some big corporate operation located somewhere far away. We are your friends and neighbours striving to give our clients the best furniture buying experience possible!
That said, there is so much more to buying furniture than meets the eye. It would be nice to ring us up, tell us what you want and have it delivered the next day; however, it takes more than that to create a beautiful space. Buying furniture for your home is an investment; you want to make sure that you love your new purchase and it lasts a long time.
This guide explains the six stages of our full-service home furnishings and décor experience. You'll find the basics of what our buying process looks like, with links to more detailed blog articles and videos explaining the process even further.
In the end, we want you to feel comfortable every step of the way. La-Z-Boy showrooms are the no-pressure zone, and if you need time to think or would prefer to buy somewhere else, that is your decision; we fully respect that.
1. What Should I Bring With Me To The Showroom?
We want your trip to La-Z-Boy to be as efficient as possible. Being prepared for the furniture buying process is half the battle. According to our design consultants*, You can best prepare for this journey by bringing some things with you:
Decision-makers such as a spouse/ partner/family member.

End-users; yes, those individuals who will sit in the seats; we want to make sure each person who uses it regularly gets the fit they need.

Measurements of your room/or space you're looking to furnish. Includes alcoves, ceiling height, windows and doors as well (Check out

how to measure your room so your furniture will fit

)

Fabric/colour samples such as curtains, pillows, rug & wall colour you wish to coordinate with your new room.

A picture of the space and the surrounding area (capture details including a picture window or open concept)

A sketch of your room or blueprints of a new build.

Some magazine photos or links to designs you love for inspiration.
Of course, if you forget any of these items, it's not a big deal. You can email us your measurements, and you can make another trip with your spouse. Bringing in these items is just one way to save you some time and an extra trip to the store.
Our design consultants are fully versed in these areas and can assist with any of these items should you be unsure.
*Sometimes called sales associates, La-Z-Boy design consultants are fully trained and dedicated to ensuring that every customer who walks in the store has the best experience possible.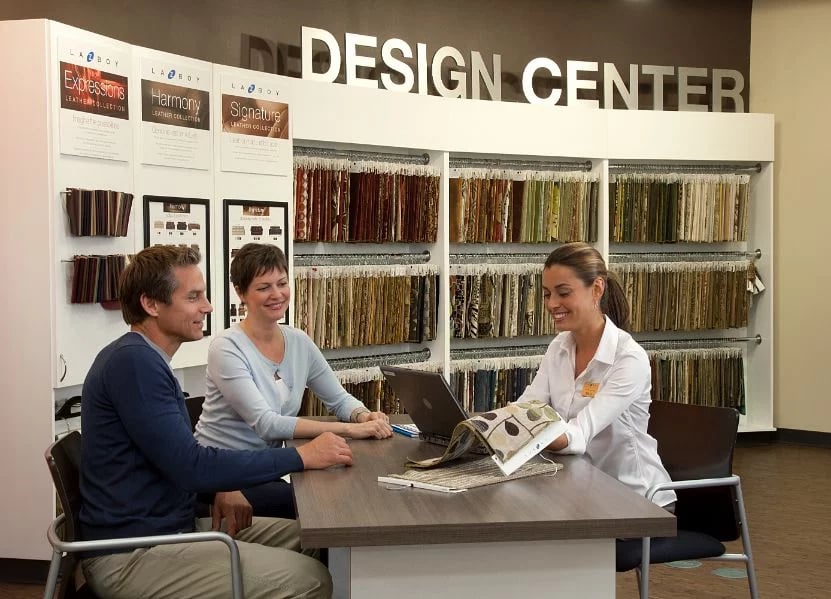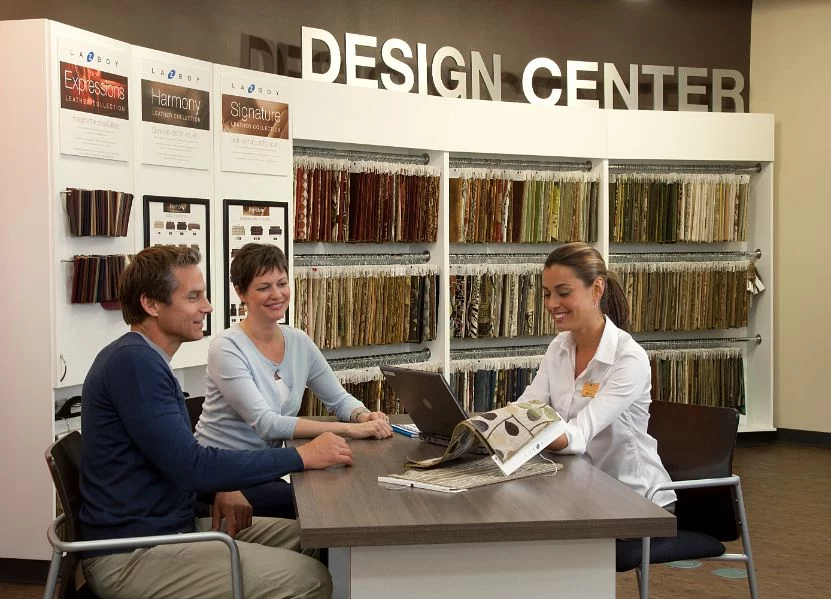 3. How Much Does La-Z-Boy Furniture Cost?
Have you been surprised by some prices and question whether La-Z-Boy Furniture is Expensive? It's essential to understand the cost of purchasing quality made furniture.
The furniture building processes and components used will influence product cost, and hence why La-Z-Boy tends to have pricing in the mid to upper range.
Innovation and Quality
La-Z-Boy stays innovative by continuously looking for new features missing in the furniture market today. From the latest comfort solutions and power options to advances in fabrics and cushioning, designers, engineers and craftsmen are committed to creating cutting edge furniture.
See some of these unique features highlighted below:
Recliner Unibody Frame Construction

Independent Reclining Back

Hinged Seat and Back for Full Body Support

3-Position Footrest

Contour Cut Foam

Self Healing Zippers

Premium Construction for stationary furniture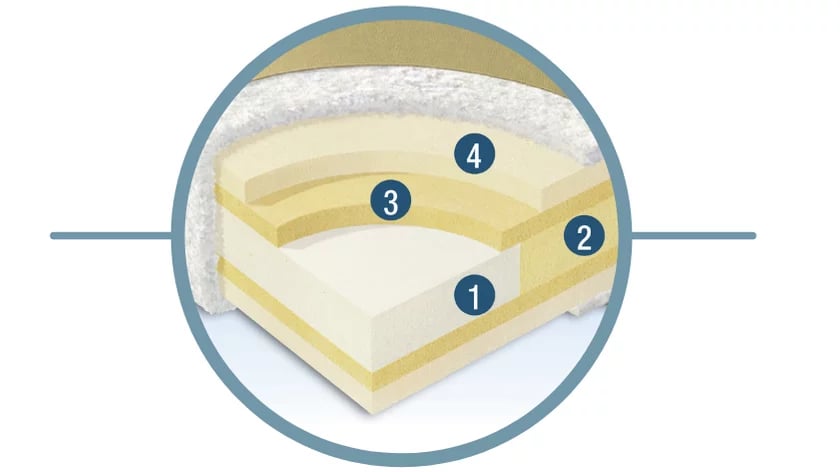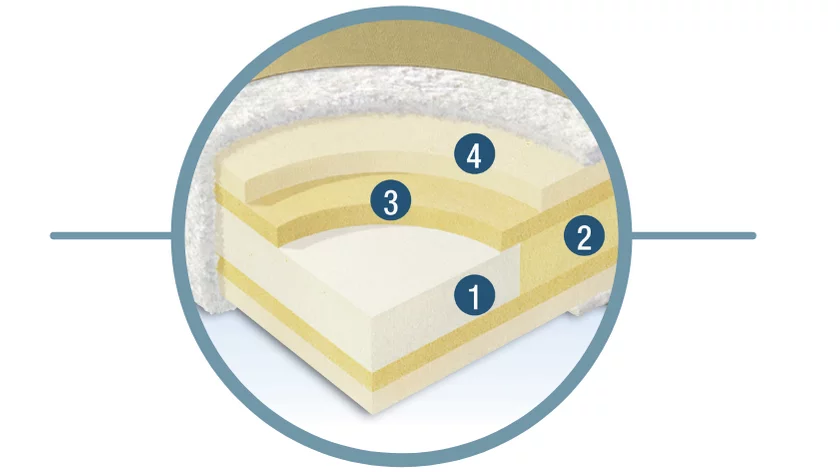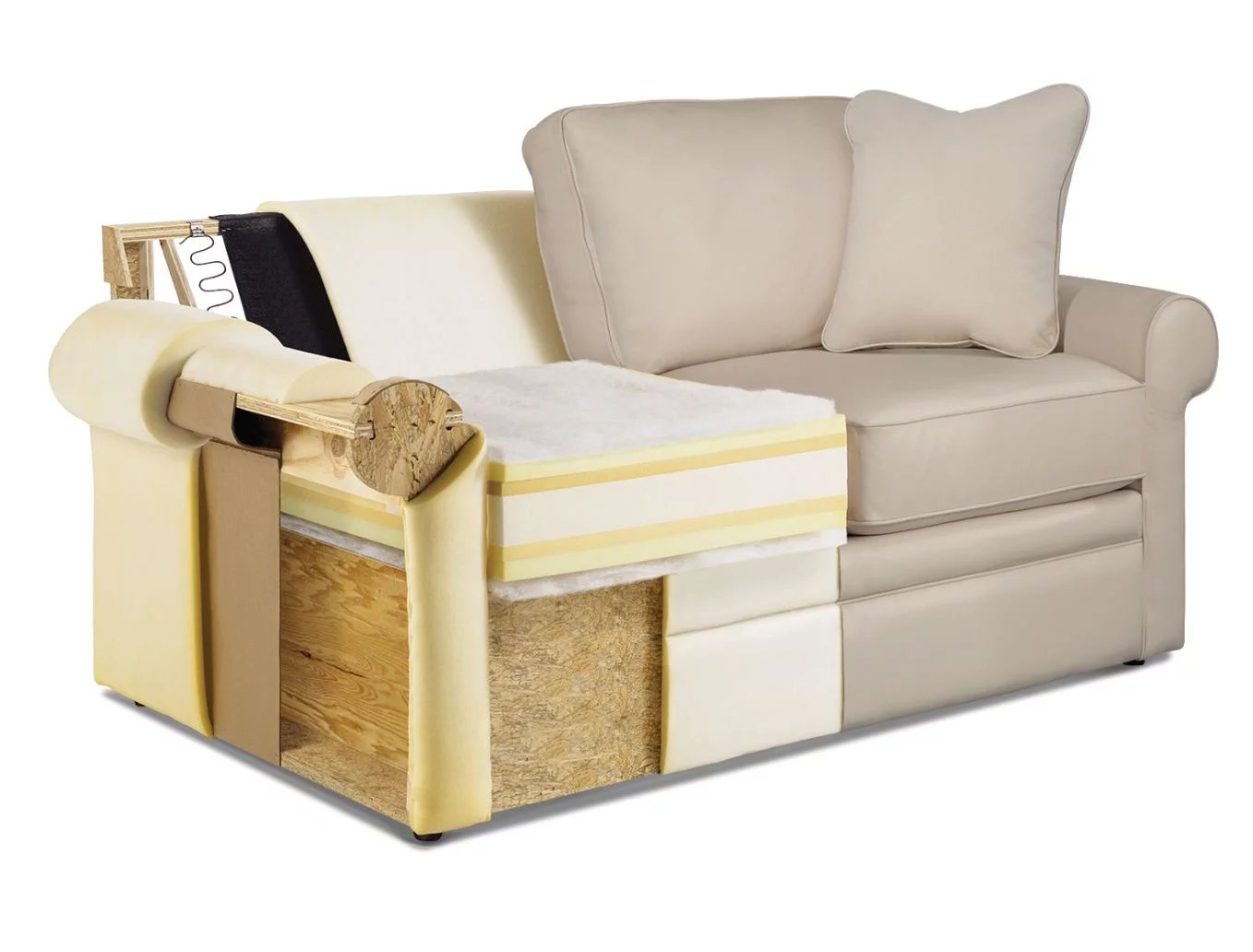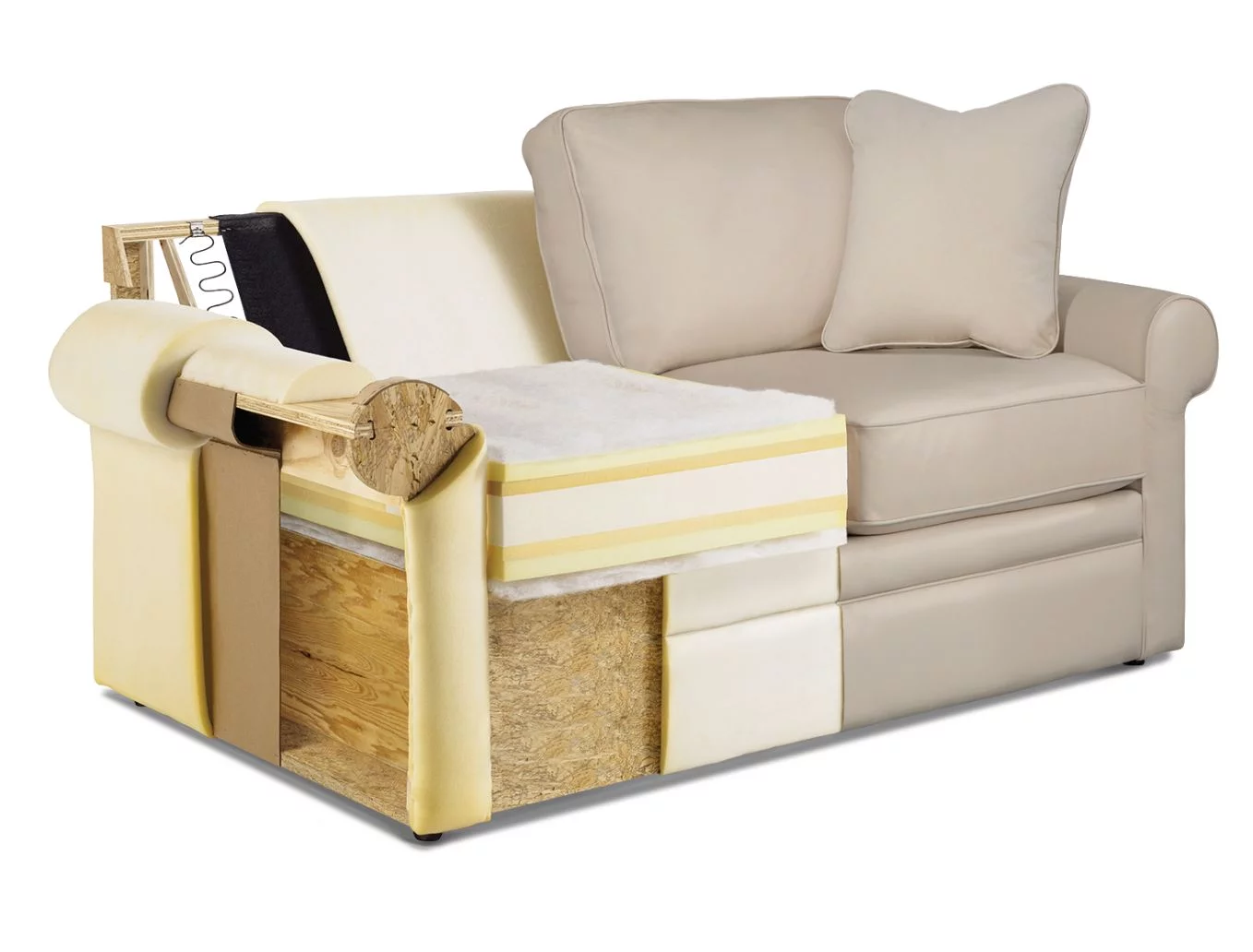 Product Testing:
La-Z-Boy furniture is designed for lasting durability and exceptional comfort. In the early stages of design the mechanism, frame and cushions go through rigorous testing and abuse.
The goal with testing is to gain a better understanding of how the consumer uses the product. As a result the product has the durability to last through the duration that the end consumer is going to use it.
Options and Upgrades
Like buying a car, some specific options and upgrades can increase your furniture purchase cost.
You can create the style you want with over 800 fabrics and leather cover options. Choose from a selection of wood finish options and designer details like nailhead trim and contrasting welt. Then choose a custom cushion option to suit your body for your utmost comfort. See section 4 on the ordering process for more information.
It's important to have a feel for how much you're willing to spend before beginning your shopping journey.
How Much Does It Cost?
For a better understanding of La-Z-Boy furniture costs, check out these furniture cost articles. They explain the different price ranges you can expect to pay for a particular product and why.
You can also check out the direct links to our specific furniture cost articles below.
*All La-Z-Boy prices listed in this article are subject to change. We aim to update all cost-related articles twice per year. This article was last updated on March 2022. Please visit lzb.com and select an Ottawa or Kingston La-Z-Boy store location to view the most up-to-date pricing.
Budget
You should expect a design consultant to ask what you have budgeted for your project? In our experience, there is no better way to understand cost and pricing than to have an open discussion. Included in our team's training are ways to help identify the most cost-effective solutions for your needs. The team will strive to be at or under budget and be transparent if we do not have solutions you require.
*See below for our financing options.
Free Design Services
If your project becomes a large one and you're considering redesigning the entire room, you may wish to hire an interior designer. An interior designer can be extremely helpful but can also be expensive.
La-Z-Boy offers two convenient approaches for shoppers who seek design direction. Customers looking to visualize their custom furniture dreams can use high-tech interactive design tools to render any La-Z-Boy product in their choice of hundreds of fabric and leather covers.
For those who need more inspiration and guidance, all La-Z-Boy stores in Ottawa and Kingston offer free in-home design assistance from accredited and experienced interior designers.
La-Z-Boy designers will also visit customers' homes to help them with their design project and advise on styles that will fit comfortably into their home and budget. Our consultants provide a comfortable shopping environment from selection through delivery.
To find out more and what to expect with our complimentary design service check out La-Z-Boy design services.
4. How Does The Ordering Process Work?
Once you've chosen the furniture or frame that fits you and your needs, it's time to choose your options:
Again, our design consultants are trained to be able to guide you through this process.
Ordering can be completed while in-store or virtually with our design consultants, as well as online:
Stylemeetscomfort.ca

(Some of our n-stock and clearance products can be viewed here and purchased in-store)
Regardless of where and how you place your order, you can expect us to look after your entire transaction from start to finish—ensuring a smooth ordering process with the manufacturer through shipping, preparation, inspection and last-mile delivery to your home.
If using financing for either part of or the full purchase, you should also expect there will be a finance application required.
You can expect your order to be reviewed with you before it is finalized, verifying your name, address (both billing and shipping, if different), phone email addresses, and all frame and fabric selections. You should also expect that we will review both terms associated with the order, delivery and cancellations.
You will receive a full receipt detailing your purchase, along with any protection plan items you've selected. You have the option of having it emailed to you.
Finally, after your purchase, you can expect your design consultant to reach out periodically to confirm your items' status until you receive notification that it has arrived. Then you can schedule delivery at your convenience.
What Are My Payment Options?
Orders require a down payment of 50% of the order value using one of these three methods of payment.
Credit card: Visa / Mastercard / American Express

Cash: Canadian Dollars

Bank transfer: Debit and Interac E-transfers
What Are My Financing options?
La-Z-Boy provides a number of furniture financing options for our clients. Our financing company Flexiti dedicates itself to offering flexible financing options with low-interest rates. Flexiti provides the benefits of instant approval (3-minute application) and easy monthly payments. Further, once you have applied and been approved one time, you can shop and finance with Flexiti anytime.
(You can complete the application in-store or online from the comfort of your own home).
*Full payment is required prior to booking delivery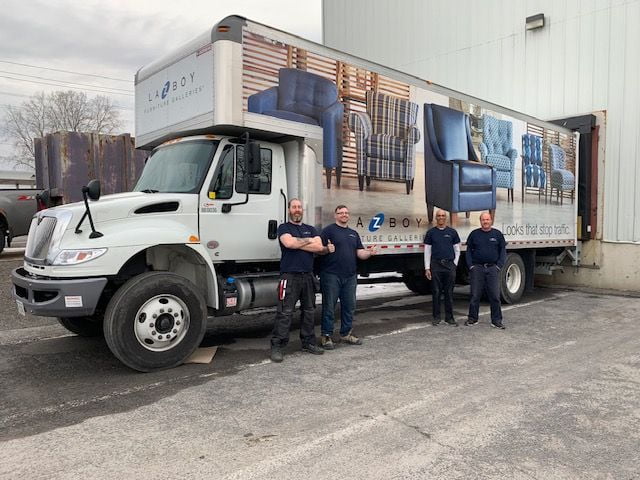 5. How Long Will It Take To Receive My Furniture?
Once you've decided on the perfect furniture for your space your next question will be, when can I take possession?
If you are purchasing something we have in stock it's possible to pick it up from the store as soon as the day of purchase.
All other warehouse pick-ups require an appointment and must be arranged a minimum of 48 hours in advance. Bookings allow for proper uncrating, prepping and inspection of the furniture.
If however, you are ordering custom furniture it's important to plan ahead as you will have to wait several weeks.
It takes time to build and customize your furniture to your specific configurations and requirements. Add the shipping of your new furniture, and it could take up to 12-20 weeks to receive.**
Once your furniture is received we will contact you and schedule a delivery date that works for you. You should expect our delivery team to complete the process in your home with installation and training, so you are comfortable using your new furniture.
La-Z-Boy offers a white glove delivery service that includes set up, assembly, rearranging furniture, and disposal of old furniture at an additional cost.

Delivery costs $129.99, and out-of-town delivery costs $169.99. For an additional fee of $25 per furniture piece, we can assist with either moving out old furniture from different rooms or bringing it to the curb.

Additionally, we offer the option to dispose of any old furniture in a local landfill at an extra charge of $50 / per furniture seat.

To learn more about delivery at La-Z-Boy, check out our delivery service page: La-Z-Boy Ottawa and Kingston Furniture Delivery Service.
**Due to the pandemic, furniture delivery times are taking longer than usual. Check out our furniture delays update in Our Response to Covid-19 to learn more about current furniture delivery lead times.


6. What Kind Of Post-Purchase Care Can I Expect?
La-Z-Boy Ottawa & Kingston is not only responsible for successfully delivering and installing your new furniture. Furthermore, we will provide supplementary services such as design and post-purchase support that our customers believe improve the overall experience.
We are here for you long after you submit your order and we've delivered your last piece of furniture. Your long term satisfaction is important to us.
La-Z-Boy manufactured products come with a warranty that protects the value of your investment by ensuring the replacement or repair of individual parts and mechanisms.
Check out Are La-Z-Boy Recliners Guaranteed for Life? to learn about what parts the warranty covers.
As part of the ordering process, your design consultant will go through our instructions for your new furniture's care and treatment.
If you are purchasing the furniture protection plan, your design consultant will explain the plan's coverage details. They will also give you a leather conditioning cream if you are buying leather furniture, a fabric solution care kit for upholstery and a wood care kit for occasional tables. The how-tos will also be explained at this time.
For detailed instructions on how to care for upholstery/leather and wood, check out our Furniture Care Tips (Leather, Fabric, Wood, & Rugs)
When required, you can make appointments with our in-house service department; the protection plan also covers this service call.
If purchasing the plan, its full value will be added to your account as a credit if this service ends up not being used.
Ready To Take The Next Step With La-Z-Boy?
Visit us at one of our Ottawa or Kingston showrooms or plan in advance by scheduling a visit.
We look forward to helping you get comfortable and bring your design style to life.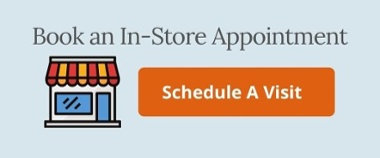 Related Links:
Download The Recliner Buying Guide
Are La-Z-Boy Recliners Guaranteed for Life?
Product Info Request
Please provide us with your name and email and we'll get back to you as soon as possible regarding this item.