How Much Does a Dining Room Table Cost?
January 25, 2021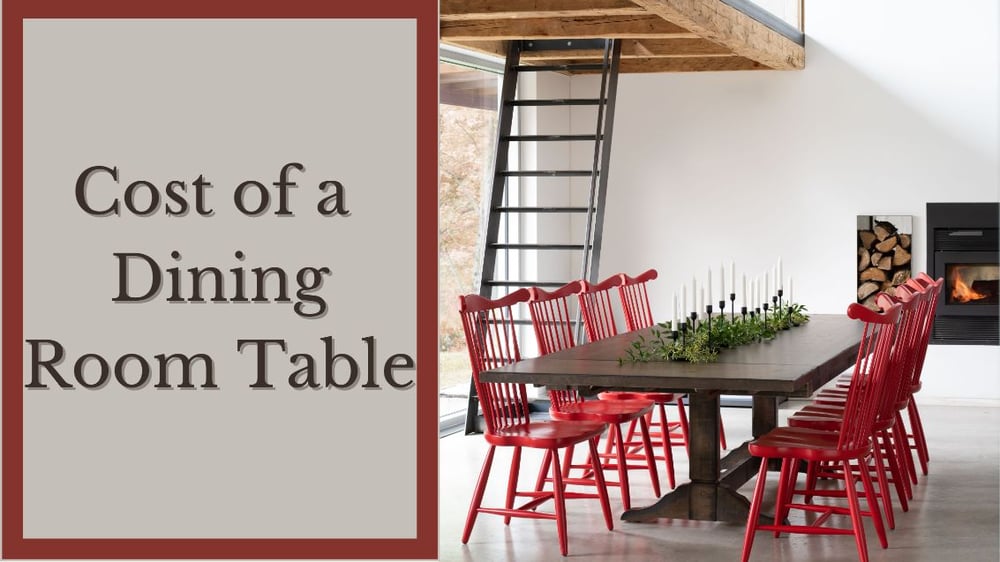 I think we can all agree that the dining room is an integral room in the home.
The dining room is where we gather, eat, and bring loved ones together. So many special memories can be made while sitting around the dining room table.
With this, it is important to put some thought into the dining room table you choose. After all, the dining room table may be the centerpiece of your family's memorable gatherings for years to come.
So as you begin your search for the perfect dining table, you may be wondering how much you should expect to spend.
How much does a dining room table cost?
The truth is, the cost of a dining room table can vary greatly depending on a variety of factors.
At La-Z-Boy, we sell a variety of dining room tables within our Kincaid, American Drew, and Hammary. Our La-Z-Boy Ottawa & Kingston locations also have a relationship with the Canadel Custom Dining store in Kanata. With this, our clients often ask questions about the general costs of dining room tables.
We realize that the dining room tables we offer are not for everyone and so this article will include helpful information about the cost of dining room tables industry-wide.
You will have a better idea of what factors affect the cost of a dining table and provide you with some cost averages. Further, after reading this article, you will have a better understanding of the quality you can expect from a variety of price ranges.
Factors that Affect Cost
Before diving into the numbers of it all, it is important to understand the factors that affect the final price tag of any given dining room table.
Whether you are on a budget or have decided to splurge, it is always a good idea to know exactly what you are paying for and why.
What is the Table Made of?
First, the price of a dining room table is determined by the cost of the materials required to make it. This includes not only the bulk of the table but also the joinery holding it all together.
Typically, dining room tables are made out of wood. The cost of wood is almost completely dependent on supply and demand.
For example, the best, and most expensive, wooden furniture is made from hardwood, which grows more slowly. This limits the supply and ultimately raises the cost. Further, if a wood species is rare, this raises the cost even more.
Some of the most expensive wood species are:
Rosewood

Elm

Maple

Mahogany

Snakewood
Alternatively, the most affordable wood species used to make dining tables is Pine. There is no shortage of Pine trees and they grow very quickly. Pine is also less expensive because it is soft and susceptible to damage.
Regardless of the wood species, a solid wood table is always more expensive than a manufactured laminate or veneer table. With solid wood, what you see is what you get. It is durable and can often last a lifetime.
Manufactured wood is made for quantity and not quality. It is cost-effective but wears down and peels over time.
Aside from wood, some dining room tables have a glass top. These tables are considered more high-end given that the cost of glass is typically more expensive than wood.
Where & How is the Table Manufactured?
In addition to the cost of materials, the price tag of a dining room table is affected by where and how it is made.
Is the table made locally or imported from another country? How much labour is required to make this table?
Dining room tables that are manufactured and mass-produced in large factories overseas are typically very cost-effective. This type of manufacturing requires minimal amounts of labour and prioritizes quantity over quality.
Alternatively, a dining room table that is hand-crafted in a local and small workshop, is often more expensive. This process requires more labour, more time, and more attention to detail.
Size, Shape, & Design of the Table
Dining room tables come in all forms, shapes, and sizes.
The larger a table, the more materials, and resources are required to make, ultimately driving up the cost. Not to mention, the size of a table also determines the number of chairs that will go around it, requiring even more materials.
Moreover, the more complex the design, the more time-consuming the table will be to make. Therefore, complex designs require more labour and tend to be more expensive.
Some dining room tables have extension pieces that can be taken in and out to provide extra seating. Adding an extension to the table will drive up the cost given that it adds to the complexity of the design.
Cost Range of Dining Room Tables: $150 – $4000
Dining room tables are sold at a wide range of prices. Depending on the factors described above, a dining room table can be as affordable as $150, while more luxurious tables can go up to over $4000.
With this in mind, the sky is the limit when it comes to how much you could spend on a table. Believe it or not, but a high-quality, antique table made with the finest of materials can cost upwards of $30,000.
The amount that you choose to spend on a dining room table will ultimately come down to your budget, lifestyle, and style preferences.
On a Budget: $150 – $1500
There are a variety of different dining room tables that you can find between the price of $150 and $1,500.
On the lower end of the spectrum, you may be able to find a lightly used dining room table.
Upwards of $150, you are likely to find smaller dining room tables at about 48" and under. These tables will likely be mass-produced and of lower quality. It is likely that a dining room table in this price range will have to be replaced within a few years.
On a Budget in Ottawa:
Ikea

The Brick

Surplus Furniture
Mid Range: $1500 – $4000
A table at this price point is often good-quality, well-sized, and made of solid wood. They are also usually up-to-date with current home decor trends. Further, dining room tables in the mid-price range are often customizable in design.
Although these tables are well-crafted and of good quality, it may eventually require some repair or restoration depending on how long you intend on keeping it.
Mid Range in Ottawa:
Dufresne

Mobilia

Upper Room Home Furnishing

The New Oak Tree
High-End: $4000 and up
Now is where we are talking big bucks.
High-end dining room tables are made with the utmost quality and the finest materials.
Dining room tables in this price bracket are considered 'designer', made with solid and luxurious woods. These tables are typically hand-made and are often locally crafted. Sometimes these tables are even antique.
High-end tables are one-of-a-kind, and with this, they are usually customizable.
If you decide to invest in a high-end table, it will last you through generations. These tables typically become a family heirloom.
High-End in Ottawa
Some Benefits of Investing in a High-End Table …
By investing upfront, you will save money in the end by not having to replace poor quality year after year.
High-end tables can be a safer option for your home because they are built without harmful chemicals, compared to imported furniture.
Typically high-end tables are locally crafted. By investing in a locally crafted table, you can feel good about supporting the local economy.
With all of this in mind, it is important to remember that these price estimates do not include the additional cost of dining room chairs. To complete your dining room table and make it a complete dining set, expect to spend some extra money on dining room chairs.
Cost of Dining Room Tables at La-Z-Boy
La-Z-Boy Ottawa & Kingston offers a range of dining room furniture from other manufacturers.
American Drew, Kincaid, and Hammary are sub-divisions of La-Z-Boy incorporated offering high-quality, unique case-good products for a complete home furnishings selection. This includes a wide selection of stylish, heirloom-quality dining furniture.
Dining tables at La-Z-Boy range from about $1,978 to $6,646 or more.
*All La-Z-Boy prices listed in this article are subject to change. We aim to update all cost-related articles twice per year. This article was last updated on March 22, 2022. Please visit lzb.com and select an Ottawa or Kingston La-Z-Boy store location to view the most up-to-date pricing.
Cost of Dining Room Tables at Canadel
Established in 1982, Canadel is a family-owned company based out of Quebec, Canada.
Canadel specializes in high-quality, hand-crafted, and customizable dining room furniture manufactured in North America.
In fact, there is a Canadel showroom located in Kanata, attached to our Kanata La-Z-Boy store.
Canadel offers dining tables in a variety of stylish collections including Core, Champlain, Loft, Downtown, Gourmet, and East Side.
When it comes to cost, Canadel dining tables start at $1,500 and go up to $5,500 and more.
Within this price range, Canadel offers sizes, styles, and options at a variety of price points in between. Further, the final cost of any given Canadel dining table is subject to increase depending on customizations.
*All Canadel prices mentioned in this article are subject to change depending on customizations and general increases. We aim to update all cost-related articles twice per year. This article was last updated on March 22, 2022. Please contact a design consultant at La-Z-Boy Ottawa or Kingston for an accurate and up-to-date quote of the product(s) you are interested in.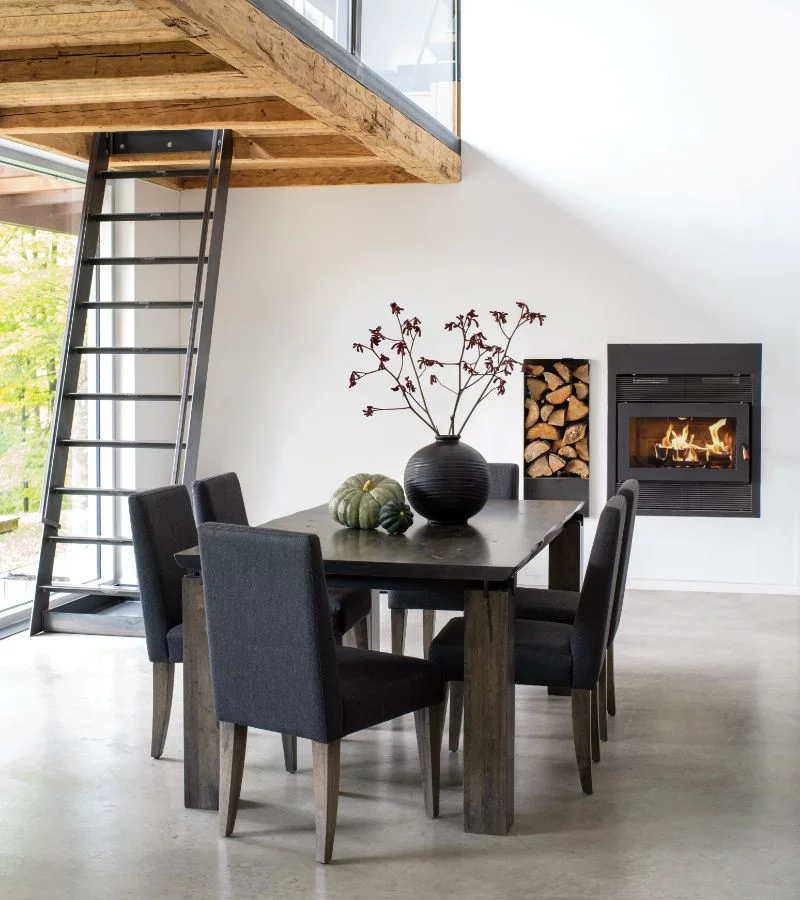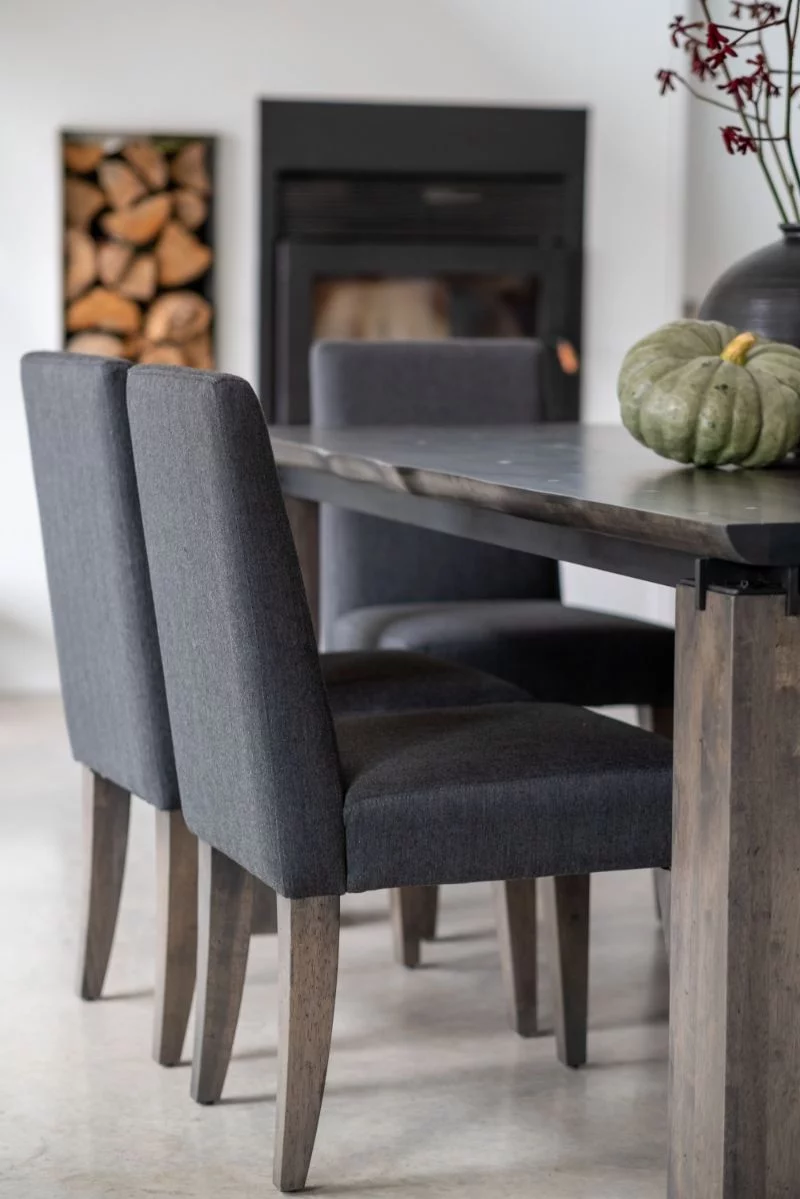 What's Next?
You now know what to expect when it comes to the cost of a dining room table.
If you are interested in buying a new dining room table, why not start shopping now?
Visit us at the local Canadel showroom in Kanata. You can also find us at any local Ottawa or Kingston La-Z-Boy location.
We look forward to finding you the perfect dining room tables that suit your style and budget!
Product Info Request
Please provide us with your name and email and we'll get back to you as soon as possible regarding this item.