A Review of the La-Z-Boy James Power Recliner
July 4, 2020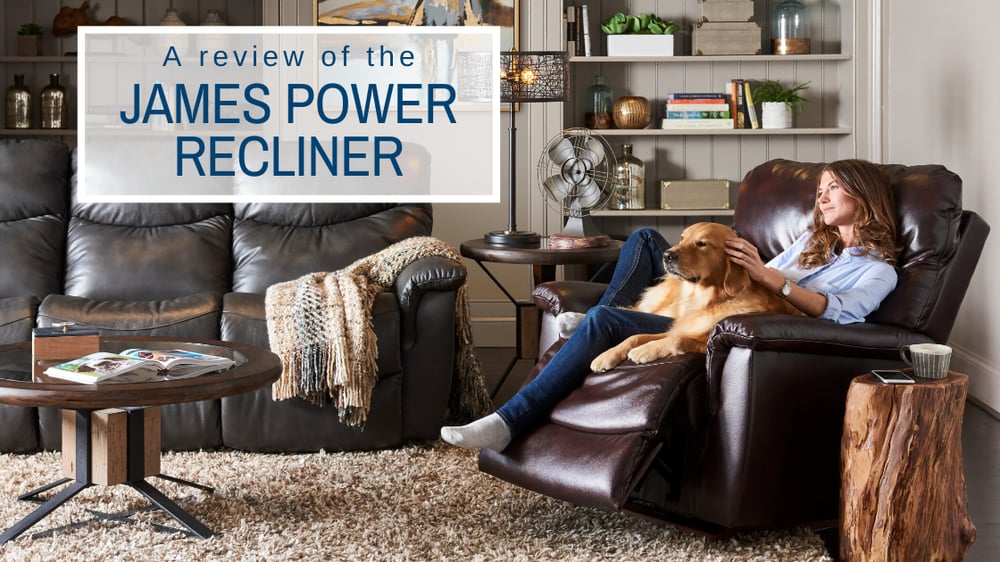 What could be easier than putting your feet up? How about doing it at a touch of a button embraced in comfort?
Find out more about the James Power Recliner and why it made La-Z-Boy Ottawa and Kingston's top five best selling power recliner list. Determine whether the James's features and benefits are the right fit for you to upgrade your comfort.
As inventors of the reclining chair back in 1927, you can rest easy knowing your power recliner possesses 90 years of innovative design experience. They provide the smoothest, most secure motion and offer unmatched comfort in every position at the touch of a button.
Introduced in 2014, the James Power Recliner offers a perfect blend of comfort and function, with a casual family-friendly style that looks right at home in any décor. The James is also La-Z-Boy's top-selling motion style second only to the Trouper.
Teba Asfur is a La-Z-Boy design consultant at our Cyrville, Ottawa location. She confides learning a new third language since joining the La-Z-Boy team during her in-depth product training two years ago. This knowledge, combined with her interior design background, has helped her fit a multitude of customers to their perfect recliner.
The James recliner is a medium-sized chair with an inviting bucket style seat. The chaise leg rest, Teba explains, supports for a wide range of body heights. She also highlights the James family of products comes stocked on our floors in Renew™ fabric. It is very durable, comfortable, and a highly tested performance fabric, an excellent option for families or households with pets.
This review of the James power recliner will cover:
Standard Power Recliner Features
Traditional power recliners use a motor, or series of motors, to adjust and recline the chair into a comfortable position. It provides comfort and convenience simultaneously.
They are an excellent choice for those with mobility issues or those who don't have the strength they used to. With the push of a button, you can recline and lift your legs with ease.
Power recliners have many standard features, such as:
• Patented four-sided unibody frame construction made of kiln-dried hardwoods
• The dual-motor drive and patented reclining mechanism allows independent leg rest and back movement
• Spring-loaded footrest safety that disengages the footrest if an obstruction is encountered.
• Allows for zero gravity positioning (your feet will elevate above heart level which alleviates the force gravity exerts on your body and promotes better circulation)
• Simple two-button up & down recline side-mounted 4-button control panel
• Speed from upright to fully reclined position in 6 seconds
• Spring-tension leg rest safety release
• Battery backup in case of power outages
• Standard 3 year warranty on electrical components
You may still have questions about whether upgrading to power is the right choice for you. If so, find the answers to our top seven La-Z-Boy power recliner questions.
Features Unique to the James Power Recliner
Comfortable, cool and laid back, the James power recliner style looks as good as it feels. It features single-needle topstitching and pillow top arms that pamper you in softness. Plus, the bucket-style seats and chaise legrests cradle you in support.
With the James power rocker and wall recliner, use the side-mounted 4-button control panel to recline and raise your feet independently. This provides a wide range of relaxing positions. There's even a built-in USB port to power your phone or tablet.
Dimensions: James Power Recliner
At La-Z-Boy, we believe there is a 'right' chair for everyone considering body dimensions. Make sure the James seat height, depth and width are made explicitly for you.
The James is thirty-nine inches across from outside arm to outside arm with a tall back of 42.5 inches. It can accommodate a wide range of heights from 5'5" to 6'3" and up.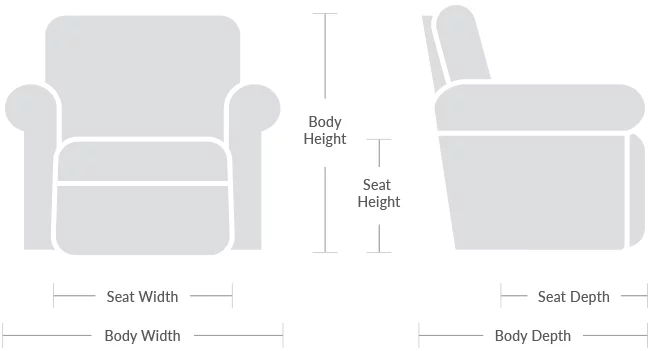 Body Width: 39.0
Seat Width: 21.5
Body Height: 42.5
Seat Height: 20.0
Body Depth: 38.0
Seat Depth: 21.0
Power Series Products for James Recliner
Power Rocker Recliner: Casual, family-friendly power recliner. Use the side-mounted 4-button control panel to recline and raise your feet independently for a wide range of relaxing positions. There's even a built-in USB port to power your phone or tablet. When you're not reclining, it's a relaxing rocker with a smooth, graceful motion.
Power Wall Recliner: Same as the power rocker recliner, the 'wall away' allows you to place it mere inches from a wall. The design achieves an additional seven degrees of back angle, so this recliner only needs 3-5 inches of clearance to recline fully.
Power Reclining Chair & A Half: The convenience of power with an extra-wide seat to give you more space.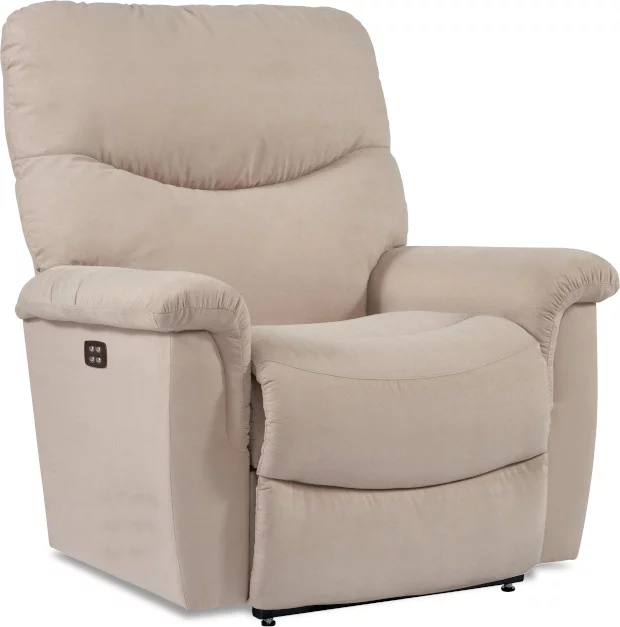 Power Rocking Recliner w/ Massage & Heat: Same as power rocker recliner but with the option of heat and massage.
Power Rocking Recliner w/ Head Rest & Lumbar: A power recliner with an unlimited number of relaxing positions. Plus, a USB charging port and two memory settings that save your favourite reclining positions. Available with wall away and heat & massage upgrades. Learn more in our review on power recliners with headrest and lumbar.
Silver Power Lift Recliner: With an easy to use hand-held remote, you'll have the power to sit, stand or fully recline at the touch of a button. Power lift recliners are a comfortable and practical answer for people as they age or to anyone that requires assistance getting in and out of a chair.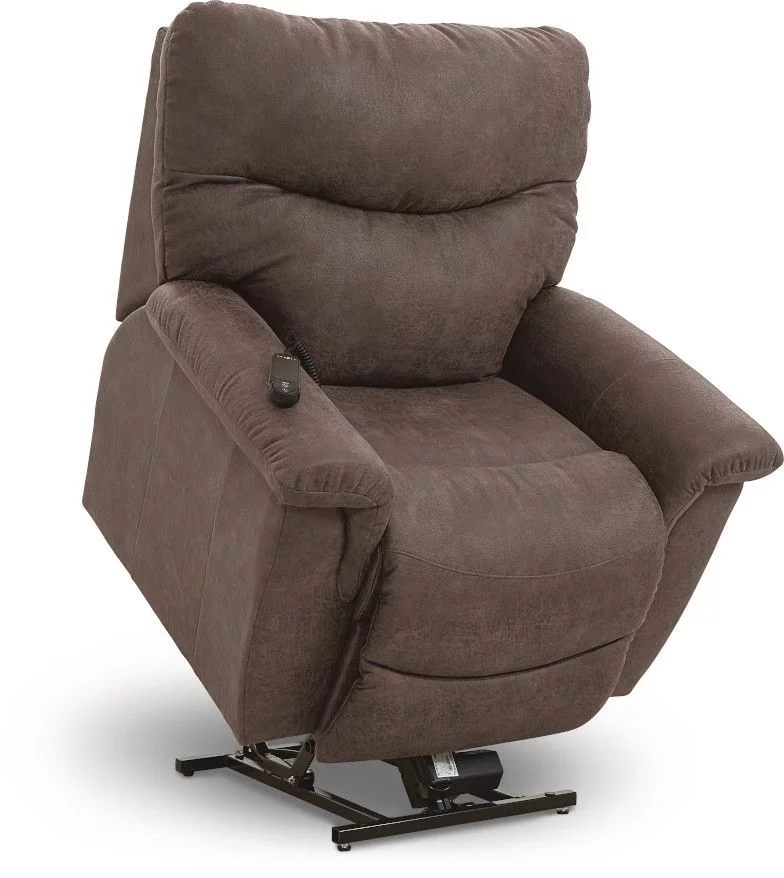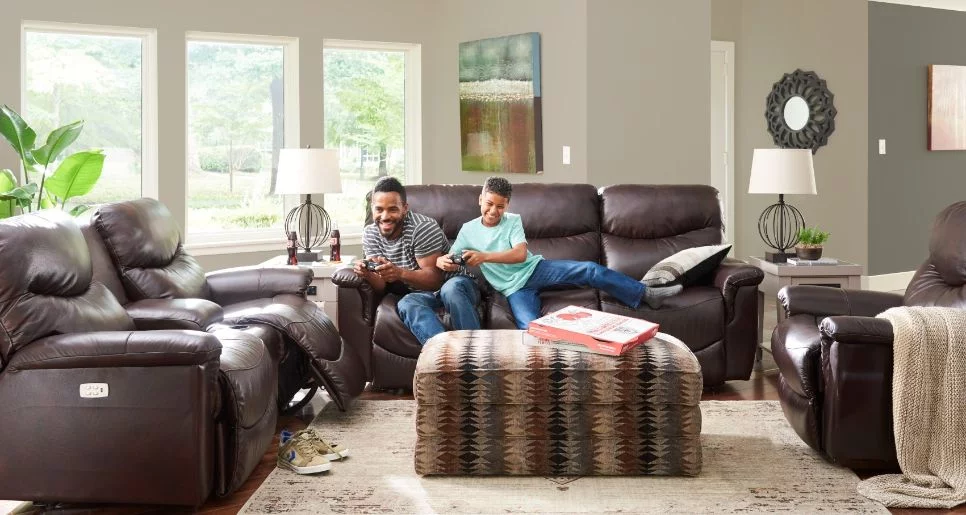 James Furniture Family
To help you create a cohesive design, La-Z-Boy offers style sets. The James style is what we call a supergroup as it has a sofa, loveseat, and sectional option.

Furniture available in the James power family includes:

Power Reclining Sofa
Power Reclining Loveseat with or without a console
Power Sectional – A variety of innovative pieces let you easily configure the perfect sofa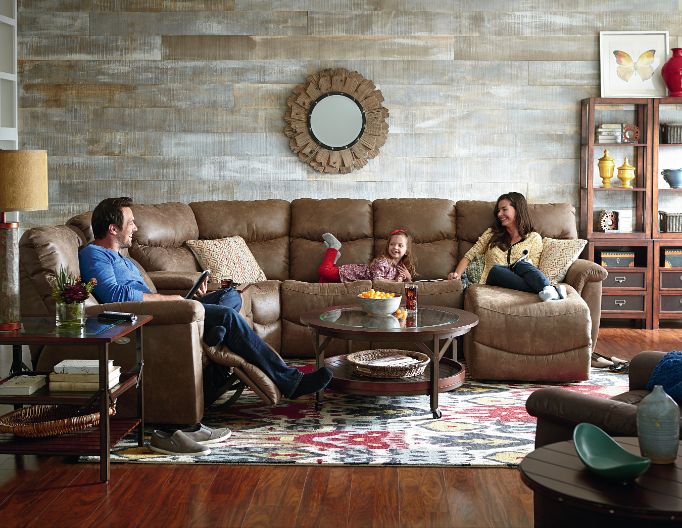 Upgrades and Options For the James
Recliner options are easy add-ons for minimal up-charges and a great way to make sure you are getting one that is precisely right for you.
Fabric:
This James power recliner is available in over 900 different fabric and leather covers. It comes in a wide variety of colours, patterns, and materials, including iClean performance fabrics.
If you have pets, you might consider taking advantage of our Pet-Friendly fabric that has a high level of cleanability and durability, including the iClean technology.
Another specialty fabric option at La-Z-Boy is the antimicrobial fabric. This fabric protects against mould, mildew, and odour-causing bacteria
You can also order your James recliner in our "conserve" fabric. Soft, durable, and sustainable fabric made out of recycled water bottles. As many as 110 recycled water bottles are used to create a sofa with eco-friendly material.

To see what some of our covers would look like in your home, order your free sample fabric swatches!
Seat Cushions:
The James power recliner comes with a standard seat cushion.
Firmer seat options are available at an additional cost.
Please note that reclining furniture purchased prior to January 2021 had the option to upgrade to airform™ cushions. This cushion includes a two-inch layer of premium quality memory foam added on top of the standard foam base within the seat, chaise and leg rest of the unit.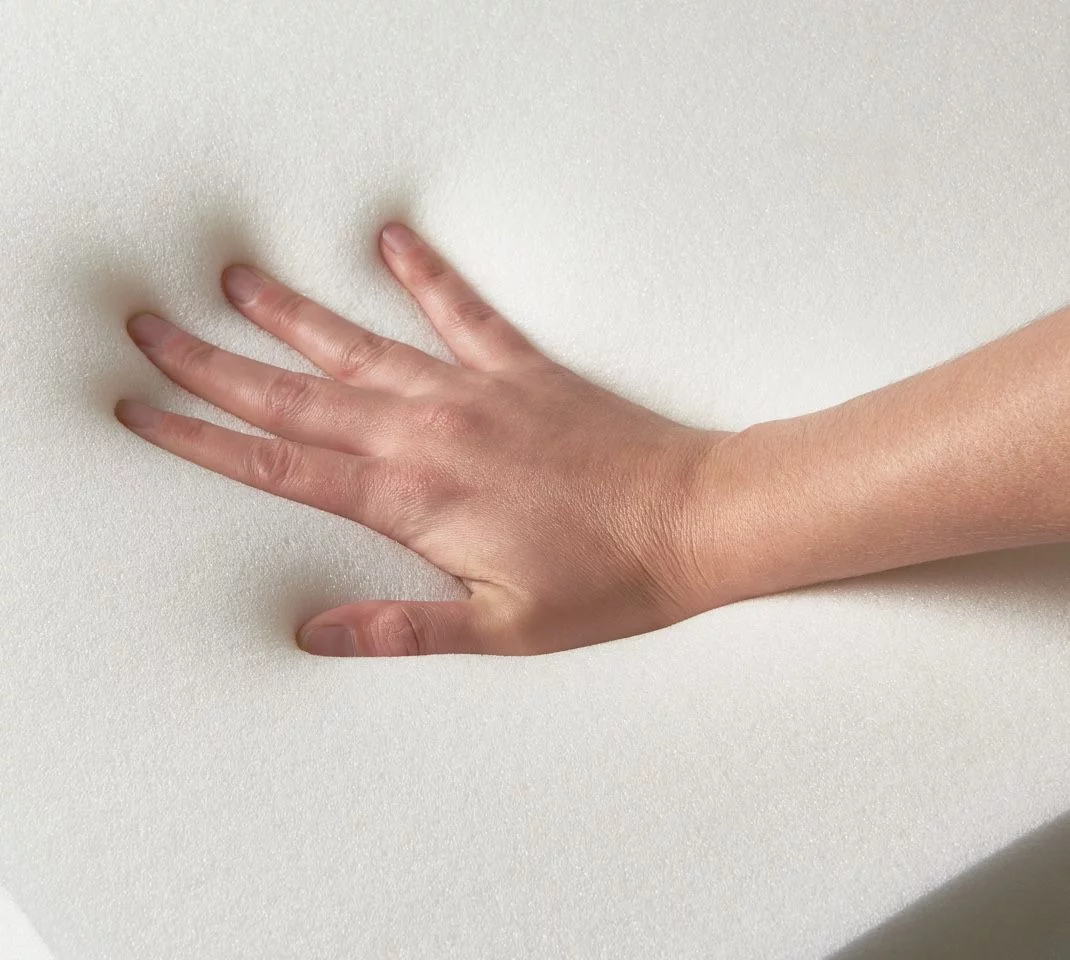 Wood Finish Options:
Give your furniture a completely custom look with a variety of wood finishes. Match your current decor or add striking contrast. The James Power Recliner comes standard in brown mahogany but can upgrade to other colours.
Power remote options:
• Left Hand Side Control Panel – if you are a "lefty" or have impaired strength in your right arm
• Remote Control Panel for Rocking Recliner w/ Head Rest & Lumbar – allows you to control the recliner from anywhere in the room and comes with additional "find me" and do not disturb features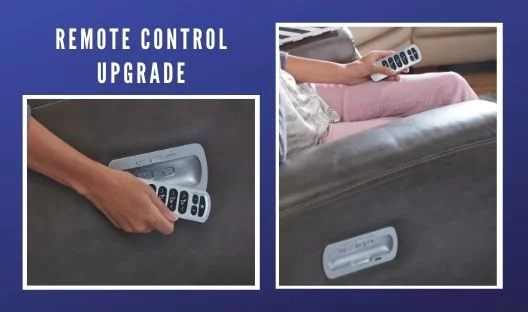 • Hand Wand for Rocking Recliner w/ Head Rest & Lumbar – this tethered hand wand use to come standard before toggle control panel update in July of 2019
If you're unsure about how to use the remote power controls on the James Recliner, check out the article La-Z-Boy Power Furniture: How to Use the Control Panel & Remotes.
Battery Power Packs
:
Add a battery pack to your recliner and place your furniture anywhere! This lithium-ion battery pack provides about five days of cordless operation when fully charged. Battery pack not available on lift chairs.
How Much Does It Cost?
Buying furniture is a significant investment. You will want to make sure you make the right choice for your specific needs.
The James power recliners start in the mid price range of recliners. See how much a recliner costs.
Power recliners will cost several hundred dollars more than traditional manual recliners. The higher price tag is primarily due to the motor and mechanisms included in the construction. To learn more about the differences between manual and power recliners, check out this article.
Each of the James power series recliner products has independent price ranges.
The cost of the James power rocking recliner has a starting price of $1,889. The James power wall recliner starts at $1,959.
*All La-Z-Boy prices listed in this article are subject to change. We aim to update all cost-related articles twice per year. This article was last updated on March 14th, 2022. Please visit lzb.com and select an Ottawa or Kingston La-Z-Boy store location to view the most up-to-date pricing.
Select Fabric or Leather Upholstery
Your choice of fabric or leather upholstery is a crucial decision and can significantly affect the price of your recliner. With over 900 hundred cover options, you can custom-create a look that's uniquely yours.
Furniture styles available and displayed in our showrooms usually have select covers representing the base or best pricing. The selection in these upholstery options generally varies between four to fourteen fabrics and/or leathers. These covers are handpicked for the shape of the frame, and additional yardage is purchased to provide more significant savings and reduced prices.
The select fabrics for the James family of products is an upholstery called Renew™. This composite fabric is manufactured with recycled leather and offers the look, texture and feel of genuine leather while being eco-friendly. Renew fabric is durable and designed to resist scratches and fading. Teba says, "it is perfect for family homes or households with pets since it is stain-resistant and easy to clean."
There are also two genuine leather select cover options available in a walnut and charcoal colour.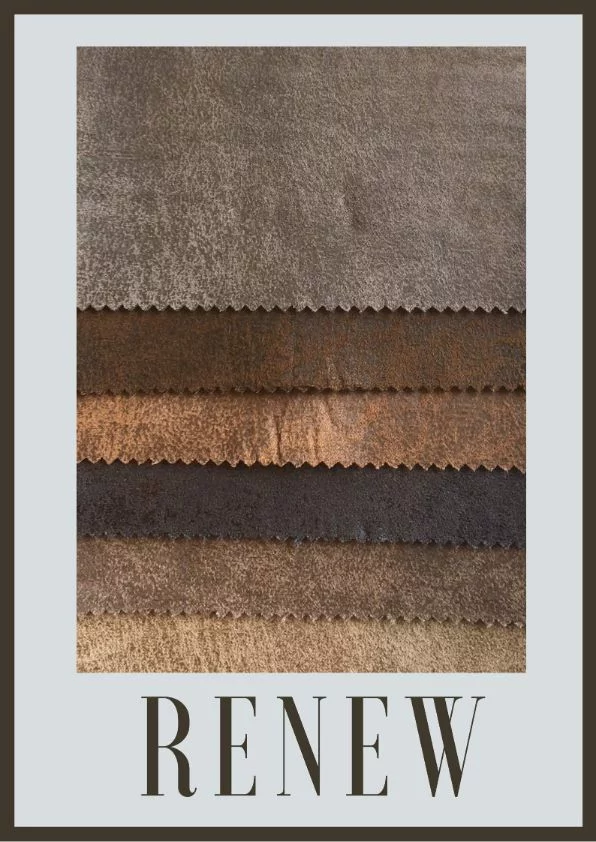 What people are saying about the James Power recliner:
This power recliner currently has a 4.7 star rating in North America:


"I have had my james power rocker recliner for four year now. It is by far the best chair on the market today. The positions can be set by the sitter, not the chair. Footrest and backrest can be operated independent of each other. The definition of comfort. I just looked at the frame. Not one crack, misalignment, or bent spring. My only gripe is that the chair is set too far back in a reclining, not sitting position, in the neutral mode. " GARY L.


"We had orginally bought another recliner from a different store and returned it after 2 weeks. The arm fell off!!! The lazyboy recliner has the quality we were looking for as well as comfort. IT rocks too, which is a huge bonus!!" Karen G.




"Love this. I got the full power package and upgraded to memory foam. I also upgraded to the renew material. Chair is extremely comfortable and looks beautiful. I purchased the complete living room set, sofa, loveseat and 2 recliners. Upgraded to memory foam in recliners only and wish I had done it on all pieces. You can tell the difference. Pieces are fine but with the upgrade they are great. Only had this a month, so I hope it holds up well.
Delivery was great. Fast and professional." Mary R.
Next Steps
The power recliner is about your lifestyle. The desired escape for the way you work. Beneficial relief for the way you play. And a fitting reward for the way you rest.
The James Power Recliner is a great style option! It's aesthetically clean lines and tailored look fits most body types. Teba describes the James recliner's style as transitional and not overly stuffed so it is well suited for most home décor.
One size does not fit all when it comes to comfort. The quality, style and variety La-Z-Boy has to offer will ensure you find the perfect match for your needs. We are happy to help you navigate all the options and tailor a recliner that is just right for you!
Our Recliner Buyers Guide outlines everything you need to know before you purchase your new recliner. Or contact us at any one of our Ottawa and Kingston La-Z-Boy locations for more information.
We also provide a complimentary in-home design service if you need help designing a room worthy of your new power recliner. Together with our design experts you'll make a floorplan, select furniture and accessories and combine colour, fabric and leather to bring your vision to life.
Last Edited On June 22nd, 2022
Related Links
Manual vs. Power Recliners
Cost of Basement Renovations
Review of the La-Z-Boy Forum Power Recliner
Product Info Request
Please provide us with your name and email and we'll get back to you as soon as possible regarding this item.