Dufresne vs. La-Z-Boy: A Detailed Comparison of Furniture Retailers
March 1, 2021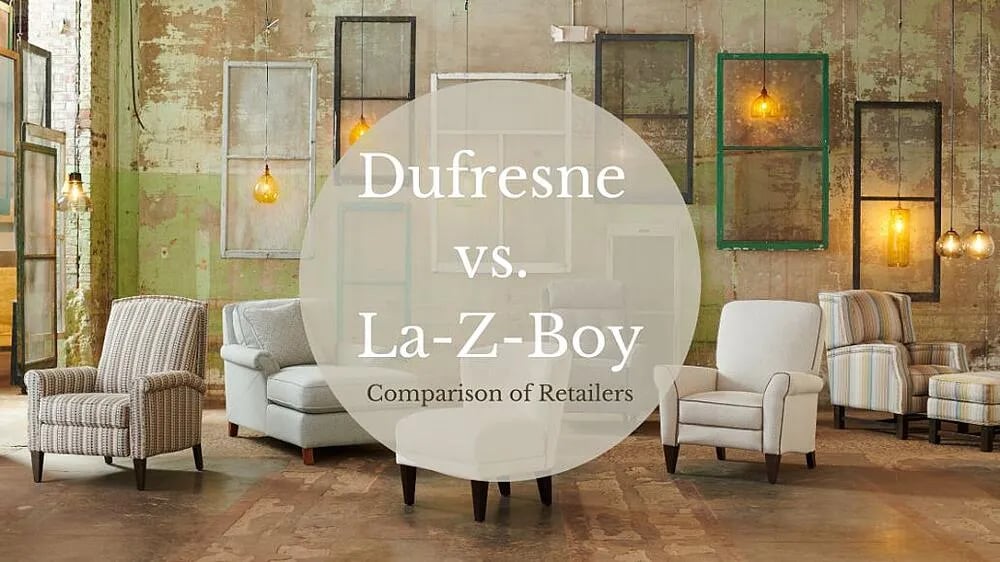 Furnishing a home is no easy task and there are many critical decisions to make along the way. You will have to decide on a style, a budget, and the particular pieces that you would like to add to your home.
Not to mention, there is an endless selection of furniture retailers to choose from which all have something unique to offer.
Choosing a retailer is one of the most crucial decisions when it comes to buying the right furniture for your home. Given that different retailers offer different products and services in terms of style, cost, and quality, it is important to find a retailer that will best suit your furniture needs and preferences.
More specifically, Eastern Ontario has a wide variety of furniture retailers to choose from. Dufresne Furniture & Appliances and La-Z-Boy Home Furnishings & Décor are two primary examples of successful and reputable furniture retailers in the Ottawa and Kingston Area.
Operating since 1986, Dufresne is a Canada and family-owned furniture business. The brand was originated by Doug Dufresne and originated in Kenora, Ontario. The company has now grown to over 11 stores across multiple provinces in Canada. With this, Dufresne carries a range of quality home furniture and appliance brands for their customers to enjoy.
Similarly, the La-Z-Boy brand has existed for over 90 years. The local Ottawa and Kingston La-Z-Boy locations have been locally owned and operated by the Maxwell family since 2011. Most commonly known for the iconic reclining chair, La-Z-Boy offers a wide variety of products with an emphasis on quality, comfort, and craftsmanship, specifically focusing on living room furniture. As a retailer, La-Z-Boy is committed to "enriching people's lives by transforming houses into homes".
As furniture retailers, both Dufresne and La-Z-Boy have a lot to offer. With years of experience and success, each retailer offers something unique to consumers.
In order to determine which furniture retailer is best for your individual needs and preferences, it is important to compare each retailer based on their similarities and differences.
This article will provide you with a detailed comparison of both retailers based on the products they offer, the brands they carry, where it is made, the price, financing options offered, interior design services, custom furniture services, warranty plans, delivery services, and where they are located.
Product Categories & Brands
Dufresne and La-Z-Boy are both well-known brands in the home and furnishing industry but slightly differ in the products and brands that they offer clients. You may be able to identify a key difference by just examining the name of both stores: Dufresne Furniture & Appliances vs. La-Z-Boy Home Furnishings and Decor.
Dufresne offers a wide variety of products for the home including furniture, appliances, and electronics. Within these product categories, the selection is vast.
More specifically, when it comes to furniture, Dufresne offers a large selection of living room, dining room, bedroom, and outdoor furniture. Additionally, you can find home accents and decor at Dufresne.
When looking beyond the scope of furniture, Dufresne also offers indoor and outdoor home appliances such as laundry machines, dishwashers, ovens, and microwaves. It does not end there, when shopping at Dufresne you can also find electronics products like televisions.
One may consider Dufresne a one-stop-shop when it comes to setting up your home for comfortable living. For the purposes of this article, the comparison of Dufresne and La-Z-Boy will primarily focus on products and services related to home furniture.
As a retailer, Dufresne sources these home products from a wide variety of brands and manufacturers. Ashley, Podium, Decor-Rest, Palliser, and Primo are a few examples of well-known upholstery brands sold at Dufresne.
Alternatively, La-Z-Boy focuses on offering comfortable, quality, and stylish home furniture and decor. More specifically, La-Z-Boy offers a large selection of furniture and decor suited for the living room, bedroom, dining room, and kitchen.
With this, at La-Z-Boy, there is an emphasis on living room furniture given the brand's expertise in creating high-quality and comfortable sofas, sectionals, and of course, the recliner chair. This upholstery furniture is offered in stationary, manual reclining, and power reclining.
In contrast to Dufresne, La-Z-Boy retailers do not carry external brands. Given that La-Z-Boy is not only a furniture retailer but also a manufacturer, all products offered at La-Z-Boy are company-branded and owned products. This includes La-Z-Boy Residential, Hammary, Kincaid Furniture, and American Drew.
Further, the local Ottawa & Kingston La-Z-Boy businesses work very closely with Canadel in providing options for custom dining furniture. Canadel is Canadian-made and manufactured out of Louisville, Quebec.
There are some pros and cons to each store's approach as a furniture retailer, specifically when it comes to outsourcing products from external brands versus carrying their own.
When shopping at Dufresne, you will find a very wide variety of products that appeal to many different styles and budgets. This is great because it allows the consumer to have a considerable amount of choice during their shopping experience.
With this being said, there are also challenges that come along with having so many options available. It can become challenging for the service personnel to maintain the same depth of product knowledge on each and every supplier that the retailer provides.
Alternatively, at La-Z-Boy, you will find La-Z-Boy branded and manufactured pieces in the upholstery category. Although La-Z-Boy furniture comes in a wide range of shapes, sizes, and styles (over 60x frames and 800+ fabrics), you are more limited in your choice of brands when shopping at La-Z-Boy compared to Dufresne.
While the consumer may have less variety of choices at La-Z-Boy, given that we only carry La-Z-Boy products we are not ashamed to say our salespeople are absolute experts when it comes to knowing and understanding the features and benefits of our recliners, sofas, and sectionals. The sales and service team at La-Z-Boy are expected to know furniture like the back of their hand and will be able to answer all of your questions as well as offer up additional information relevant to the products you consider purchasing.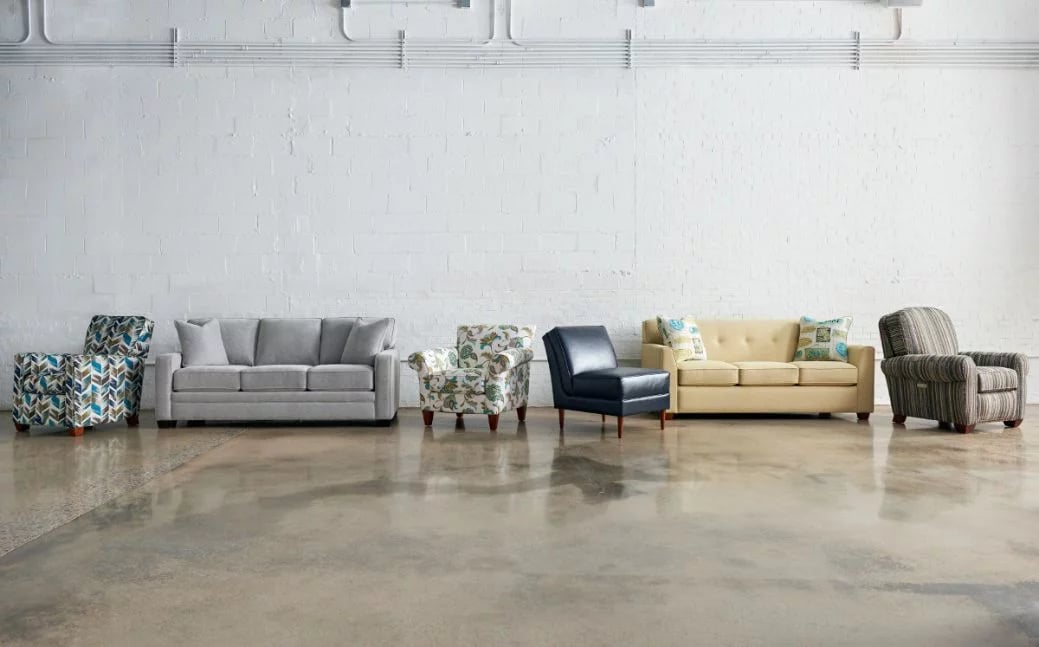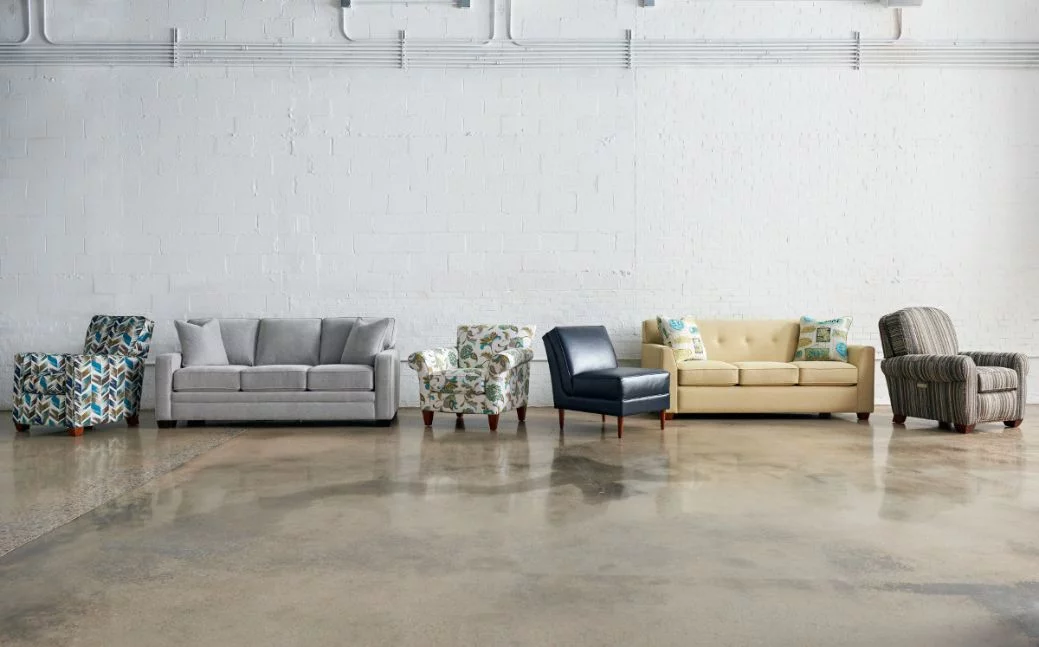 Where is it Made
For some buyers… shopping for furniture, or any product for that matter, where the product is made can be a defining factor in the process of making a purchasing decision.
Furniture sold at Dufresne is made and assembled in a variety of places around the globe given that their products are sourced from a variety of manufacturers.
The majority of brands offered at Dufresne are made and assembled in Asia, specifically China. Some pieces are also made and assembled in Malaysia and Vietnam.
Dufresne carries products from the Ashley brand which is an example of a brand made and manufactured overseas. Ashley furniture's largest plant is located in China with smaller plants located in North America.
Dufresne carries some brands that are made and manufactured in Canada. For example, Dufresne carries products from Decor-Rest which is assembled in a factory in Toronto, Ontario. The materials used to make these products are shipped from overseas.
La-Z-Boy is a global manufacturer with operations in North America, Asia, and Europe. La-Z-Boy's products are primarily made in North America for North American markets. The global headquarters of La-Z-Boy is in Monroe, Michigan but the majority of our recliners, chairs, sofas, and sectionals that are sold in Ottawa and Kingston are manufactured in Dayton, Tennessee.
For more information, check out the article Where La-Z-Boy Furniture is Made.
Price
When it comes to comparing prices, Dufresne and La-Z-Boy differ.
Generally speaking, Dufresne furniture falls within the low-high price range category while La-Z-Boy falls within the mid-high range category.
As a retailer, Dufresne falls within the low-high price range and caters to a wider range of budgets. This is because Dufresne carries products from many brands of varying quality and craftsmanship, ultimately reflecting a wider range of costs.
Alternatively, the cost of La-Z-Boy products is more confined to the mid-high price range. Although La-Z-Boy may not offer options for lower budgets, the retailer offers customers more consistency in the overall quality, comfort, and craftsmanship.
To compare prices, let's take a look at average sofa costs!
Dufresne
La-Z-Boy
Costs

Sofa: $600 - $5,500

Sectional: $900 - $12,300

$250 - $3,200

Sofa: $1,999 - $4,000
Sectional: $3,599 - $10,000 +

Recliner/Chair: $1,000 - $3,000
*Dufresne costs gathered through website research.
*All La-Z-Boy prices listed in this article are subject to change. We aim to update all cost-related articles twice per year. This article was last updated on May, 2023. Please visit lzb.com and select an Ottawa or Kingston La-Z-Boy store location to view the most up-to-date pricing.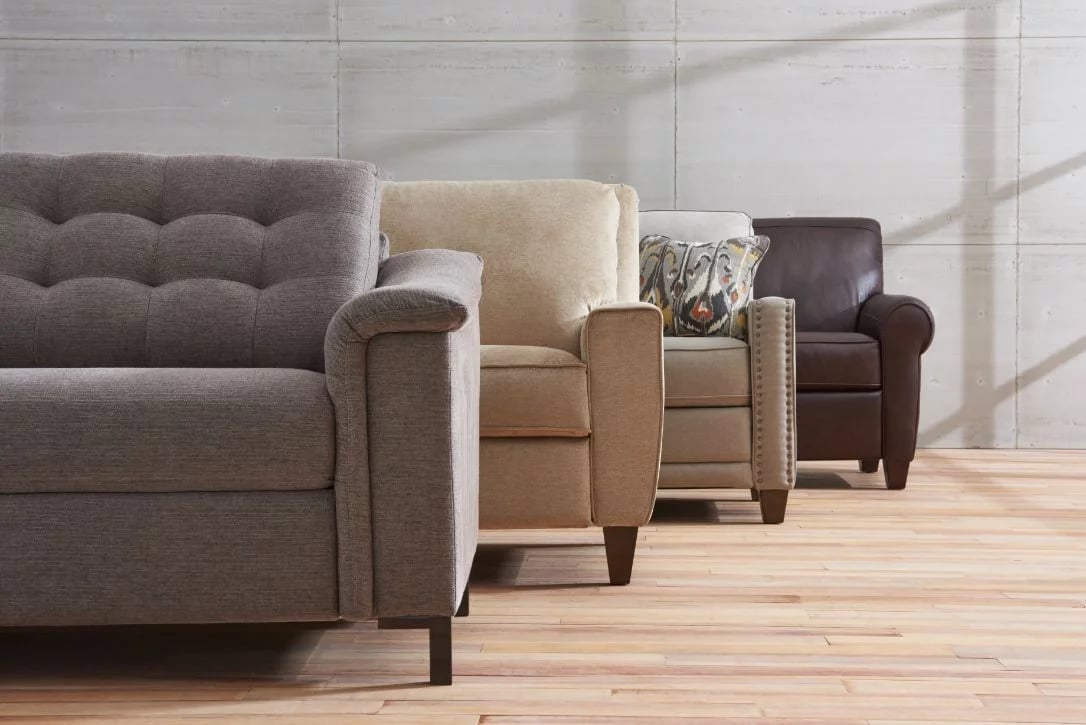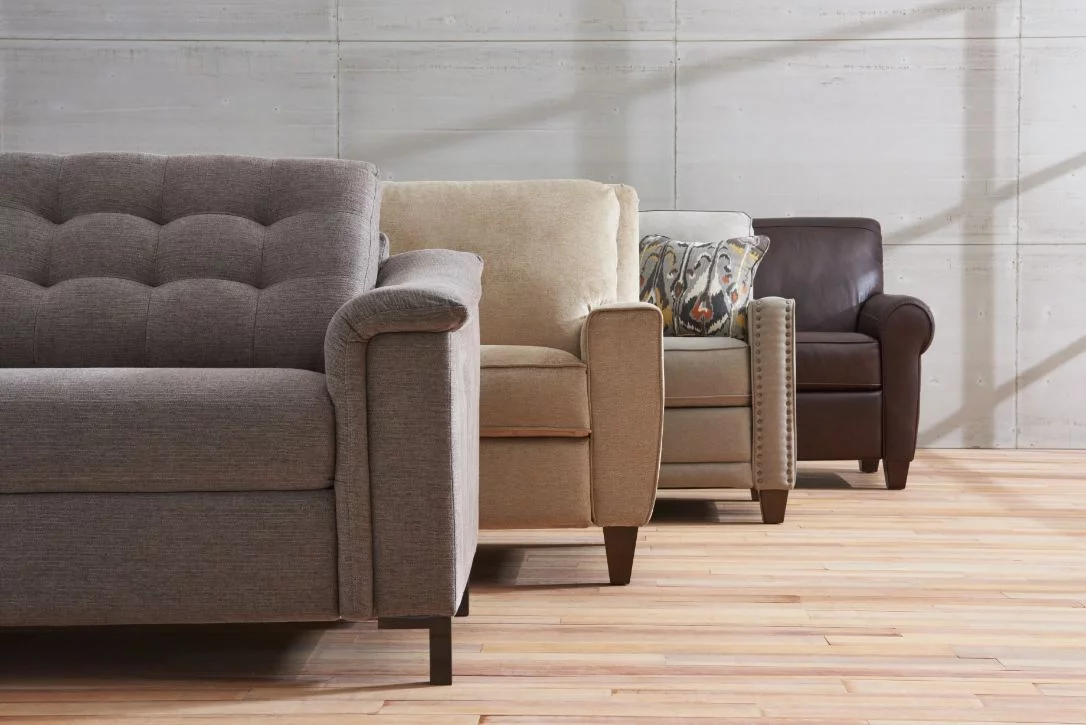 Financing
Regardless of which retailer you are shopping with, furniture of any kind is often a significant investment. The option for furniture financing can take some strain off of your pocketbook and allow you to enjoy a new piece of furniture while paying off the investment over time.
Dufresne offers a range of flexible financing options through a partnership with Fairstone. This includes several plans such as No Payment/Same as Cash Plans and Equal Monthly Payment Plans.
With Dufresne's No Pay/SAC plans, the payments are not due until the end of the financing term (a range of 3 to 18 months). Depending on the length of the financing term, you may be required to pay an administrative fee. Finance charges will accrue throughout the period of the term.
In contrast, Dufresne's Equal Monthly Payment Plans are also referred to as "Free Financing". These plans require an administrative fee and are set-up based on a monthly payment schedule but no interest is accrued within the financing term (a range of 24 to 48 months).
Similarly, La-Z-Boy has a partnership with Flexiti Financing in order to provide furniture financing options to clients.
With this, La-Z-Boy offers the opportunity to finance your purchase at a 0% interest rate as long as the purchase is paid off within a given period of time. Based on the plan you choose, there are different options available to pay off your investment over either 3 months, 6 months, 12 months, 24 months, or 36 months. Further, depending on the plan chosen, you may be required to pay a financing fee at the time of purchase.

To learn more about furniture financing, take a look at our article Furniture Financing: Everything you Need to Know.
Warranty
As previously mentioned, furniture is a significant investment. When making a big purchase on furniture, you want to be confident that your investment is protected and will stand the test of time.
Many furniture retailers offer a warranty on furniture in order to give you that extra peace of mind.
Given that Dufresne carries and sells products from external brands, the warranty sold with each product differs from brand to brand. When purchasing a piece of furniture, the Dufresne salesperson should ensure that you are made aware of the warranty offered with that specific piece of furniture depending on the brand that manufactured it.
With this being said, Dufresne does offer additional protection plans. They offer a "Peace of Mind Promise" in which the value of your product protection plan can be put towards a gift certificate after the term of coverage has expired. At an additional cost, Dufrense also offers a Furniture Protection Plan that protects your product against accidental damage that is not covered by warranty.
In contrast, La-Z-Boy is the retailer and manufacturer of their upholstery branded products. With this, La-Z-Boy products are sold with a manufacturing warranty that covers 1-3 years of damage caused by manufacturing error or workmanship. This warranty is applicable across all upholstery categories on a consistent basis.
Take a look at the article Are La-Z-Boy Recliners Guaranteed for Life for a detailed breakdown of the recliner warranty at La-Z-Boy.
For an extra cost, La-Z-Boy also offers a more comprehensive service protection plan that covers up to 5 years of accidental damage. The cost of this protection plan extension is relative to the price of the product.
For more information on La-Z-Boy's warranty and protection plan take a look at the article Is La-Z-Boy Warranty Worth it.
You may also find some useful tips on how to maintain the look of your furniture in the article 2020 Furniture Care Tips.
Interior Design Services
Furnishing a home can be overwhelming. Trying to coordinate furniture, choose colours, and mix patterns is not easy.
To combat this, many furniture retailers offer interior design services for their clients.
Dufresne does not offer interior design services as a furniture retailer. With this being said, they do offer links to design inspiration on their website.
Alternatively, with the sale of furniture, our La-Z-Boy team is inspired to help turn your house into a home. Home design is an essential part of bringing your furniture purchasing together into a seamless and stylish room.
With this, professional design assistance is complimentary with any purchase at La-Z-Boy. With an appointment, an interior designer will meet with you either in person or virtually for consultation and interior design collaboration. Your consultant will make recommendations in furniture styles, colours, and textures based on your personal space and preferences.
Your La-Z-Boy interior designer will guide you through the design process using a 3D state-of-the-art rendering of your room. This will give you the unique advantage of every item shown in your space.
If you are unable to meet with a consultant, La-Z-Boy offers many free resources online for design inspiration. Take a look at our Before and After design blog posts and hear from our designers themselves. Finally, La-Z-Boy provides a free Augmented Reality app for your phone that will enable you to 'see' your frame and upholstery cover in your own room before you buy.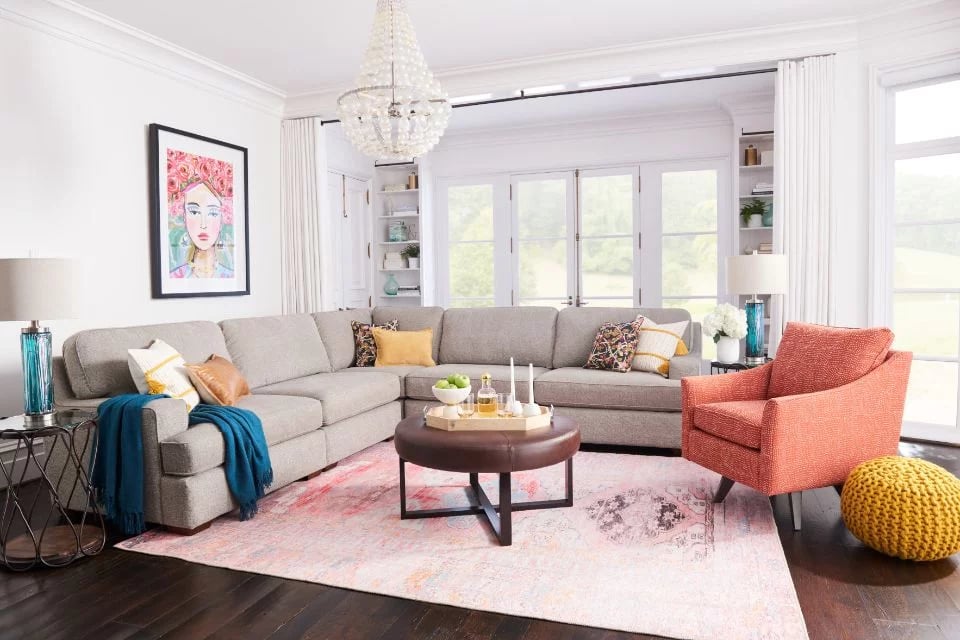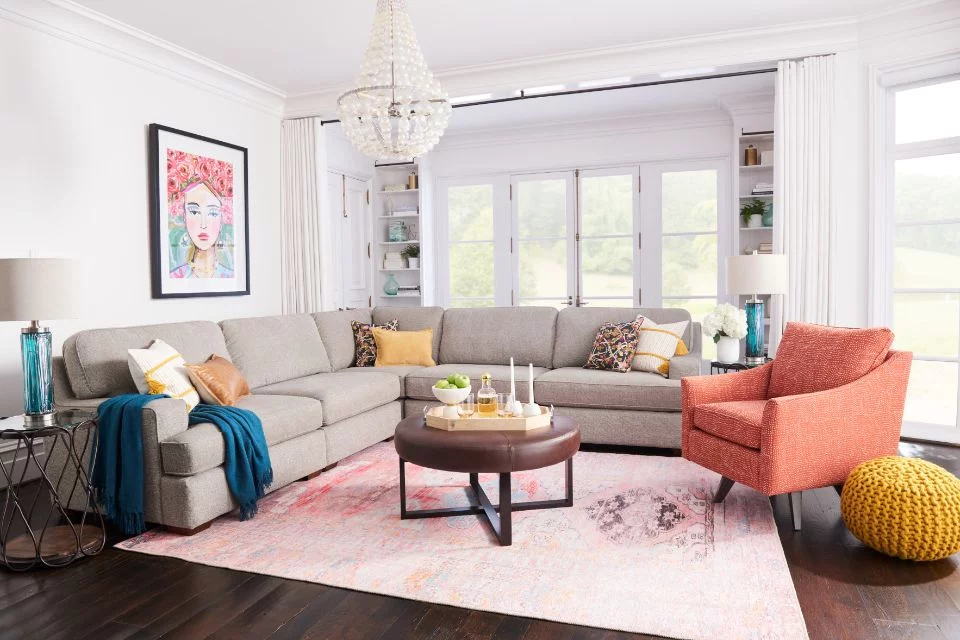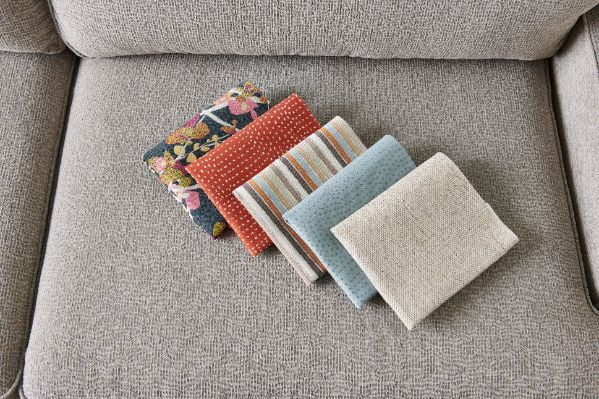 Custom Furniture
It is important that any furniture you purchase resembles your unique tastes and preferences. Customization allows you to make a piece of furniture uniquely yours.
Dufresne offers customization of select furniture products and brands. With this, some brands carried by Dufresne do not allow for customization. If you are interested in customization at Dufresne, make sure to ask a sales representative which products can be customized while shopping.
Products that allow for customization at Dufresne come in a range of fabrics and leathers. In addition, you may have the option to change the arm and leg style. Further, you can customize the wood or metal finish.
At La-Z-Boy, custom furniture is not only offered, but is encouraged. Given that our La-Z-Boy products are made and manufactured by La-Z-Boy, anything offered in-store or online is customizable to meet your individual taste.
More specifically, La-Z-Boy offers hundreds of options in colours, fabrics, styles. Anything can be customized including textiles, accent pillows, welt trim, nailhead trim, wood finish, leg design options, and recliner optional add-ons.
To learn more about La-Z-Boy's custom furniture options take a look at the article Custom Furniture at La-Z-Boy, What to Expect.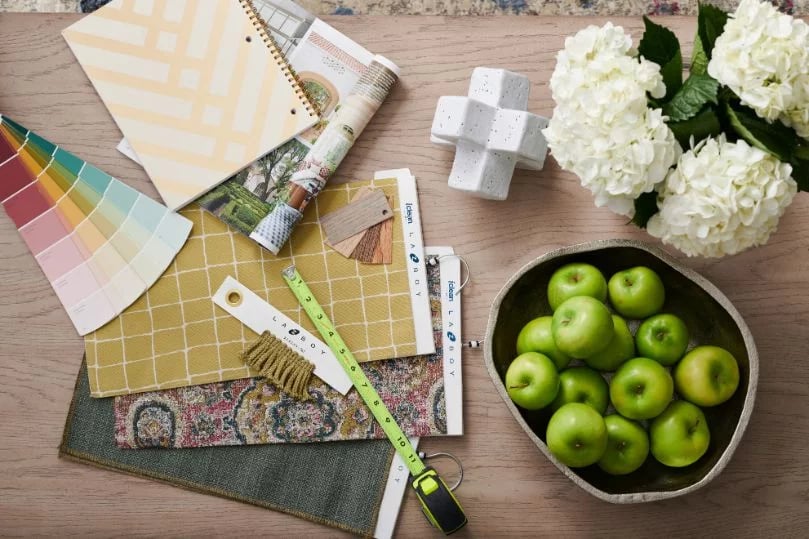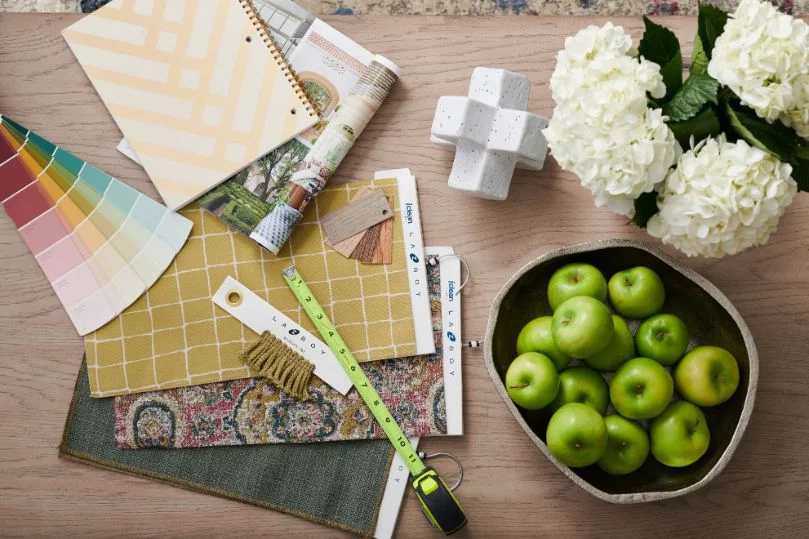 Delivery Services
Furniture requires some heavy lifting. It is often best that we leave this part of the process up to the furniture retailer. Both Dufresne and La-Z-Boy offer delivery services in order to ensure that your purchase makes its way safely into your home.
Dufresne offers a variety of Delivery services at varying costs.
Doorstep Delivery

Local: FREE
Out of Town: $99.99
Orders over $250: FREE

This service includes the delivery of the product to your doorstep.

Room of Choice Delivery

Local: $99.99
Out of Town: $199.99

This service includes the delivery of products and placement in the room of choice. The delivery team will remove all packaging.

If you require the repositioning of an old item or removal of an old item, the delivery team will do it with an extra charge of $15 per piece.

White-Glove Delivery

Local: $149.99
Out of Town: $249.99

With this service, the delivery team will place the product in the room of choice. They will set-up and assemble the product.

Additionally, the delivery team will remove all packing, reposition old items, and remove all old items from your home.
Dufresne also utilizes a dispatch tracking tool that allows you to track the delivery of your order in real-time.
In contrast, La-Z-Boy offers only a white glove delivery service. The La-Z-Boy delivery service is an all-encompassing experience in which the delivery team will bring the furniture into your home, unpack it, assemble it, inspect it, set it in place, and remove all waste.
At La-Z-Boy, local Ottawa & Kingston delivery costs $129.99 and out-of-town delivery costs $169.99.
With La-Z-Boy delivery services, an existing piece of furniture can also be moved somewhere else in your home at no additional cost. Further, if you have taken advantage of the design services, the delivery men will set up your furniture based on your predetermined floor plan.
Additionally, we offer the option to dispose of any old furniture in a local landfill at an extra charge of $50 / per furniture seat.
Our delivery team is hired and trained in-house. Given that our delivery people are trained to work specifically for La-Z-Boy, our white-glove service is standardized ensuring a high level of care with every delivery.
Typically at La-Z-Boy, we estimate delivery time to take between 1-2 weeks for furniture that is in stock in our warehouse. Alternatively, custom furniture orders take up to 90 days for delivery.
Due to Covid-19, and an increase in demand, custom orders have been delayed. In fact, you may want to learn about How COVID-19 is Affecting Furniture Delivery Delays and How to Plan Ahead.
To learn more about delivery at La-Z-Boy, check out our delivery service page: La-Z-Boy Ottawa and Kingston Furniture Delivery Service.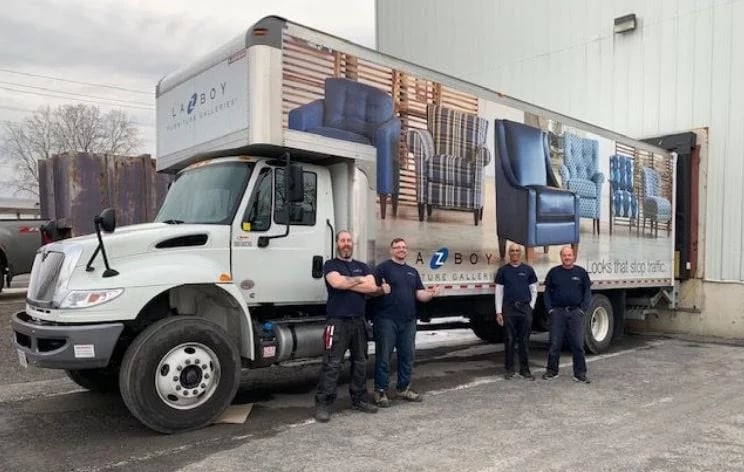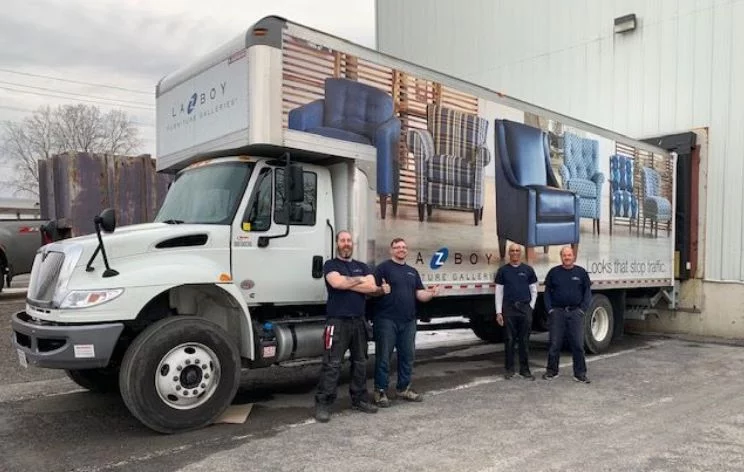 Where to Buy: Eastern Ontario Locations
Dufresne
You can shop for Dufresne products at two locations in Ottawa. Dufresne does not have a showroom in Kingston.
1901 Cyrville Road, Ottawa – 4.5 Star Rating
10-290 W Hunt Club Road, Ottawa – 4.6 Star Rating
La-Z-Boy
La-Z-Boy is located in both Ottawa and Kingston with a total of 4 locations.
8231-A Campeau Drive, Ottawa – 4.8 Star Rating
290 West Hunt Club Road, Ottawa – 4.5 Star Rating
1750 Cyrville Road, Ottawa – 4.5 Star Rating
770 Gardiners Road Unit#3, Kingston – 4.7 Star Rating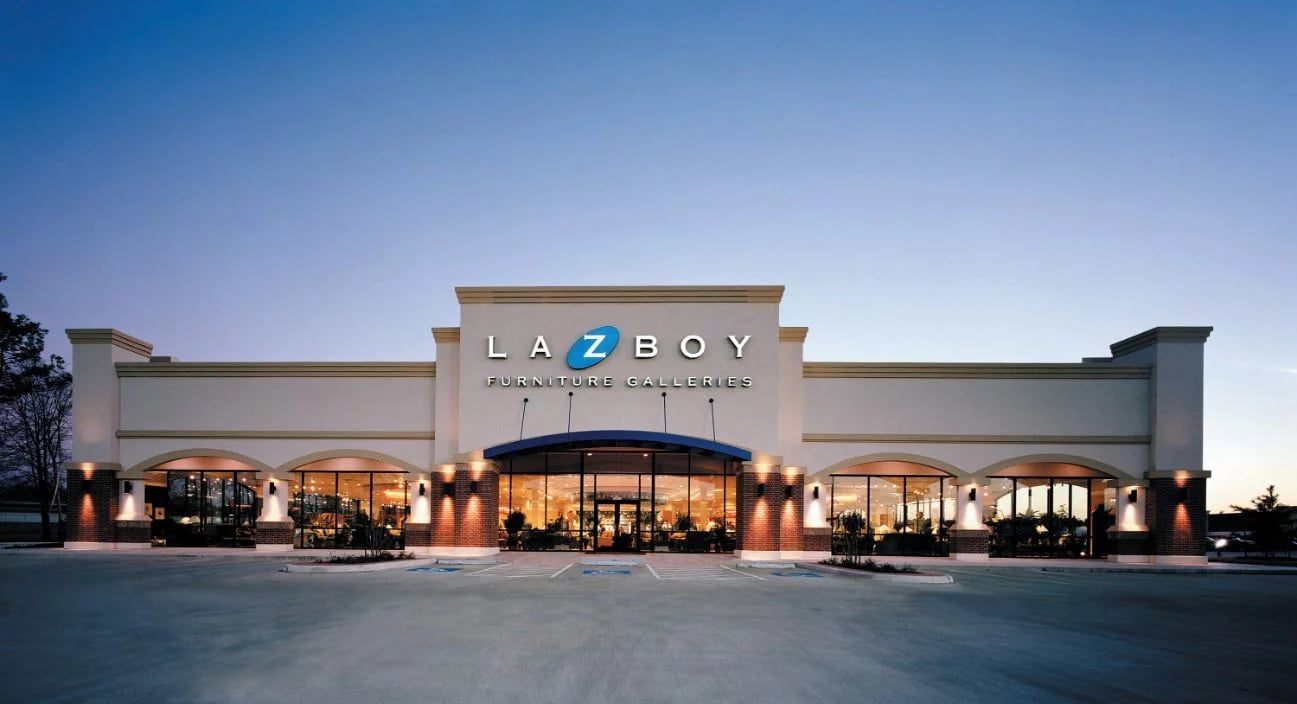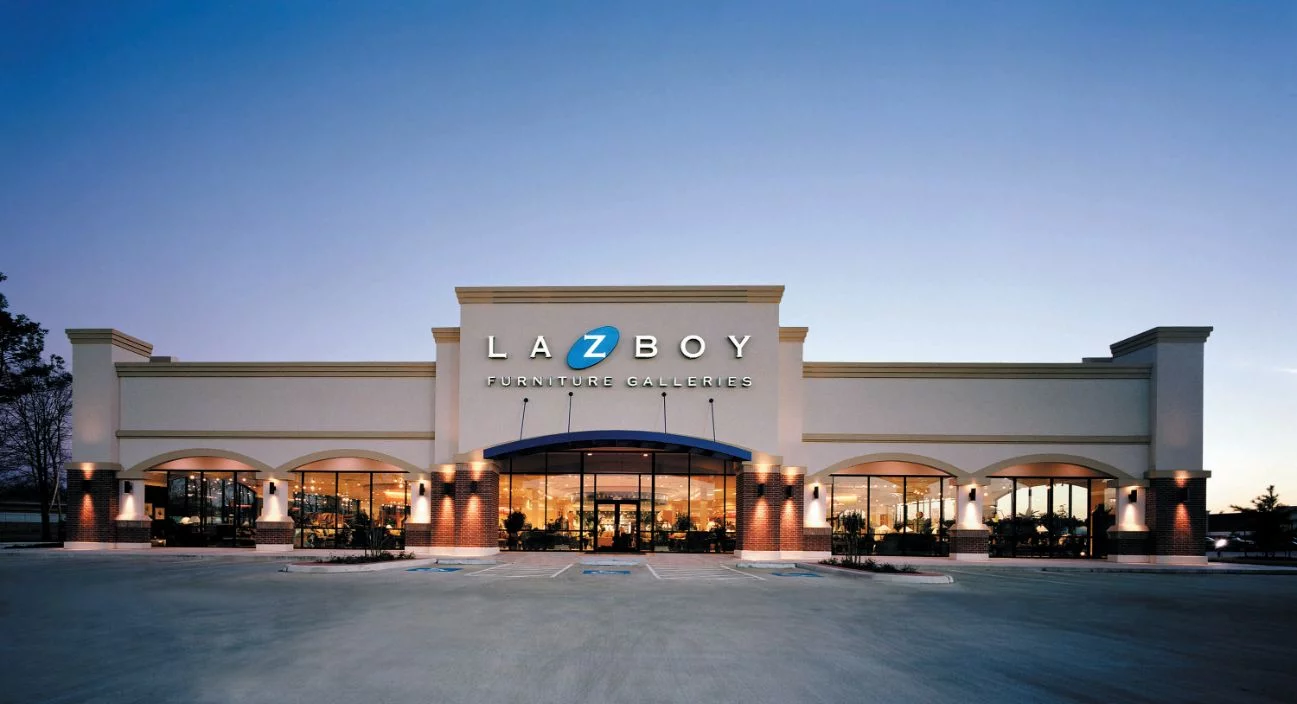 Product Info Request
Please provide us with your name and email and we'll get back to you as soon as possible regarding this item.